New Trustly Casinos

Trustly is a fast, simple and secure casino payment provider for European consumers to pay directly from their bank account. It is very popular because you don't have to register to use it and they never store any banking information, that's why several casinos accept Trustly as a payment method.
They have also teamed up with 100+ banks to provide seamless services to users and for being swift, safe and essentially free to use. Trusty comes with a sackful of benefits to help make managing your online casino finances nice and simple, let's see them now.
Latest Trustly Casinos 2020
There are many reasons why so many casinos rely on Trustly, some even making its sole payment method as it is the case with Pay n' Play casinos. You can even compare other casinos that accept similar payment methods side by side. But, for now, take a look at a full list of the latest Trustly casinos available for you now:
Last Update:
September 25, 2020
Trustly Short Facts
| | |
| --- | --- |
| Currencies | Virtually All (except USD) |
| Security | SSL Encryption and Standard Bank Protocols |
| Transaction time | Instant in most cases |
| Min. Transaction | €10 |
| Deposit Fee | No Fees |
| Withdrawal Fee | Yes, if the amount is too low (casino T&Cs) |
Advantages of Trustly
Trustly was created as an alternative and better way to pay for goods and services. Apart from serving online casinos and e-commerce platforms, Trustly has a vast chain of brick-and-mortar retailers across Europe and it offers you some good advantages such as:
Instant transfers.
Mega convenience.
Simple product.
Increased security.
Minimising risk.
Mobile friendly.
Let's now take a look at those points in a little more detail.
Instant Transfers
There's no waiting around for hours or days when you want to transfer your cash. It's an instant transfer directly from a bank account with Trustly.
Mega Convenient
Thanks to some clever integration wizardry, you can organise your transfers without having to leave the online casino. That means no more logging in and out of multiple accounts just to credit your casino account.
Simple System
There's no need to create any new accounts with extensive forms or anything like that. Trustly works with your existing bank login information to keep things nice and simple. The ability to deposit directly from your bank account saves you a lot of time with KYC procedures as well.
Very Secure
Trustly uses the highest standard of encryption and wrongdoers also need to get past your bank's security too. The service holds a European Payment Services Provider (PSP) license to prove its credentials as well.
Minimising Risks
Trustly takes on all the risk for fraud and payment failure, so your money is guaranteed to get to your new casino site. Meaning that if the casino isn't legitimate, you stand a decent chance of getting your money back.
Mobile Friendly
Being a modern Fintech startup, Trustly has built its platform for the mobile age. Therefore, you shouldn't have any issues topping up your casino bankroll on the go.
Disadvantages of Using Trustly
Despite the plentiful advantages listed above, there are a couple of minor downsides to be aware of when using the service which Trustly provides.
Not always instant
Extra bank charges
Selectively Instant
A Trustly bank transfer is only instant to banks which their service is directly connected with. You will also pay a fee for using this service from another bank which is not connected to the service. Do your research to ensure that your bank is one which is connected with Trustly.
Additional Bank Charges
You could be charged an online transfer fee by some banks when using the service. This annoying additional fee is usually applicable from banks which are not connected to the service. Again, the best advice is to check out all the fees from Trustly before committing to using the service full time.
How to Deposit with Trustly?
To get started depositing funds into your new online casino account, you have to first make sure that the casino accepts Trustly as a valid payment gateway (which many do). After making sure that your new casino accepts Trustly, go to the cashier's page of your casino and choose the deposit amount.
The great thing about Trustly is that neither registration nor software installation is required. All you need is a valid bank account from which you can make your transactions directly.
You can use almost all bank accounts you might have to complete the deposit to any new casinos that accept Trustly as a payment option. Transfers are usually instant because of the agreements in place but some banks can take a bit longer to perform their automated transfers.
Quick Trustly Casino Steps:
Go to the Casino Cashier and select Trustly.
Select your bank and log in as you normally do.
Choose the account from which you wish to pay.
Confirm your payment with your preferred authentication method.
Note that, there are no fees when you pay by Trustly, the merchant foots all the fees, so no worries for you.
How to Withdraw with Trustly?
You can easily withdraw your winnings on any casinos that accept Trustly. The process is quite easy and practically the same as depositing. You have to first request it in the casino payment menu or cashier. Withdrawal requests can take from a few minutes to up to 2 bank days to arrive in your bank account from when it is processed and sent by the casino.
Just a few easy steps to withdraw at a Trustly Casino:
Go to the casino cashier and select withdraw with Trustly.
Enter the amount.
Confirm the withdrawal request.
Check your Trustly records and your bank account.
Any Extra Features?
Trustly is widely accepted in 29 European countries due to agreements with all major banks, this grants speed, reliability and peace of mind to all transactions. It might not be considered an extra feature but the fact that you are always exempt from fees when depositing in a casino that accepts Trustly is a blast. Usually, players get to pay it but here, the casino pays it.
Trustly Requirements
What do you need to use Trustly for your online casino deposits and withdrawals? Not much as it turns out, let's take a look.
Bank Account
As mentioned above, Trustly is not a bank account so you'll need some form of account to pull funds from and withdraw them too. Trustly works best if your bank is one which is connected with the service provider. This ensures that payments and withdrawals will work more smoothly in the future and you'll spend less time waiting for your cash.
Markets and Currencies
Trustly is available in 29 European countries. They have partnered with over 100 banks across:
Austria, Germany, Norway, Belgium, Greece, Poland, Bulgaria, Hungary, Portugal, Croatia, Ireland, Romania, Czech Republic, Italy, Slovakia, Cyprus, Latvia, Slovenia, Denmark, Lithuania, Spain, Estonia, Luxembourg, Sweden, Finland, Malta, United Kingdom, France, and the Netherlands.
All currencies used in these countries are supported by Trustly too.
Customer Support
Trustly Customer Support is very good for companies but could offer more channels for normal users like you and me. There's a lot of information that can be found on their FAQ page, and to be honest, Trustly is so simple to use that you might not even need to go there.
You can reach them by phone, post or filling out an email form on the support page, under Feedback and Complaints. They try to respond to your complaint as quickly as possible, normally within one week of receiving it. You'll be informed if the matter requires additional time.
Phone number: +44 20 3917 4826 (09:00 to 17:00 CET)
On-site email form
Letter addressed to Trustly Group AB
Safety and Security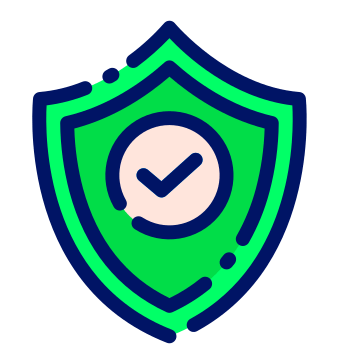 Since Trustly provides a Direct bank e-Payment gateway, to do that they encrypt all the data transfers on top of the secure protocols each bank already has in place, rendering the transactions safe while keeping your identity anonymous.
Additionally, they are supervised by the Swedish FSA, which regulates and maintains a close eye on money transfers to and from the country. All these mechanisms grant peace of mind to users around the world.
Additional Information About Trustly
Trustly was established back in 2008 by three Swedish friends and the company was profitable from day 1. Since then they managed to secure several partnerships and agreements with major banks in the Scandinavian region and then further into Europe. Easy for the user and very attractive for merchants and online casinos alike.
Trustly is also at the forefront of banking security and continuously strives to develop better financial products. One such project is the Open Source Bank API project, which is aimed to reduce transaction costs and create an unbreakable security chain.
It is aimed to replace the earlier centralized SWIFT system and turn banking transactions into a peer-to-peer, open-source funds transfer platform. In 2017, it was ranked at #242 as Europe's top 1000 Fastest-Growing Companies by the Financial Times. Now they have offices in many countries around Europe, from Sweden to Spain, Portugal, Malta, Germany and more.
To further refine its online banking payment solutions and accelerate the build-out of global coverage, in October 2019, Trustly opened two new tech hubs in Vitória, Brazil and Lisbon, Portugal. A month before they announced a partnership with ECOMMPAY, which will expand the reach in European countries.
No matter where you want to use it, whether you pay for a restaurant dinner or try your hand on a new casino that accepts Trustly, you can be sure that these guys will facilitate that a great deal.
FAQs
1. Why use Trustly at new casinos sites?
Trustly is a fast and safe way to top up your online casino account. It is free in most cases and allows you to skip lengthy KYC procedures at many casinos.
2. Are there fees for using Trustly?
Some banks may charge additional fees to handle your money, this is not always the case but you should confirm with your bank first.
3. Can I withdraw my winnings with Trustly?
Yes, you can. Simply select Trustly when requesting a withdrawal at your online casino and the funds will be transferred to your Trustly account and from there you can send to your bank.
4. Do I need a bank account to use Trustly?
Yes, you need a bank account to link it to your Trustly account so you can deposit and withdraw at online casinos that accept it.
5. Are there any alternatives to Trustly?
Yes, some popular alternatives are Skrill, Neteller and EcoPayz, which are all well-known and widely accepted by a vast number of online casinos.