New Mobile Casinos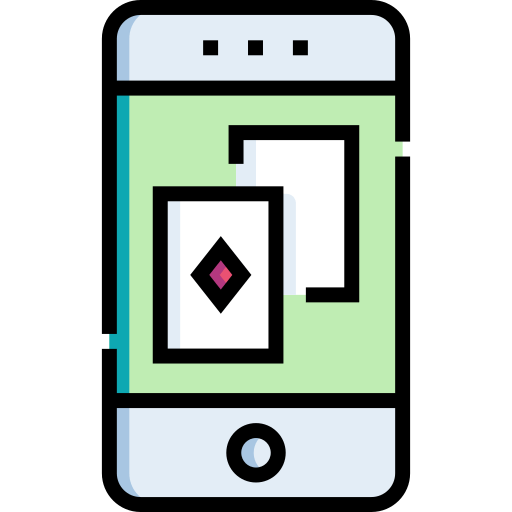 Joining and playing mobile casinos is easier than ever before with the rise of the "play on the go" trend. Casino apps are out, responsive design is in. Nothing slows down your mobile experience since modern casinos games are catered to all devices and payment methods work seamlessly, allowing a fast and exciting casino experience anywhere you want to play.
Our team of experts compiled the brand new online casinos you can enjoy on your phone, they are all compatible with mobile devices and offer the same features, bonuses, promotions and most of the games found on a desktop version of the casino. Compare the best new mobile casinos for 2023 within seconds, and make an informed choice.
Last update:
April 11, 2023
How to spot a top new mobile casino?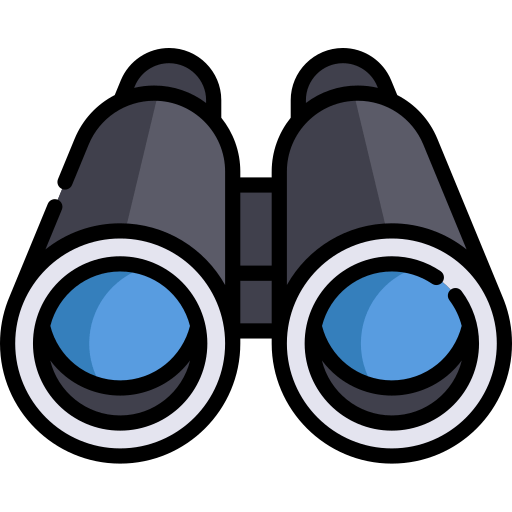 With so many new mobile online casinos in the UK and especially in the European markets, how do you know which to pick and which to avoid?
Easy play is a priority for mobile online casinos and the best ones incorporate user-friendly layouts: the more intuitive a site, the more likely people are to use it.
Adding money to your account needs to work just as it does on desktop sites and basically, all features have to be available on mobile for a casino to be considered any good for you.
The top online mobile casinos feature a big, diverse range of casino games suited to a smaller screen, including mobile slots, table games and live dealer options
A generous welcome bonus and ongoing deals will be up for grabs
A user-friendly, mobile-friendly design is critical – smooth performance and fast loading times are a must
You need a solid selection of payment/withdrawal options, usually a mix of e-wallets, credit cards, debit cards and pay by phone
A new mobile casino should support multiple operating systems for maximum appeal
What to expect from new mobile casinos in 2023?
Casino Apps are never coming back
The death of the casino app has been slow. You can still see a few in circulation, but generally, there is no point. Light, responsive design simply does the job far better, and without taking up unnecessary space on your phone.
But can you trust playing in your browser? Nothing quite pulls you out of your favourite online slot sites like serious slowdown or constant glitches, right?
Well, that is just why apps are disappearing. Their popularity was dying, and there was no real reason for casinos to keep them updated. Browsers and responsive design consistently secured better mobile experiences. In practice, this means that there is no reason whatsoever for a casino app to exist.
Cryptocurrencies are on the rise
Bitcoin, Ethereum, Litecoin and other cryptocurrencies are rapidly becoming accepted in a way we could barely have predicted. Bitcoin has gone from being suspect to accepted, and while UK casinos, in particular, are on the fence, cryptocurrencies are looking at a brighter and brighter future in several other markets.
These are a modern and safe option for many players around the globe.
Gamification vs. Loyalty Systems
With more and more players enjoying the gaming experience on their mobile, gamification was seen as key. For years casinos created new dynamics, placing them closer and closer to video games and virtual realities than standard casinos.
Sometimes classic solutions are the best. Instead of developing exciting new systems, offering loyalty programs, VIP programs, campaigns, etc. proved just as popular as ever.
If you are on the go with your mobile, why wouldn't you want to collect a great offer and just play? Great and quick offers are the perfect match for the relaxed mobile casino experience.
How do new mobile casinos work?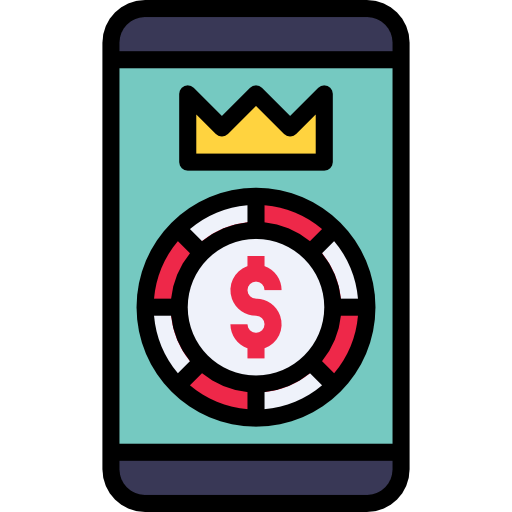 Mobile casinos offer a different experience than playing on your desktop or laptop, thanks to touchscreen functionality.
If you're playing on a casino's app, you'll need to download this first. Create an account or log in, and you'll have access to some or all of the games available at the desktop site.
Playing on a mobile-optimised site instead? It's even easier — just open a browser on your phone, go to the casino of your choice and dive in! You'll usually see a 'log in' or 'sign up' button at the top of the page to get started.
Not all the games available for the desktop will be playable on a mobile phone, but you should still have access to dozens of titles across slots, table games and more. The best mobile casinos for UK players recognise just how important a good mobile experience is and invest real effort into optimising their sites to suit all devices.
The best mobile casinos tend to be organised well; particularly in their games catalogues. Titles will be arranged by genre (slots, roulette, blackjack etc.), with multiple filters available e.g. game provider, title etc.
Mobile casino operating systems and platforms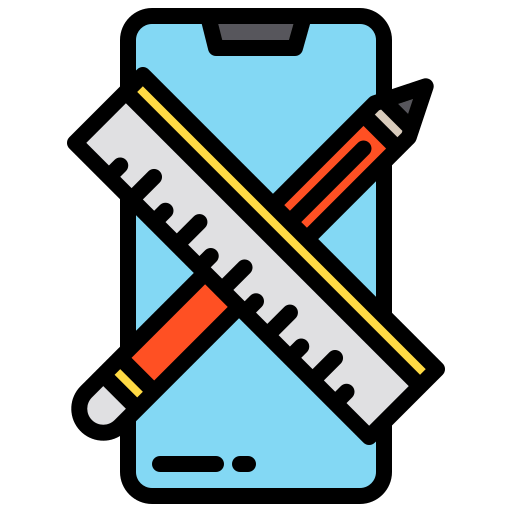 The two biggest operating systems on mobile devices are Android and iOS. Both of these are incredibly competitive, offering players dozens of different casinos for instant access or download.
Today's mobile devices tend to have screen sizes of between 5" and 6", and opinion is split on whether bigger is better: the larger the phone is the more cumbersome it can be to carry and use.
However, mobile casino games generally look bigger and bolder on larger screens. You're also less likely to have touchscreen problems.
As well as iOS and Android, Windows and BlackBerry mobile phones support some mobile casinos, though their share of the market isn't quite as big. In most cases, online casinos make mobile versions only for Android and iOS mobile devices.
Mobile Casinos For Android
Android mobile phones tend to be more affordable than iPhones, which makes them a terrific option for any gamer looking to primarily use their Android mobile for playing at casinos.
As Android phones are produced by many different manufacturers (Samsung, LG, HTC, Lenovo, Sony etc.) not everyone works in the same way. As a result, your online mobile casino experience may differ in different mobile casinos for Android. For example, a handset with lower processing power may not run games at the same speed as a high-spec alternative.
It also means there are different screen sizes, with 5" being the most common. More than 200 mobile-friendly UK casinos for Android devices appear on our site, so check out our in-depth reviews to learn more about your options.
iOS Mobile Casinos
As we all know, the iPhone is a phenomenal success, and millions of people across the globe are using Apple's handsets to gamble.
Apple is the only manufacturer of iPhones: no other companies develop Apple hardware. How a mobile phone casino performs on one iPhone should be identical to another, provided they're both of recent production.
Apple devices tend to offer fewer screen sizes, unlike Android devices. That makes it easy for online casinos to optimize the mobile version to just those few screen sizes, and to create a user-friendly interface.
Windows Mobile Casinos
There are fewer Windows mobile casinos available, though the processing power of Windows handsets keeps on improving along with other operating systems. Not as many manufacturers produce Windows mobile phones, so don't expect to find many casinos optimized specifically for Windows devices.
Mobile Casino Developers
A large number of software developers create slot and casino games suitable for smart mobile casinos.  A combination of massive and small developers dominate the mobile-casino game field:
Microgaming has been operating for around 25 years and claims to have launched the first-ever online casino.
Sweden's NetEnt operates a "Touch" version of games created for mobile phones and tablets exclusively. NetEnt's titles boast impressive visuals, fast loading times and compatibility with more or less all mobile devices.
Playtech is another popular developer of smart mobile casino games. Its visuals tend to be stunning and it produces content found at a large number of mobile casinos.
Betsoft is a 3D online slots specialist offering mobile games in 3D.
You'll also see casinos powered by some smaller brands like ELK Studios, Thunderkick, Yggdrasil, Leander and Play'n GO — all of which produce mobile casino games too.
Mobile casino bonuses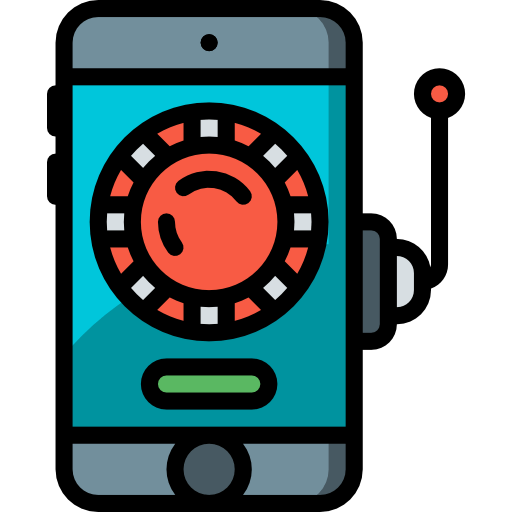 Casino bonuses are flexible: you can typically use them across mobile phones, tablets, desktops or laptops, and a smart mobile casino operator knows how important they are to players. This is why on some occasions, casino bonuses tend to be better in smart mobile casinos.
Some sites may offer better registration bonuses if you sign up through your mobile devices, or a mobile casino free bonus with no deposit required, which could be free spins or cash, just for choosing to play on your mobile or download the app. Exclusive bonuses are on the rise in general at mobile casinos. There are various kinds of different mobile casino bonuses, but here are the 3 most common.
Free Mobile Casino No Deposit
In the competitive world of mobile online casinos, offering the best possible deal is a quintessential part of casinos getting business, particularly for a new mobile casino. No deposit bonus deals have become a big part of these efforts.
A mobile casino free bonus for no deposit is exactly what you might imagine, it is a gift from the casino when you download the app or sign up at the mobile casino and no deposit is required from you to receive it. Simple. Thus, it is essentially something for nothing, with which you can play on mobile table games or mobile slots. No deposit deals are certainly ones you should be on the lookout for.
Mobile Casino Free Bonus Cash
While a mobile casino no deposit bonus is great, they are rare. What is less rare, however, is mobile casino free bonus cash which can be earned after you make your first deposit on any smartphone or tablet. They are generally any sort of percentage by which your deposit will be matched up to a certain amount. With the most common example being a 100% bonus, you will find these at a multitude of online casinos available on the market, though be sure to check any wagering requirements that may apply before you can cash out.
Mobile Casino Free Bet
Another great deal at mobile casinos is free bets, which are usually available in mobile live casinos or mobile sportsbooks. They will either be given as a mobile casino free bonus with no deposit required, or you may require a minimum deposit to claim them. Either way, it is essentially a risk-free bet whereby you can only possibly earn a profit or break even.
Mobile casino games for real money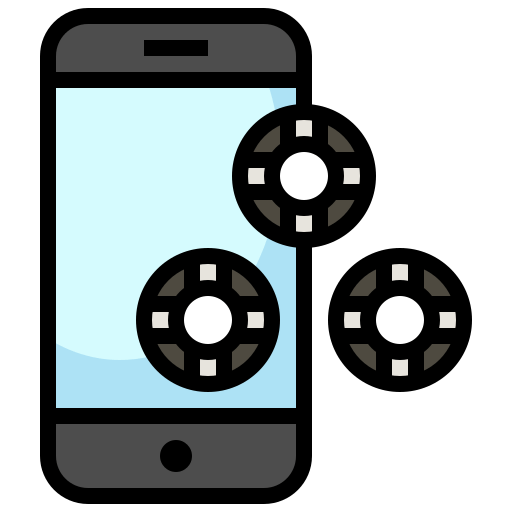 Hundreds of games are available on mobile devices, including some of today's most popular titles: Starburst, Book of Ra, Gonzo's Quest, etc. and all can be played at numerous mobile online casinos.
Starburst is often featured in welcome bonuses, with bonus spins serving as a common incentive. However, not every game found at a casino's desktop site will be integrated into the mobile version. Hosting them all may be impossible due to their size or complexity, or may just be unsuited to the mobile platform.
The best real money games are skills-based games. Table and card games like poker remain popular for their high pots and tournaments.
Mobile Slots
The most popular online casino mobile games. They're incredibly accessible, with simpler rules and fast gameplay. Dozens are also based on well-known licences, such as Superman, Batman, Jurassic Park, and others.
They're especially suited to mobile devices and touchscreens, but processing power needs to be high-end for smooth performance. Playing on a reduced display can make spotting certain symbols and hitting the right button difficult.
Live Casino
Live dealer games demand lots of bandwidth and a fast mobile connection. Small screens on most mobile devices is an obstacle that developers need to overcome in the future.
NetEnt is one developer pushing the limits in that field and made a breakthrough with 'NetEnt Live': its innovative brand developing high-quality live dealer games for mobile devices.
Live casinos immerse you in an authentic casino experience, with professional dealers hosting games in true gaming environments. Not only does this bring you a full casino thrill wherever you are, but it also ensures you get into the competitive spirit alongside other gamers.
Table Games
Roulette, Blackjack, Poker, Baccarat, and other table games all work beautifully on mobile devices. The rules are usually presented in full, so novices can get up to speed, and they can be played in short bursts when gaming on the go.
Still, Roulette's high speed may cause slowdown and lagging on weak Wi-Fi connections and will be even worse when using mobile data. Viewing table numbers and card numbers on small mobile screens can be tricky too.
Deposits and withdrawals at mobile casinos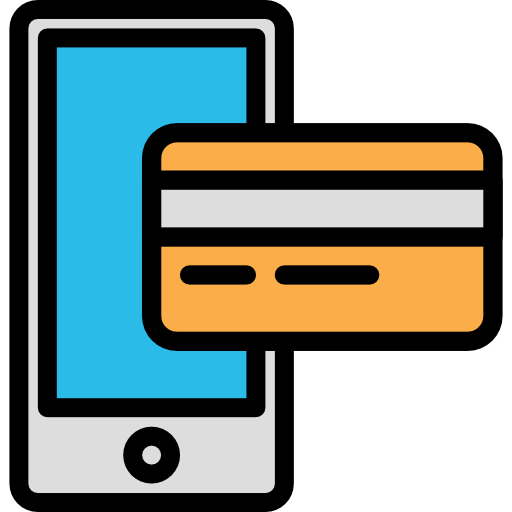 Every smart mobile casino has its range of casino payment methods: the more they offer, the more players they'll appeal to.
Before you register with a mobile casino, it's vital to browse the deposit and withdrawal methods available, to ensure you can deposit and withdraw money using your preferred option. The most popular payment methods for mobile casinos are e-wallets like Skrill, PayPal, and Neteller.
Making transactions on a small screen through an e-wallet tends to be easier and faster: there's no need to pick up your credit or debit card while you're on the go, especially when most e-wallets have their own app.
Boku and Ukash are also popular options but they work differently. At Boku, you transfer money by giving a phone number, and replying to a text message sent to your phone – there's no need for personal details, bank numbers, or anything besides your phone number while UKash is a prepaid voucher.
FAQs
1. If I open a casino account on a laptop can I access it on my mobile?
Yes, once you register to an online casino you will be able to access it on your laptop or mobile as long as you have an internet connection.
2. Are new mobile casinos becoming more popular than desktop casinos?
From what we can see mobile casinos are becoming very popular but many players still prefer to play calmly in their homes and without having to worry about their surroundings.
3. Can I play every casino game on my mobile?
No, many older games are not properly displayed on mobile screens, on the other hand, most of the new titles are already compatible or updated to run smoothly on mobile phones.
4. Will I get a welcome bonus if I pay with my mobile?
Yes, all the online casinos offering a welcome bonus do so despite the device you are using. You can claim your bonus on mobile or desktop provided that you meet the casinos T&Cs.
5. How do I withdraw my winnings on my mobile?
You can request a withdrawal pretty much the same way you would do on a desktop or laptop computer. Simply go to the cashier page and request the amount you want, select the payment method and follow the instructions to confirm it.
6. Can I play slots on my mobile?
Yes, thousands of slots are available and optimised to run smoothly on mobile phones.
7. Do mobile casinos use a lot of data?
This is a tricky question because low-resolution slots use on average 1kb per spin while high-quality slots will demand much more. We advise you to have an unlimited data plan or connect to a wi-fi network to avoid surprises while playing casino games on your mobile phone.
8. Is it safe to play games on mobile with children at home?
It can be completely safe if you do not allow the minors to play on your mobile or at least block and restrict casino apps and websites before allowing them to use your mobile phone.
9. How does mobile casino work with tablets?
They work in the same way mobile phones do but with a much larger screen that can display the games with more detail. However, if you have minors around you should consider blocking the casino apps.
10. Is Android or iPhone the best?
When it comes to mobile casino games there's no better system, however, Androids are much more popular and the mobile phones running it can be far cheaper than iPhones can be. But when it comes to gameplay and graphics, there's not a noticeable difference.