New Visa Casinos

4.7/5
5 Min Read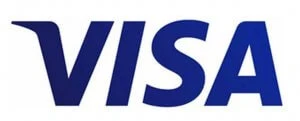 Visa is one of the most popular casino payment providers and is widely accepted in over 200 countries. Casinos accepting Visa credit and debit cards allow players to deposit into their account in just a few seconds, and it is incredibly safe and secure due to its several security measures in place.
That is why there are plenty of new casinos that accept Visa as a payment option. Read our in-depth guide to find the best new Visa casino sites below and discover all the benefits of this highly trusted payment method.
Latest Visa Casinos 2023
New casinos that accept Visa are being launched all the time due to the popularity of this credit and debit cards around the globe. Its acceptance as an online casino payment method is known for years now and alongside MasterCard, it is present in almost all casinos nowadays.
However, note that UK players can no longer use credit cards when making transactions to or from an online casino. For now, take a look at a list of the latest Visa casinos:
Visa Short Facts
| | |
| --- | --- |
| Currencies | All where it's accepted. |
| Security | 4 Digit PIN code, Visa Secure, SCA procedures. |
| Transaction time | Instant deposits, withdrawals take 5-7 business days. |
| Min. Transaction | €5-10 for Deposit – €20 for Withdrawals. |
| Deposit Fee | Some casinos may apply a 1-5% fee. |
| Withdrawal Fee | Some casinos may apply a 1-5% fee. |
Using Visa at New Online Casinos
All over the world, you will find that Visa payments are accepted in most new online casinos. To determine whether the casino that you are using accepts this payment, you should look for the Visa symbol in the list of payment methods. You will be able to select whether you want to use Visa to make a credit or a debit card payment.
To complete the payment, you need to enter your payment details into the system. These are typically on the credit or debit card and will include your name, card number, expiration date as well as billing information. Before the payment is finally processed, the card that you are using will be verified.
UKGC Ban on credit cards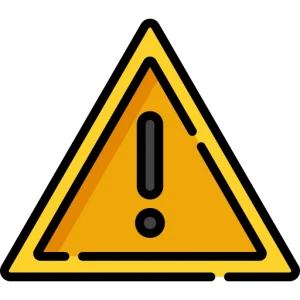 It's estimated that approximately 800,000 adults in the UK use credit cards to gamble with, and following a review in 2019 of online gambling the UKGC made the decision to impose a ban in April 2020 against the use of credit cards for all gambling in the UK.
Whilst this may hit hard at those customers who responsibly use a credit card to fund their casino account with, the UKGC deems the risk of harm to vulnerable people too high to allow this to continue.
Following the ban, we will see a significant increase in the use of eWallets as well as other new payment options being developed to give further choice to players in the UK.
How to Deposit with a Visa?
Depositing with your Visa card is as easy as pie at an online casino and deposits are basically instant, whilst the minimum amount ranges from €5 – €10. The majority of Visa casinos will not charge any transaction fees, but some do apply 1 – 5% on deposits.
Quick Visa Casino Deposit
Select the credit/debit card option from the deposit section of your new Visa casino.
Enter the card number, expiry date, name and CVC number from the reverse of the card.
You may then be prompted to enter a security code if you have set this up with your bank prior to depositing.
Enter the deposit amount and press the confirm button.
How to Withdraw with a Visa?
Withdrawing from a new Visa casino is the same process as depositing, and once the funds have been approved by the casino you can expect to receive your cash within 2-5 working days' time. The minimum withdrawal amount is usually €20 with a maximum generally set at €10,000 a month, and some casinos may apply a 1 – 5% fee.
Just a Few Easy Steps to Withdraw
Select your Visa card from the saved cards list
Enter the withdrawal amount
Press the confirm button
Any Extra Features?
Travel assistance
Mobile payments
Flight refund help
Preferable currency exchange rates
The Visa Google Pay App
The app is downloadable from Google and enables you to make your Visa casino transactions even quicker online, whilst still enjoying all the benefits and security of your Visa card. This is handy for many players and allow you to make purchases or deposits without having the card at hand.
Safety and Security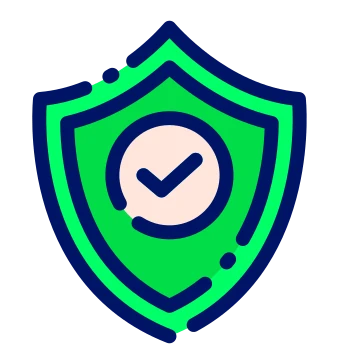 The chances are you already have a Visa card in your wallet and each transaction you make passes through more than 500 checks with 100 extra checks made against fraud, with Visa's solid data services being protected against crime, natural disasters and terrorism.
Visa is very popular around the world because of the security features that are in place when you are using Visa to carry out a transaction. The system that is in place has been expertly designed to ensure that your transactions are kept private, and your personal information is safe.
Visa is also aligned with the recently imposed regulations for Strong Customer Authentication (SCA), meaning you could be asked for further security details online or at a physical point of sales, such as an SMS on your mobile device or fingerprint recognition.
Customer Support
For account-specific queries, you would need to contact your cards issuing bank, but for general queries about Visa, you can either speak with an agent on live chat or send an email through the main Visa site.
FAQs
1. Why use Visa at new casino sites?
One of the main reasons is because it is convenient, popular and secure. It allows you to top up your online casino account with little effort.
2. Is it safe to use Visa in an online casino?
It's very safe to use the Visa cards because it relies on the same security measures used by your bank and on top of it, they also apply several other security measures to prevent frauds, such as Visa 3D and other verification methods.
3. Do Visa casinos accept other banking methods?
Yes, all casinos that accept Visa credit and debit cards also accept other payment methods, such as vouchers, e-wallets and sometimes even a few popular cryptocurrencies.
4. Can I deposit with Visa and use another banking method for withdrawals?
In most casinos that shouldn't be a problem but it's always advisable to check it with the online casino before so you won't have any surprises.
5. I am from the UK, can I deposit using Visa cards?
No, since the 14th of April 2020 the use of credit cards were banned by the Gambling Commission in an attempt to curb problem gambling.
6. What are the best alternatives to Visa?
There are several options that are more accessible to players both in the UK and in other countries. Most players are now shifting from cards to handy e-wallets and cryptocurrencies, make sure to check all the payment methods here to find other good payment options.