Casino Payment Methods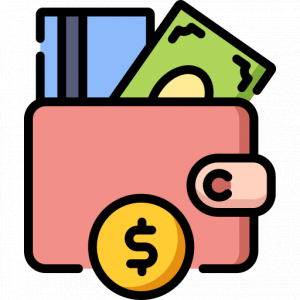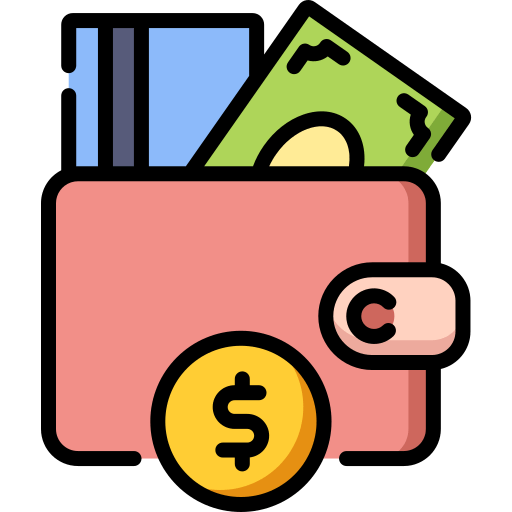 Here we go through the main deposit and withdrawal methods that can be used at all new casino sites. With so many options, how do you know which is best for you?
In this guide, we'll explore all the different methods available and help you pick the right one for your unique needs. You can have a quick look at the main benefits or even read an in-depth review of each and every payment method.
• Follow the links below or scroll down.
• Find the payment method of your choice.
• See all casinos that allow your favourite payment method.
Top Payment Methods at New Casinos
Click on a logo below to see all the best new casinos available with that particular money transfer method:
You can choose from debit/credit cards, e-wallets, and banking transfers, but it's important to know how they differ.
E-wallets like PayPal, Skrill and Neteller are generally the fastest payment option and second most used on new casinos 2022, with instant deposits and quick withdrawals, usually paid within 24 hours.
Traditional banking options tend to have more appeal for many first-time players. Debit and/or credit cards are more familiar, which may lead you to reach for your Visa or MasterCard on instinct. In most cases, online casinos offer instant deposits and withdrawals, with transactions processed in just a few days (at most), as well as low fees. However, credit cards do incur interest, often at high amounts.
Prepaid cards are another online banking option which keeps becoming bigger and bigger. You can usually get around international banking restrictions with these, and adding money to them is typically a quick, simple process.  But the advantage of being anonymous usually comes with an expensive transaction fee. Direct bank transfers tend to be the slowest payment method and can incur substantial charges.
Now that we've covered the various options briefly, let's look at them in closer detail. This can give you a better-informed choice before registering.
How we rate casino payment methods
We take a good look at all casinos being launched, specifically how safe the casino is in terms of handling transactions and how many options are available.
In other words, if you are playing for real money you have to look for these:
Variety of payment methods
The popularity of the payment methods
Processing times
Restricted methods in some countries
Any news that may affect you (e.g. UKGC credit card ban)
The overall experience of making a deposit
Some casinos do not mention properly all the options or are still implementing new providers, other times we have to speak to the customer support team to confirm a payment method is accepted.
Casino Deposit & Withdrawal Fees and Limits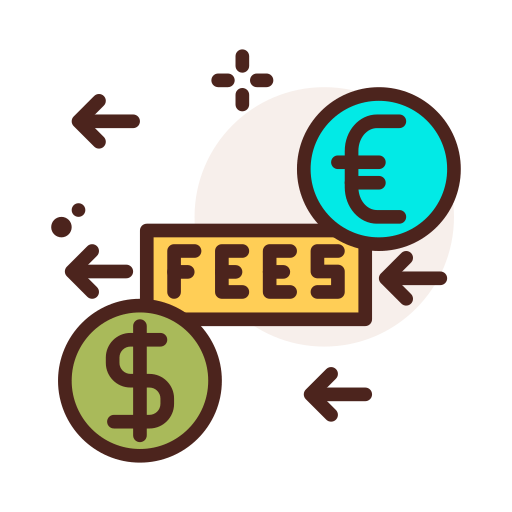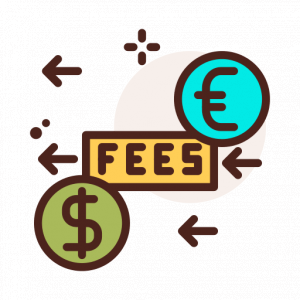 The most common way of depositing into your casino account is by using a credit or debit card, such as VISA or MasterCard, except for players in the UK.
The fees for a credit or debit card transaction is usually 2.5%. In terms of fees, this is quite standard but some methods will only charge to withdraw.
It can also get even worse if you choose to use other deposit methods such as PaysafeCard and certain e-wallets, as some casinos charge up to 5% in fees for these deposits.
Be mindful that deposits with Skrill and Neteller usually are excluded from claiming most casino bonuses, so check the T&Cs before depositing.
Fast Casino Withdrawal Options
As of today, the fastest casino withdrawals options are the e-wallets, such as PayPal, EcoPayz and MuchBetter, to name a few. Since their nature is online, speed is their main feature.
Vouchers can be considered fast as well because the money is almost instantly deposited into your account as soon as you insert the unique code and press deposit.
The slowest options are cards and bank transfers, that can take up to 7 days in some cases to reach your pockets.
Debit & Credits Cards: The Handy Option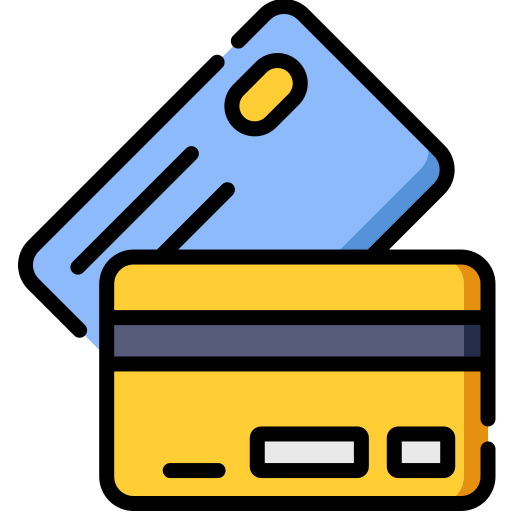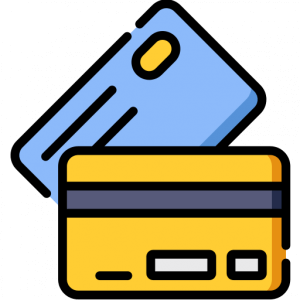 Credit and Debit Cards might be the first payment method most first-timers think about when consider registering with an online casino – and it remains the top banking option.
Almost everyone with a bank account has one or two cards, due to their convenience and speed. Debit cards, of course, take money straight of your bank account, while credit cards simply lend you the money.
For this reason alone, you should think carefully before you start making payments at an online casino using your credit card. Still, if you tend to pay your credit card bills on time, you should be able to manage your casino spending fine.
Short Facts About Costs and Transfer Limits
Min Deposit: Normally around €/£10
Min Withdraw: Normally around €/£20
Process Time Deposit: Instant
Transfer Cost Deposits: Some Casinos Charge up to 2,5%
Max Deposit: Up to Unlimited
Max Withdraw: Up to Unlimited
Process Time Withdraw: Up to 48 Hours
Transfer Cost Withdraws: No Fee – Some Casinos Charge up to 2,5%
When it comes to using cards to fund your online gaming account there are a couple of very important factors which need to be taken into consideration.
On the positive side of the equation, debit and credit cards are an easy and secure method to make instant deposits to your casino account, and withdrawals are generally processed within 2 to 4 banking days.
Most casinos will not charge any fees for either deposits or withdrawals by this method, although you may need to check to see if your bank will deduct a small fee for processing these transactions.
The major disadvantage when it comes to credit cards is that there are a number of restrictions in place depending on the card type and your country of residence. While Visa cards are an easy option when it comes to depositing and withdrawing from online casinos, Mastercard will not allow withdrawals from gambling sites back to their cards unless you happen to live in the UK and Ireland.
Meanwhile, American Express simply does not permit any transactions to or from online casinos, so this is just not really an option. Some other branded cards may have a similar restriction, check our casino reviews to find out which ones allowing that.
UKGC Ban on credit cards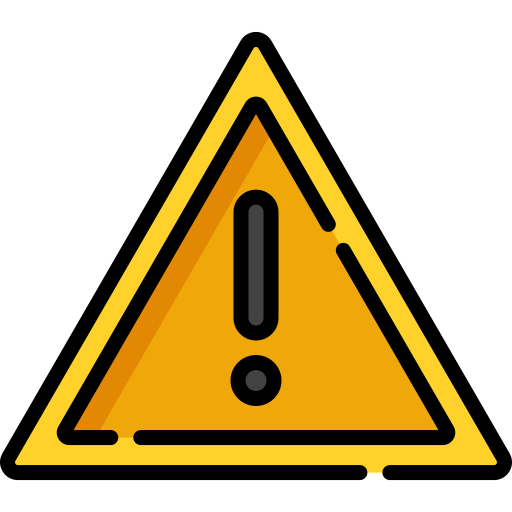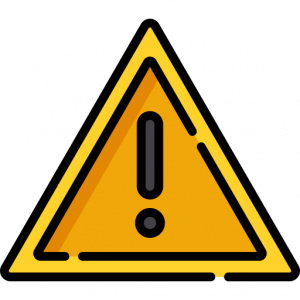 Following a review in 2019, the United Kingdom Gambling Commission made the decision to impose a ban, starting from April 2020, to prohibit the use of credit cards for online gambling and all online casinos in the UK are expected to comply.
If you're based in the UK and this is your favourite payment method, you might be affected by this change soon. Before this happens you can check out other alternative options on this page.
E-Wallets: The Most Convenient Option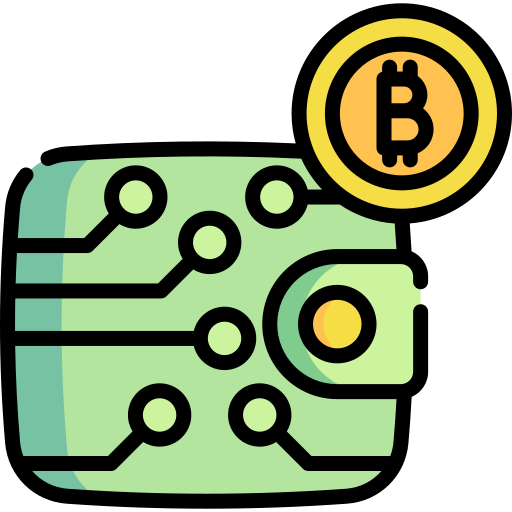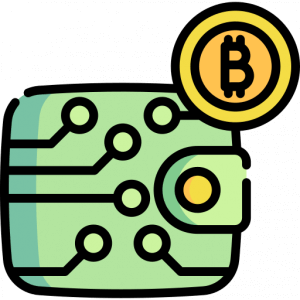 E-Wallets are basically electronic wallets. In the eyes of many players, using e-wallets is a far faster and convenient option because you can expect instant deposits and quick withdrawals, usually within 24 hours, if not between one and four.
While we've all heard of PayPal, other e-wallets like Skrill and Neteller have carved out a bigger niche for themselves in recent years. Even on the most secure online casinos, you might find entering your card details somewhat uncomfortable, and e-wallets bypass this stage. Take a look at the options.
E-wallets in Detail
E-wallets like PayPal, Neteller and Skrill are the primary electronic wallets available today with most web casinos, and all of these offer instant deposits and withdrawals in less than 24 hours, sometimes as fast as between 1-4 hours for PayPal and Neteller at selected casinos.
Deposits and withdrawals to and from your online casinos are free of charge when using these payment methods, but it will often cost you fees to fund your electronic wallet in the first place and also to withdraw from there to your bank account.
Funding your Skrill account using a debit/credit card will cost you about 1.9% which is cheaper than rival e-wallets, with both Neteller and Skrill liable to cost about 1.75% for withdrawals. We recommend you to read our guide on each E-Walled for a detailed break down of the fees.
Minimum deposits using e-wallets vary from one casino to the next but are generally between €/£5-20 and withdrawals at the same level. The maximum deposits and withdrawals vary and depend on each online casino, but in most of the cases, there is no limit.
Although the electronic wallets mentioned above are definitely the most popular in markets such as the UK, there are other options in certain casinos such as Citadel, Nordea, ecoPayz and Webmoney.
You won't find PayPal available as an option for residents of most countries but Neteller and Skrill are widely available. If you are a UK resident then PayPal is a cheap and easy way to make deposits and withdrawals, and there are many online gamblers living in other countries who would love the opportunity to use PayPal to fund their accounts.
The main disadvantage of using e-wallets to fund your gaming account is the fees, in most of the cases online casinos do not charge for that but the e-wallet itself will do. Then you have to be aware that some casino bonuses will be out of your reach if you are using some specific e-wallets, such as Neteller and Skrill.
Cryptocurrencies: The future of digital transactions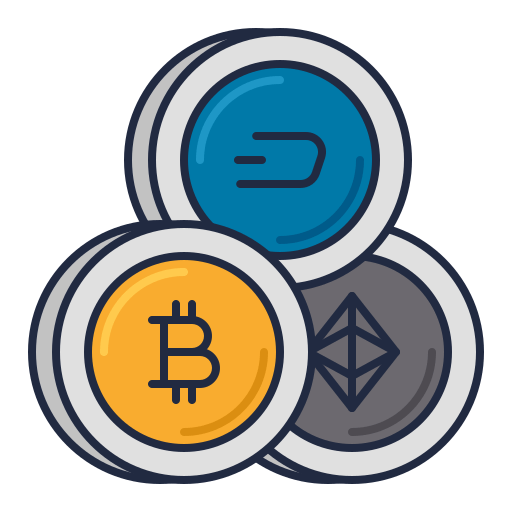 As we develop new technologies to deal with money in safer and faster ways, new currencies emerge and these are cryptocurrencies. These novel ways of transferring money, buying goods and more recently, top up your casino account can be daunting at first but believe us, they can be quite handy once you get the grips of it.
These novel digital currencies are completely anonymous and recorded on a Blockchain ledger, which is basically a public ledger where all the users check and validate each other transactions in an automated way, free of human error and commonly known risks.
Whereby with standard fiat currencies, a bank or government body will record your cash transactions and have more control over your dealings.
We have a page dedicated to explaining the use of the most common cryptocurrencies and we encourage you to read it. These are the options trusted by players and consumers in general:
Bank / Wire Transfers and Cheques – The Old Favorite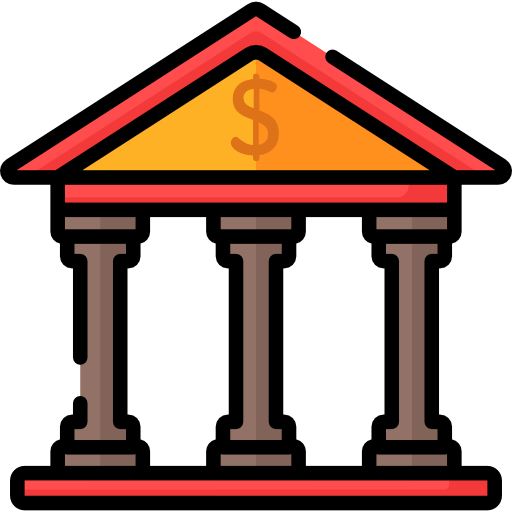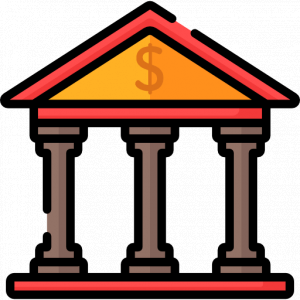 For those people who are not so comfortable with the idea of electronic wallets, most casinos will still offer the option of bank wire transfers. Bank wire transfers are still a top choice for many fans of online casinos.
While e-wallets and debit/credit cards boast incredible security today, bank wire transfers are just more straightforward to some people. You have a wide range of different transfer options depending on your location.
You can usually expect the very highest security and simplicity with bank wire transfers, but there's one key issue that puts some players off, the processing times.
Bank/Wire Transfers in Detail
There are various different bank transfer options out there – depending on your country of residence – including POLi, Sofort, Trustly and Trustpay, to name a few. While this payment option has the advantage of simplicity and security, the disadvantages tend to outweigh the plus factors for most people.
For one thing, you can expect delays of between one and five days before your deposit is processed, and from 1 to 10 working days until withdrawals hit your bank account, so this kind of waiting time is too long for a lot of gamblers.
Plus you will be hit with pretty hefty fees both ways, although the amounts can vary greatly depending on the casino and on your bank. Deposits and withdrawals usually have a minimum of €/£20, although if you are moving 5 figure sums of money around then bank transfers are probably your best option.
Cheque payments are accepted by a very small number of online casinos, but in all honesty, you'll no doubt see this get phased out within the next years, as it becomes less and less relevant in the digital age.
As a result of the variation in bank transfers and cheques, providing a breakdown of the fees etc. isn't viable. However, reputable online casinos will offer a decent breakdown of these details. You'll be able to find out all you need to know about a specific casino's bank transfer fees and processing periods through their FAQ or contacting them through live chat.
Prepaid Vouchers – Get it from Your Local Shop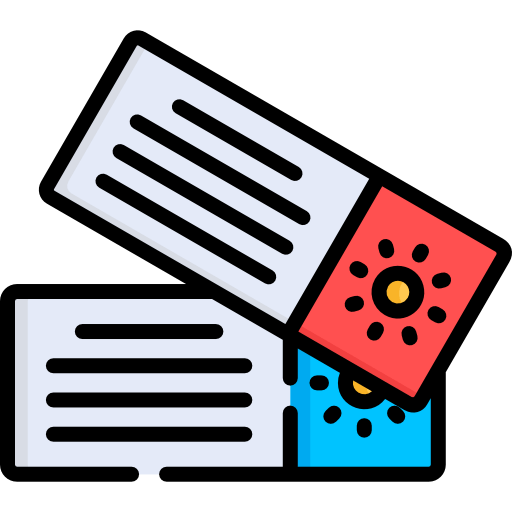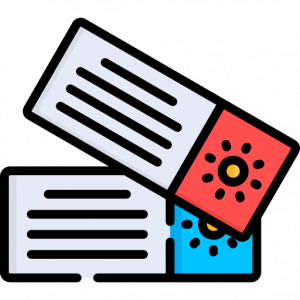 Prepaid card systems are a simple way to make quick deposits. Entropay, Paysafecard, Neosurf, and Postepay allow you to add money to virtual prepaid cards and then spend online without entering your payment details.
Virtual cards or vouchers work exactly the same way as the plastic credit and debit cards and have the same characteristics, a 16-digit card number and expiry date. The differences are that the physical cards are made of plastic and the prepaid cards have to be funded with money in advance but do not have to be linked to a bank account.
It is basically converting physical cash into digital money.
Prepaid Vouchers in Detail
When it comes to Vouchers, Paysafecard is the biggest player.  It is accepted by a large number of online casinos, and since most virtual venues display their banking options at the bottom of their page, you can check if it's available within a second or two.
When using Paysafecard, you need to think about how this may restrict your choice of online casinos a little (more than, say, PayPal or Visa), as well as the limits imposed by your Paysafecard verification.
Still, the convenience of knowing exactly how much you have on your card means you have no risk of overspending. A prepaid card could be a viable solution for anyone who may have concerns about how much you adding to your online accounts – easier to manage your bankroll, let's put it that way.
Pay By Phone / SMS – A Rapid Growing Payment Method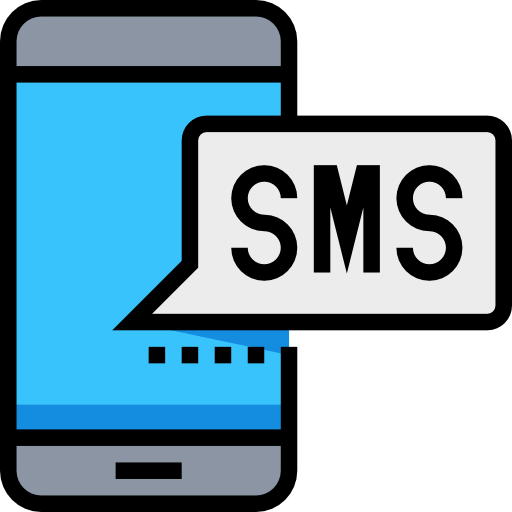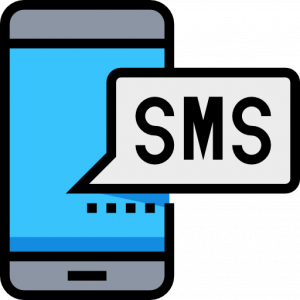 Believe it or not, paying by phone is increasingly common and still very popular. More and more players add funds to their online casino accounts through their phone bills, especially in the UK, using a basic SMS message.
This might sound strange to some of us, especially if you haven't paid for anything via SMS in a long time (though it's a popular way to pay to charities today) but it's one of the most convenient options available, to be honest.
This is true if you do most of your online gaming on your mobile phone; you don't even have to log into your e-wallet of choice or reach for your Visa card – you simply send a message or call to the number provided and the money will be added to your bill at the end of the month.
Pay By Phone in Detail
Boku is one of the most popular methods and it gives online casino players the chance to fund their account with a tap of the screen, though you can only add between €/£10 and €/£30 to your account on a daily basis. If you only spend little and often, this could be ideal, and saves you having to enter any banking or sensitive data to your online casino.
However, while smartphone payments are terrific for making convenient deposits, you obviously can't make withdrawals. This is a minor drawback to SMS payments but this payment will likely get bigger and bigger, especially for gamers who want to top their accounts while playing on the go.
Making the Call
If you reached that far, chances are you know a lot about the many payment options available for you. Read the individual guides for your favourite options and make a safe and sound decision. Your money, your rules.
FAQs
1. What is important when selecting a payment method?
In short, it is important to check if the payment method is available in your country and if it is regulated by financial authorities and of course, suits your needs.
2. Which are more safe & secure?
All payment methods here are deemed safe to be used and are well regulated by the financial authorities in their countries, on top of that, they employ several measures to make sure fraudulent activities do not happen.
3. What methods are faster?
Usually, e-Wallets can handle transactions in a matter of seconds, making them extremely fast and reliable due to the top-notch technology employed.
4. Should I choose an e-Wallet over debit or credit?
It depends on your personal preferences, both have their advantages and disadvantages. Cards are reliable and more popular but e-Wallets can process transactions faster and usually with fewer fees.
5. Do I need to own a credit card?
Not necessarily, there are plenty of payment methods that can cater for players who do not own a credit/debit card or even a bank account. These are e-Wallets and vouchers.
6. What If I Encounter a Problem Depositing Money?
You should first make sure you have filled in the correct information when depositing and then contact the casino and right after the payment method to identify the causes for the problem.
7. How are winnings generally paid?
Your winnings are paid through the same payment method you used to deposit unless you used a method that does not allow withdrawals, such as Pay By Phone options like Boku or Siru and vouchers like PaysafeCard.
8. Can I receive a casino bonus with every payment provider?
No, some casinos exclude certain payment methods. In many casinos, Skrill and Neteller users are not eligible to claim certain bonuses.
9. Can I deposit with one method and withdraw with another?
Yes, this usually happens when your depositing method does not accept withdrawals. You will be prompted to choose another available payment method that best suits you.
10. Are there limits on deposit and withdrawal amounts?
Yes, these limits are imposed by either the payment method and the casino, sometimes both. However, limits can be increased if requested and after some verification checks take place.