Payment Methods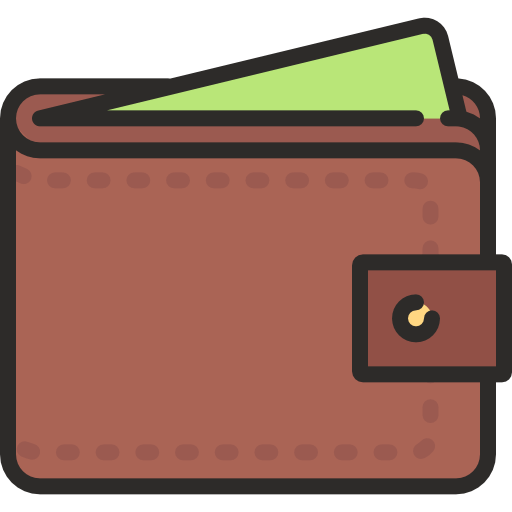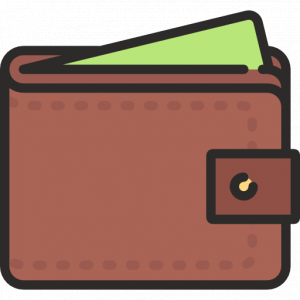 Planing to use an innovative payment method on some of the top-rated new online casinos? If so, you are not alone: the industry is thriving, with dozens of popular sites available worldwide and several new cutting-edge payment solutions. Here we go through the main payment and withdrawal methods used in gambling. With so many options, how do you know which is best for you, and which offer the most competitive transaction fees and processing times? In this guide, we'll explore the best of all the different payment methods available for new online casinos, and help you pick the right one for your unique needs.
All payment methods at new casinos
Click on a logo below to see all the best new casinos available with that particular money transfer method:
You'll find researching the most popular payment methods is a big help if you've never played at an online casino before. You'll be adding funds to your casino's account and withdrawing winnings on a regular basis, so you have to feel comfortable with the payment methods you choose. You can choose from debit/credit cards, e-wallets, and banking transfers, but it's important to know how they differ. E-wallets like PayPal, Skrill and Neteller are generally the fastest payment option and second most used on new casinos 2020, with instant deposits and quick withdrawals, usually paid within 24 hours. Many online casinos charge no fees for using these, and while PayPal is the most well-known of the three, Skrill and Neteller are the ones that are more popular at online casinos.
Traditional banking options tend to have more appeal for many first-time players. Debit and/or credit cards are more familiar, which may lead you to reach for your Visa or MasterCard on instinct. In most cases, online casinos offer instant deposits and withdrawals, with transactions processed in just a few days (at most), as well as low fees. However, credit cards do incur interest, often at high amounts. If you plan to spend a lot and often, you might want to consider an alternative payment method, though it really does come down to which you feel most comfortable using.
Prepaid cards are another online banking option which keeps becoming bigger and bigger. You can usually get around international banking restrictions with these, and adding money to them is typically a quick, simple process.  But the advantage of being anonymous comes with a bit of expensive transaction fee. Direct bank transfers tend to be the slowest payment method and can incur substantial charges. Some players may also feel uncomfortable using this, preferring something faster and easier like an e-wallet.
Now that we've covered the various options briefly, let's look at them in closer detail. This can give you a better-informed choice before registering.
Credit and Debit Cards
Credit and Debit Cards might be the first payment method most first-timers think about when consider registering with an online casino – and it remains the top banking option. Almost everyone with a bank account has one or two cards, due to their convenience and speed.
Debit cards, of course, take money straight of your bank account, while credit cards simply lend you the money. For this reason alone, you should think carefully before you start making payments at an online casino using your credit card. Still, if you tend to pay your credit card bills off on time, and avoid much interest, you'll likely be able to manage your casino spending fine.
Click to read more about each payment method and the casinos that accept it
The key benefits of using debit and credit cards at online casinos are their simplicity and security. In most cases, making deposits or withdrawals at online casinos will lead to processing times of one or two banking days, and the majority of online casinos won't charge you for putting money in or taking it out. Still, that's not to say your bank won't apply a modest fee when processing your transactions – be sure to ask before signing up, if in doubt.
When using credit cards, certain countries may impose restrictions due to your card type and your location. Visa tends to be a safe bet, while MasterCard refuses to process withdrawals from online casinos outside of the UK and Ireland (forcing you to transfer money to your bank by another method). American Express, on the other hand, will not process payments to or from any gambling-related businesses. Last but not least, debit and credit cards often allow you to enjoy high deposit/withdrawal limits – a huge benefit for high-rollers.
E-Wallets
More and more of us use our mobile devices to go online today. After all, it's faster and easier to pick up your phone or tablet than booting your PC up, and swiping the screen is better than moving a mouse. As a result, mobile casinos have continued to become bigger, and e-wallets with them. Why? The strict regulations applied to credit and debit cards in some regions, not to mention variable processing periods. In the eyes of many players, simply using e-wallets is a far faster, far more convenient option. While we've all heard of PayPal, other e-wallets like Skrill and Neteller have carved out a bigger niche for themselves in recent years. Even on the most secure online casinos, you might find entering your card details somewhat uncomfortable, and e-wallets bypass this stage, essentially acting as a middleman.
Find more information about each payment option and the casinos that accept it
With e-wallets, you can expect instant deposits and quick withdrawals, usually within 24 hours, if not between one and four. You can also typically make deposits and withdrawals to the online casinos for free, though actually adding funds to the e-wallet itself may incur charges; transferring money from your account to your bank carries a fee too. For example, adding funds to your Skrill account via credit or debit card usually costs you around 1.9%, while withdrawing money will cost around 1.75%.
E-wallets are incredibly accessible on mobile browsers, with safe, fast transfers, while all three offer downloadable apps. The minimum deposits allowed at online casinos vary. However, they will hover around the €/£5 to €/£20 amount, with withdrawals roughly the same. In many cases, there may actually be no minimum or maximum limit on withdrawals, which is ideal if you prefer to spend larger amounts.
PayPal, Skrill, and Neteller are the biggest here in the UK, but other e-wallets are available at various online casinos – Nordea, Citadel, Webmoney, and ecoPayz can all be used across the internet. While PayPal is typically only accepted as a payment method at casinos in the UK, Skrill and Neteller cater to a wider audience and may appear at international online casinos. The only real potential disadvantage of using e-wallets is that your provider of choice may well charge you for performing online transactions. The fees tend to be fairly minor but over time these will add up, so think carefully before proceeding with these payment methods.
Bank and Wire Transfers
Bank wire transfers are still a top choice for many fans of online casinos. While e-wallets and debit/credit cards boast incredible security today, bank wire transfers are just more straightforward to some people. You have a wide range of different transfer options, dependent on your location, with Trustly, Trustpay, Sofort, and POLi all available. You can usually expect the very highest security and simplicity with bank wire transfers, but there's one key issue that puts some players off: processing periods.
Find more information about each payment option and the casinos that accept it
Placing a deposit at an online casino can usually mean delays of as many as five days, meaning you may have to wait quite a while before you're allowed to start playing with that money. Withdrawals, on the other hand, may take as many as 10 working days – potentially denying you access to your winnings for over a week. There are often sizeable fees involved too, with deposits and withdrawals typically carrying a minimum of £25. However, if you tend to deposit or withdraw hundreds of thousands of pounds with your online-gaming activities, bank transfers may be the best option.
You might find Western Union offered by some online casinos, though this method typically carries high fees and long processing periods – which can really drain some of the fun from online gaming. Cheque payments are accepted by a very small number of online casinos, but in all honesty, you'll no doubt see this get phased out within the next couple of years, as it becomes less and less relevant in the digital age.
As a result of the variation in bank transfers and cheques, providing a breakdown of the fees etc. isn't viable. However, reputable online casinos will offer a decent breakdown of these details. You'll be able to find out all you need to know about a specific casino's bank transfer fees and processing periods through their FAQ or contacting them through live chat.
Prepaid Virtual Cards and Vouchers
Prepaid cards are a smaller, less-popular option than e-wallets and debit/credit cards, but they still have a fan-base. Entropay, Paysafecard, Neosurf, and Postepay allow you to add money to virtual prepaid cards and then spend online without entering your payment details. Virtual cards work exactly the same way as the plastic credit and debit cards and have the same characteristics, a 16-digit card number, an expiry date and a three-digit CVV code. The differences are that the physical cards are made of plastic while the virtual ones consist only of numbers and the prepaid cards have to be funded with money in advance but do not have to be linked to a bank account.
Find more information about each payment option and the casinos that accept it
When it comes to Vouchers, Paysafecard is the biggest player.  It is accepted by a large number of online casinos, and since most virtual venues display their banking options at the bottom of their page, you can check if it's available within a second or two. When using Paysafecard, you need to think about how this may restrict your choice of online casinos a little (more than, say, PayPal or Visa), as well as the limits imposed by your Paysafecard verification. Still, the convenience of knowing exactly how much you have on your card means you have no risk of overspending. A prepaid card could be a viable solution for anyone who may have concerns about how much you adding to your online accounts – easier to manage your bankroll, let's put it that way.
Pay By Phone or SMS
Believe it or not, paying by phone is increasingly common and still very popular. More and more players add funds to their online casino accounts through their phone bills, especially in the UK, using a basic SMS message. This might sound strange to some of us, especially if you haven't paid for anything by SMS in a long time (though it's a popular way to pay to charities today) but it's one of the most convenient options available, to be honest. This is true if you do most of your online gaming on your mobile phone; you don't even have to log into your e-wallet of choice or reach for your Visa card – you simply send a message or call to the number provided and the money will be added to your bill at the end of the month.
Find more information about each payment option and the casinos that accept it
One phone-based deposit method, Boku, gives online casino players the chance to fund their account with a tap of your screen, though you can only add between €/£10 and €/£30 to your account on a daily basis. If you only spend little and often, this could be ideal, and saves you having to enter any banking or sensitive data to your online casino. However, while smartphone payments are terrific for making convenient deposits, you obviously can't make withdrawals. This is a minor drawback to SMS payments but this payment will likely get bigger and bigger, especially for gamers who want to top their accounts up while they're playing on the go. You will certainly find what you are looking for here but if for some reason you didn't, get in touch and we are more than happy to assist you.