New MuchBetter Casinos

4.6/5
6 Min Read

MuchBetter is a robust online e-wallet and casino payment method used worldwide. It eliminates the need for redirections, cumbersome passwords and extra security devices. That's why many new casinos are accepting MuchBetter as a payment method.
This e-wallet is very simple to use. You can easily set up an account, download the MuchBetter app and basically start making payments. You have the option to request a physical card with a MasterCard flag and even a FOB key-chain, which allows you to make contactless payments at shops and restaurants.
Continue reading to know more about MuchBetter Casinos!
Latest MuchBetter Casinos 2023
Since MuchBetter is accepted widely across the globe, it has become a strong payment option for online casino players. You can compare casinos that accept MuchBetter. But for now, have a look at a full list of the Latest MuchBetter Casinos below:
MuchBetter Short Facts
| | |
| --- | --- |
| Currencies | All from valid countries. |
| Security | Touch ID, dynamic passwords, SSL protocols. |
| Transaction time | Instant (most cases). |
| Min. Transaction | Defined by the casino. |
| Deposit Fee | Only if the casino charges, otherwise free. |
| Withdrawal Fee | Yes, if the amount is too low (casino T&Cs). |
Advantages of MuchBetter
Fast and secure transfers
MuchBetter offers instant transactions to its users in most cases. So you won't have to worry about waiting for hours – or even days – for the money to be paid into your account. You can also send and receive money, store Bitcoins and top up your new online casino account in a few quick steps, no hassle and no waiting to get things done.
Deposit funds via your mobile
MuchBetter added the option to deposit funds into your account via mobile. This means you can transfer money into your player's account via the MuchBetter app.
Contactless option
Now you can use MuchBetter in a very modern way. The company offers contactless options on mobile, card and FOB. These allow you to make safe payments on the go without having to carry your card around.
Option to have a MasterCard card
MuchBetter allows its users to order a MuchBetter card with a MasterCard flag, which allows you to make payments in several shops, restaurants and at most new online casinos.
Disadvantages of MuchBetter
No Live Chat or Phone Support
Unfortunately, MuchBetter does not offer Live Chat and Phone Support to its customers. Therefore, if you need to contact the company for any reason, you must send an email or contact them via MuchBetter's website.
US players excluded
MuchBetter is available in almost all countries, except for the USA and a few other countries in the middle east. They offer low conversion rates since they accept most of the currencies and everything can be managed with the app.
How to get a MuchBetter Account
To sign up for a MuchBetter account, you must enter the company's website and go to "Sign Up for Free". You will be redirected to your App Store or Google Play to download the app. That done, simply complete the entire registration process and you are good to go! After that, if you choose to request a MasterCard card, follow the steps on your app regarding this matter.
Just a few easy steps to get a MuchBetter account:
Go to MuchBetter website.
Click on the "Sign Up for Free" button.
Download the MuchBetter app.
Register for an account by entering your phone number + passcode you received on your mobile.
How to Deposit at a MuchBetter Casino
To deposit at your new favourite online casino with MuchBetter, go to the Cashier page on the casino and select MuchBetter as your payment method. Make sure that the casino you are registered at accepts MuchBetter as a banking option. After that, enter the correct phone number and confirm your transaction.
Just a few easy steps to deposit at a MuchBetter Casino:
Log into your casino account.
Go to the Cashier page on the casino.
Choose the MuchBetter payment option and the amount to be deposited.
Enter the correct phone number (country code – number without any leading 0).
Confirm your transaction.
How to Make a Withdrawal with MuchBetter
The process is essentially the same as depositing with the difference that you have to wait for the processing time and, depending on the amount you requested, additional identity checks may take place.
Safety and Security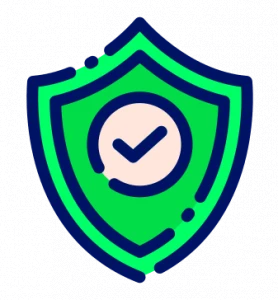 MuchBetter success is directly tied to their ability to keep your data safe, and they use a few clever features such as device pairing (with your mobile), touch ID, dynamic security codes and a transaction review system.
All these add to the secure connections and constant oversight of all transactions daily. In others, it is as safe as it can be.
MuchBetter Requirements
MuchBetter only requires you to hold a phone. It is simple as it sounds. All you have to do is to download the MuchBetter app on your mobile device and go through the registration process to start using it as your new favourite payment method.
Any Extra Features?
The FOB contactless device is a handy way to make payments. This allows you to carry a key-chain FOB and make 5 payments on merchants, after that you have to log in to the app and allow more contactless payments.
A MasterCard card is a good way to buy goods and stay in control at all times since it's linked to your MuchBetter app. Note that if you're not in Norway, you cannot use it for casino top-ups (you need to use the wallet app).
The MuchBetter Rewards are a way to give back to the community, as they claim. These rewards are basically cash draws. Every time you top up your casino account and send cash to family and friends you accumulate points that entitle you to a weekly draw with prizes ranging from a coffee to paid trips (MegaDraw).
The MuchBetter presence is now so strong that they are even able to sponsor football teams; they are at the moment the official partner of the UK Premiership team West Ham United.
MuchBetter FAQs
1. Why use MuchBetter at new casinos sites?
MuchBetter is a reputable e-wallet. It offers extra features to its customers, such as a MasterCard card. Also, allows you to deposit and withdraw money from your player's account into your MuchBetter account almost instantly.
2. How to use MuchBetter for casino deposits and withdrawals?
To deposit and withdraw with MuchBetter is simple: just go to the Cashier page on the casino you usually play, select MuchBetter as your preferred payment method and complete the transaction by entering the required information.
3. Is it safe to use MuchBetter in an online casino?
No doubt! MuchBetter follows strict security protocols to guarantee that your data and sensitive information is 100% protected!
4. Are there fees for using MuchBetter?
MuchBetter itself does not charge fees for deposits. Only for withdrawals, if the amount is too low. To know more about it, you must check the Terms & Conditions provided by the company. On the other hand, some casinos may charge a fee for transactions made on their website. So it all depends on the casino.
5. What are the best alternatives to MuchBetter?
To get to know other payment methods as good as MuchBetter, take a look at other e-wallets like Klarna and EcoPayz.