Malta Gaming Authority


Malta is an island state situated in the Mediterranean sea, just south of Sicily. As one of the EU's smallest countries, it has established itself as a hub for gambling and financial services within Europe. Since 2001, the online gambling sector in Malta has grown rapidly and now generates over 12% of the country's GDP.
The Malta Gaming Authority (MGA) is the local regulatory body responsible for all online and land-based gambling in Malta. It also acts as a global remote gaming operator through its online gaming licences. They grant licences to gaming providers with the aim of creating a safe and regulated environment for players within the county's borders and beyond. Therefore, MGA casino sites are plentiful and there are hundreds of operators ready to be explored, each offering a different gambling experience.
New MGA Casinos 2023
Malta is the ultimate authority on European Casinos. Most major casinos have headquarters or at least offices there, and the MGA licence is considered the pathway into the European market. Below you will be able to see all the latest MGA licenced casinos – each has a different welcome bonus so that you can kickstart your journey with additional funds. Feel free to continue to their individual reviews or use our comparison tool for a clearer picture of what they have to offer.
Last update:
March 22, 2023
Features of the Malta Gaming Licence
The Malta Gaming Authority issues four different classes of licence depending on the requirements and intentions of operators. The four classes are:
Class 1 is a remote gaming licence suitable for casino-style games and online lotteries.
Class 2 is a remote betting licence for fixed-odds sports betting.
Class 3 is a licence to advertise gaming in or from Malta. Suitable for operators who earn a commission from promoting games.
Class 4 is a licence to host and manage remote gaming operations. Mostly used as a business to business gaming licence.
Whichever of these four options a gambling provider is hoping to obtain, they must go through a very stringent application process. The MGA works hard to establish if they meet the suitable criteria before they will issue a gaming licence or not.
Applicants must be able to prove the following:
Compliance with MGA rules and regulations.
Clear ownership of their gaming operations.
The ability to keep player funds separate and secure.
Compliance with anti-money laundering regulations.
The MGA also closely monitors operators to ensure that they have all the appropriate safety checks in place. These measures are designed to help prevent underage or problem gamblers from accessing their services.
Responsibility of the Malta Gaming Authority
The Malta Gaming Authority has many responsibilities as a regulatory body. Their key areas of operation cover the following:
Licensing and regulation of online and offline gaming operators.
Investigating complaints against operators on behalf of players.
The protection of underage and vulnerable persons through the promotion of responsible gaming.
Ensuring that all deposits and withdrawals are secure and enforceable through the protection of player funds.
Using audits and independent testing to ensure the randomness of results of casino games.
Monitoring of licensee activities to ensure compliance and flag up any criminal activity.
Through the above activity, the MGA seeks to enhance its reputation in creating a safe and secure playing environment wherever possible so that you can play and be sure that your winnings will rightly be paid out.
How to Tell if You Are Playing at MGA Licensed Casino
By playing at an officially licenced MGA casino or sports betting provider, players can help to reduce their risk of fraud or identity theft. They will also be certain that the games they are playing have been independently checked and verified for fairness.
The easiest way to look for signs of an MGA licence is to investigate the footer text and logo area. Here players should be able to see some writing and possibly a logo that indicates the gambling provider is licensed by the MGA. It should state that the site is "licensed and regulated by the Malta Gaming Authority under licence…" followed by the licence number.
If there is any doubt regarding the authenticity of the MGA licence details shown on a gambling site, then it is advisable to check the official licensee register. Interested parties can search by licensee name, authorisation status, URL or Gaming Service at the official MGA website.
Also remember that we only ever recommend licensed casinos at NewCasinos, and on this very page we have a list of the newest MGA casinos that have just gone live.
Advantages of the Malta Gaming Authority Licence
With the gambling industry awash with unsafe and unlicensed websites, any operator holding an MGA licence can benefit greatly from the trusted status that it brings to their brand. Licences granted in Malta are on a par with those issued in Gibraltar in covering players from countries that do not provide their own official gambling licences.
From a financial perspective, the low gaming licence fees and taxes are a big draw for gaming providers in search of an EU base. The corporate income rate for businesses can be as low as 5%. The fact that gaming operators are only required to pay tax in Malta on revenue from Maltese customers is a massive boon for them.
It also benefits gambling customers. They can play safely in the knowledge that the MGA licence is ensuring the fairness of any games of chance via independent testing. With operators having to adhere to the strict guidelines around responsible gaming and fraud, players can feel somewhat protected by the MGA.
In addition to this, the Malta Gaming Authority checks that any provider wishing to obtain a licence completely separates its player funds from the rest of its operating funds. This is very reassuring for players because if a new casino or sportsbook goes bust overnight, your funds should be safe.
Risks of the Malta Gaming Authority Licence
One of the biggest risks facing the MGA at the present time is the reputation of the country regarding fraud and corruption. In recent years there have been several high profile incidents that have highlighted a mafia-style contingent operating within Malta. The MGA has sought to distance itself from these scandals but is still highly entwined with the government of Malta.
Additional risks come from outside forces such as the EU which are looking to tighten their anti-money laundering and financial services regulations. Any further changes in EU policy could dictate how long the MGA will be able to operate as a global gaming regulator.
Other countries around the world are already making moves to impose tighter regulations on their domestic markets and could prohibit sites that are using the MGA licence.
Recent Legislative Changes
The Gaming Commercial Communications Regulations were drawn up by the Malta Gaming Authority in 2018. They are intended to provide greater clarity to operators who want to advertise their products and services to potential players.
The changes were intended to help operators promote their brands in a lawful, fair and responsible manner. They are intended to protect underage and vulnerable people from being exposed to the temptations of online gambling and giving operators a practical framework to stick to.
This also helps the public to understand what is and is not acceptable in the way casinos and other gambling outfits promote themselves. Giving this new clarity means that complaints can be resolved quickly where necessary.
Complaints Against the Malta Gaming Authority
Some critics of the MGA have suggested that it has been historically slow to follow up on complaints and investigate licence holders. However, as regulations continue to tighten on gambling in many international markets, the Malta Gaming Authority is constantly making moves to improve its effectiveness.
If players feel like they are being treated unfairly by an online gambling operator which holds an MGA licence then they can make a formal complaint. In most cases, they will suggest that a player attempts to resolve the dispute directly with the operator. If this fails, then the MGA may step in to investigate the situation and look for a quick resolution.
MGA FAQs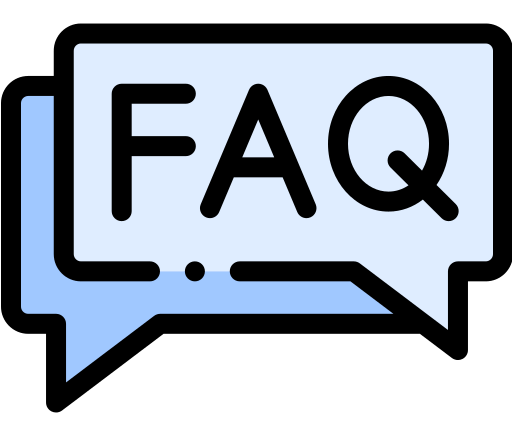 Players may have questions about signing up and playing at MGA licensed online casino and sportsbook sites. Here we will aim to tackle the most frequently asked questions around this specific online gaming licence.
1. What is the cost of a casino licence in Malta?
The fees for obtaining a licence to operate from the MGA is between €10,000 and €35,000, depending on the class and the annual revenue levels of the provider. There is an ongoing annual fee to renew the licence.
2. What is the game selection like at MGA licensed casinos?
The selection of games on offer will vary from one casino to the next. Some will have a massive range of online slots, live table games and jackpots while others might focus on bingo games. With a little searching, it's not hard to find something to satisfy any taste or budget.
3. Are casino bonuses available at MGA licenced casinos?
Players can enjoy a wide range of bonuses at casinos licensed by the MGA on both sign-ups and as returning customers. Casino bonuses may come in the form of cashback, bonus cash, free spins or something else. The MGA does place regulations on the way the bonuses are offered and advertised. This is to help players know exactly what they are signing up for, including when it comes to any wagering requirements.
4. What is the minimum age to play at an MGA licensed casino?
To play at MGA licensed operators, players are required to be at least 18 years of age. When signing up with a casino or sportsbook provider, players will need to verify their age by providing an appropriate ID. Operators risk having their MGA licence revoked if they are found to be in breach of the age restrictions.
5. Can you play at MGA licensed casinos from outside Malta?
Yes. The MGA licences provide coverage for players who want to gamble in any jurisdiction which does not have local licensing authority. This can help to reassure players that they are protected and able to enjoy a safe and secure online gaming experience.
6. How can players self-exclude at an MGA licensed casino?
The MGA launched a consultation in 2019 to see if it is viable to launch a unified self-exclusion system in the country's regulated gambling market. For the time being, it is stipulated that each licence holder needs to have its own self-exclusion system in place for players.
7. Are MGA licensed casinos safe to play at?
Licences issued by the MGA are among the most highly regarded in the world thanks to stringent checks and regulations they have in place. These checks are designed to keep players safe by ensuring providers are complying with the rules and regulations.