Curacao eGaming Licence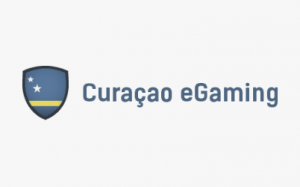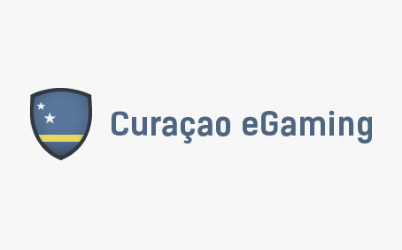 Curacao is one of the longest established online gambling licence providers in the world. The Dutch Caribbean island has been issuing licences to the gambling industry since 1996 and continues to do so today as Curacao eGaming.
Unlike many other online gambling licence authorities, the Curacao eGaming licence covers operators beyond its own territory. This, combined with the competitively low costs and taxation rate, has made it popular with gambling providers seeking an efficient route to market.
Latest Casinos with a Curacao Licence 2023
Below you will get the complete overview of every single Curacao licenced casino we have reviewed. The list is in reverse chronological order so that the latest casino is always on top. This makes it easy to see when a new Curacao casino is released.
Last update:
March 20, 2023
Features of the Curacao eGaming Licence
There is just one licence offered by Curacao eGaming which covers all online gambling activity, including running casinos and sportsbooks. The licence is split into two parts, a master and a sub-licence.
The master licence gives operators what they need to run an online gaming business. It also gives them the option to offer sub-licences to other parties if they wish to.
The sub-licence acts as an entirely separate gambling licence but cannot be used to grant further sub-licences.
Both forms of the Curacao eGaming licence allow online operators to provide:
Online sports betting services
Online slot, table and scratch card games
Online and live broadcast casino and poker games
Curacao eGaming stipulates that all players must be 18 years old and above to play at online casinos which it licences. The age of players must be verified by the casino sites themselves before access can be granted for them to play.
Responsibility of Curacao eGaming
The mission of Curacao eGaming is stated as being to "supervise and ensure the integrity and conduct of Curaçao eGaming IP operators and providers of services".
Broken down, this means that they can issue a single licence which allows a provider to operate an online casino or sportsbook. However, unlike many gambling licencing authorities around the world, Curacao actively offers IP compliance services and data centres. These are strategically located around the world to help providers cover a wider area.
They even go as far as offering "compliance-ready solutions tailored specifically to assist operators and providers of services to meet business, legal, geographic and multi-jurisdictional challenges". In other words, Curacao eGaming offers a complete turnkey package for anyone wishing to provide a new online casino or sportsbook service.
On the flip side, Curacao does not intervene in disputes between players and the operators. This, unfortunately, means that from the player's point of view, a licence from Curacao won't do much to protect them.
How to Know if You Are Playing at a Curacao
 

Licensed Casino

Players can avoid falling victim to online financial and identity fraud by being aware of how to spot a false Curacao licence. The simplest method is to take a look in the footer of the website for the Curacao eGaming logo.

The logo design will change based on the validity of the compliance status of the licence awarded to that gambling site. If the logo is blue, white and yellow with no exclamation mark shown then the licence is valid. If the logo is showing as red and yellow or has an exclamation mark displayed, then the site's validity will need to be checked.

The logo should link to a validation page, therefore clicking on it will reveal if the site has a valid Curacao eGaming licence or not. The company which is stated as operating the website needs to match both in the website terms and conditions text and on the validation page.
Benefits of the Curacao Gambling Licence
The main benefit of the Curacao licence is that it gives players outside of countries with their own licencing bodies access to online casinos. While many licence providers, such as the UKGC, only cover their own territories, the Curacao licence can be seen as more international.
Another benefit is gained from the simplicity of the licence. Curacao only offers one jurisdiction licence type which covers most online gambling activities for casinos and sportsbooks. This single licence covers online operators for casinos, games of skill or chance, sports betting, and lottery games.
This, in turn, helps to make the application and licensing process more streamlined and cost-effective for the casino and can pass the benefit onto their players.
The lower costs involved with gaining a licence also open the online gambling market up to startup operators who might struggle to afford other casino licences.
Risks of the Curacao e-Gaming Licence
The main risk for any online casino or sportsbook using the Curacao gaming licences is that it suffers from a bad reputation. The licensing standards in Curacao are seen as weak by international gambling licence standards.
The cost of a licence is comparatively cheap, taxes are low, and the licensing procedure is quick when compared to other territories. This can mean that unscrupulous operators are attracted to this particular licence which may put players at higher risk.
Also, with one licence providing a catch-all for both sports betting and online casinos, the legal coverage of the licence tends to be very general. Unlike other countries where these licence types need to be applied for individually, Curacao can be viewed as being weak on specific regulatory details.
Because of this, many countries in Europe and North America prohibit their players from accessing Curacao licensed casinos. Payment providers have also been known to impose similar restrictions. This can greatly restrict the market of casinos with a Curacao eGaming licence and make it harder for them to attract players.
From a player's perspective, Curacao doesn't get involved in disputes between players and operators. This lack of support from the licence provider can be a major minus point for players as it offers them little protection from rogue operators.
Recent Legislative Changes
With their traditional hands-off approach to the regulation of operators they hand licences, Curacao eGaming has developed a reputation as a weak licence. However, they did take some tentative steps in 2014 to better manage bookmakers who were granted a licence.
It remains to be seen if there will be more stringent checks placed on casinos that operate under this licence in the future. Any improvement in the enforcement would help to build trust with players looking to gamble at Curacao licensed sites.
Complaints Against Curacao eGaming
The main complaint from the players' perspective is that they are given little protection under the Curacao eGaming licence. This is due to the hands-off approach taken, with the authority categorically not getting involved in disputes between players and its licensed operators.
Many other gambling licence providers and gaming authorities will step in and assist to resolve disputes as a last resort. This is sadly not the case with the Curacao eGaming licence which offers no protection from rogue operators beyond revoking their licence. Therefore any player's personal data and banking details are at a much higher risk of fraud or theft.
Players can, however, report an online casino claiming to operate under Curaçao eGaming licence but not following the validation rules.
Curacao FAQs
Here are some answers to the most frequently asked questions about casinos licensed by Curacao eGaming.
1. What is the minimum age to play at a Curacao licensed casino?
Any players looking to sign up, deposit and play at a casino licensed by Curacao eGaming will need to be at least 18 years of age. Any casino accepting players younger than this will be in breach of the terms of the licence and could have it revoked.
2. What is the game selection like at Curacao licensed casinos?
The licence has no bearing on the style and range of games offered at any online casinos which it covers. As the Curacao eGaming licence is an all in one affair, it's more likely to find online casinos using it to offer sports betting alongside slot games and poker.
3. What bonuses are available at Curacao eGaming casinos?
Again, the licence has no direct influence on what type of casino bonuses are offered to players from online casinos. It may be that bonuses are much higher in value due to the loose regulation offered by the Curacao licence. Whereas other licences restrict casinos to offering a welcome bonus on the first deposit only, this licence does not.
4. Can you play at Curacao licensed casinos from outside of the island?
The appeal of obtaining a licence from Curacao eGaming is that it can be used across the world. It is dependent on each individual country to prohibit its citizens from playing at a site running under this licence. It will usually be the case that any local licence supersedes the Curacao eGaming one.
5. What is the cost of a Curacao eGaming licence?
The setup fee for a master gambling licence in Curacao is 60,000  Netherlands Antillean Guilder (ANG) which is around £27,000. Ongoing fees will then be charged at a monthly rate of 10,000 ANG, which is approximately £4,500.
6. Can players at Curacao licensed casinos self-exclude?
Curacao eGaming does not hold a central database of self-excluded players. Therefore, it is down to each separate casino with a licence to offer the ability for self-exclusion to its players. This falls short of the protection offered by other licences that focus on player protection.
7. Are Curacao eGaming licence casinos safe for players?
As detailed above, the Curacao licence offers players far less protection than alternative online gambling licences issued elsewhere. Due to the hands-off approach of the authority players can feel defenceless against rogue online casino operators.