About New Casinos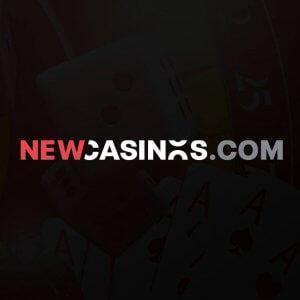 Our number one goal is to make it as easy as possible to find and compare new casinos.
We take great pride in the fact that our readers are able to instantly know that all the casinos we review are safe, researched and tested by our casino experts.
Our team is made up of gamblers and casino insiders with decades of real-life experience. This is what sets us apart from the rest and makes us so passionate about what we do. This is simply our life, and this is the dream job: we can actually play and review casinos for a living.
We aim to review new casinos before all our competitors, but we also place safety highly and will never go live with a casino before they are properly vetted. Every casino we cover has a licence, but we go further and look into the owners, the history of the company behind it, and more. We are not sleeping on the job but take aim to give you the best service possible.
Once your safety is guaranteed, our experts then sit down and test the casino. We look at everything from the most obvious such as bonuses and the number of games to user engagement, usability, deposits and withdrawals and, of course, customer support. We also rate each of these aspects individually so that you can quickly get an overview of our expert assessment.
However, the aim of NewCasinos.com is to allow you to make informed decisions, not for us to make them for you. This is why we highlight every feature, and relevant detail, so that you, the expert on what you like, can make the best decision for yourself.
How We Made Comparing Casinos Easier Than Ever Before
Our pride and joy is our revolutionary comparison tool that allows you to compare every casino we have reviewed side by side. It has never before been easier to see all the key info you need to make an informed decision on one single page. This industry-changing tool also caught the attention of the media, including:
To make the experience even simpler, we also have toplists of all new casinos by the payment methods they accept and the game developers they work with. That's right. If you, for instance, want to make a deposit with Visa, you only need to go to our New Visa Casinos page.
We have made it our mission to cover every single payment method and game developer that is remotely popular, and this way, we make your life easier. Don't take the extra step; find the casino that accepts your favourite card, e-wallet, etc. and jump to the best new casino for you.
The same goes for games. With our solution, you will never miss your favourite games again. Oh, and remember, the comparison tool is available on all toplists too.
We Write Genuinely Honest Casino Reviews
One thing you will very quickly spot when you read our reviews is that we do not shy away from highlighting every single negative about a casino. We do not want to talk down our competitors too much here, but if you have been around lately, you will quickly see that "everything is amazing" or "can you believe there are more than 100 games". Yeah, it can get ridiculous.
At NewCasinos.com, we have a strict "No BS" rule.
We tell the truth, no matter what. This doesn't mean we will trash casinos just because they have a tiny game selection, but we will make sure that you know other casinos have far more games. The same principle applies to bonuses.
We will instantly tell you if a bonus is bad or below average. We will explain how the wagering requirement matches the competitors and highlight any relevant T&Cs that may impact your choice.
By Gamblers For Gamblers
The reason we decided on the "No BS"-rule was that we were tired of just how much dishonesty and bizarre praise there is in this industry. We hate being tricked, and we know you do too. Also, we know just how ridiculous many of our competitors sound.
What is the point of singing the praises of mediocre casinos if all it does is prove to people that your website can't be trusted? We wanted to create a space where gamblers can actually get the real low-down, good or bad.
We wanted an affiliate page where we could look our readers in the eyes and tell the truth. We also wanted a website where we could share our love for casinos and all tips and tricks that can make your experience better.
A Strong and Resourceful Industry Giant Behind Us
NewCasinos.com, instead of having to research the ownership and background of every new casino, we have a large department collecting all this information, ensuring its legitimacy, before we put a new casino review live.
This has not only made the review process faster; it has also added an extra degree of quality control and safety for you.
NewCasinos.com has a fantastic design team, as well as near-limitless developer resources, which is what allowed us to upgrade our site to the version you see today. This is also what made it possible to develop our own, unique and revolutionary comparison tool, and we aim to present you with more innovative and helpful features in the future.
We Support Responsible Gambling
We care about responsible gambling because we are gamblers ourselves. We know the risks, we have chased losses, and we know how tempting it is to keep testing the odds hoping that the next bet will swing things back in our favour. This is why we try hard to educate all our readers on playing responsibly and keep reiterating the fact that gambling is a hobby, something we do for fun, not something that should ever make you lose more than you can afford.
If you read our responsible gaming page, you will also see that we have a clear step-by-step guide to the do's and don't. We cannot stress the importance of setting clear limits for yourself and budgeting exactly how much you are willing to spend on your hobby on a weekly or monthly basis. We will also highlight casinos that make it easy to set such limits for yourself.
We have taken a very strong stance for responsible gaming, to the point that we started our own Child Gambling campaign that brought us all the way to Westminster. There, our representatives, including Senior Editor Chris Odegarden, met with MPs to express our concerns and solutions for the current child gambling epidemic in the UK.
This is work we will continue to do, and we will continue to expand our focus to look at all aspects of problem gambling and how you can ensure you are your loved ones play responsibly.
Our Team
If you have any questions, do not hesitate to contact us using the form below.
Contact us
NewCasinos.com
New Casinos UK
International House
24 Holborn Viaduct,
EC1A 2BN, London, UK