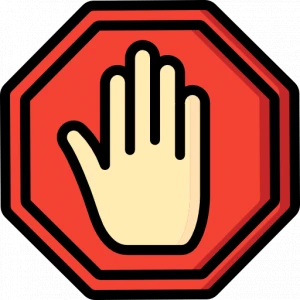 We review every safe, trusted and tested new casino on the market, but there are also many online casinos to avoid. Please be advised that inclusion on this list does not mean that the casino is a scam, or has done anything illegal or wrong.
All Not Recommended Casinos
Ready for the long scroll? Here's every single casino we cannot recommend. You will quickly be able to scroll through them and get an overview.
Please remember that we have a long list of recommended new casinos, which you through our comparison tool can compare all relevant metrics. We also give you an overview of the latest casino bonuses, also covering casinos we warmly recommend.
Why Would a Casino Be "Not Recommended"
There is a fine line to walk when we say that a casino is "Not Recommended". We do, as we clarified earlier, not say that these casinos are not safe, the majority of them are in fact licensed and "safe" casinos. When we say a casino is not recommended we mean first and foremost that we, due to our standards can no longer recommend them.
We will go through four of the clearest reasons below.
Bad Service and Products
Some casinos are just "bad". It may be a case of glitchy programs and technical solutions that break the gaming experiences, to the standard experience most of us have had when we run into rude, or more commonly clueless support agents.
If many cases we will simply give the casinos a low rating and let people make up their mind, but bad service is always hard to recommend.
Slow Response Time
One of the main reasons we will have trouble recommending a casino is if they do not get back to our players, or indeed us, at a reasonable rate. This may just be a general lack of unprofessionalism, and not reflect on anything in terms of safety.
However, slow responses, especially if related to transactions are an instant red flag. We do not want any of our readers exposed to this.
Unclear or Unfair Terms and Conditions
Casinos do change their terms and conditions. Sometimes for the better, ie. the wagering requirement may be lowered and our bonus rating may even jump up several points. We love it when casinos get better and start creating greater gaming experiences for their players.
However, sometimes these changes are extremely unfair, such as raising the wagering requirement to ridiculously hights, or imposing insane max win standards, and more. A casino having terrible or poor conditions for their players will always play a role in our ratings, and in whether or not we can recommend the casino.
Actual Scams and Illegal Behavior
The majority of the casinos on this list have never been convicted of any crimes or done acts that violated standards to such a degree that they lost their licence, etc. This is why this is the last point. However, such behaviour is the absolute guarantee that a casino will land on our "not recommended" list.
Why You Should Only Choose Recommended Casinos
If you are playing at a casino we have not recommended to you there are two things you always need to check before joining:
Licences
Terms and conditions
If you were unfortunate enough to sign up to a casino without going through a secure third party, like ourselves, that have looked into the casinos, nor done your research beforehand – check now. Remember to never ever join a non-licenced casino, and if your country has a licence, ensure to only join the casinos licenced in your country. This gives you added protection.
Unlicensed casinos can also play extremely dirty tricks such as rigging games, or simply not paying you. Never, ever join an unlicensed casino
In regards to T&Cs, look out for the obvious suspects:
High wagering requirements
Short expiry dates
Caps on winnings
Caps on withdrawals.
However, if we have not reviewed or recommended the casino, the above only accounts for what you can check on the casino itself before you join. So much can go wrong after registration.
We list what licences a casino has in every review, and we will also hold up their key terms and conditions. This is why you should always use our recommended casinos, and be sure to see our reviews, or at least check our comparison tool to see how the casinos stack up against each other.
Warning Signs to Look Out For at Licenced Casinos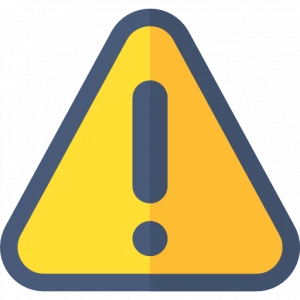 If you have joined a licenced casino you are usually quite safe, especially if you have checked the T&Cs and find them favourable. The main downsides here will therefore usually be poor customer experience and poor products or other consistent issues that can hinder your gameplay.
You should really look to change the casino if you encounter these issues:
Games frequently crash
Payments are delayed
Customer support is unhelpful
Customer support is rude
Individual bonus terms and confusing or unclear
A few of these can even be cases where the casino is actively trying to screw you over. While a licenced casino cannot legally cheat you, they can formulate offers in such a way that you fail to meet the T&Cs or don't get what you think. Unhelpful support can also confuse offers, and end up worse off because of it.
The worst case is slow payments where it can genuinely feel as if the casino is trying to get you to give up and keep playing with your winnings until you lose them. This is never ok, and if this happens come to us and find a new casino.
Also: If you ever experience any such issue at a casino we recommend, notify us, and we will take action.