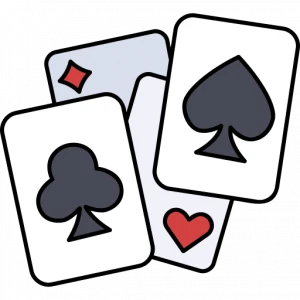 Poker is one of the most popular casino games and it's enjoyed by millions of people all around the world. It has a glamorous and mysterious image, takes minutes to learn, and can provide you with plenty of excitement.
We've put together this guide to help you get the most out of your poker experience, you'll find basic strategies, top tips, and simple steps to master the game. We'll also point you in the direction of all the new poker sites in the UK. Where you'll be able to read our detailed reviews and make your mind up on the best site to suit your needs.
– How Do You Play Online Poker?
– Licensing Requirements & Restrictions
– Online Poker Strategies
– FAQs
Guides to Play at UK Poker Sites
This page should explain everything you need to know about Poker. But in case you'd like to take your game to the next level, check out the following guides:
These will explain in straightforward language the most common poker terms, the best hands and value of cards, how to calculate your odds and also the many types and variations of poker tables out there.
All-New Poker Sites 2023
In all of our new poker sites below, you'll find a huge choice of games, with all the traditional tables and many exciting variants to try out. You can choose from either RNG poker games, video poker, or even play alongside a real-life dealer. Check them out:
How to Play Online Poker?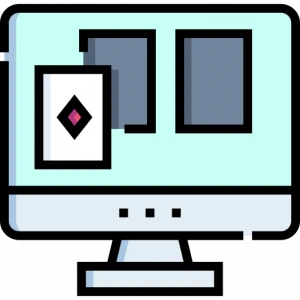 The main aim of poker is to create a hand of cards that is of greater value than any other players' at the table.
With so many different variations of poker, it's important to know that these are grouped into 4 main types:
Straight Poker: You'll be dealt a complete hand and be able to bet in a single round.
Draw Poker: Hands are dealt face down, and after the first round you may decide whether to discard your cards and get new ones or not.
Community Card Poker: An adaptation of Stud Poker where you'll be dealt an incomplete hand of cards, face down. You'll also see face-up community cards being dealt in the table centre. Texas Hold'em is the most popular version of this type.
Stud Poker: Your cards will be dealt in pre-arranged combos of either face-up or face down rounds.
Getting Started
Texas Hold'em will be offered at all new poker sites, it's even used in the WSOP (World Series of Poker). It's very straightforward to learn, and for the purpose of our guide, this is what we'll be introducing you to.
In this variant, you'll be dealt 2 cards, with 5 community cards in the centre of the table. Your aim is to get the best 5 card combination from a total of 7 cards. 2 in your hand and 5 from the table, the highest 5 card hand will win the pot.
To kick off any Texas Hold'em game, 2 players will need to make small bets to ensure that there's money in the pot. These bets are made by the 2 players on the left-hand side of the dealer and are known as the 'blinds'.
The player sitting directly to the left of the dealer will make the small blind, with the second player giving the big blind. The big blind usually is equal to the minimum bet and the small one will be half of the big blind.
All players are dealt 2 cards, known as 'hole cards'. Players will then need to bet the same amount that has already been bet, this is known as 'calling'. This is usually blind, though if a player has upped the ante then the other players will need to call that too. If they don't then they'll 'fold' their cards.
The dealer will 'burn' the top card of the face-down deck. Taking out 3 face-up community cards to put them in the centre of the table, this is known as 'the flop'. It's now when the next betting round happens.
Once this is over, the dealer will burn another card and show the 4th card to the community, which is called 'the turn'.
For the final round, the dealer will burn another card and reveal the 5th card, the final from the round, known as 'the river'. There are now no more bets permitted, and all players will show their hands and claim the pot.
Bonuses at the Poker Table
Casino bonuses are in great supply at many new poker sites. And these juicy extras are what will give your game an added boost.
Welcome Offers
These deals usually come in the shape of your first few deposits being matched, giving you bonus funds to wager on a range of poker tables. Some online casinos are more focused on poker, like Poker Stars for example, and they usually have special poker offers and promotions available.
Free Rolls
These are free chances to play in tournaments so you can have a feel of the real deal. Other times, these are simply given out before you've deposited at an online poker site. Always be on the lookout for freebies.
VIP/Loyalty Schemes
Look out for VIP schemes as they can bring you some serious treats like freerolls, big bonuses, cash prizes, and all sorts of other extras. If you are serious about playing poker, becoming a VIP can be very beneficial in the long run.
Poker Websites Licensing Requirements & Restrictions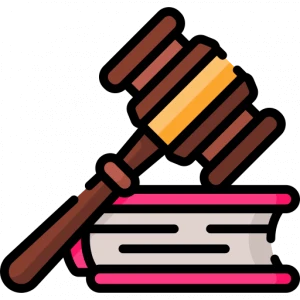 Several gambling authorities license poker sites all around the world. These organizations work hard to ensure that their sites use the very best technology to keep their players safe.
They also ensure that the correct tools are in place to help you solve any problems that may arise. Ultimately, these authorities are a watchdog to make sure that online poker sites are reliable, legitimate, and fair.
The only gambling regulator in the UK is the UKGC, and if you already play at online casinos then you'll have heard of this organization. All UK poker sites that are worth your time will have a UKGC license. To offer online gambling without this is illegal in the UK.
You'll notice a few different things about UK poker sites compared to the international ones:
UK poker sites must offer players the chance to control their gambling with various limits and timeouts. They must also be registered with GAMSTOP, a one-stop shop for players to self exclude themselves.
You also won't be able to bet using a credit card at any UK poker site, the UKGC banned this in April 2020. There are plenty of alternative payment options available.
Playing RNG poker games for fun isn't permitted any longer following the UKGC's responsible gaming ruling.
For all other sites that are licensed outside of the UK, these platforms will likely be regulated by one of these authorities:
Top Poker Software Developers – Who Makes The Best Poker Sites
One size does not fit all when it comes to poker sites, and if you have the time to browse through several platforms you'll understand the need for good casino software.
Playtech iPoker
When it comes to gaming software, Playtech is the world's largest supplier. Having been around since 1999, the company strives to provide the very best gaming products and software to its clients all over the globe.
Playtech developed its own brand of poker software, and you'll find that many poker websites in the UK are powered using this. With an extensive selection of table stakes and buy-ins, as well as tournaments, bonuses, Sit 'N' Go games and jackpot tables.
888 Poker
888 is a name we've likely all heard of, and the company has been around for years. Specializing in online casino, live casino, and sports betting. It developed it's leading casino brand and renowned poker software and has received many industry awards for its efforts. It has over 10 million users and offers a premium experience for players. Check out our 888poker review to find out more about this giant of the game.
Relax Poker
The Relax Gaming Poker network began 5 years ago with 4 goals. To be fun, fair, modern, and simplistic. But it's a company that puts the customer first, offering many quality tables, different stakes, and above all a smooth experience. Relax is focused on other casino games as well.
Strategies to Use at New Poker Sites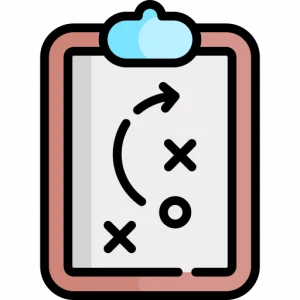 Poker isn't just about chance, it also requires skill. And there are many different strategies out there that can help you win.
These strategies will put your skills of deception, math, and psychology to the test. But always remember that you don't need to be a pro, just to be better than the other players at your table.
There are many charts, calculators, and cheat sheets online for when you become more experienced. In the meantime, here are our strategies for beginners:
Familiarise yourself: Take your time to get used to the different features of the game, the rake-back offers, the layout, and the time-bank feature.
Position: This is super important. Remember that the dealer position (button) is advantageous as you'll always be acting last for the remaining pot. The position to the right of the button is the 2nd best. You'll be winning more from the button than any other position at the table.
Pay attention: Keep an eye on the 2 players to your left and the one to your right, as you'll have the most interaction with them. Are they relaxed or playing aggressively? Call them more times in position or raise them more, to see if they can handle the pressure.
A Key Poker Skill: Bluffing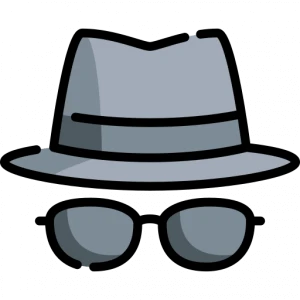 One of the biggest skills you'll need is how to bluff. And we mean getting other players to lay their hands down, using your playing powers when you don't have a good hand.
You may have heard the expression poker face, which usually refers to someone without facial expression. In poker, this can relate to not showing tell signs, like blinking too much or making a shoulder movement when you get certain combinations of cards.
Experienced players analyse every movement and expression of their opponents at a table to determine how good they are and when they are bluffing. It's a real skill and there are a few things you need to take into consideration too:
Your chip stack. How does this compare to other players' in the game?
Image. Your table image and that of the other players. Is anyone playing aggressively, including you?
Betting history of the hand. How much other players are throwing around?
Your position. Where are you sitting at the table?
Make your bluffs with caution because if you keep betting high amounts without a good hand then there's a chance other players will consistently call you as they have better hands. Note that, for live casino poker or even video poker, most of these might not be applicable.
Poker Tips
You'll find loads of tips out there for every single type of poker, here are our top 5 which you can use for any style of game:
1) Start small: Keep your bets to a minimum and stick to this.
2) Don't play every hand: It's ok to fold early. If you have a good vibe about your hand then play it, but you don't need to play every round.
3) Focus on one table: It might be tempting to go wild on all the different games available, but don't just yet. Get familiar with one table and the flow of the game.
4) Fold when you want: Just because you've committed to play and are doing well, but the things aren't looking so good now, then it's ok to fold. And don't be afraid of losing face, it'll save you money in the long run.
5) Be patient: Keep your head and be aware of what's happening around you at all times. Stay focused and don't get drawn into making plays that you know you shouldn't be.
Become familiar with the different playing styles of online poker and general player behaviour. Generally, these include:
Tight: this usually involves playing cautiously, only playing a few hands and avoiding risks. If you prefer to play tight, you'll find that folding before you'd like might be the best option.
Aggressive: these players go after the pot with all they have, placing plenty of bets and raising the stakes to test other players' own styles.
Passive: these players are more likely to call instead of betting, allowing their opponents to take the big decisions throughout the game; passive might be the best style for newcomers unsure how to take more of an active role in the game.
Loose: if you're a loose player, you'll be a big risk-taker – you'll chase big bets and throw yourself into gambling whenever you can, with little thought to the risks.
The more you play online poker, the more you'll develop your own distinctive style of play. While there's a great deal of skill involved (knowing when to raise, when to call etc.), online poker is largely a game of chance. Take your time, study the rules, and build your bets up steadily – don't dive in and start upping the stakes without knowing exactly what you're doing.
Playing at a Poker Website Vs At a Table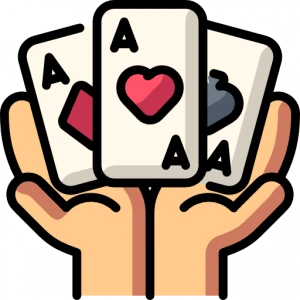 There was once a time when the only way you could enjoy a game of poker, was either at a land-based casino or a friend's house.
Thankfully times have moved on since then, and whilst playing a few hands at a real-life casino can be thrilling, there are huge benefits to be had for playing at one of the many new poker sites out there:
Fast and convenient
Great for beginners in a low-risk environment
Play with real money, or try out games for free in demo mode
Massive selection of games
Affordable: online tables have lower stakes
New Poker Sites UK vs International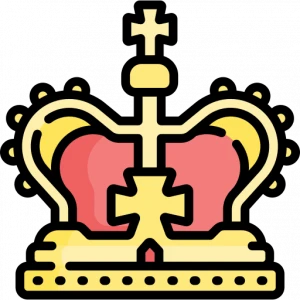 Poker sites in the UK are in abundance and players residing there will be spoilt for choice. It's important to remember though that if you do play at a new poker site in the UK that it's licensed by the UKGC.
If you'd like to play at international poker sites then it's important to choose one based on your country of residence. So that you don't encounter any issues when it comes to depositing or withdrawing. As some countries do not permit transactions to be made to online poker sites.
You also need to:
Make sure that you can play poker with your preferred currency and that you won't be subject to any conversions that could leave you out of pocket.
Check if you have to pay taxes (UK players enjoy tax-free winnings)
Make sure that the site you choose operates in your preferred language. Trying to view an online poker site using a translation tool is no fun, neither is trying to communicate with a poker site's customer support staff.
What You Can Win Playing Online Poker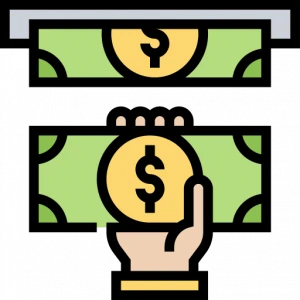 Winnings in the poker game can be utterly impressive yet unexpected at the same time. They cannot be compared to any other casino game around. The most interesting feature about poker is that a player can win a round without even having a good hand.
Poker is based on the psychological mood of the players as it is a game of emotions and facial expressions. Once a player manages to "read up" another player's movements and expressions, then he is eligible to beat him even if he owns a lower hand.
With all that said, it's possible to win huge amounts of real money and for that reason, poker can't really be compared to any other casino game. Which card game do you know of that you can win the pot, without a good hand?
Once you've polished your newfound skills you might fancy taking part in a tournament. Where you'll play against others and have the chance to turn a small buy-in into a big profit. Prize pools can sometimes be over 1,000x the buy-in stake or even into the millions.

References
How We Decide by Jonah Lehrer (2010)
The Undercover Economist by Tim Harford (2012)
Game Theory through Examples by Erich Prisner (2014)
FAQs on New Poker Sites
1. Can I make a living playing poker?
It is possible if you dedicate a lot of time, energy, and study to the game. There are professional players all around the world. But these people have many years of experience behind them and a great deal of restraint and money to fund their passion with. Never play more money than you can afford.
2. What are the top poker sites?
You won't need to look very far to find these! Check out the sites at the top of the page that have all been thoroughly reviewed by us.
3. Are new poker sites legit?
You can trust that any of the new poker sites that we recommend are 100% trustworthy and legit. We carefully review all aspects of a site to ensure they are fully licensed and use the best software to keep you safe and secure.
4. Can I win real money with online poker?
Yes! If you play with real money then you can win real money.
5. How do I choose a new poker site to suit me?
This is down to your personal preference as a player. You may prefer fast-paced live dealer games or video poker may be more your thing. You may like lower stakes games or be a high-roller, it's all down to what makes you tick.
6. What's a poker face?
This is related to bluffing and means a blank expression on one's face. Showing no emotion at all, even if you know you're about to win big or have a bad hand. This is used to trick your fellow players and get them to lay their hands down.
7. Is it legal to play online poker?
It's legal to play poker in many countries around the world. Though certain states in America have made this unlawful, it's always best to check first before signing up at any new poker site.
8. What does the term donkey mean?
This is the name given for a bad poker player.
9. Can I claim a poker bonus?
Yes! And there are many out there to be claimed. Welcome bonuses for signing up, regular rewards, and handouts – you'll find it all at most new poker sites.
10. Are online poker games rigged?
Always be sure to choose a new poker site that has a credible gaming license. And you can then rest assured that all the games will be tested for fairness and reliability.