Game Developers for New Online Casinos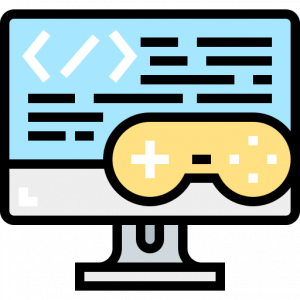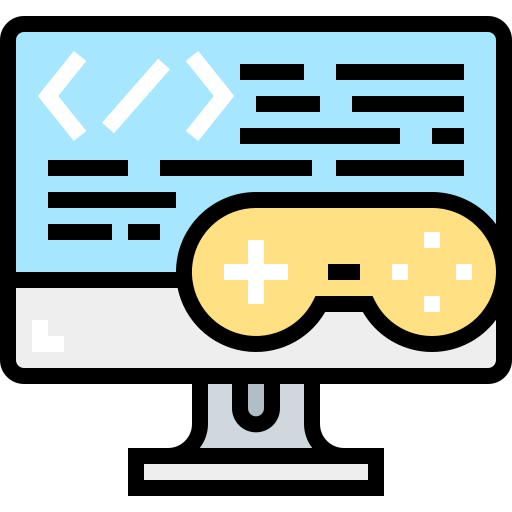 The amazing slot machines have played a crucial part in the success of land-based casinos for decades now. Why? They're accessible, simple, and fun, giving players across the globe a simple gambling thrill. Online slots are now just as vital to new online casinos today as they were but even more now with the new technologies and convenience offered to players.
The accessibility of online slots makes them a great introduction for newcomers looking to join new casinos – they're a key game, boasting broader appeal than more nuanced table games. Select a developer below to see the latest reviews of all the Best New Casinos that offer their games:
The Outsourcing of Games Development
A majority of all online casinos host slot games produced by external developers, rather than their own. Just as Microgaming closed their own casino to focus on development only, others are focused on running their business and caring for customers, leaving the core attraction – the games themselves – to the experts.
As technology evolves, casino game developers can make small and significant changes that alter your entire gaming experience. One of the most widespread changes in recent years is the move into 3D video slots, which feature big, bold characters that seem to pop out of the screen. Games like Gonzo's Quest feature 3D visuals, and they make the game far more immersive and exciting.
Virtual Reality Advantages and Main Issues
Virtual Reality (VR) has been around in one form or another for decades now, it's only recently become affordable enough for consumers to bring into their homes. As a result, new online casinos are steadily creating software compatible with this technology. Here, you get to interact with dealers as if you're truly standing in front of them in a brick-and-mortar casino.
You also get to play some of the biggest, most exciting slot games today using your headset. A slot game like Starburst, which is absolutely stunning to look at on a screen anyway (thanks to its impressive 3D graphics) can be even better in VR mode.
However, the main issue with 3D and virtual reality in casino games today is the lack of really high resolution. Some of the top developers like Cryptologic, Microgaming, Quickspin, Thunderkick, Leander Games, BetSoft, Big Time Gaming working on developing new platforms to exploit and improve VR. Imagine slot games where you don't just watch reels spin on your screen, but get to reach out and touch them, viewing them from multiple angles.
The Role of Gamification
Online casinos have begun using gamification more and more, providing members with bigger, deeper gaming experience. Rewards, competitions, tournaments, leaderboards, and even storylines expand the player's interaction with the online casino, building greater loyalty.
Gamification gives software developers the chance to create an even more exciting, immersive gaming journey – until the casino itself basically becomes a game to play. Slots usually play a core role in gamification, as points and tournaments enable members to compete with each other and establish their own reputation. The big step for gamification has been to introduce features inside the casino games, creating a game in the game.
As the likes of VR, gamification, and 3D video slots allow the leading software developers greater freedom to experiment, will they continue to supply operators with their games, or establish their own? After all, a company like Microgaming or NetEnt could set up its own virtual venue, home to slots and other classic game types, and generate greater revenue.
This would be, of course, far more work for the team, and potentially limit the amount of time they had to dedicate to developing the best games they could. Perhaps these software giants will use new forms of technology to simply make the games they provide more compelling, thus featuring on more casinos.
Today's Leading Developers
The biggest software developers provide casinos with diverse casino games, enabling them to offer players big-budget titles with generous prizes and exciting gameplay; you feel as if you're getting involved in a fast-paced, action-packed experience rather than simply watching reels spin by endlessly.
Software companies continually create a huge variety of slot games, with licensed titles (based on movies, superheroes, TV shows) ever-more popular; this is perfectly understandable, of course – the chance to see Batman, Superman, the Terminator, the Hulk, or other pop-culture icons while you're potentially winning money can help to bring inexperienced gamers on-board.
UK's Most Popular Developer of Casino Games
Some of the oldest online slots-developers are still the industry's biggest today. Let's take a closer look. Microgaming, a giant in the online gaming industry, based on the Isle of Man, began life in 1994 – when many of us had little to no experience of the internet.
Microgaming is regarded as a pioneer of the online industry and largely credited with launching the world's first fully-operational online casino (known as The Gaming Club). However, Microgaming ended this after a few years, preferring to produce games for other casino operators instead of maintaining their own venue.
This freed-up their resources, giving the talented team enough leeway to focus more on high-quality software, with no need to handle the everyday admin tasks integral to running an online casino.
An Innovative Scandinavian Developer
NetEnt, another major force in the online gaming sector, is only a couple of years younger than Microgaming, dating back to 1996. They're based in Stockholm, Sweden, though they have offices across Europe. NetEnt has created a huge range of online slots games which feature on dozens of online casinos, including licensed titles like South Park, Aliens, and more.
They have also developed some well-loved original slots games like Gonzo's Quest and Starburst, both of which feature remarkable visuals and dynamic gameplay.
A Few Others to Watch
Other big software developers include IGT (which started in 1975 and transferred many of its slot machines to websites in a digital format), Playtech, and BetSoft (these latter brands started to create online slots in 1999, when more of us were steadily getting access to the internet in our homes and businesses). P
Playtech is known for its wide range of licensed games, thanks to their arrangements with MGM, NBC Universal, and HBO. Their extensive catalogue includes games based on the famous stage show Monty Python's Spamalot, Gladiator, Pink Panther, The Mummy, as well as plenty of Marvel-based games.
The Marvel heroes and villains have taken over much modern pop-culture, with their smash-hit movies, leading Playtech to develop high-quality titles based on icons like the Avengers, Wolverine, Fantastic Four, Thor, and the Hulk. Their presence is integral in attracting younger people (over the age of 18, of course!) to play online slots.
BetSoft, meanwhile, is well-known for its mobile games, with its ToGo selection of games designed for Android, iOS, and Windows devices, pushing the technology to new levels of quality. IGT has a successful past and a solid reputation. One of their most impressive creations is giving players the chance to adjust the graphics settings on their games, to suit their internet speed and device.
As a result, players get to enjoy a smooth, fluid game without facing the frustration of lag or disconnections. Their slot games also have more wide-ranging limits, with lower minimums and larger maximums per payline.
Types of Casino Games that Developers Create
Online casino game developers build software for a huge number of gaming types, including online slots, live casino games, jackpot slots, scratch cards, sports betting, video poker, arcade games, and e-sports. As you can see, the online gambling industry caters to a huge diversity of tastes and interests; categories cater to players looking for a fast, simple experience, as well as those craving deeper thrills.
Online slots game developers are truly outstanding: the sheer technical skill required to build a fair, exciting, compelling game is far beyond that of we mere players. Their continued innovation and imagination are inspiring – and as technology evolves, these experts will only have a bigger canvas upon which to paint!
Online Slots
There are hundreds upon hundreds of online slots available today. These include traditional 2D slots (those modelled on classic slot machines) and 3D slots. Without a doubt, the latter are the most visually-impressive and exciting of them, featuring animations, realistic visuals, dynamic effects, and more of an arcade feel. The more ambitious an online slot game is, the more skill and technical innovation go into it.
A 3D slot game requires more work and technical flair than 2D alternatives, but the reward is generally greater, as players are more attracted to these over more old-fashioned slot games. Each game also needs a unique theme, whether this is based on a movie, a TV series, a comic-book character, or traditional casino icons (the joker, fruits, etc.). Under this category, you will find the most developers and the highest rate of creativity.
Live Dealer Games
Live casino is part of many casinos now. These enable members to enjoy an authentic casino experience right in their own home or on the move, with professional dealers interacting with them in real-time. With VR now a viable platform, live casino games have the potential to be more immersive and realistic than ever.
Table Games
Table games are usually for committed fans of casinos, as they're a little bit more complicated and daunting than slots. Blackjack, poker, baccarat, craps, and more are classed as table games, and these require more skill from players.
Progressive Jackpot Slots
Those games feature a growing jackpot, which expands as more and more players make wagers. The more players taking part, betting coin after coin, the bigger the prize will be for the lucky winner. Jackpot slots aren't available at every casino, but they're certainly popular. This category is dominated by games developed from NetEnt and Microgaming.
Scratch Cards
Just like real scratch cards, virtual ones are extremely simple: you remove different parts of the card's face to reveal potential prizes. These provide a quick thrill and demand no skill whatsoever – it all hinges on chance. The major software developers (NetEnt, Microgaming, BetSoft etc.) create these for various online casinos, enabling players to try their luck in only a few seconds. They're particularly effective at mobile casinos, ideal for gambling on the go.
Sports Betting
Online bookmakers play a crucial part in today's online gambling industry. Placing bets on the outcome of sports events is old as stone (well, almost), and players can take part now without having to visit a high street bookmaker like they used to. Many online casinos provide this service today, with hundreds upon hundreds of different events available to wager upon.
Sports betting sites will generally integrate sports from across the globe (Europe, the USA, Asia most commonly) and in diverse fields. Football, horse racing, ice hockey, American football, darts, tennis, badminton, and more are all usually covered by online bookmakers.
You can read odds, check players' / teams' past performances, and more. Software developers have to create platforms that can handle processing up-to-the-second changes in sports data and statistics, keeping members informed of absolutely everything that may affect their bet. Browsing any sports betting site online will show just how complex these are, and the technical skill required to keep them operating without lags or errors.
Video Poker
While traditional poker is daunting for newcomers, video poker is less so. For a start, it's far simpler to play, and minimum bets are generally lower (reducing the risk of uncertain bets). Another benefit is that you're playing solo – the prospect of joining other players, no doubt more experienced ones, is enough to put most first-timers off.
Arcade Games
Arcade games at online casinos give players an opportunity to enjoy different games styled more like video games: there are titles based around penalty shootouts, bowling, darts, and more. These provide more diversity and more visual excitement, rather than playing slots or a card-based game ad infinitum. They also give software developers more freedom to experiment and create games different from those they typically make for casinos.
E-sports
Esports has exploded in the past decade. Now, the world's best video gamers can turn their hobby into a hugely-lucrative career, by forming teams with fellow gamers and playing against other teams in front of vast audiences. Major titles like StarCraft II and League of Legends dominate the E-sports field, attracting millions of viewers from across the globe. Software developers create visual environments for people to watch E-sports tournaments, read up on their favourite teams, and learn more about the games themselves in great detail.