Casino Software Developers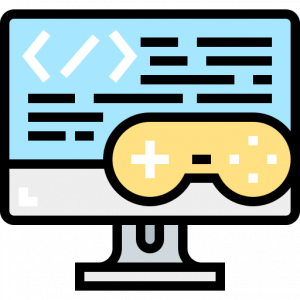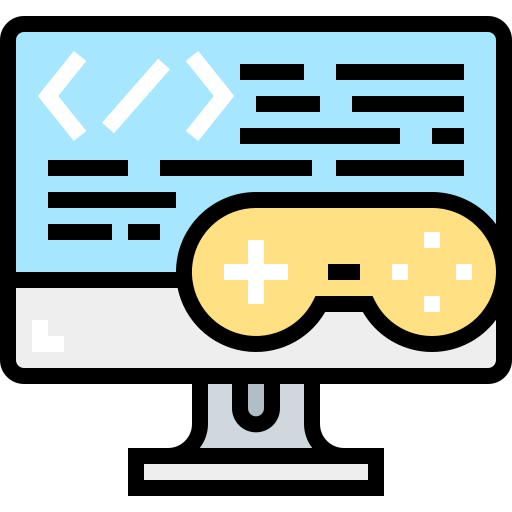 We have made it easier than ever before to make sure the next casino you sign up with has your favourite games.
How? We created a complete overview of every single major game developer and the casinos that host their games.
Casinos are nothing without their games. There is no denying it. Get poor casino gaming software, and the fun is ruined. You should always ensure that the best casino software developers are present.
However, our overview also allows you to find new favourites and try something new. We will give you tips on what games to try from each game developer, including what games have the highest RTPs. This may even lead you to find casinos you otherwise would not have joined, and get completely new and exciting game experiences.
Find the Best Games made in 2022 by Your Favourite Online Casino Software Providers
All you need to do is select any of the casino software providers, and you will instantly see every new online casino where you can play their games. The lists are ranked in reverse-chronological order, meaning that the newest casino is always on top.
Do you have more varied tastes and need to make sure that more online casino software developers are present? In that case, we recommend using our revolutionary casino comparison tool, which will allow you to see up to 3 casinos side by side, allowing more informed choices.
Everything You Need to Know About Online Casino Software Companies
The web spun by casino software providers just gets more and more exciting every year. We used to be impressed when online casinos had 500+ games. Remember that? Today certain casino software companies have more games than this, just on their own. It is incredible, and the online gaming software keeps getting more and more innovative.
Casino games do not look like they used to; or rather: you can find literally everything you want.
There is a massive market for retro slots and retro games in general. You will also find key developers like Merkur, Ainsworth, Novomatic, etc. bringing you the exact same games you fill find on real-life casino floors around the world.
At the same time, top casino software companies like NetEnt and Yggdrasil have brought in incredible graphics and gamification elements, which were then taken even further by innovative smaller companies such as Thunderkick and Evoplay.
Certain online casino software companies have clear niches, and if you love one game you will essentially love all. Others mix things up, and have something for absolutely everyone. On this page we will bring you up to speed on which developers you should keep an eye on and what the top game developers are actually offering you.
How We Help You Discover New Casino Software Developers
Our casino experts have assessed each of the developers above and gone on step further. By scrolling past the initial toplist, giving you the overview of all casinos with their games, we will dive into what their games actually offer.
We will list the highest RTP slots by each developer, and also give you an overview of their most popular games. This will instantly set you up with the recommendations you need to find new favourites.
All casino software companies we cover is also safe, trusted and licenced.
Beware however that not all developers are licensed in every market. If you for instance reside in the UK, there will be many developers licensed for the general EU-market that you will not have access to.
The Most Popular Casino Developers
You may be surprised to hear this, but the most popular casino game developers vary drastically from country to country.
We can however still see that the most popular software provider in Europe is NetEnt. They truly are casino royalty. This is undoubtedly helped by the fact that the character Gonzo, from their super-popular slot Gonzo's Quest, has become the unofficial mascot of the entire industry, while Starburst is the most popular slot whenever bonus spins are given out. NetEnt has managed the incredible feat of staying relevant and at the top of the game year after year.
However, they are not alone at the top. Microgaming, Playtech, Betsoft, Play'n Go, Yggdrasil, Merkur, IGT, Novomatic, and a long list of other key providers, keep giving them a run for their money.
UK's Most Popular Developers of Casino Games
UK players have a particular love of Playtech and Microgaming, especially their more traditional games found at quality slot sites.
It is telling that it was British Army lance corporal Jon Heywood who entered the Guinness World Record for the largest online slot payout in 2015. He won more 13 million pounds. What game did he play? Mega Moolah by Microgaming. This record was later defeated by colossal wins on the very same slot, though the current record rests in Canada.
Popular Game Developers Around the World
It is well known that some players cannot get enough of Blueprint and Merkur, while Scandinavian players just love NetEnt, and other Swedish developers like Elk Studios, Thunderkick, Quickspin, etc. Spaniards on their side like to play more local, i.e. Spanish developers such as R.Franco and MGA (not to be confused with the Maltese Gaming Authority).
Which Software Provider is the Best?
This is a very subjective question. Yggdrasil is the developer that has consistently ranked in the best developer awards over the last few years, but NetEnt is undoubtedly still the most known and most played. Here at NewCasinos.com we also have a soft spot for Thunderkick and Elk Studios. This is because we are always on the lookout for what is new. We love the playful of Thunderkick, and always keep an eye out for young innovative developers. This includes quickly jumping on the bandwagon of Evoplay, who made the first RPG slot, and Playson, with their incredible "Art of the Heist", which is almost more of a board game than a slot.
How HTML5 Made "All Games" Available on Mobile
Essentially all casino developers have made the switch to HTML5, which may or may not tell you something. HTML5 is a way to code games, and websites, that give them the ability to instantly work on any iPhone or Android device. Any mobile device at all actually.
In the past, casino developers made their games in Flash, and it was only when the game turned popular that it may take additional months to develop a mobile casino. Today any new game release is instantly available on mobile.
More Than Developers: The Big Game Suppliers
If a casino carries games from Microgaming, you will not just get casino games developed by Microgaming, but also games from Rabcat, Fortune Factory, Stormcraft, Slingshot, and an almost endless list of smaller games developers.
This is because Microgaming is not just a game developer, but a game provider. New up and coming developers come to them, and Microgaming releases the games to their partners. This means that any casino with Microgaming games instantly has incredible variety, and they are not alone.
Other key suppliers include 1×2 Gaming and SG Digital, and of late even Yggdrasil has placed their hat in the ring. We are extremely happy with this development as it means small game studios have the opportunity to innovate and impress with maximum distribution and access.
Gamification and the Future of Casino Gaming Software
Online casinos have begun using gamification more and more. Rewards, competitions, tournaments, leaderboards, and even storylines expand the player's interaction with the online casino, building greater loyalty. Slots and even Live Casino games play a core role in the casinos' own gamification, as points and tournaments enable players to compete with each other and establish their own reputation.
However, there is also increased gamification in the games themselves. The biggest step is the introduction of more and more innovative features inside the casino games themselves. Of course, bonus games have been around forever, but now we are seeing games that start to look more and more like actual video games.
At the forefront of this, we find exciting games like Gemix and Castle Builder, with different levels, game designs and rewards. Imagine, getting achievements, and unlocking features in a casino game.
Of course, we can track this back even further to classics like Dr Jekyll and Mr Hyde from Betsoft, which is essentially a loop, where you build up the serum bar to become Mr Hyde, and then collect the antidote to return to Dr Jekyll.
However, with games such as Art of the Heist, where you are a thief making your way from room to room in a museum and stealing genuine works of art, nothing can really prepare. You even got your own achievement wall, which slowly gets filled up with more and more famous paintings.  The future has a lot to offer.
Virtual Reality
Virtual Reality (VR) has been around in one form or another for decades now, it's only recently become affordable enough for consumers to bring into their homes. As a result, new online casinos are steadily creating software compatible with this technology. Here, you get to interact with dealers as if you're truly standing in front of them in a brick-and-mortar casino.
You also get to play some of the biggest, most exciting slot games today using your headset. A slot game like Starburst, which is absolutely stunning to look at on a screen anyway (thanks to its impressive 3D graphics) can be even better in VR mode.
However, the main issue with 3D and virtual reality in casino games today is the lack of really high resolution. Some of the top developers like Cryptologic, Microgaming, Quickspin, Thunderkick, Leander Games, BetSoft, and Big Time Gaming working on developing new platforms to exploit and improve VR. Imagine slot games where you don't just watch reels spin on your screen, but get to reach out and touch them, viewing them from multiple angles.
Types of Casino Games that Developers Create
Online casino game developers build software for a huge number of gaming types, including online slots, live casino games, jackpot slots, scratch cards, sports betting, video poker, arcade games, and e-sports.
They need to cater to a huge diversity of tastes and interests. Players are not a monolith, and every niche and interest gets covered.
It doesn't matter if you are looking for fast, simple experiences or if you crave to be thoroughly invested in a game, and stay with it for days, weeks, months and years – always experiencing something slightly different: at least until you get to the final level.
Online slots game developers are truly outstanding: the sheer technical skill required to build a fair, exciting, compelling game is far beyond that of we mere players. Their continued innovation and imagination are inspiring – and as technology evolves, these experts will only have a bigger canvas upon which to paint!
Online Slots
There are thousands upon thousands of online slots available today. These include traditional 2D slots (those modelled on classic slot machines) and 3D slots. Without a doubt, the latter are the most visually-impressive and exciting of them, featuring animations, realistic visuals, dynamic effects, and more of an arcade feel. The more ambitious an online slot game is, the more skill and technical innovation go into it.
A 3D slot game requires more work and technical flair than 2D alternatives, but the reward is generally greater, as players are more attracted to these over more old-fashioned slot games. Each game also needs a unique theme, whether this is based on a movie, a TV series, a comic-book character, or traditional casino icons (the joker, fruits, etc.). Under this category, you will find the most developers and the highest rate of creativity.
Live Dealer Games
Live casino is part of many casinos now. These enable members to enjoy an authentic casino experience right in their own homes or on the move, with professional dealers interacting with them in real-time. With VR now a viable platform, live casino games have the potential to be more immersive and realistic than ever.
Table Games
Table games are usually for committed fans of casinos, as they're a little bit more complicated and daunting than slots. Blackjack, poker, baccarat, craps, and more are classed as table games, and these require more skill from players.
Progressive Jackpot Slots
Those games feature a growing jackpot, which expands as more and more players make wagers. The more players taking part, betting coin after coin, the bigger the prize will be for the lucky winner. Jackpot slots aren't available at every casino, but they're certainly popular. This category is dominated by games developed by NetEnt and Microgaming.
Scratch Cards
Just like real scratch cards, virtual ones are extremely simple: you remove different parts of the card's face to reveal potential prizes. These provide a quick thrill and demand no skill whatsoever – it all hinges on chance. The major software developers (NetEnt, Microgaming, BetSoft etc.) create these for various online casinos, enabling players to try their luck in only a few seconds. They're particularly effective at mobile casinos, ideal for gambling on the go.
Sports Betting
Online bookmakers play a crucial part in today's online gambling industry. Placing bets on the outcome of sports events is old as stone (well, almost), and players can take part now without having to visit a high street bookmaker like they used to. Many online casinos provide this service today, with hundreds upon hundreds of different events available to wager upon.
Sports betting sites will generally integrate sports from across the globe (Europe, the USA, Asia most commonly) and in diverse fields. Football, horse racing, ice hockey, American football, darts, tennis, badminton, and more are all usually covered by online bookmakers.
You can read odds, check players' / teams' past performances, and more. Software developers have to create platforms that can handle processing up-to-the-second changes in sports data and statistics, keeping members informed of absolutely everything that may affect their bet. Browsing any sports betting site online will show just how complex these are, and the technical skill required to keep them operating without lags or errors.
Video Poker
While traditional poker is daunting for newcomers, video poker is less so. For a start, it's far simpler to play, and minimum bets are generally lower (reducing the risk of uncertain bets). Another benefit is that you're playing solo – the prospect of joining other players, no doubt more experienced ones, is enough to put most first-timers off.
Arcade Games
Arcade games at online casinos give players an opportunity to enjoy different games styled more like video games: there are titles based around penalty shootouts, bowling, darts, and more. These provide more diversity and more visual excitement, rather than playing slots or a card-based game ad infinitum. They also give software developers more freedom to experiment and create games different from those they typically make for casinos.
E-sports
Esports has exploded in the past decade. Now, the world's best video gamers can turn their hobby into a hugely-lucrative career, by forming teams with fellow gamers and playing against other teams in front of vast audiences. Major titles like StarCraft II and League of Legends dominate the E-sports field, attracting millions of viewers from across the globe. Software developers create visual environments for people to watch E-sports tournaments, read up on their favourite teams, and learn more about the games themselves in great detail.
Developer FAQs
Do you have any further questions about casino game developers? Take a look at our frequently asked questions listed below. For more specific information, visit our pages for the individual developers (full overview above). If anything is still unclear, contact us, and we will give you a prompt reply.
1. Do Casino Software Developers Make Free Games?
Yes. Essentially every casino game, with the exception of live casino games, can be played for free. All you need to do is select the demo version at your preferred casino.
Note: Certain casinos do not allow you to play for free.
2. Why Are Some Software Developers Better Than Others?
It is worth bearing in mind that the sizes of these companies vary a great deal, some with tens of thousands of employees, others with less than 100. Large developers have resources small companies simply do not have.
However, we would advise you to not mistake popularity for quality. There is an overlap, of course, but many smaller developers have explosive games just waiting to be discovered.
3. Do All Online Casino Software Companies Make Live Casino Games?
No, only a few specific developers create live casino games, most prominently Evolution Gaming.
4. Which Software Developers Make Progressive Jackpot Slots?
The two most notable makers of progressive jackpot slots are Microgaming and NetEnt. The former is behind Mega Moolah, which holds the world record for the highest jackpot ever unpaid out from an online casino. NetEnt held the record before them, with Mega Fortune.
Other developers with noteworthy progressive jackpot slots are Betsoft, Yggdrasil and Red Tiger.
5. Where Can I Play Slots From My Favourite Software Developer?
We have created clear overviews for each key developer, showing you every new casino where you can play their games. Simply scroll back up to our developer overview, select your favourite, and you will immediately find the casinos hosting their games.
6. Are All Casino Software Developers Fair and Safe?
All licenced software developers are safe and subject to the laws and regulations of the countries they are licensed in. Do note that these regulations may vary from country to country.
There is also added safety in the fact that the casinos do not manage the games, the developers do.
In terms of fairness, each game has a clearly displayed RTP, informing you of the exact percentage of wagered funds is returned to the players.
7. How Can I Make Sure That a Software Developer is to be Trusted?
As long as you play at licensed casinos, this will not be an issue. All the developers they work with will be licensed as well.
8. Do Software Developers Need to Be Licensed in the UK?
If you are a UK player signing up for a UK casino, you will only be presented with UK licensed developers. This means that the game selection may be smaller than what is listed in our reviews. While this may be frustrating, it does offer added safety in knowing that every game you play come from a developer that is responsible to the UKGC.
9. Do I Have to Download the Casino Software?
You will almost never be asked to download any casino software, though certain casinos do offer apps for mobiles and tablets. All new games are built on HTML5, meaning they work directly in your browser, regardless of which platform you are using.
10. Do All Casinos Set Up on a White Label Have the Same Games?
It is very common that each and every casino set up on a specific online casino platform have the exact same games. There are exceptions, but these exceptions usually boil down to the white label having different packages. In other words, the casinos with fewer games simply chose a smaller, less extensive package.