New Online Slots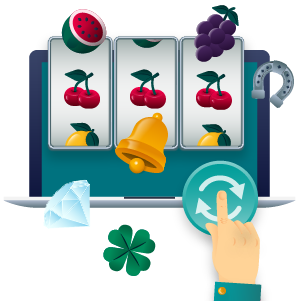 If gambling is a major pastime nowadays, then online slots are the most popular games that you can find in pretty much any online casino in the world, so much so that we can see hundreds of casino slots being developed and released every month.
Keeping up with all releases can be a daunting task, but the NewCasinos team is here to make things easier for you with a definitive list of the most prominent games hitting the online shelves. Take a closer look at the latest releases below and see if one calls out – if it does then we have a complete review on hand to give you the ins and outs.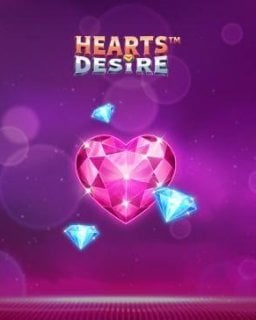 Game Release Date
January 26, 2023
Hearts Desire
Game Release Date
January 26, 2023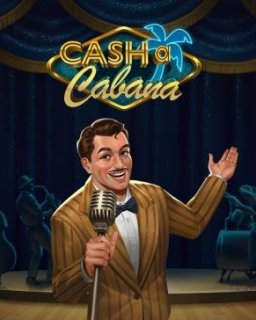 Game Release Date
January 18, 2023
Cash-a-Cabana
Game Release Date
January 18, 2023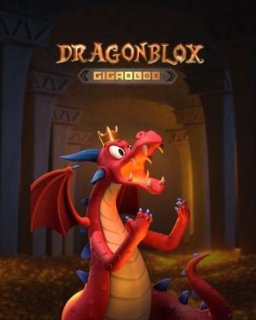 Game Release Date
January 12, 2023
Dragon Blox Gigablox
Game Release Date
January 12, 2023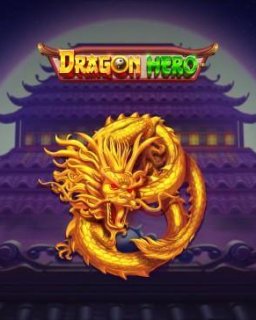 Game Provider
Pragmatic Play
Game Release Date
January 12, 2023
Dragon Hero
Game Release Date
January 12, 2023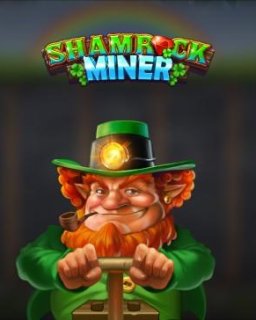 Game Release Date
December 29, 2022
Shamrock Miner
Game Release Date
December 29, 2022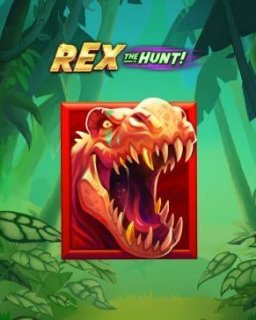 Game Provider
Thunderkick
Game Release Date
December 15, 2022
Rex the Hunt
Game Release Date
December 15, 2022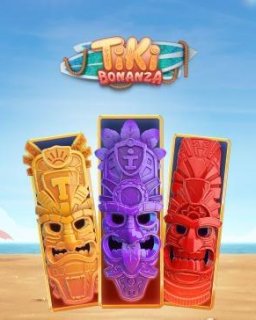 Game Release Date
December 12, 2022
Tiki Bonanza
Game Release Date
December 12, 2022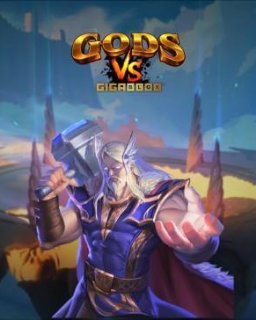 Game Release Date
December 8, 2022
Gods vs Gigablox
Game Release Date
December 8, 2022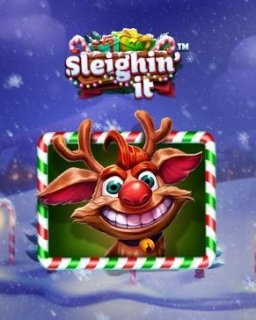 Game Release Date
December 1, 2022
Sleighin' It
Game Release Date
December 1, 2022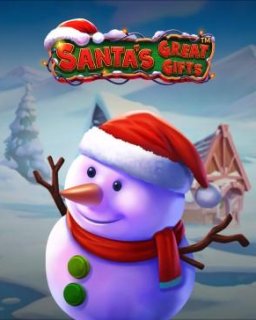 Game Provider
Pragmatic Play
Game Release Date
November 24, 2022
Santa's Great Gifts
Game Release Date
November 24, 2022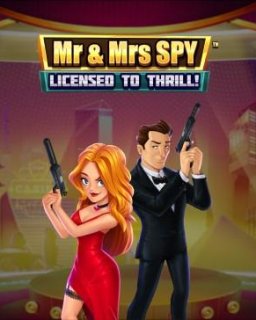 Game Provider
Microgaming
Game Release Date
November 17, 2022
Mr & Mrs Spy™
Game Release Date
November 17, 2022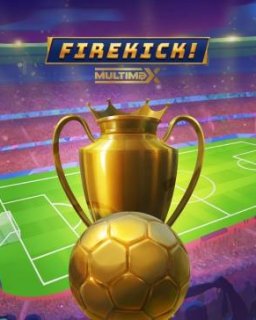 Game Release Date
November 7, 2022
Firekick MultiMax
Game Release Date
November 7, 2022
Top New Online Slot Sites 2023
Coming in all shapes, forms and themes, online slots are the favourite type of games for millions of players looking for excitement and a big win without having to leave their comfort at home.
They may look similar in some aspects, and that is why software developers have to make sure they come with enough features to catch our attention and keep them fresh month after month.
Below we have outlined the best online casinos around if you want to play for real. Each is fully licensed and offers an enticing welcome bonus to help you explore the casino and its games with additional funds.
Last update:
March 22, 2023
Why Should You Play At New Slots Sites?
You may wonder why you should pick any new slots sites, right? There are several reasons to switch to another new online casino, especially if you want to play new online slots for real money.
We can give you a few good reasons straight out of the box, but in general, newer casinos want to offer their best to new players. Take a closer look at some of the main reasons below.
More Promotions
In most of the big game releases, developers and casino operators agree on special promotions valid for that specific game. It can come in batches of spins or even a tournament associated with the game to encourage players to try it.
The more you read about new online slots sites, the more chances you have to come across such promotions, especially if you subscribe to receive newsletters about upcoming promotions.
Greater variety of New Games
Signing up for casinos listed on our website is the best way to make sure you will have enough games to play on a regular basis.
Newer casinos tend to offer a greater variety so they can compete with more established brands, which is amazing for players looking for the latest games.
New experiences
Every new casino you try is a window into a possible fantastic experience. Of course, they all want you to play with them, but the more you know, the better your decisions are.
There is no limit on how many casinos you can try before you decide to become a loyal player. You can try different bonuses on certain games or even play some games on demo mode before you make any deposit.
As human beings, we always have the urge to try something else, that there is just so much more out there to be discovered.
New Slots Sites Bonuses UK
The UK is a thriving market for operators and game developers alike. There is always something new happening, and, of course, many exciting games are being released regularly.
With all that going on, players can expect many casino bonuses, especially when big game developers want to promote their new creations.
No Deposit Slots UK
These are the slots most players crave to find because it requires no upfront deposit or commitment if you want to try a new slot game at an online casino.
Note, however, that not all online casinos are able or willing to offer no deposit slots in the UK due to some restrictions.
If you are keen on finding a casino to try your games without reaching for your wallet, you can take a look at our other listings and find every single no deposit slot bonus, with the latest new casinos always listed on top.
It is also essential to know the casino lingo. Welcome bonuses almost always require a deposit.
Free Spins
Free spins are not always as free as some may think. So much so that if you are residing in the UK, a casino cannot advertise any bonus spins that are not completely free as "free spins".
But if they do say it's free, then you will not be expected to make a single deposit to get your spins unless clearly stated otherwise.
So when you see a free spins no deposit offer or something like this advertised, this is a simple registration bonus – which you will get just for signing up and creating an account – but often comes with high wagering requirements or capped winnings.
No Wagering Requirements
One might think that only the best new online slots come with no wagering requirements, but actually, many brand new slots sites are recurring to this type of bonus to attract players.
Although somewhat still rare, playing new online slots with the possibility to simply cash out whatever you win is a reality, and players should always be on the lookout for this kind of offer.
If you want to play slots with no wagering requirements, take a look at our overview of all no wagering casinos, and we are quite sure you will find an online casino that suits your style.
New Online Slot Game Types You Should Know
Almost every casino splits them into at least 3 main categories that you will likely encounter:
Classic Slots
Video Slots
Jackpot Slots
Some online casinos also add 3D Slots, Vegas Slots and even mobile slots to their game categories list.
If you're not too sure about what kinds of new online casino games you will find in these categories, do not worry! We will take you through each of them and explain exactly what sets them apart.
Classic Slots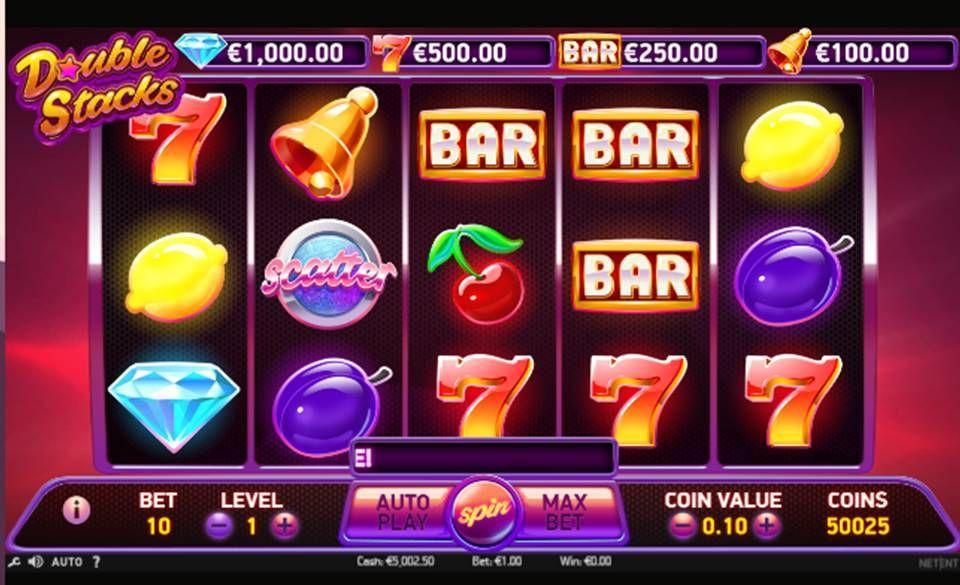 When it comes to classic slots, pretty much two types spring to mind. The first is Fruit Machines, and some casinos just straight out label them as such; the second is One-Armed Bandits.
One-Armed Bandits, or the so-called classic slots, have 3 reels and 3 rows, and if they have any special features, they are pretty simple.
These games are often inspired or directly adapted from physical old-school slot machines because of the nostalgic feel they evoke.
Fruit Machines are a little harder to define, and they are often just thrown in under the category of Video Slots, especially at casinos that are not in the UK.
Video Slots
Video Slots are also often just called slots; this category is so massive that it is essentially where anything that does not fit into the classic category ends up.
Still, most video slots are fairly similar and enjoy 5 reels and 3 rows. This is, however, just a template for people to play around with.
You can find new slots online with 4 reels, 5, 6 and even more reels; you won't believe the varied setups they have been experimenting with these days, especially on mobile versions, where the graphics really come to life.
Progressive Jackpot Slots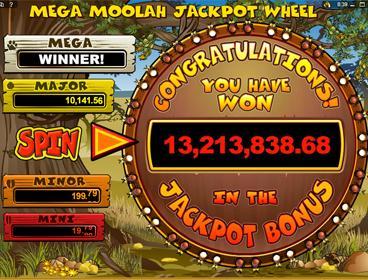 Jackpot Slots do not have a unique look and can be Classic Slots or Video Slots as well. What sets them apart is one thing, and only one thing: You can win jackpots, and sometimes, more than one.
Basically, a progressive jackpot has no fixed prize but instead grows exponentially with every single bet made.
A small amount goes into the jackpot, and it continues to build all the way up until one lucky winner collects what could be millions.
This usually comes in the form of Mega, Major, and Mini jackpots.
Pooled or Network Jackpots
Pooled Jackpots or network jackpots are the biggest jackpots you can find, or at least have the potential to be. This is because they are pooled across more than one casino – and usually, every single casino that has the game.
They are always progressive, and this allows absolutely phenomenal growth as you can have millions of players across hundreds of casinos building up the exact same jackpot.
3D Slots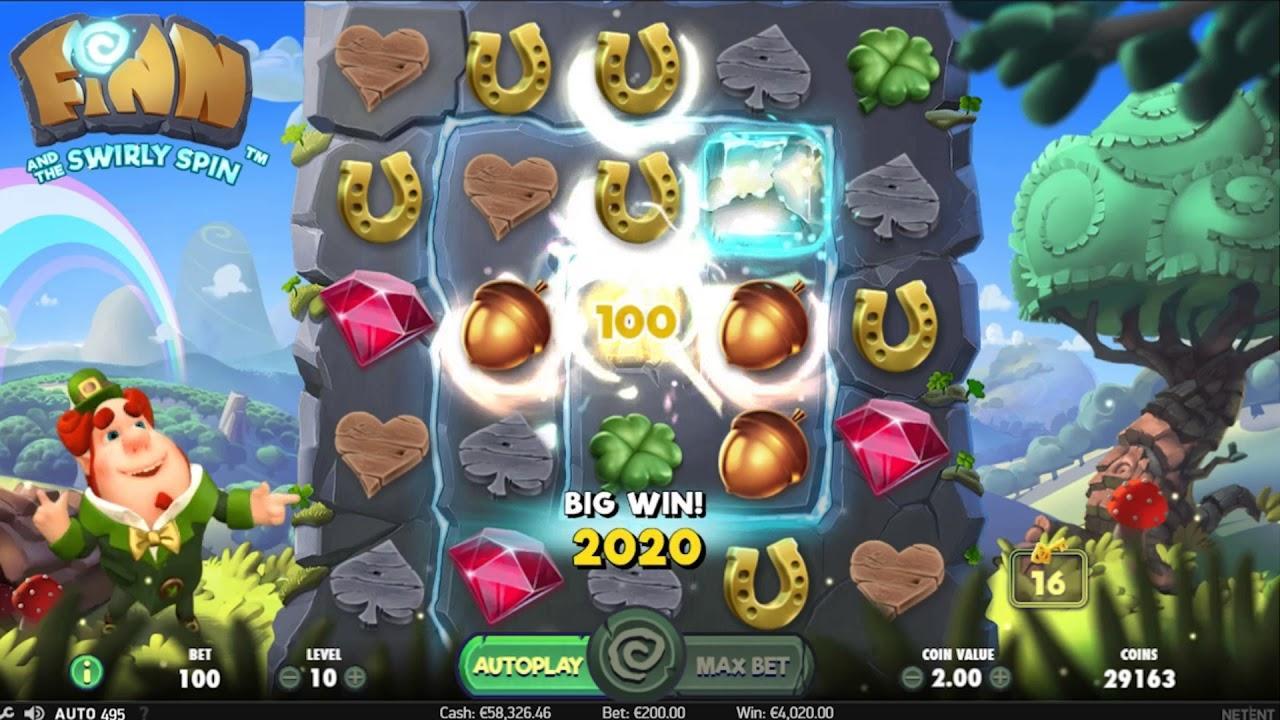 When casinos call slots "3D", it is not because they use 3D technology as you have seen at your local cinema with red and blue glasses.
What it means is that the game uses complex perspectives and novel technologies to give the impression of a more alive world within the reels.
The bonus features are often more animated and can change perspective, and the sound effects add an extra layer of depth to the whole experience.
Many casinos use this category specifically to advertise Betsoft and some NetEnt games, such as Gonzo's Quest. In short, these graphics are some of the most attractive new slots to keep an eye out for.
Vegas Slots
Vegas Slots refer to games you can literally play in brick-and-mortar casinos, but that can also be found in online casinos.
There will often be a solid overlap with Fruit Machines, but they are not quite the same since Vegas Slots often come with a long range of special features and bonus games.
Mobile Slots
Mobile slots started to flourish not long ago, with game developers dedicating entire teams to optimise and develop mobile-first versions of their games.
Simply put, mobile slots are better played on the go and have different (and fewer) hardware requirements than a desktop version would. This means you need a much lower amount of data needed to keep you connected and, of course, battery.
Additionally, these days create their products with mobile casino players in mind as that is how the majority play.
Slots with Bonus Rounds
Almost all online slots out there come with some sort of bonus round, be it with a round of free spins, expanding symbols that take over the reels after being triggered or many others.
Commonly, you can expect some free spins during the bonus round, and if you play a 3D slot, it will certainly activate a nice animation to go along with your rewards.
Once you start going through our game reviews, you will notice that we highlight if a game comes with bonus rounds, so you know what to expect if you play it.
Slot Symbols and Special Features Explained
Everyone knows the basics of online slots. You click a button or pull a lever, and the reels start spinning.
Excitement, anticipation, and hope build up as the reels slow to a stop. If the symbols match, you win. Easy right?
Well, not quite. We'll take you under the hood and show you everything you need to know about slots and their bits and pieces.
Slot Machine Symbols
At this point, you already know that you need to match symbols to win, and usually on the same payline – we'll get back to paylines shortly.
All new slot games are free to design and value their symbols exactly how they like, but there are a few ones that are quite common in almost every game.
General Symbols
These are symbols without "special functions". Essentially, they help you win without adding any bells and whistles to the game. These are present in all online slots, of course, with visual variations.
In some games, the basic symbols are all there is, and you don't need anything else if you're just interested in playing and winning.
Wild Symbols
Wild Symbols are what some refer to as jokers, and they can make the game just so much more exciting.
Just as if you were playing cards, a Wild Symbol can simply replace any other symbol on your reels and can even multiply different symbols at the very same time.
Yes, you heard that right. They make impossible combinations possible. Wild Symbols can indeed be more than one symbol at the same time and complete as many winning combos as logically/functionally possible for a given game.
Scatter Symbol
Scatter Symbols break all the conventional rules by throwing paylines into the bin. You do not have to line them up in a row to win; they just need to be on the reels to work.
Scatters often award you on just 2 symbol combos. This means you can have a symbol on, say, the first reel and the last reel and still win.
Free Spins Symbols
Chasing the Free Spins Rounds is one of the most common strategies for slot players, and it is, of course, the Free Spins Symbols in some games that will get you there.
Sometimes the amount of spins is set, but this is almost never the case. The most common rule is: the more Free Spins symbols you line up, the more Free Spins Rounds you win.
Jackpot Symbols
Jackpot Symbols can either award the Jackpot immediately or kick off a very specific bonus game, such as the Wheel of Fortune, where the jackpot can be won when a certain combination appears on the reels. This is only available in some games.
Colossal Symbols
Some symbols are bigger than others, and yes, quite a few slots just go crazy. Throwing in colossal symbols is another way of really breaking with the standard slot experience and giving players something new.
There are really no rules or guidelines here. We have seen symbols so big that they sometimes win on their own, taking entire reels.
Slot Machine Features
With so many new online slots popping up all the time, game developers are always busy creating novel ways to make their games stand out.
Cascading/Tumbling Reels
All the symbols that make winning combos disappear below the screen, and the symbols above them fall down to replace them, creating a cascade or avalanche of symbols and thus generating new combinations.
Often more symbols fall down from the top of the screen, meaning the game can go on forever. Other times, you will be aiming to empty a specific row or reel to open up a bonus game or another great reward.
Multipliers
When a multiplier is activated, you win more, and some multiplies get absolutely bonkers. We're not just talking of just doubling or tripling your win. Many multipliers let you win 10 times your initial bet.
Other features
Special features can define gaming experiences, making slots appear daring and unique. They can also be a bit more low-key and provide extra wins/fun instead of being revolutionary.
Some special features are integrated into every spin; others are a bit crazy, with utterly random surprises coming out of nowhere. One major addition to the industry in recent years has been Megaways slots – these see the paylines grow massively, offering more ways to land prizes.
Nudge Function
You are allowed to literally grab a wheel and nudge it one way or another, which may suddenly change a loss to a win.
Sync Function
If symbols match up during the spin, they sync and remain synced. More symbols can join in, increasing your chances for big wins.
Random Wilds
One or more wild symbols are "randomly" thrown onto the slot regardless of what symbols come down the reels.
Re-spin
Usually triggered by specific intents, re-spins give you at least one more chance to win. Sometimes it is a complete free re-spin; other times, it only spins specific reels.
What are Slot Reels?
Let's start by picking apart the pieces so obvious, so apparent, that their importance is entirely forgotten.
You might not instantly believe us, but how many reels and rows a game has will drastically change everything about it.
As we already explained earlier: classic slots have 3 reels and 3 rows, and video slots usually have 5 reels and 3 rows. Reels are so important they even define genres.
This is because reels and rows decide exactly how many symbols will be available. Are we dealing with 9, 15 or massive slots with far more symbols and cluster wins?
Essentially, reels and rows will decide how many symbols you need to win or at least have a massive impact on what ratios make sense. Getting 3 in a row on a one-armed bandit may be massive, 3 in a row on a video slot may lose you money.
This is also where the slots can get extremely clever and create unique designs. Reels have gone from being standardised to being a central part of gameplay and designs.
They even present rules to be defied. Just see Fruit Warp, for instance. Equally impressive, they have developed into key features. More on that a little later.
What Are Slot Paylines?
We don't wish to get existential here, but have you ever been in a situation where you were certain you had won but, well, hadn't? That is the one moment when you really do give a glance at the paylines and realise, "oh crap!"
Paylines decide exactly what combinations are valid. The basic ones are easy, of course. You got the 3 or more rows; those are usually the first 3.
Then you have the diagonal lines. Also very straightforward.
243 Ways to Win (and other variants)
Some slot games decided that paylines are just a bother. What 243 Ways to Win does is to say: Ok, as long as the symbols are on adjacent wheels, it counts.
The name comes from the fact that this is actually the number of ways to win on a standard 5-reel, 3-row video slot. There are games with different setups that use the same method.
What are Slot Themes?
Slot themes are what make us play a game based on a movie or travel to ancient Egypt on the reels of a new game release.
Slot themes let our imagination run free and make us wonder how would a slot based on my favourite band, movie, or even historical moment be, right?
From Egyptians to Vikings, to Leprachauns and dragons and 80s pop bands to classic fruity slots, the variety of themes is mind-blowing.
We won't make this exhaustive, but there are a few popular slot themes you will definitely come across; these are:
Ancient Egypt slots
Viking/Norse Mythology slots
Oriental slots
Movie/Music slots
Adventure/Fantastic slots
Classic slots
How to Win Playing New Online Slots?
We are incredibly lucky with online slots. It is so simple to immediately sketch out a solid strategy. All the information we need, from RTP to volatility, is right there. You can instantly compare countless slots, pick your favourite, and go for the big wins.
Below we will outline the key things you need to factor in, and we'll have to start with actually understanding the slots in their most basic sense.
Understand the Paytable
This may seem obvious, but you need to understand how a slot functions before you start betting with real money. This is by no means a heavy task. Just open up the paytable for the full overview.
You don't have to look too hard; it is usually symbolised by an "i" for information. This is where you find the low-down on each feature, see each pay line, and can see the value of each symbol.
Information about the RTP and Volatility may, however, be on the longer terms and conditions page. Annoying, we know.
Assess the RTP
The RTP is possibly the most important fact about any slot. Regardless of your strategy. It stands for "Return to Player" and calculates the exact percentage it pays out.
Simplified: When you see an RTP of 96%, it means that 96% of every bet made goes back out to the players, while 4% goes to the casino. The 4% are, in other words, the house edge.
The higher the RTP, the more the slot pays out. Chasing high RTP slots is, therefore, a core strategy in and of itself.
The only thing it is important to understand is that high RTP slots do not necessarily mean high payouts. It may rather mean that you win often, but small sums that don't really add up to much. This is where volatility comes in.
Spotting High, Medium and Low Volatility Slots
The make-it-or-break-it for any slot-based strategy will be volatility. This is the much less talked about and equally important sister of RTP. Instead of telling people how much money is paid out overall, it tells you how risky a slot is.
We are actually looking at how often and how big players win.
Low Volatility: is when you win more often, but mostly small amounts
Medium Volatility: is when you frequently win moderate amounts
High Volatility: is when you rarely win, but the wins are bigger
Assess How RTP and Volatility Affect Each Other
There is an easy and consistent pattern you need to be aware of when selecting a slot:
High RTP – High Volatility: Most money goes back to the players, you win rarely, but when you win, you win big.
High RTP – Low Volatility: Most money goes back to the players; you often win but in lower amounts.
Low RTP – High Volatility: Less money goes back to the players; you win less but in larger amounts.
Low RTP – Low Volatility: Less money goes back to the players; you win quite often but in smaller amounts.
Regardless of strategy, slots with both low RTP and low volatility should be avoided. High RTP is always a benefit. While we usually do not recommend slots with low RTP and high volatility, this is acceptable for jackpot slots, where the max wins may make you a millionaire.
Select Slots That Fit Your Goal
This is actually the easiest part of the puzzle. If you are aiming for big wins, you need to accept higher risks: That means choosing high volatility slots.
If you are going for smaller, steady wins, you can try high RTP, and low volatility slots. Do note, though, that you can increase the risk even here.
Use Promotions and Bonuses For All They Are Worth
Regardless of what strategy you are using, collecting bonuses will help you. Even if you are not aiming to beat the wagering requirement, you should also always prioritise wager-free spins, as they put money into your wallet immediately. Make sure to:
Sign up for all newsletters
Look in After Big Game Launches
Keep an Eye on Promotion Pages
Save our site on your bookmarks (alt+D)
Best New Slot Games: The Most Popular Slots Available?
While there are many new slot games on the market, there are classics that will always remain on top.
Even with the new version already available for players, the classic Starburst slot is still an all-time favourite among millions of players and is still part of many online casinos' welcome bonus offers.
Book of the Dead is another classic that we have seen evolve during the year, with more titles added to the franchise catalogue, with some of the latest adding Cat Wilde to the story.
Another famous game that became the unofficial ambassador of the iGaming industry is the NetEnt hit Gonzo's Quest, which follows a Spanish conquistador in a beautifully crafted game with 3D graphics and novel mechanics. The title also has fantastic stake limits, making it open to players of all budgets.
When we think about jackpot games, probably the first name that springs to mind is Mega Moolah and its variations. This game franchise is responsible for making several millionaires over the years, getting even into the Guinness World Records.
How to Find the Best New Online Slot Games
This is very personal and depends entirely on your playstyle and interest. You can take a look at our overview of RTP and volatility, which will explain the base mechanics of risk and rewards.
The standard recommendation for the best RTP slot is the famous Bloodsuckers or Book of 99, with an RTP of 98% and 99%, respectively.
But don't get too attached to titles because the point here is there is more than a beautiful artwork to consider before committing to any given online slot game.
Check the latest releases on our site as we give you detailed information about new online slots and casinos alike. We then taking a deep dive into the terms and conditions so that you can be sure that the bonus is truly what you are looking for and that you have a realistic prospect of withdrawing cash at the end of it.
References
An Economic and Social History of Gambling in Britain and the USA by Roger Munting (1996)
The Oxford Handbook of the Economics of Gambling by Leighton Vaughan Williams, Donald S. Siegel (2013)
An Introduction to Probability and Inductive Logic by Ian Hacking (2001)
Online Slots FAQs
1.

How Many Slots Does a New Casino Usually Have?

Almost all new online slots sites have at least some 500 casino games, of which the majority are slots. It is fairly common to have more than 1,000 slots.
2.

What is Considered a High and medium RTP?

Usually, any slot with an RTP over 97% is considered to be a high RTP slot. A medium RTP is expected to be between 96% and 96.9%.
3.

What is considered to be a Low RTP?

If an RTP is below 96%, which is mostly the case for older slots, this is quite low and should be avoided if the slot game is not one of your favourites.
4.

Why are Some Slots Not Counted Toward the Wagering Requirement?

This is because certain slots have RTPs that are considered to be too risky or have wins that are considered to be too high. Generally, only high RTP slots are excluded, though some casinos can extend down to the higher decimals after 96% as well.
5.

Can Casinos Rig Slot Games?

Licenced casinos cannot rig slot games, as they are all operated by the slot developers themselves, and the online casinos only host them. The only time you have to worry about this is if you play at an unlicensed casino.