A Guide to Online Slots and Jackpot Games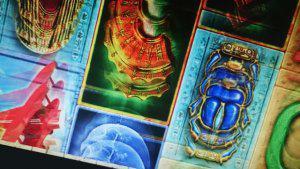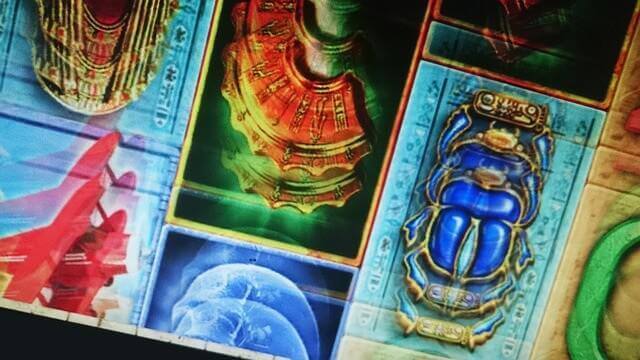 – The History of Online Slot Games
– Why are Online Slots so Popular?
– Different Types of Online Slots
– Which are the Biggest Online Slot Developers?
– How are Online Slot Made?
– How Do Online Slot Games Work?
– Online Slot Game Strategies
– Biggest Winners of Online Slot Prizes
Online slots play a huge part in the world of new casinos online. It's no surprise, either, given how accessible and straightforward they are. Just as you'll find electronic slot machines at countless brick-and-mortar casinos across the globe (especially on the sprawling floors of Las Vegas, Atlantic City, Monte Carlo, and the rest), they're just as common at virtual venues too. Visit any new online casino and you're sure to find even a small selection of slot games, often with some big prizes up for grabs.
A massive variety of titles are available, including games with original concepts (sometimes based on classic slot machines), as well as others based on iconic movies and television series. The production values tend to be remarkable, powering visuals and performance you'd expect to see in a high-end video game rather than an online slot. Still, despite their easy-to-play design, online slots can be just as daunting as any other casino game for first-timers. In this guide, we'll take an in-depth look at the history of online slots (and their precursors, the original slot machine), the different types available, how they're made, and a few helpful strategies to get you started too.
22 best new casinos where you can play Slots
The History of Online Slot Games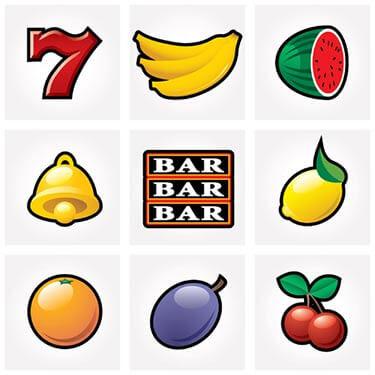 Before we can look at today's online slot games, we need to go back and explore the evolution of the original machines – right from the very first. This innovative design surfaced in 1885, when Charles Fey built the world's first slot game in San Francisco, California. He was experienced with mechanics, which enabled him to construct an internal system based on levers and reels. This game was called the Liberty Bell, and included three spinning reels decorated with playing cards (the name came from an image of a cracked Liberty Bell placed on every reel). You needed to pull on the lever fixed to the machine's side in order to trigger the game's mechanisms. This simple interaction started the reels' motion: as we all know, these would continue to spin and spin, eventually coming to a stop – and, hopefully, creating a winning combination.
Three Liberty Bells in a row would earn a modest jackpot of 50 cents, but despite having such a low payout (by today's standards, at least) the Liberty Bell game was a huge hit. However the success wouldn't come across all of America, as a number of states banned slot machines as of 1902. Still, Charley Fey and his competitors did the smartest thing they could to circumvent their creations being outlawed: they replaced the images of playing cards with pictures of candy and fruit instead, establishing a somewhat more innocuous visual-scheme. A winning combination would earn the player a piece of candy, bubble gum, or something else (aside from money). This helped to continue the growth of the slot machine, and allowed players to enjoy the excitement of the spinning reels and the element of chance yet without the prospect of winning money. The term 'fruit machine' grew out of this time, and is still used widely today.
Slot machines were entirely mechanical for a long period, but electromechanical models started to hit the scene in the 1960s. These ran on electricity, but the lever-operation remained – for the time being. In 1976, the first video slot machine was developed by Fortune Company (based in Las Vegas, and later acquired by IGT, a well-known company in the world of gaming). This was a huge hit in Las Vegas, and helped to kick-start the popularity of video slots. By 1996, the video slot was changing even further, with a screen dedicated to bonus rounds appearing on a game called 'Reel 'Em'. When the bonus round was triggered, it opened up on a different screen displayed over the main one, offering extra payouts (and breaking up the game's flow slightly, to keep things fresh).
Their evolution continued in the 1980s, with the arrival of the first electric machines. These ran on microprocessors, accommodating large bets and (as a result) bigger prizes. This helped them get more and more popular, as the incentive to play went beyond simple fun and held the possibility of achieving a big win. Random Number Generators (RNGs) were another major change in the slot machine's growth. This enabled the lever-mechanism to be removed from the device, as they could now be operated with the touch of a button instead. The RNG transformed the way in which slot machines could be made and played, and is a key part of how online slot games operate, recreating the chance-based play of the traditional one-armed bandit.
Of course, as the Internet continued to become more mainstream and accessible in the home, online gambling was inevitable. Microgaming Software Systems Ltd, one of today's most well-known, well-respected software developers for online gaming, claim to have launched the first virtual casino in 1994. Others soon joined the movement, seeing the potential for growth. The first run of online casinos, launched in the mid-90s, featured only blackjack, roulette, and other staples, but slots soon made it onto the roster too. Given how big online slots are now, it's surprising that they weren't the first games added to online casinos – but the software was nowhere near as high-quality as it is now. The earliest online slot games looked and played much like the classic ones found at brick-and-mortar casinos, with familiar themes and gameplay. You'd find fruits, bells, numbers, and other traditional symbols on reels, with three reels. This has changed entirely now, with games running across more varied lines and featuring diverse symbols.

Why are Online Slots so Popular?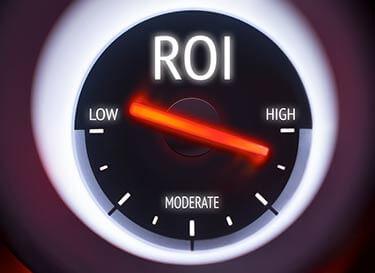 The high excitement in combination with a considerably higher ROI among the newer online slots compared to land based casinos makes it a winner. Many games from NetEnt gives over 97% ROI, and if finding a suitable strategy – returns can be even higher.
Today, there are hundreds upon hundreds of slots available, catering to all tastes. Love the traditional look of slot machines, with fruits, jesters, and numbers on the reels? Prefer something more dynamic, with full 3D visuals and bonus rounds? It's all out there for you. This diversity is just one reason why online slot games are so popular, but what others are there?
The convenience of online slot games can't be underestimated. Anyone looking for a quick, exciting betting experience can play a few spins of any slot game within just a few minutes. You can potentially win big prizes in a short time, but if not, you've still enjoyed a straightforward thrill. You can play online slots at your leisure today too. Thanks to the advances in mobile technology, you can enjoy your favourite games at any time, any place just by taking out your smartphone or tablet. You no longer need to sit at your computer, which is a significant benefit to the industry. Online slot games' fast pace and simplicity makes them ideal for playing on the move too: at the touch of a button, you can start the reels spinning and watch fun animations until your symbols come up. There's no skill or prior experienced required either – even complete novices can just dive into online slots without fear of being confused or intimidated (as you might be at a land-based casino, surrounded by more seasoned gamers).
This accessibility is helped by the presence of licensed games. If you're looking to play some games to try your luck, seeing the likes of Game of Thrones, Spider-Man, Terminator 2, Pirates of the Caribbean, Superman, Batman, Jurassic World, and similar pop-culture favourites can help you ease into online gaming in a fun, exciting way.
The sheer amount of slot games available across dozens of new online casinos keeps your experience fresh, too. You can go from one to another, exploring varying paylines and operators, experimenting with different options to find those you like best.
Another reason online slots are so popular? Many online casinos offer the chance to play for free before you commit real money as your stake. This makes it incredibly easy to find a game you like, as you can try as many as you want without having to worry about losing money, while you can walk away from those slots that don't grab you without having to sacrifice any of your stake. On top of all this, bonuses and loyalty schemes are integral to online slot games. Major online casinos offer welcome bonuses for first-time players, providing generous price-matches on first deposits, giving you double your money, so you can spend more time exploring the site and its games without having to spend more of your own money. Other welcome bonuses might give you a number of free spins to spend on a specific slot game, while long-time members can benefit from other offers, such as cashback on certain days of the week. These can all help to make your money go further and potentially boost your chances of winning.

Different Types of Online Slots
As you play online slot games, you'll notice there are different types available, offering slight variations on the core gameplay. What are these? How do they differ from the standard game?
3 Reels –
They are modelled on the traditional slot machine, and are the simplest type available. These are the easiest to understand, and might be the best option if you're a complete newcomer. You'll face a virtual machine with three columns and three rows; each of the latter features a symbol. The middle row on the reels is referred to as the payline, and your aim is to match symbols on this to win a prize. Your winnings will vary based on the combination of symbols you achieve, as per the slot game's paytable. It's that simple, and there are plenty of 3-reel titles out there.
5 Reels –
Slot games with five reels are slightly more complex than their three-reel counterparts. These feature varying numbers of paylines (up to 100), as well as more winning combinations. You'll have a greater chance of claiming a win on 5-reel games, and because of the extra reels & paylines, paytables tend to be more comprehensive.
5-reel slot games introduce additional elements, like scatter and wild symbols. Though you may find these on 3-reel slot games too, they're more common in those with five. The wild symbol substitutes any other symbol (except for the scatter or other bonus ones), helping to complete a winning payline without having all of the matching symbols required. Scatter symbols play a key role in unlocking bonus features (such as extra rounds) in slot games, provided you get the right number during a spin. Scatter and wild symbols have the power to transform the direction of a game, and give you a better chance of winning prizes.
Progressive Jackpot Slots –
The games have the potential to be more lucrative than standard slot games. In the latter, you'll be playing to win a set jackpot exclusive to that title, but in jackpot games, your potential prize comes from a pool built from players' money. Every time you or another player makes a bet, the pool gets a little bit bigger, meaning the more people take part, the greater your result could be. Once the jackpot is paid out, the pool will restart and a new progressive game begins. These are dependent on the number of people playing in order to build generous prizes, and it's vital to remember that your luck can vary. There are different types of progressive jackpot slots: standalone; in-house; network; and multiple.
Standalone Jackpot Slots –
They revolve around a single game which isn't linked to other slot games at all, and their jackpot is calculated via the percentages of bets placed by all of the game's players. The prize pool grows and grows with every single wager that's made, and it resets once the money has been paid out.
In-House Jackpots –
They are progressive slots which are linked together in a single online casino or group of websites, all owned by the same casino operator. You can typically expect bigger payouts with in-house progressive jackpots, due to the additional games and players contributing to the prize pool.
A Network Jackpot Slot Games –
Covers a whole network of linked online casinos, all of which utilise the same platform. These make for the largest progressive jackpot prizes, due to having thousands upon thousands of wagers being made over a number of online casinos.
Multiple Jackpot Slots –
They enable players the chance to scoop one of three progressive jackpot prizes. As you get more and more experienced playing online slots, it's definitely worth your while to explore the different types available. You will become more familiar with the pace and payouts, which makes moving on to slightly more complex games (with wilds and scatters) easier.

Which are the Biggest Online Slot Developers?
There are numerous developers behind popular online slot games. One of the biggest, most successful software brands is Net Entertainment ("NetEnt"). This Swedish company is known for its high-quality games, many of which are based on licensed properties (such as movies and television series). Many online casinos offering slot games feature titles by NetEnt, and since they launched in 1996, they've continued to grow and grow. NetEnt is the team behind such beloved online slots as Mega Fortune, Gonzo's Quest, and Starburst.
Another key player in the online slots game is Microgaming (mentioned earlier), an Isle of Man company specializing in a wide range of areas, including video poker and blackjack. They produce games which can be downloaded to computers or played in-browser using Flash software. They produce progressive jackpot games too (which have paid more than £450m to lucky players down the years), Microgaming has created more than 900 games, including their Mega Moolah slot, one of the most popular slots available online.
Play'N GO is a development firm of Swedish origin, started by a group of computer-enthusiasts back in 2004. Since then, their company has continued to grow and grow, with a Mobile Product of the Year award from the International Gaming Awards (IGA) and a strong roster of games to their name. This 2015 award win is testament to Play'N GO's innovative mobile-focused development; the brand was one of the first to really focus on mobile-based games before this platform exploded. Many of their games can be played in HTML5 or Flash for in-browser convenience.
These are just three of the biggest companies behind online slots, but other high-profile, prolific firms include BetSoft, Evolution Gaming, NextGen Gaming, and several others. You'll tend to see slots created by these brands at dozens of online casinos, including the most popular sites.

How are Online Slot Made?
Online slot games might seem simple, but as with even the most basic video games, they're anything but underneath.
An online slot typically takes around a year to finish, from the first concepts being drafted to its release across multiple casinos. Teams working on any one game are usually somewhat large, involving approximately 10 or 12 people; a game designer, developer, mathematician, project manager, tester, and others will all play their part, ensuring the game looks great, performs smoothly, and offers a fair betting experience.
Every slot game may look unique, but you may spot the occasional similarity – and this is because developers tend to employ pre-constructed frameworks and mechanics to shorten the game-construction process. This can trim valuable time from the early stages of game-production, and allow the team to focus on other areas in closer detail. Coming up with a concept for a game takes time and hard work, even if it's a pre-existing property like Game of Thrones or Spider-Man. Marketing specialists, project directors, and others will come together to establish how effective a specific idea will be as a slot game. This takes some number-crunching, as meetings involve studying demographics and statistics to identify the strongest choices to make the game as marketable as possible. Only once this is all completed does the project reach the creative team proper. An early part of the process for them is to check out other games based around similar themes or visuals, and then use these as a springboard for their own ideas. By viewing the competition, the creative specialists can make their game distinctive enough to offer players something different.
When the final theme and concept is locked down, the creative team explore potential moods for the game – will it be fun, colourful, and light-hearted? Will it have an air of mystery and suspense? If it's based on a famous movie or TV series, how will it evoke the same emotions and replicate the original product's atmosphere? Every aspect of the game is considered in great detail, including those minor and major touches that make all the difference. Elements like shadows, fonts, background colours, and sounds can affect the player's mood and experience more than might at first seem likely. All of these are thought through and established early.
If a licensed property is the game's inspiration, then the creative team will need to immerse themselves in the movie or TV series throughout the design stage, to ensure the finished slot reflects the original source material. This typically demands research, which may be as simple as watching key scenes from a film again and again, figuring out how to translate comic-book characters from the page to the screen, and more. It's vital to bear in mind just how powerful budget and time-frames are in developing slot games. Those titles based on high-profile properties may well have more funding than, say, an entirely fresh concept, but developers will still be likely to have tight limitations within which to work. The owners of said property tend to have exacting standards, and want to make sure any slot games based on their work will be of a high quality (at least in its presentation and authenticity).
While creating online slot based on original concepts might seem liberating when compared with making those adapted from licensed properties, developers still have to make sure they deliver a high-quality title that stands out from similar releases. Designers will have to create new characters from scratch, new environments, and new music will likely have to be created. With licensed properties, these aspects are pre-existing. Many designers will prefer the challenge of drafting new characters and backgrounds, though, as they'll get to explore their own creativity in ways they can't when the core designs have already been finished.
An integral part of designing an online slot game is deciding on its variance. This will be low-risk, medium-risk, or high-risk, and the option will affect how players engage with it. Low-risk online slot games are crafted to satisfy a broader range of players looking to enjoy a long, engaging game, with lower-value jackpots up for grabs. A bigger variety of winning combinations are included to keep players hooked, and to come back again and again. For online slot games of medium-risk variance, both low and high jackpots are included, as are bonus features. Players have the capacity to win more on medium-risk slot games, though the cost of continual play can rise faster than with low-risk variance titles. With high-risk variance games, players can expect the best jackpots (including progressive jackpots) as well as multipliers. Small jackpots are uncommon, though, so you may have to wait longer for a chance to win.
Deciding on a risk variance is essential to establish which kind of player the game is for. This goes alongside the Random Number Generators at the core of each slot game: these algorithms ensure the right amount of randomness is present. RNG algorithms dictate which symbols appear on reels, and keep one game different to another. Once the game's mechanisms have been evaluated to ensure they're fair, the visuals are polished, and the sound is in place, slot games enter final testing. This is essential to make sure they're ready for the market – if no flaws are identified, the games will be distributed to any online casinos due to host them.

How Do Online Slot Games Work?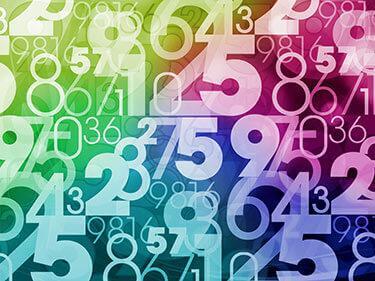 We've already touched on Random Number Generators (RNG), but let's go into greater detail about how they work. An RNG always creates a random, varying run of numbers whenever you tap the button to spin the reels. This is in place at every online casino, so they can determine the different slot games' results according to the algorithm. This helps to reinforce the total randomness of one game's outcome compared to the one before and after it. While you might try to keep playing in the hopes that a certain set of combinations is due to appear again if only you spin a few more times, games have no bearing on those around them. The RNG is oblivious to whether you've achieved a massive win at any point so far, nor is it aware how long you've been playing the same game in the hopes of winning.
No slot games are programmed to produce pre-determined outcomes, or to cheat you out of a win. When playing slot games at a reputable online casino, you can rest assured that each spin of the reels is isolated from the rest.
Mathematical equations and algorithms lie at the heart of online slot games, which is immediately intimidating to many of us. Each spin leads the RNG to throw out different numbers at an astonishing rate, and the one that comes up when the spin ends will determine which symbols appear on your reels. When you click the button, a complex system is at work – though all you'll see of it is those reels spinning away, while you wait to see which combination you've set in motion.
Random Number Generators undergo strict testing and re-testing before they're integrated into the software powering online casinos. They have to be safe and invulnerable to manipulation, for both your own safety and the casino's. The most reliable websites will display certification to prove their RNGs have been checked and confirmed as up to standard. On a wider level, the most reputable online casinos will be licensed and regulated by one of many governing bodies. In the UK, the Gambling Commission oversees all the gaming websites and game developing companies to ensure they provide players with a fair, safe, and secure experience. Other online casinos based abroad will be governed by other regulatory bodies, each of which has its own standards and requirements to keep websites in check. It's vital to make sure any online gaming venue you choose to play at is regulated – good websites will carry detailed information about their license to operate, to help set your mind at ease.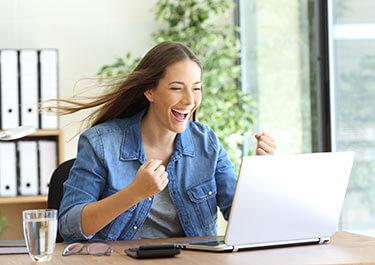 Online Slot Game Strategies
If you're new to online slots, you may be hoping for a quick-fix solution that'll help you win big prizes in a matter of minutes. Sadly, as we've already established, online slots operate on Random Number Generators that make manipulating their outcomes or finding shortcuts impossible. Instead, though, there are certain strategies you can try to enhance your gaming experience and get the most out of your time on any online slot game. Let's take a look at them, beginning with …
Focus on Having Fun First –
Playing slot games should be fun. This is how they're designed: it's about the thrill of chance, the excitement of seeing whether your current try will bring a lucrative outcome. You simply don't know if a spin of the reels will award you a winning combination or leave you wanting to play again. Because of this, fixating on winning the biggest prize you possibly can on a slot game can detract from your overall experience. Hope for a win, but don't let yourself become frustrated with every spin that fails to scoop a major prize. You should experiment with a number of different online slots too, rather than sticking with just one obsessively. Remember: the Random Number Generators prevent any kind of 'memory' trick from one spin to another. Just because you've lost 10 times in a row doesn't mean your 11th is guaranteed to be any luckier than those before it – you could win on your first spin, or you could win on your 1000th.
Make the Most of Bonuses –
The majority of online casinos offer special welcome bonuses for first-timers. You might come to a website having never been on it before, and find yourself able to receive a helping of free spins or a discount on wagers. It's common to find casinos providing new members with a price match on first deposits, usually between 50 percent and 100 percent. Having double your first deposit to play with makes your first experience of a site more rewarding, as you can explore the variety of games and make extra bets without having to spend more than you would otherwise. These bonuses may be specific to one or more slot games, which can be limiting, but they're often for high-quality titles anyway. Starburst, for example, has featured in free spin bonuses before. The online casino industry is incredibly competitive, and bonuses help websites stand out from each other. This means their special deals have to be as tempting as possible to persuade players like you to choose one site over another. Take advantage of this. Browse as many different online casinos that appeal to you, check out their range of slot games, and compare their bonuses. If you don't like the look of a website but find its deals appealing, you may want to focus on the collection of games rather than the chance to save a bit of money (or get a little extra). On the other hand, if you can find a combination of both, go for it.
Online casinos might offer loyalty schemes or VIP clubs too. These enable long-term members to earn special rewards by achieving certain milestones, and in the long run, you may be able to get more out of playing slot games.
Manage Your Money Wisely This should go without saying, but it's too important to let pass by: you need to manage your money wisely when you start playing online slots. Whilst it's tempting to throw as much money as you've got at a single game to give yourself as many chances to win as possible – don't! Give yourself a budget before you get going on each game, to reduce the risk of over-spending. When you reach your limit, stop. After all, the RNG means if you don't win today, you stand as much chance of winning tomorrow.
Play for Free Whenever You Can –
A regular feature at many (but sadly not all) casinos is the 'free play' or 'demo' mode. This allows you to play online without having to spend any real money, and gives you a sample of a specific game to see if you like it or not. This is ideal if you're about to try a 5-reel game for the first time, or one with wild and scatter symbols. With free play, you can make sure you're comfortable with a game's pace, theme, and jackpots before depositing any of your own money. This is available at mobile sites too, if you prefer to play on your smartphone or tablet rather than a desktop computer. Some online casinos offer deals exclusive to mobile devices, so it may pay to play on a smaller screen instead!

Biggest Winners of Online Slot Prizes
We all like to think we're going to win a massive, life-changing prize when we start playing online slot games. As unlikely as it seems, you never know when you might get a lucky spin – it's all down to the Random Number Generator to decide. Still, massive prizes are won on a fairly regular basis. With just one spin of a virtual slot machine, a lucky few have received huge amounts of money just from playing at the right site at the right time. Let's take a look at four of the best.
Mega Moolah – On the 6th of October 2015, one extremely fortunate man named Jon Heywood walked away from playing Microgaming's popular Mega Moolah slot EUR 17,879, 645 richer. Mr Heywood, a British soldier, claimed he would use some of his winnings to pay for family medical bills, as well as a brand new car. This was a truly life-altering sum of money, and to think it all came from playing an online slot game is remarkable.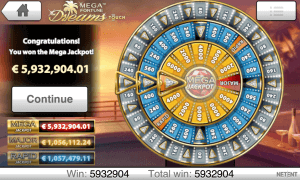 Mega Fortune – NetEnt's Mega Fortune is another popular game, and it helped one anonymous player achieve a staggering amount of money during one lucky session. On the 20th of January 2013, the recipient received EUR 17,861,800. He planned to invest in a new car and help his family out. NetEnt's Mega Fortune made another lucky player far richer than they probably ever imagined in September 2011. A Norwegian man decided to play the slot game when he couldn't sleep one night, and ended up with a ridiculous EUR 11,736, 375.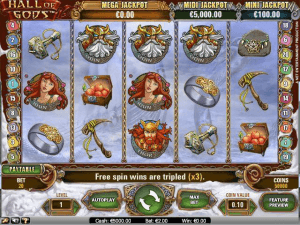 Hall of Gods – NetEnt's Hall of Gods is an epic online slot game based around ancient mythology, starring well-known gods. In November 2012, a Swedish player managed to receive a stunning EUR 7.6m with one lucky spin. She used her ample winnings to pay off debts and, as you might have guessed, buy a new car! What did all of these people have in common? They were 'ordinary' players just like you. When they sat down to play the games they ended up winning on, they had no idea they were just minutes from having no money concerns ever again (or, at least, for a long while depending on how sensible they were!).
Playing online slot games is a fun, exciting way to try your luck, and by following the strategies explored above, you may be able to enhance your gaming experience. With so many online casinos available, and hundreds upon hundreds of slot games, you should feel free to experiment and try to find titles you love to play, regardless of the potential winnings you might receive. We hope this guide has inspired you to try online slots – best of luck to you!