New Video Poker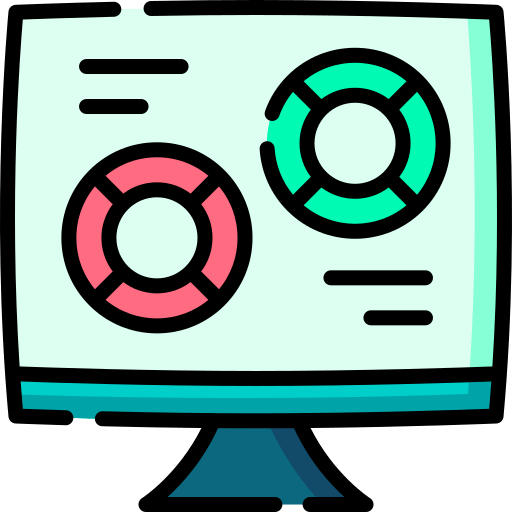 Anyone with substantial experience in online casinos will be familiar with video poker, but it can be daunting for newcomers. After all, the world of real money poker is incredibly intimidating to those yet to try it: there are multiple variations of poker, and the concepts of 'bluffing' and maintaining a 'poker face' may be confusing.
All types of video poker are fixed-odds online poker game that is based on the traditional five-card draw. Video poker should now be confused with other versions of poker. This is a software-based version that is available across numerous online casinos.
Video poker is very commonly referred to as poker slots, though it differs from online slot games in one particular area – There is an element of skill involved in playing video poker UK, and knowing how to play your hand to the best of your knowledge is the key to success.
However, video poker is a fairly simple game that remains accessible to first-timers and experienced fans alike. In the following guide, we'll take an in-depth look at video poker, covering its beginnings, its rules, and some helpful tips along the way.
– How Video Poker Works
– Popular Video Poker Variations
– Video Poker Strategy
– FAQs
Video Poker Casinos 2023
Ready to put your skills to the test? Check out the below UK video poker casinos that offer some of the world's most entertaining games. Most of these casinos also allow you the chance to play free video poker games before placing a bet. Sign up today and claim a welcome offer to play video poker UK.
Last update:
December 27, 2022
How Video Poker Games Works
Video poker comes in many variations, so knowing the rules of the game you are sitting down to play is key to ensure the best possible results. Though there are many variants, there is one important aspect that is persistent across the board – it's a five-card draw.
The game kicks off with the player dealt a five-card poker hand. The player is then asked whether they wish to keep the cards they have, to discard some of them and to receive new cards. This ultimately created the final hand.
How to play Video Poker as a Beginner
If you are new to the world of video poker, don't worry about it as there are thousands of players who are starting out at this game every day.
You'll have to pay attention to the pay tables for your respective game. In the standard video poker game, a paytable may begin with a pair of jacks, while others include three of a kind, a straight, a flush, a full house, four of a kind, and other classic winning hands. Certain variations of online video poker include wild cards, which can be substituted for other cards to create winning hands. For example, in a game of Deuces Wild, any 2 cards are wild, and so an otherwise losing run of cards can be transformed into a victorious combination instead.
Jacks or Better is one of the most common types of online video poker, with full-house payouts amounting to nine times the player's bet. Tens or Better is another, with a pair of tens standing as the minimum-paying combination (instead of two Jacks).
One of the most common types of online video poker is Joker's Wild, in which (as the name suggests) the joker card is wild. Deuces Wild, Double Bonus, and Double Double Bonus are other popular variations of online video poker.
Here's a step-by-step guide of how to play video poker:
Player picks a video poker version and place bets
Player is dealt a five-card poker hand
Player decides whether to discard or keep some cards
Replacement cards are issued
Any winnings are paid out accordingly
One of the most important aspects of learning how to play video poker is to know how video poker games pay. After that, you must have a video poker strategy in place, which is further explained below.
How to Play Video Poker as an Advanced Player
There are numerous video poker strategy charts out there that are available for both beginners and advanced players. The reason that there are two separate ones is that with simple cards, you can get an optimal payback with only a few cards to remember.
On the other hand, advanced video poker strategy charts are also meant to give you optimal payback, but include many other details that a beginner won't be able to master at first. Different video poker variants come with different strategy charts, which will be explained in better detail for every game below.
Online Video Poker Bonuses & Promotions
Video Poker-specific bonuses and promotions are quite rare in the online gambling industry. That being said, any UK casino bonus you are thinking of claiming can double or triple your bankroll. You can use your bonus to play a myriad of video poker games.
However, you should be aware that video poker games, like other card and table games, contribute a small percentage towards the wagering requirements.
The good news though is that video poker is widely available across UK casinos and since they come in different variations, you have endless options.

Popular Video Poker Game Types
Both brick-and-mortar casinos, as well as online tables or even live poker tables, offer a massive range of video poker variations. Some are simple, while others are a little more complex with more generous payouts.
Although there are close to over 100 different variations, the biggest majority of the games are based on either Jacks or Better or Deuces Wild. The former is a classic that enjoys popularity thanks to its high payout rates, while the latter is considered to be more thrilling and somewhat rewarding.
The key difference between the two is the changes in the paytable, which can result in different return payouts based on each variation.
Jacks or Better
Jacks or Better is one of the most popular video poker variants out there, thanks to its simple format. In its 9/6 form, this game can enjoy a payout rate of 99.54%, but there are also plenty of low paying Jacks or Better variants too.
The lowest paying hand in the game is a paid or Jacks, Queens, Kings or Aces. You also have the option to double your winnings especially when you are playing single-hand Jacks or Better. You can enter a bonus game each time you get a Jacks or Better Hand.
When this happens, you will receive a total of five cards with one of them facing up. Your main aim is to pick a card from the four cards facing down that has the highest value.
Deuces Wild
Deuces Wild is also a popular variation available across both online and offline casinos. Similar to Jacks or Better, it comes in different variations and uses a single deck of 52 cards. The game's main selling point is that all four Deuces or Twos act as Wild cards, which can help you complete a winning hand by replacing any dealt cards with a Deuce.
The lowest paying hand in this game is the three of a kind, which is paid out evenly. Four Deuces is the second-best paying hand after a Royal Flush.
Double Double Bonus
The payout table of Double Double Bonus Poker is very identical to that of Jacks or Better. You get the usual standard payouts for winning hands of Jacks or Better, including two pairs, three of a kind, flush, straight, full house, straight flush and royal flush.
However, what makes this game different is the fact that it divides the hands into four separate hands, and thus increasing payouts for specific combinations as below:
Types of Video Poker Bets
When playing video poker, it is always recommended that you consult the paytable before placing your bets. This applies across the board for slot games, regular poker and card and table games.
There are two main types of payouts when it comes to the game of video poker, namely 'full pay' and 'short pay' with various machines boasting a payout rate of 99%+.
Many video poker games will also never reveal that their game has an RTP of 100%. As impressive as the payout rates are, it is best to remember that these percentages are only based on the player making the best possible decision for each and every hand dealt.
The size of your video poker bets should depend on two factors, your knowledge and strategy of the video poker variant you are playing and your bankroll. Don't place big bets that you can't afford to lose.

 Video Poker Strategy
Online video poker UK is based on chance, which makes trying to predict when winning hands will surface a challenge (to say the least!). However, there are numerous strategies that can help you get the most out of your games over time.
Play within your means: As mentioned in the previous section. Know the game variant, the rules and don't place big bets if you are not sure, especially when starting out. If you are playing progressive jackpots, feel free to maximise your bet, but also make sure that you know how the game is played out.
Play for free! Plenty of new video poker casinos allow you to practice in a 'free play' or 'demo' mode, designed to help you become familiar with a game and decide whether you want to commit money to it.
Don't lose track of your spending and get in over your head: set a budget for yourself and place wagers you feel comfortable with. Video poker moves quickly, like online slots, and you can keep betting without realizing how much you've spent quite easily.
Get to know the different hands, and their worth on the games you play most often.
 If you are new to the world of video poker, it is best to stick to Jacks or Better and possibly avoid wild-card games as those could reduce your payouts on big hands.
Play with a maximum coin bet to ensure you earn the full value for hitting a royal flush. This takes some courage, so is best avoided when you first start playing online video poker but is a popular way to make the most of winning hands.
Look out for casino bonuses. Online casinos tend to offer special deals for newcomers, and this may extend to their video poker – if you can get extra money or free bets, your spending will go further.
Essential Video Poker Terms
Knowing what the different terms in video poker mean is also important to help you learn the game. Here are some of the most important ones:
        Aces and Eights: A game round where a total of four aces or eights earn you a payout.
        Credits: The number of coins you have on the online video poker machine. It's also the amount you are betting.
        Cycle: The average number of hands that you must play before you get a winning hand.
        Deuces Wild: A game round where the twos are wild.
        Discards: The cards you wish to discard during the game.
        Draw: Replacement cards for the discarded ones.
        Hold: The cards you wish to keep during a game round.
        Jacks or Better: A game where the payouts start at jacks or better.
        Royal Flush: The best hand in a game of poker, including a 10, Jack, Queen, King and an Ace of the same suit.
        Triple Play: A game round that allows you to play three hands per turn.
We hope this guide has helped you get a better insight into online video poker. It's a lot of fun, offers solid payouts, and is incredibly accessible for newcomers – so what are you waiting for?

Video Poker FAQS
1. What is the best type of video poker game to play?
It all depends on your personal preference, but if you are starting out, we always recommend going for Jacks or Better.
2. Do all UK casinos offer video poker?
No, not all of them, but the biggest majority offer UK video poker. Check before signing up, or else refer to our toplist above for a comprehensive list of video poker casinos.
3. How many decks of cards are used in video poker UK?
Only one deck with 52 standard cards is used in a game of video poker UK.
4. How do I pick the best video poker variant?
Before starting a game and placing a bet, you should know what the winning payout hands are. Look at the paytable beforehand and know exactly what to watch out for.
5. What is the difference between playing video poker and real poker?
Video poker follows the same concept as traditional poker, as it uses a standard deck of cards and it deals out five cards to the player.
The main difference between the two is that video poker is mostly a solo game where the player must try to create the best possible five-card poker hand that pays out the best according to the paytable.
6. Why is video poker compared to online slots?
While online slot games are purely luck-based, video poker is a mix of both luck and skill. The difference is that in video poker, you can apply a video poker strategy to help boost your chances of winning. Sometimes players don't max maximum bets where needed and stick to the same bet size throughout. They might also get stuck in a rut of placing a bet, similar to online slot games.
7. What is multi-hand video poker?
Multi-hand video poker is a variant of this online casino game where players can have more than one hand in a game.
8. What video poker strategy should I adopt when playing?
There are various video poker strategies out there. It all depends on the video poker variant you are playing.
9. Should I bet maximum on video poker?
If you know the game well and have a strategy in place, you should aim to place maximum bets. If you hit a royal flush, the payout will be substantial especially if you are maximum betting.
If your bankroll does not allow maximum betting, feel free to move to another machine with a lower coin denomination.
10. Should I always go after a Royal Flush?
No. It all depends on the video poker variants you are playing and the strategy you are following.