New PaySafeCard Casinos

4.8/5
10 Min Read

Paysafecard is a widely popular prepaid voucher and casino payment provider which offers deposits in 25+ currencies. Prepaid means that you buy a voucher at any of the 650,000+ sales outlets worldwide and use it to pay online at thousands of shops online, including several new casinos accepting Paysafecard as a payment method.
The unique 16-digit code makes transactions safe and anonymous for players, making this a good contender when it comes to keeping your data away from prying eyes online. Find out more benefits and the best new Paysafecard casinos below.
Latest Paysafecard Casinos 2023
Paysafecard is well-known amongst casino players and is accepted on a vast number of them around the globe due to its simplicity and safety for players. You can compare other casinos that accept Paysafecard as a payment method side by side. But, for now, take a look at a full list of the latest Paysafecard casinos below:
Paysafecard Short Facts
| | |
| --- | --- |
| Currencies | GBP, EUR, USD, ARS, AUD, BGN, CAD, CHF, CZR, DKK, GEL, HRK, HUF, ISK, KWD, NOK, MXN, NZD, PEN, PLN, RON, RSD, SAR, SEK, TRY, UYU, AED |
| Security | Unique 16-digit PIN code |
| Transaction time | Instant. |
| Min. Transaction | £/€/$ 10 |
| Deposit Fee | No. |
| Withdrawal Fee | N/A |
Advantages of Paysafecard
Currently, Paysafecard is available at numerous supermarkets, petrol stations and newsagents around the world. You can choose between the following amounts when purchasing a voucher: 10, 25, 50, 75 or 100 (at PayPoint also 125, 150 and 175) and the vouchers work pretty much as cash would.
Easy to acquire
No signups or account creation
Total financial anonymity
Simple control of your spending
No card fees
Range of currencies
Easy to Acquire
Acquiring a Paysafecard voucher is very simple. You just need to go to the nearest retail shop or even buy online. You should have no issue finding an outlet close by (in the UK).
No Account Needed
Thanks to the simplicity of this payment method, there's no need to create an account, or even fill in a sign-up form to use it. This cuts out the need to hand over any personal details to the payment provider and is just about as safe as it gets when depositing online.
Total Financial Anonymity
Your voucher has no connection to any of your online accounts, and no personal financial information needs to be exchanged at any time.
Easily Limit Your Spending
You can easily limit your spending by just purchasing the vouchers you can afford or intent to spend online. Whether depositing at a new online casino or just shopping online, you can always stay on top of your budget.
No Card Fees
There are no fees for buying and using a voucher. This means the amount you pay is the amount you get to use at an online casino. For example: You buy a card for £10 = You have £10 to deposit. However, some casinos might charge a fee, so check with them before you make a deposit.
Range of Currencies Available
Today this payment service is available in 25+ countries all over the world. Beyond GBP, it supports a wide range of currencies like the EUR, USD, AUD, CHF, SEK and many others if you need to deposit outside the UK.
Disadvantages of Paysafecard
Despite the advantages listed above, using a Paysafecard to deposit funds at your favourite online casino can have some drawbacks. The main negative points being:
It cannot be used for withdrawals
Vouchers come in fixed amounts
It's a one time spend
Maximum limit
Withdrawals Not Possible
The voucher you get when you purchase an amount cannot be used to withdraw money from your online casino account. It's a simple one-way transaction from a voucher into your account. To make withdrawals safely and securely from your online casino account you'll need to look for other payment methods. There are plenty of options but it's simply not possible using this system.
Fixed Denominations
The Paysafecard vouchers come in fixed denominations – these are detailed above. This can prove to be inconvenient for players who wish to deposit large amounts into their casino accounts. High rollers would need to deal with multiple vouchers at once to complete a deposit and this can quickly become messy.
One Time Spend
Once purchased, a Paysafecard voucher can only be used until the credit on it has run out. There's currently no way to top up the same voucher so you'll need to purchase a new one if you want to deposit more. That said, you don't need to spend the total amount on the at once though. Any credit left will remain there until it's fully used up.
Maximum Limit
Even if you combine several vouchers, the maximum payment you can make in one go is £200. After this, you'll need to start a new payment to deposit another 200. Therefore, this payment method won't work out to be the best for any casino high rollers out there.
How to Deposit with Paysafecard?
It takes just a few minutes to make a deposit in any new casinos that accept Paysafecard as a valid payment method. Provided that you already have a voucher with a 16-digit PIN code, all you need to do is type the amount you want to use and the code in the cashier of your chosen casino.
Just a few easy steps to deposit at a Paysafecard Casino:
Log in and go to the casino cashier (deposit page).
Choose Paysafecard from the options.
Enter the amount you want to deposit.
Type the PIN code of your Paysafecard voucher.
Confirm and you're good to go.
Note that, any money left over on the Paysafecard after making a payment remains available for future use. You can check your balance at any moment on their website or through the mobile app.
Easy But Certainly Not Cheap
Using and paying with a Paysafecard voucher is essentially free. Keeping this money balance or getting a refund is another story. Check out some of the fees you might have to face:
Maintenance fee: from the 13th month a monthly service fee of £3 is deducted from the remaining balance of the PIN.
Conversion fee: Paysafecard charges a fee for transactions involving conversion into foreign currency.
Redemption fee: a refund entails a fee of £6. This is deducted from the refunded amount. This fee applies to each refund.
My Paysafecard maintenance fee: from the 13th month a monthly fee of £5 is deducted from the account if the customer has not had any transactions in the last 12 months.
Other limits include the maximum amount per payment of £200 and £4.000 for the prepaid MasterCard. We recommend that you go through these limits and additional terms and conditions to make sure you get the most of their services.
How to Withdraw with Paysafecard?
It is very similar to make a deposit but instead of typing your 16-digit code again, you will be prompted to enter your My Paysafecard account details and your withdrawal will be processed and sent to your digital wallet. Here are some simple steps to do it:
Go to the Cashier page of your online casino
Select Paysafecard from the Payment Method List
Select withdraw back to your 'My Paysafecard' account
Enter your My Paysafecard email address and the amount you wish to withdraw
Click on the 'Withdraw' button and the funds will be sent to you
In order for your withdrawal to be successful, make sure the First Name, Last Name, Date of Birth and email match the details on your online My Paysafecard account since there might be some identity checks conducted at this point by the casino.
Any Extra Features?
Much more than a simple prepaid voucher, it comes with some extras that you can use to pay for goods or simply to top up your account on any new casino that accepts Paysafecard. Here are some of the extras available for you:
My Paysafecard Mobile App
The personal payments account allows you to manage all your PINs in one place. Whether you choose to access it on your desktop computer or through the mobile app. With the Paysafecard app though, you have full access to your account on the move. Find the nearest sales outlet or check the balance on your PIN is made easy with the app.
My PLUS
Every time you pay with My Paysafecard, you automatically collect valuable points which can be redeemed in the My PLUS Shop for enticing rewards. Some of them include Bonus PIN codes and discounts in several partners, such as Steam, Skype, EA Origin and more.
Paysafecard Mastercard
Nothing fancy, just a handy prepaid card that lets you pay as if with a credit card at millions of shops online and offline. The fees are somewhat similar to any other card but with the advantage of not requiring you to have a bank account, instead, it is linked to your Paysafecard account.
Customer Support
In terms of customer support, Paysafecard is fairly good when you're not logged in. They offer several help pages, including a huge FAQ section divided into several topics. Unfortunately, they do not offer a live chat option but you can call them if you don't find an answer to your query.
FAQ page
Onsite Email Form
Email: info@paysafecard.com
Phone: +44 203 463 8760
Safety and Security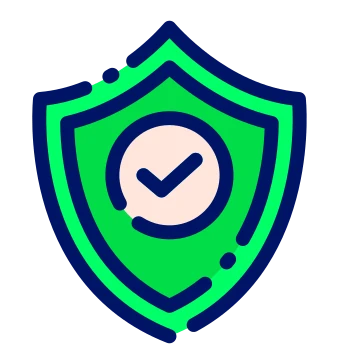 It is absolutely impossible to hack Paysafecard PINs or to increase their balance with so-called generators. Hacks are not possible due to numerous technical security mechanisms, including unique parameters to create a 16-digit code. Software or websites claiming to be able to hack Paysafecard PINs are always scams, be aware.
On the other hand, if you lose your Paysafecard Mastercard or it is stolen, you can have it cancelled at any time on a dedicated hotline. The same is for a voucher, you can instantly lock you PIN to avoid further attacks. These are the number for such emergencies:
Free national hotline: 00800 9862 9862
Hotline International: 0044 20 3026 0210
Paying online with a Paysafecard voucher is safe and simple because, like paying in cash, no personal details such as bank account or credit card information ever have to be entered on any merchant or new casino that accepts Paysafecard. However, it is still important to look after your PINs.
Paysafecard Requirements
There's not a lot you'll need to arrange in order to start topping up your casino. Here is what you'll need to get using this payment method:
A place to buy the voucher (retailer or online).
Cash or card to purchase.
Online casinos that accept it.
Additional Information About Paysafecard
Paysafecard was founded in 2000 by Hannes Androsch with the help of IBM Austria. It started in Vienna, Austria which is also its current headquarters. The company first operated as a national digital currency but it started expanding in 2008 after getting the Financial Services Authority license (FCA), which empowered it to access the European markets.
A year later, in 2009, PaySafecards were available in non-European markets like Argentina, followed by America, Canada, Saudi Arabia, Australia and New Zealand. As of now, the company operates in 44 countries across the world and offers both digital and physical payment solutions to businesses and especially to several new Paysafecard casinos.
The original group first merged with its Dutch counterpart, Wallie, in August 2011. Two years later, PaySafe was acquired by a British digital currency provider, Skrill. Skrill allowed PaySafe to work as a separate entity and in the winter of 2014, Skrill bought Ukash and merged it with PaySafe, to expand its product into the UK market.
Finally, in 2015, in a major shake over in the online payment industry, Skrill merged with its competitor, Neteller. Optimal Payments Group dissolved in the rebranding process, and the PaySafe Group emerged as the mother institution of Skrill, Neteller and Paysafecard.
FAQs
1. Why use Paysafecard at new casinos sites?
Paysafecard vouchers are an easy and safe way to top up your online casino account. You don't have to provide any personal information to buy or use a voucher rendering it anonymous and secure for players.
2. Are there fees for using Paysafecard?
There are no fees to deposit or buy goods using your Paysafecard voucher, however, if you do not spend the whole amount of the voucher you might be charged a small fee starting from £3 to keep your remaining balance active.
3. Where can I buy a Paysafecard voucher?
You can find the physical vouchers in several retail shops, newsagents and petrol stations around Europe and the Americas. Alternatively, you can buy them online.
4. Can I withdraw my winnings with Paysafecard?
Unfortunately, you can't withdraw your winnings using a voucher. The casino will prompt you to choose an alternative method to receive your winnings, such as an e-wallet, card or bank account.
5. Do I need a bank account to use Paysafecard?
No, there are no requirements, therefore you only need to buy a voucher and use it at shops and online casinos that accept Paysafecard.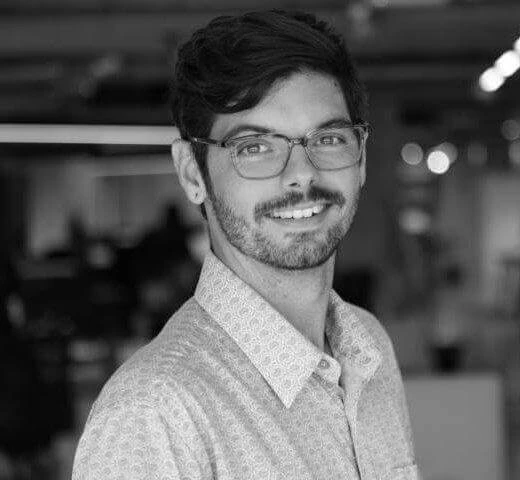 G. H. Moretto is the Editor at New Casinos.com and Nyecasino.org, also an expert in advertising and casino content with a passion for blackjack tables. He has managed research, content writing, translations and holds a degree in Social Communication with honours in Advertising, bringing to the table a decade of experience in the advertising and online gambling industries combined. Moretto was also directly involved in a Child Gambling project in the UK, which was discussed with several MPs to bring forward legislation changes to protect children. He has reviewed thousands of online casinos, slots and casino games and he definitely knows his way around bonuses, payment methods and trends. This casino enthusiast is an Editor at NewCasinos.com on a mission to reveal all the secrets of the industry with in-depth and unbiased reviews. Moretto aims to educate new and seasoned players about the risks and rewards of all new casinos, their bonuses and features to help players make better-informed decisions.
More info on G. H. Moretto