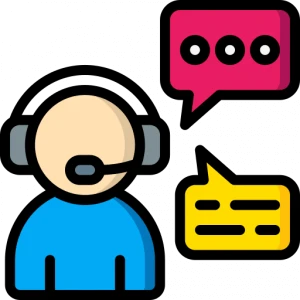 Good casino customer support is a critical part of any player's experience; you're spending your money there so the least you expect is to be treated with respect.
You may even need help with a more serious issue, such as an unpaid prize or what you feel is an unfair game or unclear bonus conditions.
Every online casino must take complaints seriously – nothing can put you off of a brand quicker than being treated poorly by their casino customer support agents.
Customer Support is Essential for Business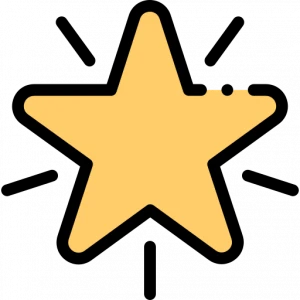 Licensed casinos have to follow rules and stick to regulations to keep their credentials, so they are required to offer reasonable support channels.
Apart from being required by gaming authorities, it is pretty much common sense to treat patrons with respect, you probably want to feel safe and sound when you register with an online casino.
Some casinos offer better support than others and many times this is the difference between having regular players or not.
We try to convey our experiences with them as much as possible but sometimes a casino can be stubborn in solving certain issues, for that you have other resources. Take a look at our guide to solving disputes with online casinos for more information.
In-house or Outsourced Customer Support Agents
New online casinos will either offer in-house customer support or outsource it to a call centre.
Generally, those businesses employing in-house assistants are more accessible. This is because they provide a faster response than those that may be based across the globe.
They will likely also have a far better knowledge of the site and be updated when it comes to promotions and conditions to claim it, for example. As a result, the help you receive may be more accurate and clear.
Online casinos based in the UK and the EU tend to provide customer service primarily in English but also in the same languages the website is available.
While dealing with an outsourced support team doesn't necessarily mean a less-helpful experience, you're far more likely to face higher costs, while language barriers can be an issue since the call centre can be anywhere.
Still, some online casinos are offering UK-based customer support, and free phone numbers may be provided too, so you can get the help you need without spending a penny in some casinos.
Working Hours are a Big Deal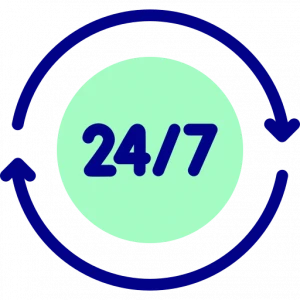 A big concern for many is whether or not customer service is available 24/7. Having access to support round the clock every day of the week sets your mind at ease, and guarantees help is nearby no matter what time you like to play.
Many online casinos provide customer care during set hours, though this usually is seven days a week, from around 8 am to midnight.
This is also a sign of how serious a casino take their players seriously and can indicate how enjoyable will be playing there in the long term.
Some casinos only offer 24/7 casino customer support via email and/or live chat function, leaving phone calls for business or extended business hours. Which is still quite good to have at least someone in the chat in the exact moment you need them.
VIP Customer Support
Many casinos offering VIP and High-Roller programs also offer exclusive support for their most valued players.
This can come in the form or dedicated agents for a very small number of players and also a dedicated account manager.
In general, being a VIP player in a casino almost always means no queues to speak to support agents over the phone or via chat and fast email replies.
Sometimes even follow-up calls are made to make sure players have their issues solved in a timely and adequate fashion.
Our Recommendations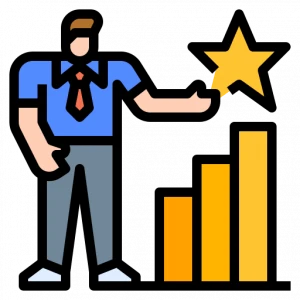 Never hesitate to contact your online casino, no matter how big or small the issue, and we recommend you to contact them during the day, Monday to Friday, as the management team is more likely to be there.
When choosing an online casino, we recommend you to select one that has its customer support offered in your language, an in-house support service preferably, and if possible a freephone number.
If any calls you have to make have a significant cost, you may lose track of how much you're spending. Live chat and 24/7 care are must-haves too, for maximum convenience and peace of mind.
Online Casino Customer Support Channels
If you're looking to contact your online casino of choice, we advise you first of all to start by checking the FAQ.
Frequently asked questions are usually packed with information, covering every aspect of the respective site's services in clear terms.
The best online casinos offer massive FAQ sections with all the answers you need, so be sure to check that out first before contacting the casino.
If you still have some questions to be answered or an issue that can only be sorted out by a real person, then you'll be presented with the following contact methods to reach out to your online casino.
Live Chat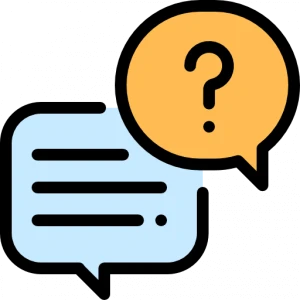 The most common way to contact an online casino. It allows you to connect with an agent directly, using text-based messaging to communicate.
Live chat buttons are typically at the top or bottom of a site's homepage, or in a scrolling sidebar. Clicking this will bring up a submission form, and in most cases, you will need to sign in before you can start typing your query.
This appears in a pop-out window, so you can keep navigating the website itself. Live chats are commonly offered 24/7 by many new online casinos.
Email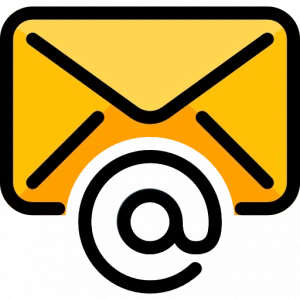 Usually performed through a contact form, which asks you to input your details, or via your email account if an email address is provided.
You may have to wait between 24 and 48 hours before you get a response, which can be frustrating if you have a technical issue.
Some casino sites will get back to you far sooner, though – longer times are usually more of a disclaimer.
Phone Call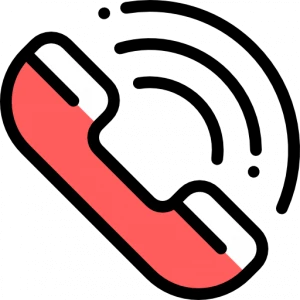 This mode of support varies. It may be a local number if the casino's team is based in your country (usually just applicable for the UK and Malta), and possibly freephone.
However, if their team is outsourced to another country, there may be costs involved, potentially discouraging you from calling.
Still, callback functions are available at some sites, which eliminates costs; times vary from one casino to another, but some will allow you to state a convenient time slot.
Fax and Postal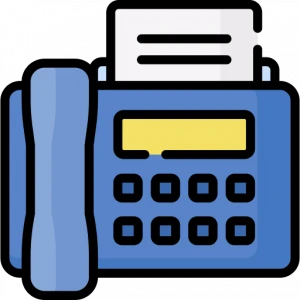 Despite Fax being a quite old technology, it is still available at a minority of online casinos nowadays, though it's hard to imagine many customers using it to send documents or making complaints.
Postal addresses are provided too, but this is really helpful if you want to make a formal complaint, as you could be waiting weeks for a response.
What to Do When You are Unsatisfied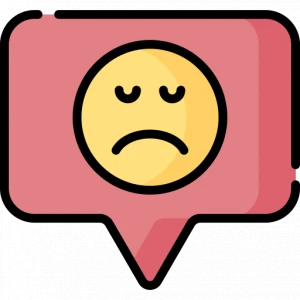 If you are unhappy with the help you have received or the issue is still unsolved, what can you do?
First, find out which licensing authority they are regulated by – this should be presented at the bottom of the casino's website.
Keep in mind that all the online casinos that we review are regulated by the UK Gambling Commission and therefore there is a clear procedure to follow imposed by the UK Gambling Commission to give players a fair chance against the casino.
We recommend you to read our guide on how to handle a dispute with your online casino before escalating it to the licensing bodies and courts.
FAQs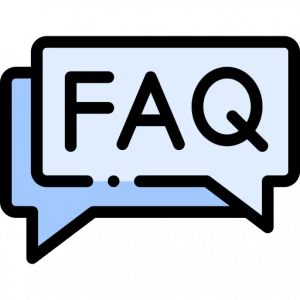 Take a look at some questions other players frequently ask when it comes to customer service.
1. How to know if a new casino has good customer service?
The first thing to do is to read our reviews and see how we rated them. Check the casino's customer support department working hours and which channels are available. This will give you an idea of how structured they are before you have to actually contact the casino.
2. How do I complain about an online casino?
There are many ways to complain about a casino, this can be dealt straight with the casino by their channels (email, phone, etc), via a third-party dispute resolution, directly with the gambling authority of your jurisdiction and even escalate to court procedure, in some cases.
3. Can you check if a casino's customer support is outsourced or in-house?
This can be hard to tell, but being part of a big casino platform or group usually implies they have a single customer support department for all their casinos. New and independent casinos tend to have a support team inhouse, of course, this is not a rule.
4. What happens if I can get any support at an online casino?
This is not common, however, if your online casino is not responding or is not satisfactory you can resource to Alternate Dispute Resolution bodies (ADR) and even formal complaints to the licensing authorities.
5. What if a casino customer support agent is rude?
For several reasons, support agents do their best to sort out any queries you may have but if they are rude for some reason, be calm at all times and politely ask if you can speak to someone else or their supervisor. In more extreme cases, a formal complaint can be made and even court procedures can be brought against the casino.


3 Articles
G. H. Moretto is the Editor at New Casinos.com and Nyecasino.org, also an expert in advertising and casino content with a passion for blackjack tables. He has managed research, content writing, translations and holds a degree in Social Communication with honours in Advertising, bringing to the table a decade of experience in the advertising and online gambling industries combined. Moretto was also directly involved in a Child Gambling project in the UK, which was discussed with several MPs to bring forward legislation changes to protect children. He has reviewed thousands of online casinos, slots and casino games and he definitely knows his way around bonuses, payment methods and trends. This casino enthusiast is an Editor at NewCasinos.com on a mission to reveal all the secrets of the industry with in-depth and unbiased reviews. Moretto aims to educate new and seasoned players about the risks and rewards of all new casinos, their bonuses and features to help players make better-informed decisions.
More info on G. H. Moretto