Contacting Customer Support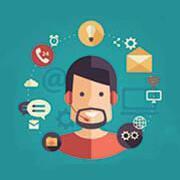 Customer care is a critical part of any casino experience: you're spending potentially thousands of pounds, so the least you expect is to be treated with respect. You may contact an online casino for various reasons. Maybe you want to ask about their welcome bonus, or perhaps their payment methods. You may even need help with a more serious issue, such as an unpaid prize or what you feel is an unfair game.
Every online casino must take complaints seriously – nothing can put you off a brand quicker than their brushing off a valid criticism. Licensed casinos have to follow rules and stick to regulations to keep their credentials, so they are required to keep customers happy. Take a look at our guide to solving disputes with online casinos for more information.
New online casinos will either offer in-house customer support or outsource it to a call centre. Generally, those businesses employing in-house assistants are more accessible. This is because they provide a faster response than those that may be based across the globe. They will likely also have a far better knowledge of the site itself. As a result, the help you receive may be more accurate and clear.
Online casinos based in the UK and the EU tend to provide customer service in the native language. While dealing with an outsourced support team doesn't necessarily equate to a less-helpful experience, you're far more likely to face higher costs, while language barriers can be an issue. Still, some online casinos are offering a UK-based customer support, and freephone numbers may be provided, so you can get the help you need without spending a penny.
A big concern for many is whether or not customer service is available 24/7. Having access to support round the clock every day of the week sets your mind at ease, and guarantees help is nearby no matter what time you like to play. Many online casinos provide customer care during set hours, though this usually is seven days a week, from around 8 am to midnight. This gives you plenty of time to get help, though, and keeps the majority of members satisfied.
Our Recommendations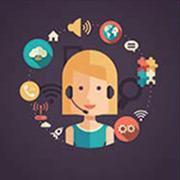 Never hesitate to contact your online casino, no matter how big or small the issue, and we recommend you to contact them during the day, Monday to Friday, as the management team will be on hand. When choosing an online casino, we recommend you to select one that has its customer support based in the UK, offers an in-house support service, and primarily a freephone number.
If any calls you have to make have a significant cost, you may lose track of how much you're spending. Live chat and 24/7 care are must-haves too, for maximum convenience and peace of mind.
Modes of Contact
Where to Start? If you're looking to contact your online casino of choice, we advise you first of all to start by checking the FAQ. Frequently asked questions are usually packed with information, covering every aspect of the respective site's services in clear terms. The best online casinos offer massive FAQ sections with all the answers you need, so be sure to check that out first before contacting the casino. If you still have some questions to be answered, then you may have the following contact methods to reach out to your online casino.
Live Chat:
The most common way to contact an online casino. It allows you to connect with an adviser directly, using text-based messaging to communicate. Live chat buttons are typically at the top or bottom of a site's homepage, or in a scrolling sidebar. Clicking this will bring up a submission form, and in most cases, you will need to sign in before you can start typing your query. This appears in a pop-out window, so you can keep navigating the website itself.
Email:
Usually performed through a contact form, which asks you to input your details, or via your email account if an email address is provided. You may have to wait between 24 and 48 hours before you get a response, which can be frustrating if you have a technical issue. Some casino sites will get back to you far sooner, though – longer times are usually more of a disclaimer.
Phone Call:
This mode of support varies. It may be a local number if the casino's team is based in your country (usually just applicable for the UK and Malta), and possibly freephone. However, if their team is outsourced to another country, there may be costs involved, potentially discouraging you from calling. Still, callback functions are available at some sites, which eliminates costs; times vary from one casino to another, but some will allow you to state a convenient time slot.
Fax and Postal:
Fax is still available at a minority of online casinos, though it's hard to imagine many customers using this today. Postal addresses are provided, but this really only helpful if you want to make a formal complaint, as you could be waiting weeks for a response.
What to Do When You are Unsatisfied
If you are unhappy with the help you have received or the issue is still unsolved, what can you do? First, find out which licensing board they are regulated by – this should be presented at the bottom of the casino's website. Keep in mind that all the online casinos that we review are regulated by the UK Gambling Commission and therefore there is a clear procedure to follow imposed by the UK Gambling Commission to give players a fair chance against the casino. We recommend you to read our guide on how to handle a dispute with your online casino (linked above).