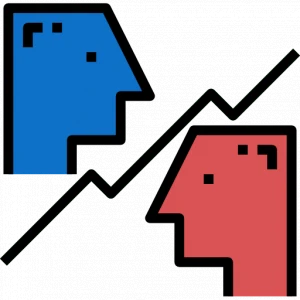 The majority of virtual venues provide a fair, secure service which keeps loyal members coming back again and again, and we truly hope you will never encounter any issues. However, disputes between players and new online casinos do happen.
Perhaps you won a jackpot fair and square but the casino is refusing to payout. Perhaps you registered with a casino site to claim a casino bonus, which then fails to be activated.
Whatever the issue at the root of the dispute, it can be incredibly frustrating, especially if you are otherwise a fan of the casino itself. On our site, we feature only licensed casinos, which means strict laws apply.
If you have not registered through us, check your casino right now. Any casino which has been licensed by the Gambling Commission, MGA, etc. has to display this on the footer of the webpage.
The Complaints Procedure
If you are unhappy with the service you have received at an online casino with a license, you have the ability to appeal directly to the legislative body, and even take them to court within their jurisdiction. However, you might want to attempt discussing the issue with the casino first. Follow these 3 steps when you set out to resolve your dispute.
Step 1 – Talk to the Casino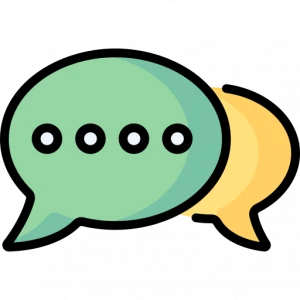 To start with, you should try to talk things through with the casino itself. You need to check the online casinos' terms and conditions, to find those that relate to your account or the specific transaction at the heart of the dispute.
After this, get in touch with the casino, using the contact details that can be found on our reviews or at the casino's customers support section. They should have a complaints procedure, so follow their advice if available. Check out our guide on How to Contact an Online Casino.
You need to give them all the relevant details about your issue, with the dates, transaction amounts, and anything else you feel can help them identify the cause of the said problem.
You have to be firm and tough when dealing with them – while most new online casinos understand the importance of keeping a good reputation through solid service, others may contest your claims even if you are in the right.
You need to share whatever evidence you have access to, to support your complaints, and keep copies of your messages to them. Reputable companies will stick to their own complaints procedure and launch an investigation into your issue, but what if they rule in their own favour?
Step 2 – Impartial Investigation by ADR Providers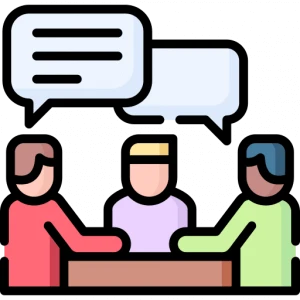 Depending on the complexity and nature of your complaint, the online casino may find in their own favour and decide your claims have no grounds. The important thing is to not just accept this, there is another path you can go down.
You have the right to take the dispute to an Alternative Dispute Resolution – ADR, who will conduct their own impartial investigation into your issue to decide who is in the right. You do not have to pay to use this, so it is worth trying.
According to the UK Gambling Commission, every online casino and betting site that operates in the UK must offer, free of charge for the casino player, at least one approved ADR body. Important to know that the casino picks their preferred ADR and you can not do anything about it.
However, they have to pick an ADR that has been approved by the UK Gambling Commission. Its vital, though, that before using the ADR option – you MUST have followed the casino's own complaint's process. Further down you will find information about all the approved ADR Providers.
While using an ADR carries no charge for you, you may be required to cover certain costs related to giving information to support your claim. All ADR bodies tend to give you a decision in 90 days or less, though it may take longer.
They will inform you if this is the case. As a result, this may take some time, but it's definitely worthwhile should you win. However, even if they conclude that you are in the wrong and the online casino has done everything it should, you can take the complaint to court instead.
The Gambling Commission recommends seeking independent legal advice first, to see where you stand and establish potential costs etc.
Unhappy with the ADR body's work? You can report them to the Gambling Authorities too.
Note: If you are not in the UK jurisdiction you can send a complaint to the licensing body directly.
Step 3 – Go to Court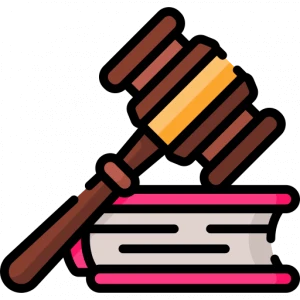 Before you decide to go to court, you should be aware of your own consumer rights. Whenever you make a transaction at an online casino, you are initiating a contract with the business – and, as a result, your rights are protected by law.
If you are a UK player this falls under the Consumer Rights Act of 2015, which covers numerous areas. Crucially, though, you are protected against any phrasing in the online casino's contract that might give them an unfair advantage.
All contractual wording at UK licensed casinos is, by law, required to be two things. First and foremost, it has to be fair, so it is not unjustly weighted against you or not presented in a clear way. Secondly, contractual wording also has to be transparent enough so you can make choices knowing exactly what you're involved with.
Going to court, though, will carry costs, some of which may be extremely high. Before you take this step, you need to consider whether these potential expenses are worthwhile. We recommend before going to court to seek help from Citizens Advice.
Citizens Advice
Country: United Kingdom
Established: 1982
Website: www.citizensadvice.org.uk
E-mail: feedback@citizensadvice.org.uk
Phone: 03000 231 900
Opening hours: Monday – Friday: 09:00 am – 05:00 pm
Address: 3rd Floor North, 200 Aldersgate Street, London, EC1A 4HD

If you are uncertain how to proceed, you can seek free advice from the Citizens Advice service. This group is dedicated to giving you help on a variety of problems, completely independent, confidential, and free of charge. You can get assistance from the Citizens Advice service through their online web chat, by phone, or in one of their local branches.
They are made up of more than 300 independent charities across the UK, with more than 20000 volunteers and over 7000 paid employees, all working to give people like you the help you need to resolve issues. Visiting Citizens Advice when you are involved in a dispute with an online casino may let you decide how to proceed, whether to go to court and understand the costs of legal assistance.
Their stats are encouraging, with two out of three people seeking their help in the past year having their problems resolved.
Common Issues & Disputes
We already mentioned some reasons why a player would contact a casino or even escalate the situation to the relevant authorities for a more appropriate resolution to an issue.
To give you an idea, the most common disputes involving players and casinos are related to cash-outs and delays, the main ones are:
Casino delay withdrawal request
Casino refuses to pay a prize
Excessive document verification
Misleading ads or bonus information
Bonus not added to an account
Reporting an Online Casino
Unethical businesses may resort to various unsavoury tactics in order to gain the upper hand. While some people may either fail to see this or let it pass, if you are concerned about a casino's behaviour, there are steps you can take.
An online casino may be allowing underage gamblers to play for real money, cheating, or be engaged in misleading marketing (such as implying one thing in adverts and contradicting this on their site).
You can make a confidential report to the Gambling Commission, giving all details of the troubling behaviour. They work with Crime stoppers to keep illegal activity out of the UK gambling industry, and reports about online casinos will go to them both.
Approved Alternative Dispute Resolution Providers
ADR Group

The ADRg has been in the business for 26 years, providing dispute-resolution services and training. They are recognised as one of the foremost names in mediation and resolution, catering to people involved in disputes in numerous areas (workplace, family, civic issues etc.).
If you're looking for help resolving a dispute with an online casino, ADRg provides mediation over the internet with video-conferencing software, convenient and time-saving for everyone. You can contact them through a query form on their website, or over the phone; you can find specific mediators specialising in certain areas, to make sure you are speaking to someone who can help with online casinos.
Bacta ADR Service

This group provides mediation in a range of gambling-related issues, providing people like you with help resolving disputes. On their website, they provide a complete list of all companies registered for their service, which can be browsed quickly and easily; this is helpful if you're checking to see whether your casino is listed with them or not. They also offer a comprehensive FAQ section, with answers to common queries to save you time contacting them in the first instance. This is solely focused on gambling-related disputes.
CEDR
Website: www.cedr.com
E-mail: info@cedr.com
Phone: +44 (0)20 7536 6000
The Centre for Effective Dispute Resolution is the world's biggest conflict management and resolution group, with more than 25 years' experience behind them. Their websites are used by more than 30000 people every month, on average, and they have made innovative progress in developing ADR across the globe. Their work has made ADR more prominent in over 50 different jurisdictions, in such diverse places as Hong Kong, Dublin, Moscow, and many more. These are a seasoned body to turn to for mediation in gambling-related disputes.
eCOGRA
Website: www.ecogra.org
E-mail: info@ecogra.org
Phone: +44 20 7887 1480

This group provides impartial services to resolve disputes between registered online casinos and their customers. They list a number of policies and rules on their website, stipulating that players have to wait a minimum of two weeks since they first encountered their specific problem, and have followed the business' complaints procedure; this is incredibly useful in helping you determine whether you should contact them or not. ECORGA has been operating since 2003, and is one of the foremost independent agencies, with a specialism in online gambling. They also operate outside the UK in other jurisdictions.
IBAS

The Independent Betting Adjudication Service was established in 1998 and has been working in the gambling industry since. Their website is filled with helpful information and resources to give you all the details you need to start working with them, including case studies and FAQ. You can contact them quickly and easily using their online query form, explaining your dispute briefly and listing your specific area of contention. The body will then get back to you, allowing you to start the process simply. The Gambling Commission apparently endorsed IBAS as the "model for the provision of adjudication services".
Lindsays

Lindsays' history goes all the way back to 1815 when the law firm was established by two cousins. Since then, it's evolved considerably. They aim to provide completely objective service in ADR, though their range of services extends far beyond this. Full objectivity is clearly important to them, and they believe negotiating as effectively as possible early can prevent disputes from getting out of hand. Their history and diversity of services mark them as a reliable option with high professionalism.
Joel Goldman
Joel Goldman comes from a more commercial background rather than law, and he provides mediation services in numerous areas, including gambling. His website provides extensive guidance and advice on the role of an ADR service in the middle of a dispute between yourself and the online casino itself. They make it clear what is expected of you before you contact the firm, and stipulate the steps you must take in order to qualify for their help. They are approved by the Gambling Commission and are a small but credible ADR option.
IPCA

The Independent Panel for Casino & Bingo Arbitration specialises in gambling-related disputes and provides information and advice on contacting them in the event of an issue. Their FAQ is helpful, and there are multiple contact options available if you wish to get in touch with them.
ProMediate
ProMediate brings considerable experience and credibility to the table, with their mediators having worked as litigators in law firms, as solicitors, as judges, and in other relevant roles. Though they provide numerous mediation services across different areas, they have a page on their website dedicated to gambling-related disputes.
They have been approved by the Gambling Commission to act as mediators, and list the costs gambling operators have to pay, though it's free for the customer, of course. You can contact them directly through an online submission form, and provide a wealth of information on the mediation process, to ensure you can make an informed decision.
Disputes FAQ
The first step is to contact the casino and try to sort it out directly with them. If this is not possible then an Alternative Dispute Resolution (ADR) provider will assist the case and the last resort is to bring the matter to the courts.
If you think this is the case you can lodge a formal complaint within the regulatory authority that licensed the casino, such as MGA, UKGC, etc.
Yes, you can. However, this should be the last resort if no other agreements could be reached, even with the assistance of an Alternate Dispute Resolution (ADR) provider.
The ADRs gives both parties in dispute the opportunity to work out their issues with the help of a neutral third party and also, this is generally faster and less expensive than going to court.
In the vast majority of cases, you will have to bear the costs of eventual court procedures if you decide to escalate your complaint after not being able to solve the issue with the assistance of an ADR.

3 Articles
G. H. Moretto is the Editor at New Casinos.com and Nyecasino.org, also an expert in advertising and casino content with a passion for blackjack tables. He has managed research, content writing, translations and holds a degree in Social Communication with honours in Advertising, bringing to the table a decade of experience in the advertising and online gambling industries combined. Moretto was also directly involved in a Child Gambling project in the UK, which was discussed with several MPs to bring forward legislation changes to protect children. He has reviewed thousands of online casinos, slots and casino games and he definitely knows his way around bonuses, payment methods and trends. This casino enthusiast is an Editor at NewCasinos.com on a mission to reveal all the secrets of the industry with in-depth and unbiased reviews. Moretto aims to educate new and seasoned players about the risks and rewards of all new casinos, their bonuses and features to help players make better-informed decisions.
More info on G. H. Moretto