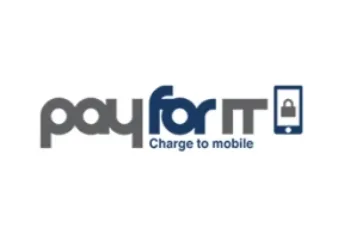 New Payforit Casinos

4.3/5
8 Min Read

PayforIt offers pay by mobile phone micropayment solution for a broad number of users online. As a service, it is open to anyone in the UK as long as they own a Pay Monthly or Pay As You Go mobile phone that has a credit balance.
This payment solution is a joint venture by the biggest mobile operators 3, EE, O2 and Vodafone. It is a casino payment method that makes it possible to top up your account and be charged on your mobile phone bill for that. Keep reading to see all casinos accepting PayforIt.
Latest PayForIt Casinos 2023
New PayForIt casinos are not hard to find today despite the service not being widely available around the world. It is quite popular in the UK and most are now using it to make casino deposits because it only takes a simple SMS message, without the need to share personal information with the online casinos. Take a look at a full list of the latest PayForIt casinos below:
Casino Lab

4.49/5
Casino Lab Review
100% up to €100 + 300 bonus spins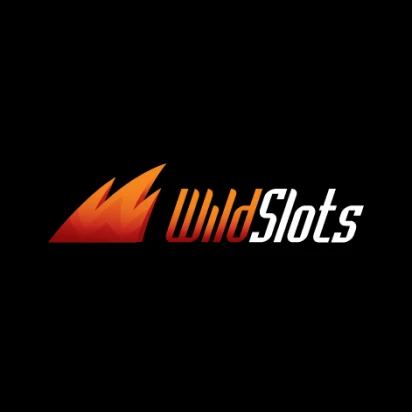 WildSlots Casino

4.3/5
WildSlots Casino Review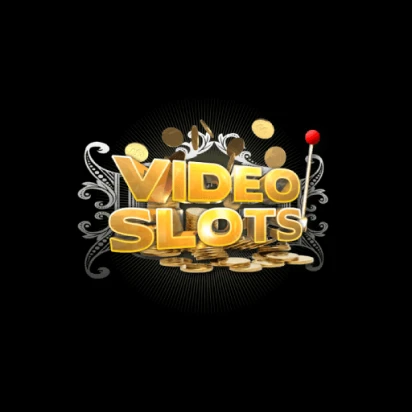 VideoSlots Casino

4.35/5
VideoSlots Casino Review
Using PayforIt at Online Casinos
The first step to using this service is confirming that it is available on your new online casino of choice. This can be done by checking whether the casino is licensed by the UK Gambling Commission, and then confirming that it accepts phone bill payments from players in the UK.
Depositing is incredibly simple with this option. All you need to do is establish whether the casino allows for phone bill payment, and also find the PayforIt logo. You can make the deposit of your choice and it shall then be charged to your mobile billing account which you can pay at the end of the month, or using your mobile credit as you go.
You will find that you can also make deposits using SMS. At the moment, it is not possible to make a withdrawal using the PayforIt platform. Making payments using a mobile device is not something new to online casinos. There are online providers who have been able to safely provide similar services, such as PayPal.
The difference comes in the way that billing is done. The added level of safety with this method comes in the way that one can pay their deposit once they receive their mobile bill at the end of the month. This is a special technique created for online casinos that is known as micro-billing. It helps to control spending as one does not make huge deposits into their account.
Advantages of using PayforIt
Despite being a UK based payment method there are not a lot of new casinos accepting PayforIt. Nevertheless, the benefits of being able to pay directly from your mobile via PayforIt are many.
Flexibility
PAYG Wallet
Great coverage
Increased security
Simplicity
No bank account
Flexibility
Using this service to top up your casino bankroll gives you the great flexibility of pre-paid vouchers along with e-wallet services.
PAYG Wallets
Many users enjoy the nifty Pay As You Go wallet feature which PayforIt provides. This lets you save a designated amount of money in a 'wallet' for instant transactions anytime.
Great Availability
As PayforIt has been created by a consortium of the UK's mobile networks it is available across all of them. This also includes any of the 'virtual' providers such as GiffGaff, Tesco Mobile or Virgin Mobile and more. Anywhere you have a 3G or 4G enabled device with a data connection, you can use the service to top up your bankroll.
Increased Security
PayforIt allows you to make payments by using your mobile phone which eliminates the need to share your banking or financial details such as your credit card number, bank account number, etc.
You can simply recharge your mobile balance using cash and use it to fund your online casino account. This simple mode of transaction mitigates a lot of safety and security concerns associated with credit card payments, online banking, wire transfers, and other traditional modes of funds transfer. This gives peace of mind if you're using a new casino site which you are unfamiliar and perhaps unsure about.
Simplicity
PayforIt is also very simple to use as you don't have to remember any complex login ID or passwords.
No Bank Account Required
When using the PayForIt system you do not need an existing bank account, or credit or debit card. The system simply uses your existing mobile phone account to pay for your deposits.
Disadvantages of Using PayforIt
This pay by phone system does have a few minor downsides despite all the advantages listed above.
No withdrawals
UK mobiles only
Transaction limits
No Withdrawals
There's currently no way to withdraw money from your online mobile casino account using PayforIt. Like other pay by phone services, it's designed for deposits only at the current time. Therefore, be sure that you've got a solid withdrawal method set up with your online casino to get your funds out when you want to.
UK Mobiles Only
To use the PayforIt platform you'll need to have a UK mobile number. This means that if you have a non-UK number but use any of the UK networks, you still can't use the PayforIt platform. However, it is easy to pick up a UK SIM card for any of the networks and then you'll have yourself a UK mobile phone number and be able to use this service.
Daily Transaction Limit
PayforIt does have a pretty low-value upper limit of £30 per transaction. This might prove prohibitive for some players who which to deposit more than this per day, however, some players find this a handy way of keeping their casino spending in check.
That said, you can try contacting your mobile network provider to see if they can increase your personal limit. If you have a healthy account status then this might be possible as the networks are the ones running the service so have the power to offer this.
How to Deposit with PayforIt?
PayforIt is a popular way for crediting your casino account because you can maintain full anonymity and get instant credit. Online casinos use this service to process payments directly, however, some indirectly route it through other pay by phone gateways like Boku, ImpulsePay, Oxygen8, and Fonix. You can use any of these providers to access your mobile balance at any time. Let's take a look at making a deposit with PayforIt step by step:
Quick PayforIt Casino Deposit
Check if it is available at the casino.
Enter the details (amount, promo code, etc).
Validate payment via SMS.
Confirm on your mobile and have fun.
How to Withdraw with PayforIt?
At this time it's not possible to make a withdrawal via PayforIt. Just like other pay by phone systems, it only works one way – which is for deposits only.
The systems and networks involved are many and complex. Creating a system where funds can be returned back onto a player's phone bill as credit has proven too difficult to achieve thus far.
Who knows, it might be possible in the future but for now you'll need to make sure you have a solid withdrawal option set up. Having this in place already will take the hassle out of withdrawing any funds from your online casino account.
Requirements for Using PayforIt
Before diving in and using the service on a regular basis, it's good to know if you need any specific things to start using PayforIt to bankroll your casino account.
UK SIM card needed
Pre-pay or PayAsYouGo plan
Data connection
Mobile phone required
Paying via a Landline
PayforIt FAQs
1. Why use PayForIt at new casino sites?
There are a few reasons to use PayForIt as a payment method, most outlined above. But easy-of-use, speed of transactions and anonymity are amongst the top reasons.
2. Is it safe to use PayForIt in an online casino?
It's safe to use PayForIt as a payment method as long as you don't lose your mobile phone or don't give it to strangers but it is less safe than Boku for example, which has other safety measures to avoid fraudulent activity. If it happens you should block it with your carrier and if possible, inform your casino to block any deposits until you find it or acquire a new mobile phone.
3. Are there fees for using PayForIt?
No, you shouldn't pay any fees on most PayForIt casinos for depositing but as a rule of thumb make sure to confirm if your chosen casino charges any fees, as some repass their fees to players. Also, check with your carrier to see if they charge you for using this service.
4. What type of mobile phone do I need?
You can use any mobile phone with a SIM card, you don't need to own a smartphone or any specific model to use PayForIt as a payment method, just make sure you have signal in the area you are.
5. Do PayForIt casinos accept other banking methods?
Yes, we haven't seen any PayForIt casino that does not accept cards, vouchers and even some cryptocurrencies.
6. Can I deposit with PayForIt and use another banking method for withdrawals?
Yes, you can because PayForIt only allows deposits from your mobile balance or monthly bill. So you will be prompted to select another payment method when you request a withdrawal.
7. What are the best alternatives to PayForIt?
If you want to stick to similar payment methods using only your mobile device, you can try Siru Mobile, Boku or Pay By Phone.

3 Articles
G. H. Moretto is the Editor at New Casinos.com and Nyecasino.org, also an expert in advertising and casino content with a passion for blackjack tables. He has managed research, content writing, translations and holds a degree in Social Communication with honours in Advertising, bringing to the table a decade of experience in the advertising and online gambling industries combined. Moretto was also directly involved in a Child Gambling project in the UK, which was discussed with several MPs to bring forward legislation changes to protect children. He has reviewed thousands of online casinos, slots and casino games and he definitely knows his way around bonuses, payment methods and trends. This casino enthusiast is an Editor at NewCasinos.com on a mission to reveal all the secrets of the industry with in-depth and unbiased reviews. Moretto aims to educate new and seasoned players about the risks and rewards of all new casinos, their bonuses and features to help players make better-informed decisions.
More info on G. H. Moretto