New Siru Mobile Casinos

4/5
5 Min Read
Siru Mobile is a mobile payments method based in Finland. They are one of the pioneers in developing cloud-based payment systems, which can be experienced through Siru's Pay By SMS function.
Siru Mobile is the Twitter of digital payments and it uses the good old SMS to process its payments. Any phone with a SIM card that can receive and send texts, can be used to transfer money via Siru.
Latest Siru Mobile Casinos 2023
The company started operating in 2011 and offers new, hassle-free payment solutions for people on the go. While Siru Mobile describes itself as the 'world's easiest way to pay with a mobile phone, its services are only available in Finland, Sweden and in the UK.
It is a safe and easy payment method that several new online casinos accept. Don't forget to compare casinos accepting Siru Mobile to see if you are on the right way. For now, take a look at a full list of Siru Mobile Casinos below:
Short Facts
Company Name: Siru Mobile
Transaction Time: Instant
Min Transaction: 10 $/£/€
Deposit Fees: 0 $/£/€
Security: Unique SMS code.
Currencies: EUR, GBP.
Max Transaction:

Varies according to country (in the UK, its £500 in 30 days)


Withdrawal Fees: NA
Advantages of Siru Mobile
Safe and easy
There is no need to input any sensitive data when using Siru – all you have to do is create your account on Siru Mobile and the charges will be made directly through your phone.
No cards or bank account needed
To use Siru Mobile, the only requirement is having a mobile phone and a mobile provider for the charges to be made.
Disadvantages of Siru Mobile
Availability restricted
For now, Siry Mobile only works in Finland, Sweden and in the UK, but they are looking to expand to other countries.
Small transfer amount
Users are only allowed to transfer a restricted limit of £500 for each 30 day period.
How to get a Siru Mobile account
There is no need to register at Siru Mobile, all you have to do is enter their website and create an account, or download the app. The company will then contact you to verify the phone number with an SMS code for identification and confirmation of the mobile device.
You can also create an account with their MySiru Wallet, which is the company's new e-wallet. Check the steps:
Enter Siru Mobile website or download the app on your device
Go to Login
Create your account
Verify your phone number to confirm your information
How to deposit at a Siru Mobile Casino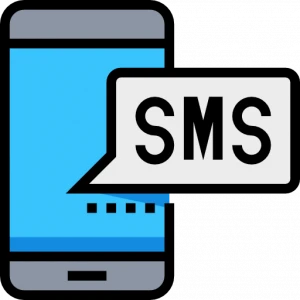 To use Siru Mobile, first make sure the online casino accepts payments through the carrier-billing method/ mobile balance payments.
Head to the "cashier" section of the online casino, where you have to enter your deposit details. After entering the amount (which has to be a minimum of £10 and a maximum of £20), you will have to select Siru Mobile as your payment method.
Once you confirm the request, you will be redirected to an online portal of Siru Mobile. Here, you have to simply enter your mobile number, from which the balance will be deducted. No registration is required, except for people using MySiru Wallet.
To validate your payment, you will receive an SMS from Siru Mobile. Simply reply with a capital "Y", and your payment will be forwarded in the blink of an eye.
Just a few easy steps to deposit at a Siru Mobile Casino
Enter the Cashier page on the casino
Set the amount you would like to deposit
Select Siru Mobile as the payment method to be used
Confirm your request
Enter your mobile number to validate your payment
How to make a withdrawal with Siru Mobile
Since Siru Mobile is an exclusive payment method, you won't be able to withdraw from your mobile casino account using this method. You will have to choose another way to receive your winnings, via bank transfer, for example.
Safety and Security
The best part about Siru Mobile is you don't have to enter any sensitive data or banking information, as you will be charged through your mobile phone bill. The website also offers standard SSL encryption.
Siru Mobile Requirement
The sole requirement for you to use Siru Mobile is to have a mobile phone and a provider for your payments to be charged. Also, Siru Mobile is only available in Finland, Sweden and the UK.
In the UK, Siru is limited with Virgin Mobile and all operators that belong to its networks, while in Sweden, they do not work with Comviq.
Siru Mobile FAQs
1. Why use Siru Mobile at new casino sites?
Siru Mobile is an easy and safe way to complete small payments on online casinos, not having the need to enter any sensitive data or bank account information.
2. How to make a deposit in a Siru Mobile casino?
To deposit using Siru Mobile, you have to enter the Cashier page, enter how much you wish to deposit and then select Siru Mobile as your payment method. You will then receive an SMS from Siru Mobile and all you have to do is reply "Y".
3. Is it safe to use Siru Mobile in an online casino?
Since Siru Mobile doesn't require any data, bank account or credit card information, Siru is probably one of the safest ways to go about your online casino payments.
4. Are there fees for using Siru Mobile?
Depending on the casino you're playing, there will be some fees charged, which will be stated directly before you complete the payment so you won't have any surprises.
5. What are the best alternatives to Siru Mobile?
Since Siru Mobile isn't necessarily a banking method and probably isn't the best option for high rollers (as it has a very low maximum transaction amount), online casinos will probably offer other payment methods for players looking for a more wide range of possibilities.

3 Articles
G. H. Moretto is the Editor at New Casinos.com and Nyecasino.org, also an expert in advertising and casino content with a passion for blackjack tables. He has managed research, content writing, translations and holds a degree in Social Communication with honours in Advertising, bringing to the table a decade of experience in the advertising and online gambling industries combined. Moretto was also directly involved in a Child Gambling project in the UK, which was discussed with several MPs to bring forward legislation changes to protect children. He has reviewed thousands of online casinos, slots and casino games and he definitely knows his way around bonuses, payment methods and trends. This casino enthusiast is an Editor at NewCasinos.com on a mission to reveal all the secrets of the industry with in-depth and unbiased reviews. Moretto aims to educate new and seasoned players about the risks and rewards of all new casinos, their bonuses and features to help players make better-informed decisions.
More info on G. H. Moretto