New Citadel Instant Banking Casinos

/5
5 Min Read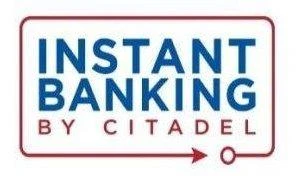 Citadel Instant Banking is a company that was founded to offer online payment solutions. It makes it easier for customers to make money transfers from their online banking accounts. It has continued to grow from strength to strength as it is safe and secure and also ensures transactions are carried out fast.
The services that are available from Citadel Instant Banking can be processed on mobile devices with ease. All one has to do is get to the payment section of their online experience, and follow the instructions on how to make payments. There is no need to download any application to ensure that the process is completed.
Latest Citadel Instant Banking Casinos 2023
There are a large number of payment solutions services available online, yet there are features from Citadel Instant Banking that help it to stand out. To begin with, it is easy to use this service when your bank is supported by the existing system.
However, in the event that your bank is not in the system, you will still be able to complete your payment with ease. Furthermore, the money that you deposit is placed into your account almost instantly!
Citadel Instant Banking is favoured by a wide range of new casino sites because it is so easy to use! You can even compare casinos that accept Citadel Instant Banking before signing up at one. In the meantime, have a look at a full list of the Latest Citadel Instant Banking Casinos below:
Instant Banking Short Facts
| | |
| --- | --- |
| Currencies | CAD, AUD, EUR, GBP, USD, DKK, SEK, HUF, JPY, and PLN |
| Security | Multi-factor identification, Encryption and Standard Bank Protocols. |
| Transaction time | Instant in most cases |
| Min. Transaction | €/C$/£10. |
| Deposit Fee | No. |
| Withdrawal Fee | May be applicable. |
Advantages of Citadel Instant Banking
Instant transactions
Instant payments are available and for the most part, they are free!
Safe and secure
Payments are transacted safely and securely. All personal data is fully protected.
Anonymous transfers
Privacy! It means that when you make deposits and withdrawals you can keep your information safe since no personal information will be sent to the casino or merchant.
No registration needed
There is no need to create an account to use this payment solution since it is incorporated into regular banking services.
Mobile friendly
This is for you who spend a lot of time on the go. Citadel is supported on all iOS and Android devices, and you don't need to download any software or application for that!
Disadvantages of Citadel Instant Banking
Not widely supported
Not all banks are supported by Citadel Instant Banking meaning one needs to confirm that their bank is supported.
Withdrawal fee
Withdrawals can be made though there is a charge implication, and they are slower to process than deposits.
Available in a few countries
Unfortunately, Citadel Instant Banking is only available for use in around 20 countries.
How to get a Citadel Instant Banking Account
This is convenient for online players who often spend a considerable amount of time being redirected to too many pages. There's no need to register to use this payment solution.
How to Deposit at a Citadel Instant Banking Casino
Go through the simple login process and choose Citadel Instant Banking. Once you have followed the instructions, you will get a notification that the payment made has been successful, making it possible for you to start playing in the casino immediately.
Just a few easy steps to deposit at a Citadel Instant Banking Casino:
Head to the Cashier page on the casino.
Select Citadel Instant Banking as your preferred online casino deposit method.
Enter the amount to be deposited.
Notification that the payment is approved will be sent.
Start playing!
This is a payment solution that guarantees safety. While carrying out instant bank transfers, there is no need to reveal any of your personal financial information when you are making payment using Citadel Instant Banking.
How to Withdrawal With Citadel Instant Banking
To cash out your casino winnings, it is possible to use Citadel Instant Banking though it is necessary to confirm whether the website that you are on supports this solution as a withdrawal option.
To use this option, put in the amount that you want to withdraw using Citadel and then carefully follow the instructions that are given. Your money will be placed into your bank account.
Just a few easy steps to withdraw at a Citadel Instant Banking Casino:
Go to the Cashier page on the casino and click on "Withdrawals".
Enter the amount you want to cash out.
Select Citadel Instant Banking as your preferred online casino withdrawal.
Request your withdrawal.
Wait for the payment approval.
Unlike deposits, withdrawals are not instant and neither are they free. There is a small withdrawal fee that you will need to consider.
Safety and Security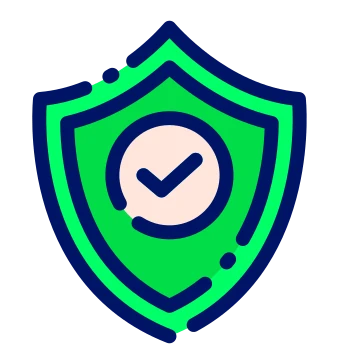 To keep those who use Citadel Instant Banking Commerce safe, they ensure that they have high-quality authentication and privacy protection, as would be expected from a bank. This means that customers will be required to answer a range of multi-factor authentication questions that their banks request.
It will ensure that they can verify they have accounts with the banks. This system also banks on the existing sophisticated security technologies that are being used by banks. The main reasons for this are to prevent fraud and also intrusions from other parties.
Citadel Instant Banking Requirement
To use Citadel Instant Banking, your relevant bank account must support this functionality. Important to mention that the user must be 18 years old or older. These are the only requirements to start playing at your favourite Citadel Instant Banking Casinos.
Citadel Instant Banking FAQs
1. How to use Citadel Instant Banking for casino deposits and withdrawals?
It's easy! First, make sure your bank supports Citadel as an option for payments. If so, simply head to the Cashier page on the chosen new casino and place your deposit or request your withdrawal.
2. Is it safe to use Citadel Instant Banking in an online casino?
100%! Citadel is encrypted with the highest quality security technology to protect your account.
3. How to set up a Citadel Instant Banking account?
There's no such thing as a Citadel Instant Banking account. All you need is to hold a bank account that supports Citadel as a payment solution.
4. Which casinos accept Citadel Instant Banking?
Citadel is becoming more popular over the years and is available in 20 counties. Check Lucky Dino, Casino and Friends and Play Ojo. These are just a few names that accept Citadel as a payment method.
5. What are the best alternatives to Citadel Instant Banking?
If you're looking for something widely accepted, we recommend you to have a look at MasterCard Casinos. You can also check Neteller, a very popular e-wallet amongst online casino players.