New Playtech Casinos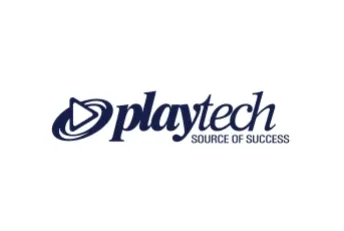 Playtech is one of the oldest and biggest online game developers in the world. They sport a massive catalogue of games and can be found on a near-endless list of new online casinos.
Their inception year was 1999, and three years later, Playtech became the first land-based casino operator in Europe to go online and let players bet from the comfort of their homes.
Their part in the digital revolution secured, they continued to develop slots based on major properties from films to comic books and more.
New Playtech Casinos 2023
Playtech has released more than 500 casino games, that include slot games of various categories, unique table, and card games, and fixed odds games. Some of these titles have become hot-selling brands with millions of players enjoying them. The casino releases 50+ casino games every year and this number is only going up as the company tries to claim the top spot in this competitive industry. You can find all/most of their games at the following brand new casinos: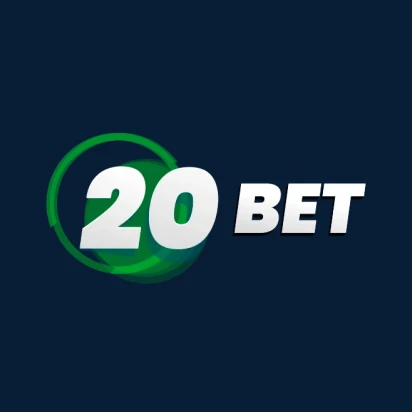 20Bet Casino

4/5
20Bet Casino Review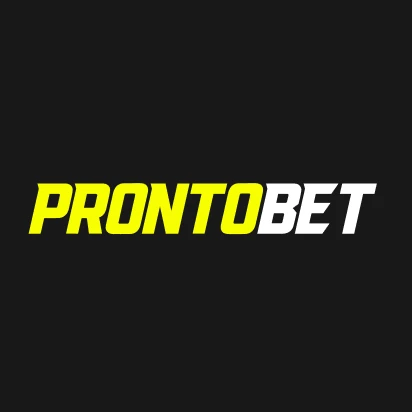 ProntoBet

4.2/5
ProntoBet Review
Advantages and Disadvantages of Playtech
Playtech is more of an one-shop-stop company that offers turnkey solutions not only to online and mobile casinos but also to all kind of online gaming operators.
Besides it's famous online slot machine games, Playtech offers also other casino games such as poker, bingo, scratch cards, sports betting, mobile games and live casino. Two of their games, Ugga Bugga and Goblin's Cave, give over 99% RTP. Playtech is a holder of Remote Gambling Software License from the UK Gambling Commission and therefore is allowed to offer its online slots and casino games in the UK.
Advantages
+ Huge Variety of games and game types
+ A-class security features
+ Trend-setting features
Disadvantages
– Limited to certain geographies
– Low bonuses on their games
Playtech Games
Playtech delivers on high-quality Casino games, Sportsbook platforms, Poker games, Online Bingos, Social Gaming, Lotteries and Live Casino games. The casino also develops innovative platforms like the IMS (Information Management Solution), or Playtech One, which smoothens the process of customization and casino-building for operators, by integrating various payment methods, customer support, regulatory compliance, etc.
They offer over 500 innovative and exhilarating online casino games and releases over 50 new casino games every year. Besides the famous slot machine games, the company has great poker games, bingo games, scratch cards, mobile games, sportsbook and a great Live Casino platform.
Playtech has become particularly famous through the licensing agreements with well-known movie and entertainment brands like Marvel, MGM, NBC Universal and HBO. They have released in recent years many online slots with comic themes and famous superheroes including the Hulk, the Daredevil, the Batman, the Iron Man and the Fantastic Four.
We could easily say that Playtech is some kind of specialist in making online casino slots for blockbuster movies from Hollywood. The online slots of Marvel have a common progressive jackpot running simultaneously for all online slots and grants at times huge winning amounts. Most however progressive jackpot winning has been made at Beach Life jackpot game, with the biggest win to exceed 6.2 million €.
Who Are Playtech?
Playtech was founded in Estonia, 1999, and have since then been one of the leading casino software developers. Nowadays the company has it's headquarters on the Isle of Man and has been listed on the London Stock Exchange since 2006. In the early years, Playtech has had a great organic growth but in recent years they have been very active in acquiring both direct competitors and other companies from complementary business fields.
Playtech has come miles from its humble beginnings and has delivered on a number of game varieties like Live Casino games, Bingo networks, iPoker networks, land-based offerings, Video-betting games and mobile casino games. The company's strict work ethics and customer-centric development took it to new heights and its soon reached its zenith in 2006, when it was listed on the London Stock Exchange, in the AIM groupings.
After 2010 Playtech has bought the leading games aggregator, GTS, the biggest Bingo provider in the UK, Virtue Fusion, The online slot and casino game developer, Ash Gaming, the leading mobile gaming enabler, Mobenga, the affiliate marketing specialist, PTTS, the provider of management systems, Intelligence Gaming, the sports betting provider, Genuity and the VLT systems provider Aristocrat Lotteries.
Playtech officially became a public company and it soon began a slew of expansions into different markets and consolidated its online and offline presence. By the first decade of the 21st century, the company penetrated into the regulated markets of Italy, Spain, Estonia, Serbia, and Bulgaria. The first regional office was started in 2007 in Bulgaria. The company had also broken into the sports betting market, which saw a new revolution in mobile betting.
The most decisive year for Playtech was 2010 when it became a full-fledged developer of online games by merging with various casino game providers and integrating its key resources. The preparations for the long haul began with the key acquisition of leading games aggregator, GTS, followed by the biggest Bingo provider in the UK, Virtue Fusion.
The next big acquisition was Ash Gaming, which was a regional leader in core game-programming. Leading mobile gaming enabler, Mobenga was next in the list, followed by Affiliate marketing specialist, PTTS and leading provider of management systems, Intelligence Gaming.
These acquisitions very a vital part of the re-branding of Playtech as it entered the niche club of developers, who had the resources to deliver high-quality video slots and casino games. In 2011, Playtech was granted licenses to connect their online and retail operations, which saw the digitization of several original Playtech games like Wild Poker, Tinder-Box Betting, etc.
The roaring success of Playtech's casino model attracted huge investors and 2012 was the year that finally brought the curtains down. In 2012, the company was listed on the London Stock Market's Main Market, which enabled it to be funded by coveted funds and investment groups.
With the right kind of money coming in, Playtech began to deliver classic show-stopping games on the iGaming platform. Another major event for 2013 was a total acquisition of the UK's leading sports betting provider, Genuity. Playtech next invaded the online poker market by buying PokerStrategy. Inc., which was one of the most profitable acquisitions of Playtech and would dominate the poker industry for the coming years.
The next natural step for the company is to consolidate its huge network into a coherent platform, that can be accessed through a single user login. Fifteen years into operation, Playtech has become a self-inclusive company which provides various services to online gaming operators like customer services, financial analyst services, Fraud Prevention services, hosting services, Payments advisory, Live Dealer Services, Poker and Bingo Network Management and Marketing Services. The company has grown its wings in several non-EU markets like Turkey, Canada, Australia, and Japan, by various strategic partnerships with native companies.
Awards Won by Playtech
Playtech has been spoiled with many awards over the past years. The latest ones for the year 2015 are "Bingo supplier of the year 2015", "Multi-channel supplier of the year 2015", "Platform of the year 2015" and "RNG casino supplier of the year 2015" from EGR B2B Awards.