New Keno Games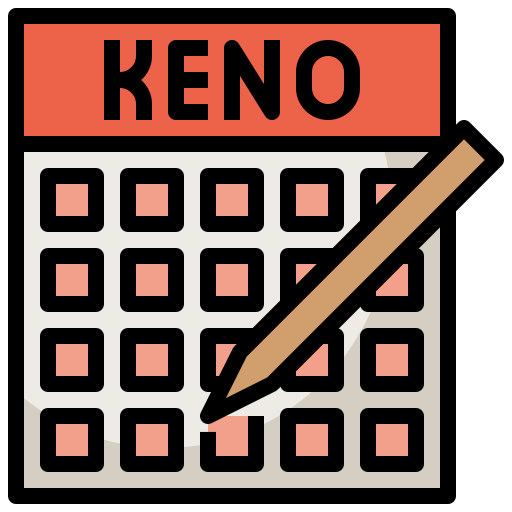 Keno is a fast-paced mixture of the very best of bingo and lotto all wrapped into one. You are given a card with 80 individual numbers, you can bet on up to 10, sometimes up 20. The more numbers you pick, the higher the likelihood of winning, but the value of each hit also goes down.  That's really the gist of the game, anyone can pick it up in seconds, and any fan of bingo or lotto are likely to fall in love.
On this page, we have collected every new keno casino and created a simple keno guide where we take you through everything you need to know, from how to play, to the basic rules, general Keno odds, how the RTP changes based on your bet, and much more. Yes, keno, like any casino game, no matter how simple, has a lot under the hood, especially as you can optimize your odds. We also have an FAQ section, at the very bottom of the page, which should answer any outstanding questions you may have.
New Keno Casinos 2023
Keno is undoubtedly one of the most underrated casino game. It is to the point that a large number of big casinos do not even offer the game at all. It is bizarre, and a bit sad. This is also why the below list is so useful. We have created a nice and clean overview of all new online casinos with Keno, which will hopefully put an end to the consistent tragedy of the Keno lover.
Few things are more infuriating than signing up to a casino before realizing that there is no Keno. By joining the casinos below you escape this issue completely. It also offers you the ability to compare their offers and pick the best new Keno casino for you.
Last update:
January 23, 2023
Keno Online Vs. Traditional Keno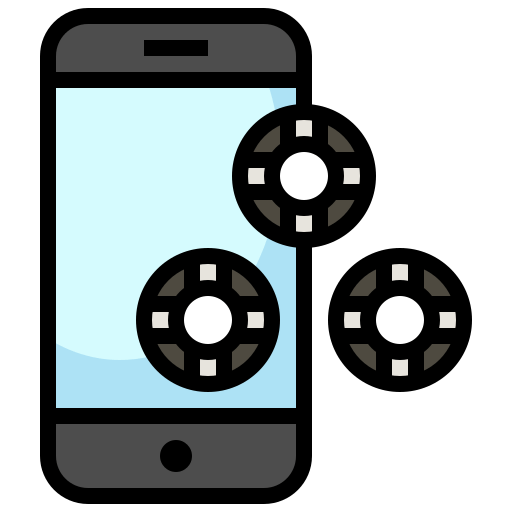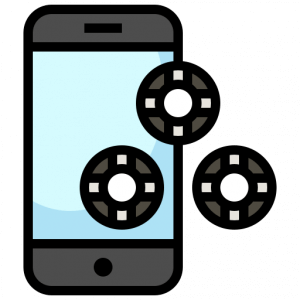 The major difference between offline and online keno is the added sense of privacy, and of course, the freedom of playing wherever you are. Another difference is the speed of the game, and the way in which numbers are drawn. In most versions of online keno, you even have the ability to increase the tempo so that you get the results right away. This can make the game far more entertaining.
It is also worth mentioning that many versions of online keno allow you to see the history, and thus know what numbers have been hit, without keeping track of yourself. Of course, the chance is random, and every bet has the same odds of being hit with every new bet, but many still use the history to inform their keno strategy and choices.
You will also be able to access a much greater range of resources, from seeing the RTP of each game and the ability to know for certain that everything is completely random thanks to the licensed and approved random number generator.
Play Keno Casinos on The Go
Let us also not forget that you can play your favourite online keno games via Mobile Casinos and have the experience on the go. The greatness of Keno is that it is such an easy game to stop and return to, and can allow for a lot of quick and easy gameplay wherever you are.
Don't Forget Keno Bonuses
You can actually get very lucky with keno and casino bonuses, as this is one of the few games, outside of slots, that you may be allowed 100% wagering. If you don't know how this works, most casinos have caps on which games count towards the wagering requirement.
Certain casinos will not even allow you to play on table games with your bonus and may restrict it entirely to slots. However, while roulette, blackjack, etc. rarely count more than 10-20%, Keno is known to breeze through. Just be careful to check the T&Cs to make sure you can actually use your bonus on Keno games before you sign up.
How to Play Keno: Our Quick Keno Guide
Keno is a simple game with rules and gameplay that similar to that of a lottery and bingo. Each bingo card has 80 individual numbers, and you can choose how many you wish to bet on, usually with a cap of 10 numbers. It is, however, possible to find games that extend this cap up to 15 or even 20 numbers.
Once you have chosen your number, and how much you wish to be, you click play.  You usually see the numbers come in the form of balls, just as if you were watching lotto or bingo. Don't worry, it is quite a lot faster, and normal gameplay is just a few seconds. You will however also usually have the option to speed up the round and get the results instantly.
The great thing with Keno is that how much you can win, and how you win, changes based on your bet. The more numbers you select the higher your top prize becomes, but you will also need to hit more numbers to be able to get anything at all. Choose wisely.
Keno Rules
The rules will change slightly from Keno game to Keno as the amount of numbers you can bet on will vary. This will, in turn, affect how much you can win. These are the general rules:
The bingo card has 80 individual numbers
You can vote on a variation of 1-20 different numbers (pending names)
The bet you place is for your bingo card as a whole, not the individual numbers
The more numbers you choose, the higher the max payout becomes
You need to have half of your numbers drawn in order to win 1:1 payout, anything less pays out nothing at all
Once you press play 20 numbers are drawn at random by a random number generator. This happens regardless of how many numbers you chose
If a number is drawn that was also chosen by the player, this is called a 'catch'. The more catches a player makes, the better the payout
Variations:
The standard amount of numbers you can get on ranges from 2-10
Some Keno game extends the max number to 15 and 20
Certain Keno games allow you to bet on just 1 number
Keno tickets
In real life keno venues, players choose their numbers on a paper ticket or on a special keno machine. When you play online you select your numbers on a virtual ticket. You can choose your numbers individually or choose to have them randomly generated for you.
Note: You keep the same numbers over several rounds or 'races'. In online keno, there is no limit whatsoever to how many times you can bet on the same numbers.
Winning at Keno
The objective of the game is to 'catch' the winning keno numbers on your ticket. You will only win if half of the numbers you pick are chosen. This means that if you play with 10 numbers you will need to catch at least 5 in order to win anything at all. The payout here is 1:1, meaning you only make your bet back. If you play with 10 numbers and catch for or less you get nothing what so ever.
Keno payouts are determined by the operator, who provides a paytable to display how much a player stands to win for any number of catches, which are then multiplied by the player's wager. Be sure to hack how much each combination is worth for the game you choose to play on.
Keno odds
The odds of a win in keno are heavily influenced by how many numbers the player chooses to play with. Below are a few examples of how the odds change depending on how many numbers are chosen, in a standard game with 20 of 80 balls drawn randomly.
With one number chosen, the player has a 1 in 4 chance of winning and a 1 in 3.33 chance of losing.
And that's if we were just playing with one number. Let's give it a look if you play with 5 numbers:
A 1 in 1,550.57 of catching all five numbers
A 1 in 82.70 chance of catching four numbers
A 1 in 11.91 chance of catching three numbers
A 1 in 3.70 chance of catching two numbers
A 1 in 2.46 chance of catching one number and
A 1 in 4.40 chance of catching no numbers at all.
The data shows that as the chance of landing the whole set of selected numbers is much smaller than that of landing a few of those numbers. This is even more prominent when we consider larger arrays of numbers. The chance of catching all ten selected numbers is 1 in 8,911,711.18 while the chance of catching none of the ten numbers is 1 in 21.84.
Types of Keno
There are several variations on the game of keno, each with some changes to the rules of the original version of the game. These variants are mainly found in live betting venues however online operators are gradually introducing more variety in the types of keno they offer.
Power Keno
This game of Australian origin works exactly like standard keno but also rewards the player if the final ball matches one of the player's picks. In this case, any wins will be quadrupled.
Super Keno
This is the inverse of Power Keno in that if the first ball matches one of the player's picks, any subsequent winnings will be multiplied by four.
Way Keno
In this game, the player selects groups of numbers to create multiple ways to win. A player can select four groups of numbers, each with 3 numbers in it, all on the same ticket.
Combination Keno
This is a variation on Way Keno and allows players to combine their chosen groups of numbers in different ways, resulting in different sets of numbers.
Online Keno Strategy: Quick Tips to Play Better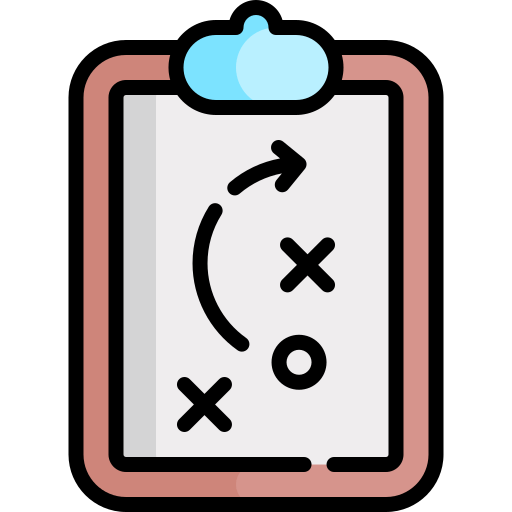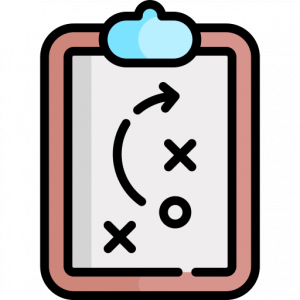 Keno is similar to a lottery game in many ways and is a game of chance. There is however still things you can do to increase your odds, as well as other quick tips you should keep in the back of your mind to be sure you don't make mistakes.
The below tips are also designed to help you have a better time, which is what online gambling is all about.
1. If You Are a Beginner, Take your time
Do not start with the maximum stake money you can afford – be patient, begin with a small amount, and build your way up as you get more used to keno's rhythm. Yes, Keno is a game of chance, but learn to understand how the game plays and reacts before you start betting large amount of money. This will also keep the game more engaging, as betting high without knowing exactly how the game works is more frustrating than fun.
2. Avoid the temptation to track numbers from one game to another
Though it's extremely unlikely that the exact same numbers will reappear in quick succession, it is still theoretically possible due to the RNG at the game's heart. One game bears no relation to the one before or after. Ultimately, trying to keep track will cost you more money than it will win.
3. Don't be Strict on Where the Numbers Come From
Keno players choose their numbers according to a variety of systems. For example, you may want to pick five based on the birthdays of your friends or family, or other important dates. Alternatively, you may choose them based on phone numbers or similar.
On the other hand, you may prefer to pick numbers at random, with no system in place. If you play on a regular basis, you may find the latter option the most practical, rather than repeating birthdays, phone numbers etc. Again, the RNG is the reason for this since using the same numbers won't be frequently successful.
4. Play With More Rather Than Less Numbers
Your RTP actively increases the more numbers you play with, and your max win increases.
5. Do Not Play With Odd Numbers
Keno games tend to round up rather than down when they count how many numbers you need to catch in order to win 1:1. We already explained how you need to catch 5 numbers to win 1:1 when you play with 10 numbers, well, the same applies if you just play with 9. Like we said above, going with the maximum number available is the most beneficial, but if you do want to play lower numbers make sure that they are even,
6. Get involved with the Online Keno Community
There is a vibrant community available to discuss potential techniques or popular games with like-minded players. You may discover a new keno game you love but have been unaware of.
Online keno offers hours of fun for players of all ages, experience, and skill levels. Whether you play on your desktop computer or a mobile device, keno gives a fast, simple thrill every time.
Keno Glossary
Here's a quick overview of frequent terms used in online Keno:
Catch: Each winning number that matches a number you selected is called a catch.
Keno Card: The basic gameplay shows the 80 numbers you can choose from.
Balls: The individual winning numbers are usually represented by balls.
Bank: Common term in the casino industry, referring to the casino, i.e. the house, i.e. who you are playing against.
Bankroll: The term 'bankroll' refers to the amount of money a player has dedicated towards playing the casino game.
House: The casino itself, also often called "the bank".
Keno Board: The overview of the numbers that are drawn.
Pattern: This refers to the numbers you are betting, more specifically, the pattern they are in.
Paytable: This is the standard paytable you have for all casino games, explaining how the payouts work. You will usually find it under an information or paytable icon.
Push: In Keno, a push typically refers to a win which is equal to the amount that was initially wagered.
Race: A single game of Keno.
Random Number Generator (RNG): This is the mechanism all random games of chance use in the
Ticket: Refers to the Keno Card.
Turbo Play: Instant results.
Winning Numbers: During a keno game, 20 numbers are drawn. These are called the winning numbers.
Keno Casinos FAQs
We keep our FAQ updated whenever a new question pops in. Do you feel we left anything out? Feel free to contact us directly and we will be more than happy to give our answer.
1. How Many Numbers Do You Need to Catch to Win at Keno?
You need to catch at least half the numbers you bet on in order to win 1:1, and one more than half to start making a profit. If you are playing with odd numbers it gets even harder, as .5 will be rounded up. I.e. If you play with 5 numbers, you need to catch 3 numbers to win.
2. What are The Best Keno Numbers?
There are none. You may trick your mind into thinking otherwise, especially if the gameplay shows you the numbers rolling in from one side, but this is simply a simulation. All numbers have the same value due to the nature of the RNG, meaning that every number is theoretically equally likely to be hit from game to game. Rather, you need to consider your style of choosing numbers, with more being better, generally.
This is because the more numbers you choose, the greater your chance of winning. While you can win on smaller bets, such as picking just one or two numbers, these are lower risk. Investing in more 'spots' may increase your chance of success, but will cost you more.
3. Why Do the Odds Improve the More Numbers You Bet On?
This is because the more numbers you bet on, the higher the likelihood is of winning. If you bet on two numbers, at least one of those two numbers need to be hit in order to win 1:1. If you bet on 10 numbers any 5 of these 10 numbers can be hit for you to win 1:1.
4. How Does New Casino Rate Keno Casinos
The overall rating listed on the toplist above reflects how great the casino is on a series of attributes, from the bonus to the general customer experience, including the game selection. If you open the review or use our comparison tool you will see the individual rating for each attribute we measure.
5. Do the Results Change if I Click Turbo Play?
No, the winning numbers are chosen by a random number generator and seeing the numbers be chosen or clicking turbo play has zero effect on the algorithm.
6. Can I Play Free Keno Before Wagering Real Cash?
Yes, many casinos allow you to play the demo version. This is a great way to test out the individual Keno games and see which you like best before wagering your own money.