Babe Casino Interview – New Gambling Trends for 2018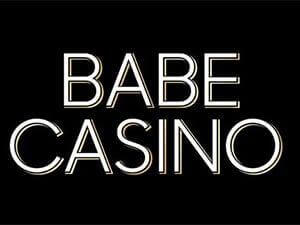 Babe Casino is one only of the newest casino sites for 2017 but also one of the boldest ones. The theme of the casino is something we have not seen before and the combination of being premium and elegant  goes well with Babe Casino. Being established in the gambling capital of Monte Carlo, and with a large selection of game developers and payment methods, this casino is prepared to reach the top in the casino market. But, first of all lets have a look at the casino trends of 2018. We have secured an exclusive review with Babe Casino to find out what to expect in the new year.
8 Questions & Answers With Babe Casino:
1 – What can new players expect from your site the coming year? Are there any interesting news that players can look forward to experience?
Answer: Babe Casino naturally strives to keep up with the demands and ever evolving needs of players. As such, we plan to offer even juicier bonuses, more languages, more games and of course more babes!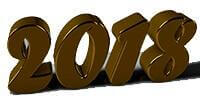 2 – During 2017, gamification become the new golden keyword that every site would like to offer. What do you think will be game changer in 2018? Perhaps there are many things changing?
Answer: Yes, indeed. Gamification is on everyone's lips, however we feel that Babe Casino offers something more valuable. Our player journey completely focuses on satisfaction 100% of the time. Players should expect superior VIP service, mouth watering special deals, members – only rewarding games and whole lot of sass!
3 – A great amount of new developer has emerged the last year, that's can be found on many new sites. Will NetEnt, Microgaming and the other giants keep their lead or how do you think the market will develop 2018 for developers? Also, have you got any favorite new developer?
Answer: The software giants have reigned for years and we expect a few new developers to garner the same attention in 2018. Tons of players want to taste something new with new payout ratios, new themes and in new categories. We believe that Ezugi's live dealer games are sure to impress in the coming year. Also we are keeping an eye on few interesting bitcoin based products, as soon as they are ready – this will be big step into the future for developing companies and for whole market.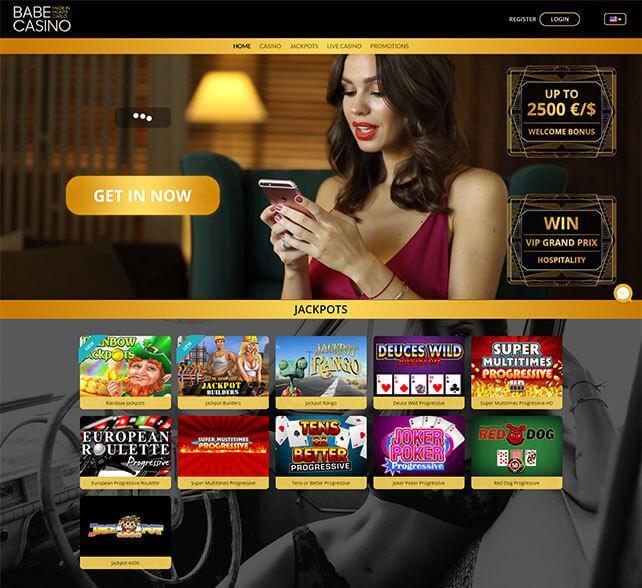 4 – What was your biggest winner during 2017? And from which game did it come and how much did the winner bet/wage?
Answer: Our biggest winner thus far bagged a solid $ 52753 with a wager of $10 while playing one of our games: Rainbow Jackpots by Red Tiger Gaming! This shows that scoring is easy at Babe Casino.
5 – How will the market will change for online casinos in 2018? Will any regulations affect operators already next year?
Answer: For one, we all know the major impact BREXIT has on the industry. With this in mind, many operators are looking to source additional skilled employees on a remote basis from countries around the world to help strengthen operations. Malta is changing their Gaming license structure, which we applaud and believe it will attract many Casinos who value transparency, simplicity and clarity, and enables to focus solely on customers' satisfaction.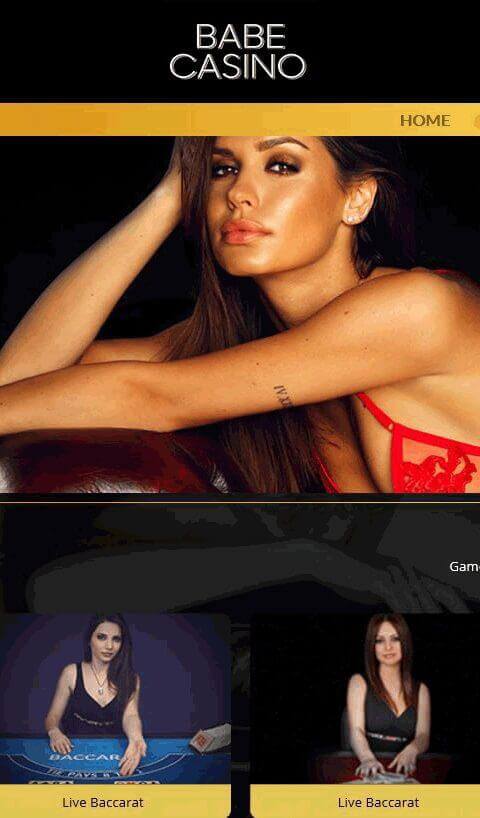 6 – Every day, it's written about blockchain and bitcoin, how it increases in price and new regulations or de-regulations around it. Do you think we will see more crypto currencies on online casinos, apart from Bitcoins, in the coming year? Alternatively, will any other payment method such as WeChat Pay (big in Asia) or any new eWallet finally succeed in Europe, even in our industry?
Answer: Well, the introduction of Bitcoin has definitely proven to be successful in the online gaming industry. We still feel however, that it needs to gain proper traction and we anticipate a rise in players transacting in BTC. In terms of other cryptocurrencies, Ethereum seems be another great option as an alternative to Bitcoin. We won't see much changes in the types of ewallets offered as Skrill and Neteller, amongst others, will remain as the most popular transaction methods.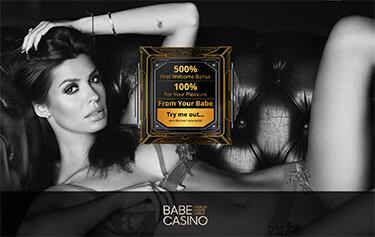 7 – Which online casino should our visitors try in 2018? Have you got any new brands coming or is the current brand still very hot?
Answer: Players should have a go at Babe Casino in 2018. Our casino is hot, trending and appeals to the taste of those who appreciate luxury, class and the best in entertainment. In the 2018 members will be showered with specials. We make sure our existing players would continuously get as good deals as New players, this is how we are radically different to whole industry.
8 – How many new EU licensed casinos do you estimate will launch in 2018?
Answer: We believe tons of new online casinos are to launch in 2018 worldwide. We've already seen a massive amount of operators and brands launch in 2017 and we suspect even more in the coming year. With that said, we suspect around 50+ new sites to pop up with EU license.