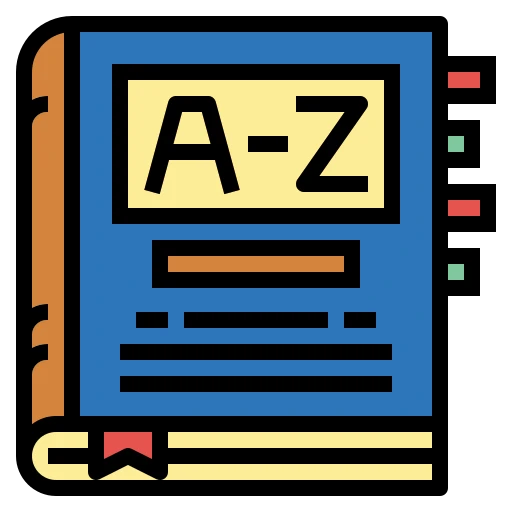 We know casino terminology can be confusing when you first start betting online. There's a lot of casino slang to wade through, but our casino terms dictionary is just what you need.
Games — Essential Casino Terminology
Software Developers — All the Casino Terminology You Have to Know
Money Transfers and Currencies — A Complete Casino Terms Dictionary
Company Info and Licenses — Helpful Casino Terms
Customer Service — Understanding Key Casino Terminology
Getting Started with Casino Terminology
Casino Interface / General: How the casino is designed and structured, which impacts navigation, ease of use, and convenience.
Bonuses: One of the most important casino terms, referring to the deals a casino offers to keep players engaged and loyal, such as a 100% match on your first deposit, a 20% match when you top-up your account etc. See more specific info on casino bonuses.
VIP Loyalty Programme: A system casinos implement to reward players over time and encourage loyalty; points earned over time typically allow you to graduate to higher levels and receive better rewards (bonus spins, birthday bonuses, cashback etc.). See more specific info on VIP Programmes.
Games Portfolio: In casino terminology, this applies to a casino's selection of games across all categories (slots, tables etc).
Casino game: Another of the most common casino terms, referring to games developed specifically for casinos; i.e. slots, blackjack, etc. See more specific info on casino games.
Game Categories: The different genres of games available, such as classic slots, video slots, live casino games, scratch cards, table games, bingo, etc.
Live Casino: The section of an online casino dedicated to games hosted by professional dealers in real-time, via live streaming video; dealers are either based in a studio decorated to resemble a gaming floor or a real casino. See more specific info on live casinos.
Live Dealer: A professional croupier hosting live games (blackjack, roulette, baccarat, etc), interacting with players and running the game just as they would in a brick-and-mortar venue; usually trained in casino game terminology for authenticity.
Online Slot: A video slot with cutting-edge animations and potential bonus rounds, or a classic slot designed to resemble a traditional slot machine. See more info on finding new slot sites.
Progressive Slot / Jackpot Slot: In casino terminology, a progressive / jackpot slot is a game with an open-ended prize pool which grows with each player's bet, until a lucky winner scoops the full amount.
Table Games: Roulette, Blackjack, Baccarat, Poker, Craps, and other games traditionally played at a table.
Card Games: Blackjack, Baccarat, Poker, etc.
Video Poker: In casino game terminology, a version of poker played virtually, based on five-card draw poker. You are not playing against opponents, rather good hands (over a certain level) count as winning combinations. See more info on Video Poker.
Scratch Cards: Virtual versions of the paper-based scratch cards, inviting players to remove hidden sections to reveal prizes. See more info on online scratch cards.
Lottery / Bingo: Take part in lotteries with specific rules or play bingo in one of the multiple rooms, some of which may be free (depending on the casino).
Keno: Similar to the lottery or bingo, with players wagering on numbers within a specified range (e.g. 1 – 80) and aiming to match as many as possible. Learn more about Keno.
Arcade games: This form of casino lingo refers to more fast-paced, accessible games, usually with simpler rules and easier gameplay. Find more specific info on arcade games (and find where to play them)
Virtual Sports: Place bets on simulated horse races, football matches, F1 races etc.; a faster, simpler alternative to betting on real events. Find more info on virtual sports.
Filter / Sort Games: Tools designed to help you find the type of games you prefer, allowing you to search by a developer, category, etc.
Search Function: Search for a game directly by inputting its name.
categorisation / Classification of Games: Featured, New, Popular, Favourite, Players' Favourites, All Games.
Play Now / For Real: Play a game understanding that all wagers are made with real money and the potential to win or lose.
Demo Play / For Free: Play a game without real money, and no chance to win any; great for learning how a game operates before risking funds.
(i) Game Info: Details on the game, such as the RTP, the number of reels, paytables, prize amounts etc.
Exclusive Games: Games only available at a specific casino or the platform upon which the website is built.
In-house Production: A game created by the casino operator's own developers.

Games – Essential Casino Terminology
These are not really casino slang but are basic terms that will certainly help while playing online slots or tables games.
Reels: One of the most vital examples of casino game terminology, reels refer to wheels in a slot game; these carry numerous symbols and are spun to create winning combinations.
Rows: A line of reels which spin together to create combinations, usually of 3 or 5 reels.
Paylines: Acceptable pattern for a winning combination on a slot machine, usually running from left to right.
Symbols: Refers to the symbols that appear on a slot machine's reels, they vary from game to game (e.g. a lemon, a K, a character's face, etc.).
Sound: Sound effects or music included within a game, such as background tunes, sound cues denoting a win or loss, snippets of speech etc.
Coin Value: The worth of each coin used in a game, such as 1p, 5p etc.
Game Settings: In casino terminology, game settings allow you to customise a game, such as altering the coin value, the bet level, sound effects etc.
Spins: A spin refers to a spin of the reels in a slot; bonus spins may be awarded as a reward for loyalty or as an incentive to join a casino, giving you extra opportunities to win.
Interface: How the casino is designed and structured, which impacts navigation, ease of use, and convenience.
Game theme: Casino lingo for a game's setting, which dictates its colours, sounds and symbols (such as Wild West, Ancient Egyptian, Batman, Game of Thrones, Greek Mythology and more).
Base Game: The main game in a video slot, in which players may be able to trigger bonus rounds or mini-games.
Bonus Game: This is one of the major examples of casino lingo in our casino terms dictionary, applying to an extra feature in a game; this is activated by achieving certain combinations, usually helping to boost your winnings or offering different playing conditions.
Minimum / Maximum Bet: The least and most amount of money you can wager on a game respectively, such as 1p per spin on a video slot.
Bet Level: Increases your coin value to help you tweak your bet amount (setting your coin value at 2p with a bet level of 2 will cost you 4p).
Multipliers: In casino terms, multipliers are symbols that multiply your winnings when triggered, making them a valuable feature.
Return To Player (RTP) Value: Pay attention to this casino terminology when browsing games: this refers to the percentage of all wagered cash you can expect to get back over time; higher RTPs are most cost-effective.
Volatility: This piece of casino game terminology relates to the amount of risk involved in playing a game, such as how regularly you can expect to win and how big prizes will be; low volatility, for example, means frequent wins at lower or medium amounts, while high volatility signifies bigger wins less often.
Hit Frequency: The rate at which a game will create a winning combination; the higher a slot's hit frequency, the more likely you are to land paylines regularly.
Winnings: The money you win playing games, which may be subject to fees before you can withdraw them.
Software Developers — All the Casino Terminology You Have to Know
Game Provider: Casino game software developer. Game Supplier. Game Vendor. The company that creates the games you play in the casino.
Complete / Full Range of Games: Refers to a developer's overall roster of games, which may be available at one or more casinos.
Business Focus: The key activities and objectives of a software brand, such as producing slots, bingo, table games or sports betting tools.
Platform: The software powering an online casino, which usually dictates the games, features, payment options, bonuses and more available. Learn more about casino platforms.
Technology: Casino lingo for the type of software a software developer uses for its games, affecting its performance and compatibility with devices (such as HTML5, Flash, Java, mobile casino or app etc.).
Theme: The visual style of a game or platform created by software brands, which may be customised to suit a casino's specific needs (such as a site revolving around Ancient Egypt).
Money Transfers and Currencies — A Complete Casino Terms Dictionary
Currencies: GBP, EURO, USD, CAD, AUD, SEK, NOK, etc. A growing number of online casinos accept cryptocurrencies like Bitcoin or Ethereum.
Financial Transaction: The process of transferring money to or from an online casino account. Casino payment methods may include credit/debit cards, Pay by Phone/SMS, e-wallets, bank transfer, prepaid vouchers and cheques.
Deposit Money: One of the most common casino terms, referring to moving funds into your account to make wagers; minimum deposit amounts are usually £10 or £20.
Withdraw Money: Transferring money from your casino account to a bank or cryptocurrency account.
Payment Method: How you transfer money to and from your casino account, such as Visa, MasterCard, PayPal, Skrill or Neteller.
Credit / Debit Cards: The most common way to make payments; a reliable, fast and secure method, including options like Visa and MasterCard.
E-Wallets: A virtual wallet used to make deposits to, and withdrawals from, online casinos; common options include PayPal, Skrill and Neteller.
Pay by Phone / SMS: A popular, convenient payment method requiring no bank account; the online casino charges your phone bill, which you then pay when settling the bill (usually the end of the month).
Prepaid Vouchers: Players can find 16-digit vouchers at certain shops, which can be used to transfer funds into (but not out of) your casino account; the most common is PaysafeCard, ranging from £10 to £200.
Bank / Wire Transfer: This old-fashioned method is less popular in the online casino industry; though it's safe, it requires up to 48 hours for the money to be deposited.
Cheques: An alternative banking method that is more or less outdated, accepted by just a few online casinos.
Deposit Limits: The least amount of money accepted by a casino, usually £10 – £20.
Withdrawal Limits: The most money a casino will allow you to withdraw per day, per week or month; these vary greatly from one casino to the next.
Verification Documents: The evidence or data a casino requires as proof of your identity before allowing you to make a withdrawal; typically a copy of your passport, a driver's licence or national ID card.
Manual Flushing: This is an odd example of casino game terminology, this is an option for players to prevent yourself cancelling a withdrawal request and putting your money back into the account; you will have to re-deposit before you can start playing again.
Transfer Pending Time: The time an online casino takes to confirm any deposits you have made or any withdrawals that you have requested.
Payment Operator: The company processing your payments, managing your funds and billing your account; all work under strict regulations.
Withdrawal Process Time: The length of time you must wait before your withdrawal is cleared and put into your bank account; this varies from within 24 hours to over a week.
Transfer Completion Time: The overall time it takes for a deposit or withdrawal to be completed.
Withdrawal Cancellation: Cancelling the withdrawal of funds into your account; this usually has to be requested within 24 hours of initiating the withdrawal.
Transaction Costs: The fee a casino charges for you to make a withdrawal, which may vary based on the payment method you use.
Casino Account: Your account at a specific casino, through which you will make deposits, withdrawals, create favourite lists of games and communicate with the customer support team.
Company Info and Licenses — Helpful Casino Terms
Casino Licence: A casino's licences determine which countries it can operate in, and under what jurisdictions they are accountable. We'll list below the main licenses in the industry but there are other licensing bodies and regulations.
Registered Address: The address through which an online casino's operator has registered its business, which may or may not be within a country they target.
UK Gambling Commission (UKGC): The UK Gambling Commission is responsible for regulating all gambling performed in Great Britain, as well as supervising the country's gaming laws, across all online casinos; iGaming websites licensed by the UK Gambling Commission must adhere to certain rules to ensure fair play.
Malta Gaming Authority (MGA): The MGA is responsible for regulating all gambling in the European State of Malta and it is one of the most sought licenses in the industry.
Curacao eGaming: Curacao is one of the longest established online gambling licence providers in the world. The Dutch Caribbean island has been issuing licences to the gambling industry since 1996 and continues to do so today as Curacao eGaming.
The Gibraltar Gambling Commission (GGC): Gibraltar has been offering highly regulated gambling licences to online casinos and sportsbooks since 1998 and is now a world leader in gambling regulation. The GGC is responsible for issuing licences and ensuring that gaming providers adhere to their stringent rules and regulations.
Customer Service — Understanding Key Casino Terminology
FAQ section: The Frequently Asked Questions section in an online casino may be accessed via a link in the footer of the webpage or a Help section; the questions are usually organised in clear categories, offering in-depth information on deposits, withdrawals, technical issues, game rules and more.
Live Chat: A communication tool connecting you to a casino's customer-support agents instantly, for a text-based interaction; you'll find a small live chat icon in different parts of a casino's pages, such as the header or bottom-right corner. Agents may be available during a set period of the day only or 24/7, and live chat is compatible with mobile casinos too.
Email: As live chat becomes more commonplace, email support is less sought-after. However, most online casinos offer email assistance through a contact form or an address; response times vary, but usually fall within 24 or 48 hours. We have occasionally seen some casino brands that fail to respond completely. Some casinos offer multiple addresses to help you find the specific type of assistance you need (technical, registration etc.).
Phone: Phone-based support is less common now than it may have been, given the rise of live chat and the expense of calling a helpline. However, telephone support is ideal if you prefer to actually speak to an agent or if you're unable to type. Some online casinos accept phone calls 24/7 or for several hours each day.
Free Phone Number: In rare cases, online casinos offer free helplines for UK-based customers. This is a fantastic option that reduces the stress of heavy charges and might be faster than waiting for an email response.
Call Back Function: Some online casinos will offer to pay for the cost of your support by calling you back, once you supply your number. This means, of course, that the company behind the casino may use this for marketing purposes, so be sure you trust the brand first.
Opening Hours: Live chat and phone support are available 24 hours a day, seven days a week in some cases, though it can be difficult for online casinos to operate a 24/7 telephone service. Most of the time, support is available between 08:00 CET and midnight throughout the week, though this may change at weekends.
Take a look at our guide to contacting customer support for more info.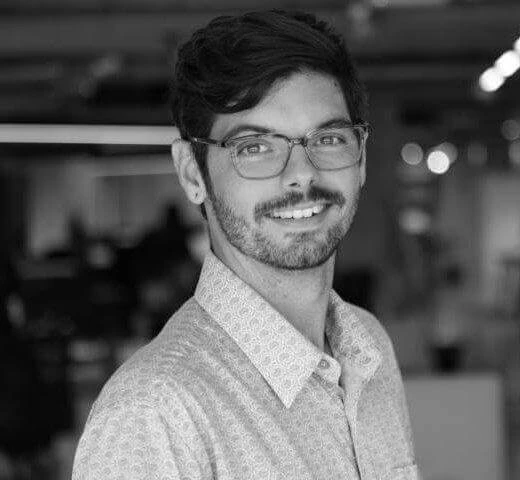 G. H. Moretto is the Editor at New Casinos.com and Nyecasino.org, also an expert in advertising and casino content with a passion for blackjack tables. He has managed research, content writing, translations and holds a degree in Social Communication with honours in Advertising, bringing to the table a decade of experience in the advertising and online gambling industries combined. Moretto was also directly involved in a Child Gambling project in the UK, which was discussed with several MPs to bring forward legislation changes to protect children. He has reviewed thousands of online casinos, slots and casino games and he definitely knows his way around bonuses, payment methods and trends. This casino enthusiast is an Editor at NewCasinos.com on a mission to reveal all the secrets of the industry with in-depth and unbiased reviews. Moretto aims to educate new and seasoned players about the risks and rewards of all new casinos, their bonuses and features to help players make better-informed decisions.
More info on G. H. Moretto