Online Casino Reviews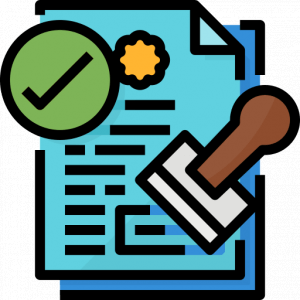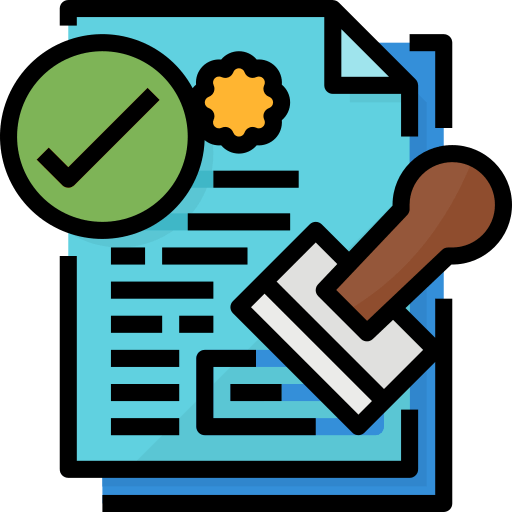 Our experts investigate, test and review every new online casino. We do this to make your life as simple as possible. There are so many new casinos out there. Some are unlicensed and dodgy. You will never see them here. All online casino reviews are of licenced casinos. We never want to put you at risk. This is also why we investigate who is behind each casino, and do all other due-diligence.
On this page you will be able to find through every casino we have reviewed, by licence.  We have also a clear overview of casinos we do not recommend, or which have closed. We also give a clear overview of what we assess in each casino review, including a clear look at how we make our final grade.
All Online Casino Licensing Authorities
Want to get a clear overview of what we say about "every" UK licenced casino, Malta licenced casino, etc. Look no further. Choose your respective licence, and you will see every casino we have reviewed displayed from the newest ones to the oldest. The reviews go all the way back to our inception in 2016. What a blast from the past! If you fancy a bit of digging or want to find that great classic you haven't played in a while, this is the list for you.
Be aware that UK players can only play UK licenced casinos, and that we, for compliance reasons, hide all unlicenced casinos from view. This means some of these license pages will look quite empty for UK visitors. If you are from a country without a respective licence you will likely be allowed to play on any of the casinos below. The broadest general licence, which is also the standard for any new casino entering the EU and EEA market, is the Maltese license.
Note: You will also be able to see all casinos based on what software developers and deposit and withdrawal methods they have. You will also be able to see all new casinos with bonuses.
Casinos We Do Not Recommend
Not all casinos are good. Not all casinos are safe. We, therefore, ensure to mark all casinos we cannot recommend in good faith as "not recommended". This list of not recommended casinos does not imply that the casinos listed have been involved in anything shady. It may simply be that they have been revealed to have subpar offers, a non-responsive customer support (always a bad sign) or gave a hard time to pay out players.
Last Update:
July 7, 2021
Closed Casinos
Every year a set amount of casinos close down. They are surprisingly few. We rarely see more than 5-10 of the casinos we review close their door in any given year – but it still happens. Once a casino is closed we do not take down our review completely. Instead, we mark them as closed and take them out of all other toplists. If you ever wonder why you can not find a certain casino anymore. Check here. Perhaps it has actually closed.
Last Update:
March 5, 2021
How We Write Our Reviews
We are first and foremost a casino comparison site, not just a casino review site. Our goal is to display all information that would make you choose to join or not join a casino. We often say that we want you to find the best casino for you, and it is the last part that matters the most. Playstyle, strategy, bankroll and even taste, actually, especially taste, will always be a deciding factor in what makes a good casino.
This means two things:
That we have to account for taste and first and foremost rely on information so that you can make up your mind.
That we should strive to inform our readers how each offer helps various styles of play.
Give you the tools and knowledge to assess the offers (if you are a beginner or want to step up your game).
And this is what we do.
We will cover everything from bonuses, to game selection and payment methods to customer support and look and feel. Our expert reviewers will, however, give their impression, and give honest, accurate information in terms of how the casino stacks up against competitors.
For instance, having a wagering requirement of 50 is high. It does not give you good odds, and we tell you that. We will also tell you that the standard in the industry is between 30 and 40 and that you can find wagering requirements that are even lower. Can other factors make up for high wagering requirements? Possibly, and we will highlight anything else that stands out, but there are so many great casinos today that you can afford to be picky.
Does that mean that if you open any of our reviews you will find the best online casino review you have ever read? Well, we would hope so, but we are not poets. We use experienced casino players and industry insiders to determine just what a casino has to offer and present it to you in an as straightforward way as possible.
How Does the Rating Scale Work?
If you have read any of our online casino reviews you will quickly notice one thing you'll struggle to find elsewhere: our experts are honest. We can only say this so many time, but casinos are not created equally. We are also quite strict. Just search our database. We have never rated a casino 10/10.  There are incredible casinos we can't help but love, but those are rare. The majority of the casinos we review are already licenced, safe and reasonably reputable, and thus exist on a spectrum of ok, good and great.
You will rarely see any review of a casino with a rating under 6/10 because at that point we can't really recommend them. All the casinos you see on our lists are at the very least "adequate, most are good, and a decent selection, those with an 8/10 rating or higher are definitely worth looking into. We only go over 9/10 in specific, extreme circumstances, so the closer to 9/10 you see a rating is, the better it is.
What Goes Into the Rating?
We assess each of the casinos on the following metrics:
Welcome Bonus
Look & Feel
Game Selection
Casino Software Developers
Deposit & Withdrawal
Customer Support
Note:  We also, of course, value safety and security. This is, however, always guaranteed and a large part of a rating. If a casino would ever be suspect you will see the rating plummet and the casino placed under "not recommended".
We balance each of these points against each other, and every metric is important. You can, for instance, have a great bonus offer, but if you have a small game selection, few payment options and customer support that is not even open 24/7, the rating will suffer significantly. Similarly, you can have weak bonuses, but if the casino is genuinely well made, with fantastic selections of games and a great atmosphere, or better, an innovative new idea, the casino might climb high.
This is also why we rate each metric separately. This allows you to get a clearer idea of just what the casino does well, and what it doesn't. There are players that specifically cares about bonuses and little else. If you belong to this group, follow the good bonus offers. Others again only want the best experience, and might not even claim the bonus. If you are in this group we recommend looking at the overall user experience and to find the games, etc. you enjoy.