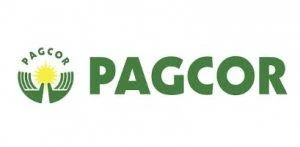 The Philippine Amusement and Gaming Corporation (PAGCOR) is the main governing body and issuer of licences for both online and land-based casinos in the country. It is currently the largest contributor of revenue to government finances after the state-run Bureau of Revenue and the Bureau of Customs.
The Key Features of the PAGCOR Licence
Here are the key features of the PAGCOR state-run gaming licence programme in the Philippines:
The state-run PAGCOR licence can be awarded to both land-based and online casinos in the Philippines. It runs its own casinos and selected VIP slot clubs in major cities across the country.
PAGCOR also oversees and regulates privately owned Philipino casinos as well as more than 180 bingo parlours. The authority of the licence also extends to e-games cafes throughout the country and holds the main list of PAGCOR licencees in the Philippines.
In addition, PAGCOR licences Philippine Offshore Gaming Operators (POGOs). These sites operate solely for players outside the country and are popular in other ASEAN territories where online gambling is permitted.
As a state-run organisation, PAGCOR employs more than 11,000 workers in the Philippines.
PAGCOR falls directly under the responsibility of the Office of the President of the Philippines.
It has been heavily involved in attracting investors to fund two integrated 'Las Vegas-style' casino resorts which opened in 2014 and are looking to expand these operations further.
Responsibility of the Governing Body
The key responsibilities of PAGCOR are to regulate and operate games of chance and issue gaming licences across the country.
The regulatory function of PAGCOR is primarily undertaken by the Gaming Licensing and Development Department (GLDD). This is the arm which is tasked with issuing licences to operate private casinos, traditional and electronic bingo parlours, electronic gaming outlets, sports betting kiosks and poker rooms.
PAGCOR also extends its reach beyond its own country via the Philippine Offshore Gaming Operators (POGOs) licence. This enables firms operating in the Philippines to offer their online gambling services to markets outside the territory. New online casinos and gaming sites with a PAGCOR licence mainly cater to the Chinese, Korean and Vietnamese markets. There were 56 PAGCOR-licensed POGOs operating as of June 9, 2019.
The key aims of PAGCOR are stated as being to:
Ensure a level playing field among industry proponents;
Maintain an orderly and predictable regulatory environment;
Enforce licence terms and conditions;
Promote fairness and integrity in the conduct of games;
Provide an underlying platform for responsible gambling;
Disallow access to gaming venues by minors and financially vulnerable persons; and,
Prevent licensed gaming venues from being used for illegal activities.
How to Know if You are Playing at a Licensed Casino?
As of the end of 2019, there were an estimated 617 eBingo sites, 270 online casinos and 106 Sportsbetting site with official licences from PAGCOR. Therefore the PAGCOR licence list is relatively small compared to some licence providers and it should be easy to tell if you are playing at an officially licensed online casino.
The PAGCOR logo should be clearly displayed on the site and can usually be found on the footer area so it is visible on all pages. However, be wary as there are a high number of illegal casino sites operating out of the Philippines so players can contact PAGCOR directly if they have any doubts or concerns.
Benefits of the PAGCOR Licence vs Others
Any land-based or online casino with a PAGCOR licence knows that it has the backing of the Philipino government. This, in turn, offers players the security they are looking for in a market which is full of potential scam sites and unregulated online casinos.
PAGCOR is also said to have benefited more than 78,000 people all over the country through its Serbisyo Muna Caravan program. The aid program uses funds raised from gambling to provide socio-economic, medical and legal assistance to the poorest families in the Philippines. Therefore, players can feel that they are contributing to a good cause through their casino wagering.
There is clearly a strong ambition to drive things forward and expand the reach of PAGCOR over the next few years which can be seen as a positive for existing and future licence holders. The governing body has a stated mission which is to 'establish PAGCOR as the prime mover and to make the Philippines the top gaming and entertainment destination in the ASEAN region, generating revenues that fund nation-building programs by 2022'.
Risks of Casinos Holding the PAGCOR Licence
A casino licence from PAGCOR can carry risks due to the uncertainties and conflicts of interest in the local region. In late 2019 the issuing of online gambling licences was suspended due to concerns raised by the Chinese government.
The Chinese embassy in the Philippines has also appealed to the government to punish POGOs and casinos that illegally recruit its nationals. They claim that Chinese citizens who work in PAGCOR licenced casinos are victims of extortion and abuse.
Any increase in tensions or sanctions between the ASEAN nations could see a change of approach from the government in the Philippines and the withdrawal of POGO licences or much harsher restrictions.
Recent Legislative Changes
Additional legislation was passed in June 2007 (Republic Act 9487) which granted PAGCOR another 25 years to regulate and operate games of chance and issue licences in the Philippines. This secures the existence of PAGCOR until at least 2032.
Licence Complaints
In November 2017 the Anti-Trapo Movement (ATM), a local NGO, filed a breach of conduct complaint with the national Ombudsman regarding the Philippine Offshore Gambling Operator (POGO) program. ATM has also since tried several times to stop the issue of POGO licences with Supreme Court action in the Philippines.
FAQs
Here are some of the most common questions which players have regarding all aspects of the PAGCOR gaming licence and how it affects them.
1. Can non-residents play at a PAGCOR licensed online casino?
Thanks to the Philippine Offshore Gambling Operator (POGO) program, non-residents can play at PAGCOR licenced casinos online from outside the country. However, these casinos will mainly be aimed at the local market covering the ASEAN area and may be harder to access for players from outside this zone.
2. How much does a PAGCOR licence cost for an online casino?
It's a notoriously tough process to obtain a PAGCOR licence. There is an initial $40,000 application fee plus a $48,000 fee for the first year once approved. Licences can then be renewed subject to meeting the criteria at a cost of $60,000 per year. Any successful casino applicants will then be added to the central PAGCOR licence list.
3. What are the available options for funding an online casino account?
The usual range of credit and debit card options are accepted to fund accounts at PAGCOR casinos. Depending on the specific casino players may also be able to use e-wallets and even cryptocurrencies to top up their online casino bankrolls.
4. What types of games are available at PAGCOR casinos?
Players will have access to a wide range of casino games and specialist games at most PAGCOR licensed sites. Games on offer include sports betting, slot games, poker, bingo, keno, scratch cards, and many more.
5. What is the legal age for gambling at a PAGCOR casino?
This may depend on the county you are playing from but in the Philippines, players can gamble as long as they are 18 years of age or older.
6. What bonuses can I claim at PAGCOR licensed casinos?
Online casinos with a PAGCOR licence offer a wide range of bonuses to both new and existing players. No deposit bonuses, free spins or bonus cash will be on offer to entice players to sign up but the nature of each offer depends on each individual casino.
7. Can players self-exclude from PAGCOR casinos?
PAGCOR operates its own self-exclusion database so that players can limit their gaming activities if they are becoming an issue. This program is helping to provide patrons with the option of barring themselves or relatives from all gaming venues or sites.