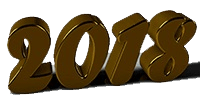 The year of online casinos for 2018 will be a watershed year for gambling and we will see the rise of new themes, features, gamification trends, emergence of 3D gaming, and most importantly a rapid shift towards online casinos from traditional casinos. Many would like to assume that the online casinos has reached its zenith of evolution and would soon start to plateau. However, we believe that 2018 is just the beginning of a long-term uptrend and it is just the dawn of a new sunrise. Our belief is based on first-hand experiences in various online gaming expos of 2017 like European Online Gaming Forum, iGaming Super Show, World Gaming Executive Summit, ICE Totally Gaming 2017, Global Gaming Expo (G2E) 2017, etc. and an analysis the future through the eyes of gaming giants like Microgaming, NetEnt, Amaya, etc.
The following exclusive interviews with the some of the most successful brands for 2017 have also helped. Here follows our exclusive interviews:
Babe Casino – Gambling Trends for 2018
Some basic fundamentals at play, which will decide the direction of the market, are developments in computing capabilities, the emergence of cryptocurrency, changes in gambling regulations and legislation, streamlining of various services and a growing demand for more sophisticated new casinos. All mentioned factors and quite some more will make 2018 a great year for new online casinos and here we present the prognosis and the trends of the online casino industry for the upcoming year of 2018:
Evolution of Gamification – Gamification is one solid trend that was established as early as 2015. But as of now, the trend is limited to loyalty points, tournaments, goals, and at the most adventure-based missions. The market has already reached a saturation level and it needs something new to increase player retention. This is where concept-based gamification comes to the rescue. Something deeper is boiling underneath the surface and we are standing at the edge of a gamification revolution in the world of gambling. Ideas like avatar-based casinos, introduction of video gaming, skill-based slots, and competitive casino bonuses are already in advanced stages of development. These ideas will provide fresh impetus to the existing gamification structure and shape up something completely new. Imagine playing as your favorite Egyptian God in an Egypt-themed casino or playing out Robinson Crusoe in an adventure based casino or the don himself in your favorite Italian mafia-themed slots. The gap between video slots and video games is rapidly converging and 2018 will be a year to watch out in this respect.
Social Gaming – Social gaming will be another epic new trend of 2018 as we have already experienced the first wave of social gambling in 2017. Social gaming is already a $ 4. 5-billion industry and is expected to cross the $5-billion mark in 2018. In terms of market share, Facebooks leads the herd with 61% of social gambling, followed by Google+ at 17%, 8% on Myspace and 7% on Bebo. Some notable brands like Slotomania, Zynga, DoubleDown Casino, etc. are already experimenting with advanced slots into the Facebook platform. One hurdle that they encounter is the game's integration into the social media's platforms. Our prediction is that Facebook will certainly diversify itself to include a multi-billion-dollar industry within its platform. And when Facebook starts the trend, it would be a natural avalanche for the rest to follow. We also believe that some sort of homogeneity will naturally develop, which will make the games easily available across all platforms, something which HTML 5 technology did with mobile gambling.
Personalized Casino Games – With the casino industry facing a huge influx of new casinos, the competition is getting harder and harder. Casinos and game developers are coming up with innovative new ideas to attract players and only the strongest will survive this race to the top. The ones that survive will have to deliver something exceptional and we are already seeing the germination of personalized casino games by notable casinos. These games are jointly developed in collaboration between casinos and game developers, to provide a more exclusive gaming experience. Many online casinos are also creating their own slot games to complement their theme and introduced new in-game bonuses and gamification trends.
Augmented Reality and introduction of VR – Augmented Reality is the next big thing, which gives you 3D animations within your real-life feed. This contact between the physical world and the computer-enhanced characters was best exemplified by the viral Pokémon Go game, and this technology is soon set to hit new areas of gaming, most importantly the iGaming sector. This would be the most defining aspect of 2018 and Microgaming is the one to spearhead the industry in this direction. We have already witnessed the top smartphones from Samsung, Apple and Google having Augmented Reality as a basic feature. With such computational proficiency hitting the markets, the day of augmented reality is not far away. We are also close to a whole new gambling ecosystem with Virtual Reality becoming a 40+ billion market. VR sets are the future of gaming and two top iGaming brands, Microgaming and NetEnt have already made great strides towards this direction. Microgaming presented us with the first view of its augmented reality game in ICE 2017, where you can reenact 3D characters on your screen, with fully gesture-controls. This brings us a step closer to actualizing live casino experience at home and 2018 will surely be a climacteric year in this regard. We eagerly await the ICE 2018 in February to see the next developments in this merging reality and gaming.
Blockchain Technology – With payments becoming more and more anonymous, cryptocurrency is the natural choice for online punters. Several brands, like Coin Star, Bet Chain, Vegas Casino, etc., have already started to accept bitcoins as a valid payment gateway and it has gained traction on many strong fundamental points. Apart from being anonymous, the currency is extremely fluid and doesn't attract currency conversion charges like other currencies. Bitcoins are also much safer than cards or bank accounts and carry almost zero chances of being stolen over the internet. Moreover, the popularity of bitcoins has recently surged and many online punters have started to understand the innate advantages that cryptocurrencies have. This will cascade into a rising demand for bitcoin-enabled casinos and by 2018, most online casinos would have the option of cryptocurrency apart from normal currencies.