New Casinos 2020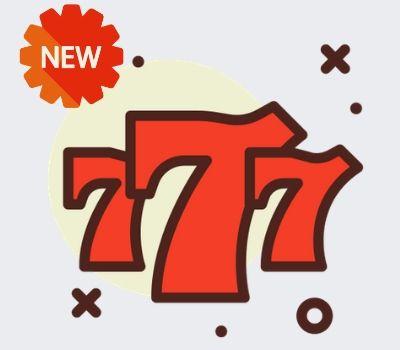 Looking for something new? You have come to the right place! This is our complete overview of every new 2020 casino. Each casino is licenced and thoroughly checked by our team of casino experts.
This way you know you can always expect to have a safe user experience. Join us to stay up to date on each new release, wade through the wilderness with knowledge and find the best new casino for you.
All the Newest Online Casinos from 2020 (Newest to Oldest)
Our goal is to make sure you never miss a new online casino again. We do this in an incredibly simple way. Every time we review a new casino it comes in on the list below. This means you will find a clear overview of everything new on the market, at all times.
Been a while since you checked in? Catch up in seconds with a quick scroll. Yes, that's all it takes to see everything you have missed.
Our very first reviews of 2020 casinos are already up. Exciting times. Don't worry though, we're not cleaning out the 2019 casinos just yet. You will continue to be able to compare all the latest casinos right here.
Compare offers, read our reviews, and find the right casino for you.
Casino of the Week

Bonus
Deposit bonus: 100% up to €100 + 500 Free Spins
Justspin is a vibrant online casino powered by more than 700 games and a solid gaming platform. On top of that, a very attractive welcome bonus package.
What You Need to Know about New Casinos
New casinos are eager to please, impress and stand out. This is why you can get such incredible casino bonuses. This is why you can find so many new and exciting ideas. Every niche is targeted, and every attempt is made to make an impression on potential players. The downside is that they are often lacking resources.
New Casinos Vs Established Brands
Resources are the one thing established casinos have aplenty. They have massive operations, but rarely any true innovation. What they offer is incredible stability and safety.
Established casinos have strong player bases already. This makes them more likely to focus on keeping players with better Loyalty programs, VIP clubs, massive events, and so on.
However, things are changing.  New casinos in 2020 are coming out of the gate with proper loyalty programs and great user focus. It differs from casino to casino; we are seeing a clear intent on making players stay long-term, not just having them sign up.
Tips to Identify a Safe Online Casino in 2020
The easiest way to stay safe is to know what perils to look out for. There are a few very, very basic things any reasonably safe casino should have. If these things are not there or seem strange, raise the alarms and hold on to your wallet.
Red Flags to Watch Out For
If you choose to try a casino we have not reviewed, you need to show extra care and consideration. These are the main red flags you should watch out for.
Is the Licence Readily Displayed?
You need to know that you are treading dangerous water if you cannot see a licensing body clearly displayed on the casino website.
Never sign up to a casino that is not licensed. They are not to be trusted. If no one is checking them, or keeping them legally responsible they are free to rig any game, or simply take your money.
Terms and Conditions are (Partially) Hidden
Even if a casino is licensed, there are ways to play dirty, most notably: hiding what you are agreeing to. This cannot happen with a strict license like the UKGC one, but if a casino is licensed in, say, Curacao, it is possible to get away with quite a bit of, shall we say, "obfuscation".
Who Isn't up for a Game of Hide and Seek, Right?
If you cannot immediately find the minimum deposit, maximum withdrawal, wagering requirement and whether it will also be applied to your deposit – just leave.
Unclear Advice from Customer Support
One of the first things you should always do when joining a new casino (especially if something does not look quite right) is to contact customer support.
Ask a few simple questions about anything reasonably unclear and probe their answers.
If they are friendly and clarify your queries, then everything will most likely be ok. If they, instead of explaining send you links, or worse, give incorrect information – steer away from them.
How We Help you Stay Safe
Our team does extensive research on the casinos we work with, including looking into who is actually behind them, and that they have all appropriate documentation and licenses.
We NEVER review any new casino sites that are not licensed.
We would never expose our readers to such risks. If you go outside of our reviews, the casinos you sign up to may just be dangerous.
Top Gambling Trends in 2020
What we see happening in the market may surprise you. Casinos are going back to basics and rediscovering their roots in the process. We are unlikely to see too much dazzle (though we are hoping for outliers).
What we probably will see are more well-crafted casinos, with large game selections, rock-solid user experiences, and stronger long-lasting offers.
Loyalty is the Name of the Game
The one thing we saw in 2019, and everything implies it will continue into 2020, is a consistent focus on player loyalty.
It used to be the case that loyalty was a game the older, more established casinos played. New casinos, on the other hand, were about the buzz, the new, the exciting. This has definitely changed.
Brand-new online casinos are playing the long game. The competition is just so steep that they need to not only grab the players but keep them, and that means a lot of focus on better programs/schemes.
Less Dazzle, Better Offers
About 5 years ago we started to consistently speak about gamification as the name of the game. We were right on the money as new casinos were competing on who could be the most unique, who could come up with the most innovative ideas, etc. It really was an unprecedented phenomenon all the way through 2018. Then, something changed.
It seems players realized that a casino looking great or being just that more fun is not as important as having strong offers. This will likely change again in the future, but if the battle of catching younger players continues, we expect the dazzle to be kept in the games for now.
More Slots Than You Would Ever Need
One absolutely fantastic trend is the increased focus on game variety. Even new casinos can quite often have 1,000 slot games. And yes, it is not uncommon to have a lot more. We have even seen some new casinos pushing 2,000+ games.
Complete overkill? Oh, yes. No one will actually play all of these games (we think, but you never know). However, this means each casino is focusing on working with as many prime game developers as possible, and that is fantastic.
When you make a deal with a game developer you usually take on their entire catalogue. That accounts for the ludicrous numbers you find out there. So no, while you may not personally wish to play or try 2,000 different slots, this is great for anyone who wants to play every major game at one specific casino.
Cryptocurrencies On the Rise
We entered last year with Bitcoin feeling strange, daring and a shock to the system. Very few casinos accepted them, and very few developers wanted to allow them. Now, it is hardly even an issue. There are certain jurisdictions that do not yet allow Bitcoin, including the UK, but this will undoubtedly change.
What 2020 will bring to the table is increased variety! We have seen Ethereum, Litecoin, and other top cryptocurrencies breaking through the noise and becoming accepted.
We predict they will have a similar standing by 2021 that Bitcoin had in 2019. We also predict that more cryptocurrencies will follow. Just wait and see.
Wager-Free Deals
Wager-Free Deals have become more and more prominent. This is one thing you can partially thank UK regulations for (it is not free unless it is free). Yes, we know it feels strange to thank a government regulator for anything, but this one is gold.
Coupled with the focus on loyalty we are expecting, wager-free deals are to increase in popularity as 2020 continues.
Virtual Reality Casinos(?)
Is this the year when we finally get virtual reality casinos? While a couple already exists, we are not sure if this will grow as we expect. We hear about these innovations every year, and nothing happens.
Until this technology is properly set up and embraced, we really don't think we will see it take off, perhaps in 2021.
New Online Casinos FAQ
We have collected the most frequently asked questions from our readers. If anything is missing don't hesitate to email or contact us on Twitter or Facebook.
How Many New Online Casinos Will Be Released in 2020?
The one thing we can absolutely guarantee is that we will see at least 100 new casinos worldwide in 2020.
We are seeing a slight decline in certain markets, the most dystopian being Sweden and the most surprising being the UK (which saw a decrease of about 15% or 22 casinos in 2019).
However, we are still seeing approximately 10 new casinos a month. Winter is the slow season, of course, we see major pickups in spring, stability over the summer and then a new pick up over autumn.
What we can also guarantee is that you will be able to read about each new casino, right here.
What Casinos Will NewCasinos.com Not Cover?
We will never review casinos that are not licensed, and you should never, ever even consider joining one.
Similarly, we will not cover casinos that we do not trust (unless we make it painstakingly clear in our review).
What Do the Experts at NewCasinos Look for in a New Online Casino in 2020?
We will continue to look at their games, bonuses, user experience, customer support, licenses, and casino payment options. Essentially what has, and will always matter to players.
As we see a revived focus on loyalty, we will continue to compare and adjust our standard of what a great loyalty program looks like.
We will, of course, give added marks for innovation, but (as covered earlier) we predict to see less.
Should I Sign Up to More Than One Casino?
Most players are members of more than one casino, and we would strongly encourage you to have more than one account. This is not only a great way to secure strong offers and new experiences, it is a way to genuinely learn, for yourself, what a great casino truly is.
The only real issue is that certain casino groups will only allow you to collect the welcome bonus at one of their casinos. This is one major reason why you always need to read the terms and conditions.
Are There Any Casinos I Cannot Sign Up To?
Unfortunately, this is quite likely the case. There are two main reasons for this.
Your country has a casino license, and casinos without the license are restricted, and quite possibly IP-blocked.
The individual casino has chosen to restrict your country.
If you are not living in a country with a casino license, it will be the latter most probably but in any case, you can always check with a support agent.
Is My Personal Information Actually Safe at a New Casino?
Yes, of course. Every licensed casino has demonstrated that they are safe, and have a legislative body behind them to prove it. Essentially all casinos used SSL encryption, and are often compared to banks in terms of just safely your information is tucked away.
How Many Games Should a Solid Casino Start Out With?
Most casinos start off with about 800 to 1,200 games, which is honestly, incredible.
Just 5 years ago, signing up for the newest online casino around, you could expect 800-1,000 games tops. These days though, certain new casinos reach 2,000 or more as the old gold standard has become the new minimum criteria. We love it!
Why Do Most New Casinos Have No Apps?
This is because responsive design has ended any need to create unique apps. Even most major casinos have stopped supporting or entirely removed their apps, and we doubt there will ever be a comeback.
How Do I Find New No-Deposit Bonuses?
Sadly, very few casinos still dare to give people risk-free opportunities to win real money. However, we have a complete list of all new no-deposit bonuses, so you can always stay on top of the best deals in the industry.
Do I Still Need Flash to Play Games at New Casinos?
While flash is set to retire in 2020, many older games are still running on it, and are not going anywhere (at least not immediately). Newer games are using HTML5 now and this eliminates the need to download flash to play, less hassle means more fun.