MGA Casinos

Spain is one of the most active countries for online casinos and the nation is filled with ambitious punters, always looking for action. The gambling culture has its roots in the 1960s and 70's when slot machines were the craze of the day. It became a popular alternative for entertainment and leisure and there are many companies which gained popularity during this time in Spain. Grupo MGA is one such brand which hit the market in 1976 as a manufacturer of quality slot machines.
The company is based in Barcelona and has now evolved to create a reputable online presence in the game developing industry. Grupo MGA's initial products consisted of awesome family entertainment machines with lots of in-built features. The group has now shifted its focus to a wide array of machines and has recently launched the latest Magic Compact X5, which is a popular alternative to the good 'ol bingo.
8 New Online Casinos offering games from MGA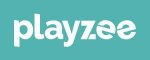 Bonus
100% up to €300 + 150 spins + 500 zee points
PlayZee is a state-of-the-art gaming platform offering a selection of over 1500 casino games, 24/7 customer support services and amazing…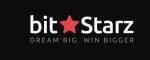 Bonus
100% up to €100 + 180 free spins
BitStarz is a classic online casino that features a wide selection of casino games, plenty of bonuses and promotions for…



Bonus
200% up to £400 + 50 bonus Spins
An Exciting New Casino with Great Offers, Lots of Different Games and the Fastest Payouts in the World

Terms & Conditions: This starts with the look and feel of the site which is a classic dark blue, with elements that are not static. As a new member on the site, then you will be able to experience and benefit from the welcome bonus package which makes it possible to get up to a very generous 200% up to £400 + 50 bonus Spins. The games are made available from more than 15 software providers, and there are a number of payment options available for you to choose from to.


Bonus
200% up to €100 + 25 Extra Spins
Ready to Depart? Try the Amazing New Airline Themed Casino



Bonus
100% up to €666 + 66 Extra Spins
A hot casino with a huge game library on offer


Bonus
100% match bonus up to £300 + 50 Bonus spins
A super cool new casino site doing everything right from the beginning!


Bonus
100% up to 222 + 22 bonus spins on starburst
Brand New Design since February 2018


Bonus
100% up to €100 + 100 Extra Spins
An exciting casino with a large number of games on offer
Advantages
+ Great Line up of Slot machines
+ Great video slots with immersive graphics
+ Brand value of more than 35 years
Disadvantages
– Low key presence in iGaming platform
– Insufficient distribution channels
Short Facts
Company Name: Grupo MGA 
Address: Parc Tecnològic del Vallès Carrer Fargaires, 1-3 08290 Cerdanyola del Vallès Barcelona-Spain
Website: mga.es/en/
Slogan: –
Games: 40
Established: 1976
Phone Number: 935824555
E-mail: [email protected]
Offices in: Barcelona, Spain
Game Releases: –
The Story of MGA
The company made its name by manufacturing quality family entertainment machines like the E-claw 600 Crane, the Planes Dusty, the Show Down, the Sonic Dash Extreme, etc. These nostalgic machines, that could still be found in some recreation centers of Europe, has propelled the MGA brand forward into the space race. The company now develops state-of-the-art gambling machines, meant to bring out a high-voltage gaming experience. The company's flagship device, the Coin Pushers, is a true watershed product of the new casino world, where 6 players can simultaneously wager their bets and enjoy rewarding algorithms. Even with its strategic success in the traditional casino market, the company never settles for the status quo. By 2010-12, Grupo MGA has redefined its areas of interests and plunged directly into the world of game distribution. The next phase of the company would see it expand into a physical presence in some of the entertainment hotspots of Barcelona.
Grupo MGA's evolution took place slowly through the years, during which time it revolutionized the gaming market to a considerable degree. The company is credited with creating the first Family Entertainment Centers and Electronic Casinos of Spain. These entertainment destinations, developed all across Spain, helped bring slots and casino games into the mainstream and also helped the company to expand its presence across Europe.
Grupo MGA's second venture was into the world of family entertainment and it soon opened its first full-family recreation venues across the whole country. The company now manages a chain of Bowling Alleys, Bingo Halls, and Kids Recreation centers with a huge fan-following. The next generation of the company is in the world of mobile gaming and online slots. The company is quick to change its ways in a rapidly evolving market and has already created 3 different online platforms to serve its new-generation clients. The company has three online websites; Golden Park es, Todo Slots, and Bingo Bombo. Grupo MGA took its first baby steps into the world of online gambling in by developing its first Spanish Video Slots, followed by Video Bingo games and a line-up of Facebook-friendly casino games.
MGA Game Portfolio
The company has launched 20+ casino games till now and has formed strategic partnerships with Playtech and QuickFire to develop new content and expand its reach. With the world of online gambling evolving at a steady rate, Grupo MGA is well-poised to become an industry leader in a few years' time.