New Online Casinos New Zealand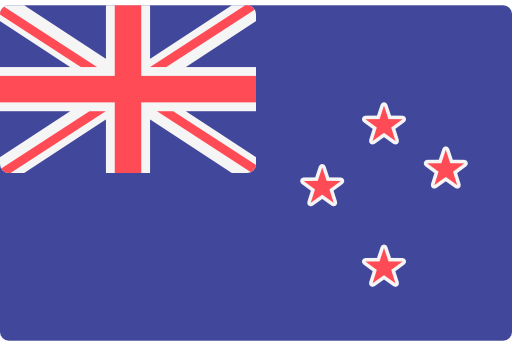 New Zealand players have access to hundreds of online casinos annually with many new ones being released quite regularly. Similar to their Australian neighbours, kiwis are some of the biggest fans of online pokies!
New casino sites in New Zealand are continually welcoming new players with a choice of no deposit bonuses and a wide range of generous welcome offers.
Kiwis know what they want from their online gambling session. They demand the very best bonuses and casinos online are striving to provide fantastic all-around casino sites, the best gaming options with honesty and transparency.
We have done our checks and picked up the cream of the crop when it comes to the best New Zealand online casinos available on the market today.
These sites have got it all, including big game libraries with top-notch software game developers, fast payouts, generous casino bonuses and 24/7 customer support.
Last update:
June 15, 2022
What makes New Online Casinos in New Zealand different?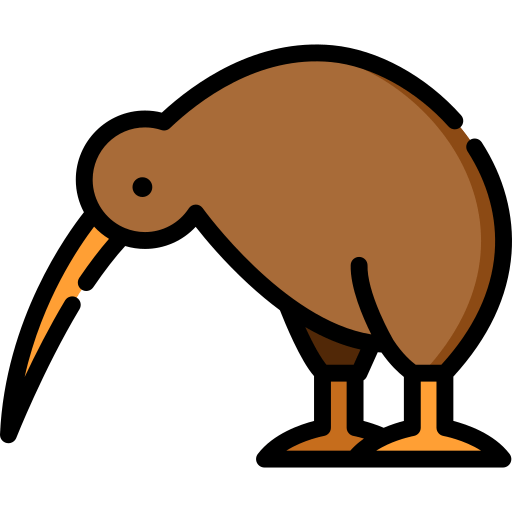 Similar to Australia, casino gambling is very much legal in New Zealand but operating online casino gambling sites is not.
Though it is not ideal for wannabe casino businesses, for players, this rule does not mean much. As such, players can sign up to any offshore online casino site and play to their heart's content. Even better, any winnings generated from these gambling sessions are absolutely non-taxable.
As long as you are at least 18 years of age, you are free to gamble online. You would have to be 20 years or older to enter and play at a brick and mortar casino.
Many online casinos use specific themes designed to attract New Zealanders to sign up. Though they may appear to be based in New Zealand, they are actually set up and are most likely based somewhere in Europe or Curacao.
Though there are many marketing techniques that online casinos are ready to dabble and try their hand at, players must apply due diligence to ensure they sign up to a safe and secure online casino. For you, reading this, we will shed light on how to find trustworthy casinos.
Licenses and Restrictions for New Zealand players
Kiwis love to gamble and it is quite evident. New Zealand's Department of Internal Affairs has reported that over 2.3 billion New Zealand Dollars were lost through gambling activities in 2017 alone.
Gambling is not as straightforward as it might seem in this country. Gambling in New Zealand is strictly regulated under the Gambling Act of 2003. This act states that any type of gambling that originates from within New Zealand and is not within a private home setting is prohibited.
This also applies to something called Remote Interactive Gambling. There are two main exceptions to the rule, namely sales promotions for lotteries that are run in the country, as well as specifically approved forms of remote interactive gambling as run by the New Zealand Racing Board and the New Zealand Lotteries Commission.
This might all sound like doom and gloom, but it does not affect Kiwi players as such. Residents of New Zealand are free to gamble online at any online casinos and gambling sites set outside the borders of the country.
As such, players don't have to miss out on anything. The bad news applies to businesses who would like to set up shop for an online gambling site within New Zealand. Additionally, advertising overseas gambling is also forbidden within New Zealand's shore.
Before grabbing your credit card details, make sure that you take all necessary measures to ensure you sign up for a licensed and regulated casino.
Reputable gambling bodies, such as the Malta Gaming Authority, the Gibraltar Regulatory Authority as well as the United Kingdom Gambling Commission are all trustworthy sources. If the casino you've got your eyes on is licensed and regulated by one of these gambling bodies, then you are provided with a secure layer of protection.
Is Gambling Legal in New Zealand?
Gambling in New Zealand is prohibited unless authorised by or is covered under the Gambling Act 2003.
Although the Gambling Act 2003 also prohibits remote interactive gambling activities, players are free to gamble at offshore casinos.
In essence, you are only forbidden from starting an online casino venture within the shores of New Zealand and to gamble at one. You are free to enjoy gambling at numerous online casinos set abroad and licensed by a reputable gambling body.
It is strictly not illegal for anyone in New Zealand to gamble over the internet, as long as the website is based overseas. It is always recommended that thorough research is conducted before signing up, to limit the risk of potential fraud and unsolicited correspondence.
Authorities that Regulate Online Gambling in New Zealand
The New Zealand Gambling Commission is one of the main authorities that licences and regulates online gambling sites.
The authority that is responsible to keep gambling in New Zealand under control, on the other hand, is the Department of Internal Affairs.
The New Zealand government divided this ambitious market into many smaller units and assigned them to different authorities based on their activities, licences and expertise.
The Ministry of Health, for example, has been running and coordinating problem gambling services and has even prepared service and strategic plans for the coming years.
Online casino payment options in New Zealand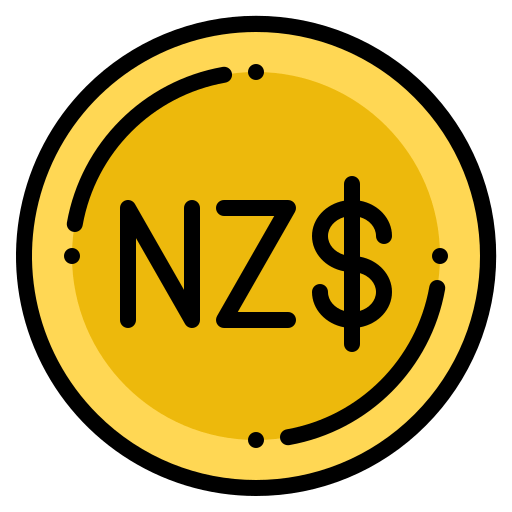 When it comes to casino deposit options, you have plenty of choices. There are a variety of methods available that come with their own perks and benefits.
You can find casino payment methods that are free of charge and that pave the way for a faster withdrawal processing time.
Opting for the best payment method according to your needs and specifications will help you have a safe and fun online gambling experience.
A fast casino deposit and withdrawal should also provide you with a hassle-free experience, eliminating the need to contact customer support.
In general, New Zealanders prefer debit and credit cards, e-wallet options PayPal, Skrill, ecoPayz and Neteller, Pay by Phone as well as prepaid vouchers such as Paysafecard. You also have the option of bank transfers.
In addition to these, several casinos also accept POLi, which is a payment method exclusively available in New Zealand and Australia. That being said, it's not very common to find it available at most casinos.
Can you play with NZD currency?
Yes. You don't have to look too hard to find an online casino that accepts New Zealand Dollars. Though casinos go out of their way to accommodate New Zealanders, by providing a massive game library, various gaming types and plenty of promotions, one of the biggest concerns is ensuring that Kiwis can play in their own currency.
Some casino operators welcome and accept New Zealanders, but don't accept New Zealand Dollars. Players are free to sign up to such casinos but bear in mind that there is likely to be conversion charges.
If you can succeed in converting Euros into New Zealand Dollars and don't mind the conversion charges, then all is fine and dandy.
However, for convenience sake, we always recommend signing up to a casino that accepts New Zealand Dollars to eliminate confusion.
Growth of New Online Casinos in New Zealand
Over the past couple of years, New Zealanders have been pouring money into gambling online. So much so that offshore online casinos have seen a surge in traffic from this country.
Since 2020, some of the world's most prolific online casino sites have been welcoming players from New Zealand, and they have not been disappointed.
It has been estimated that almost 80% of NZ residents have at some point or another gambled. In 2013, alone, more than NZ$2 billion was spent on sports betting and live casinos. It comes as no surprise then that gambling at brick and mortar casinos has also dropped considerably.
In fact, there has been a surge in online gambling activity by more than 22% in under five years. With more people spending hours playing at online casinos, revenue is being poured into online gambling ventures.
Though heavy regulation applies to local online casinos, this might be due to change. Brick and mortar casino SkyCity is looking into setting up an offshore casino site, to reach out to players. It has also found a loophole in the law, with more pressure added on regulating and increasing revenue by possibly legislating online gambling within its borders.
What to consider when choosing a New Zealand New Online Casino
The number of online casino sites targeting New Zealand is on the increase, but make the wrong move or decision and it could end up costing you. Here are some of the main factors to consider when you are shopping around for a New Zealand online casino:
Legality
Though there are no New Zealand based online casinos, you should still look for signs of a gambling licence at any casino that piques your interest. As previously mentioned, look for signs of a gambling licence from the Malta Gaming Authority, the Gibraltar Gambling Commission and the UK Gambling Commission.
Though this is only one step out of many, it is probably the most important factor to watch out for.
Accepts NZ $
Why pay extra when you can play and gamble with New Zealand Dollars? Avoid the hassle of unnecessary conversion charges, and sign up for a casino that accepts your own currency. Since there are numerous casino operators welcoming New Zealanders, this should be quite straightforward.
Choice of Games
Are you a pokies fan or a live casino fan? Whatever gets your heart rate pulsing, have a glance at the game library at the casino of your choice. Even if you have your heart set on a specific game or software game developer, you want to make sure that the casino has it in stock before making your first deposit.
Live casino
If you crave the live gaming experience, a live casino powered by the likes of Evolution Gaming, Pragmatic Play LIVE and Authentic Gaming should be a welcome sign.
Of course, if you prefer playing software-based card and table games, this should be a non-issue, but having access to a wider selection of games is always a good sign of a casino that wants to accommodate its players.
Player safety
The best online casinos in New Zealand have high-security algorithms to protect the data of their players. If you are playing at a licensed and regulated online casino, then you should be covered, but always look for the tell-tale signs of a safe and secure casino.
Go through the privacy policies to ensure that the casino follows the right procedures in securing player and financial data.
Customer support
You might or might not need the assistance of the customer support team, but even if you don't, it is always comforting to know that you are never too far away from a customer support agent. Even better, 24/7 customer support service should be given priority.
The Best Online Casinos that Accept New Zealand Players
The best online casinos that accept New Zealand players try their hardest to ensure that players have access to numerous options and look to keep on players long-term.
Along with a tantalising bonus, the best online casinos have massive game libraries with several hundreds of games, cover a wide range of gaming options, have great promotions and most importantly, they are honest and transparent.
Along with fair terms and conditions, these casinos also accept deposits and withdrawals in New Zealand Dollars and accept a variety of payment options, such as POLi, ecoPayz and bank debit and credit cards.
The welcome offers also come with fair terms and conditions, including high caps on winnings and average or low wagering requirements.
As long as you know what to look for before signing up for a casino, including a gambling licence, you should be able to navigate around a casino with confidence.
Most Popular Casino Games in New Zealand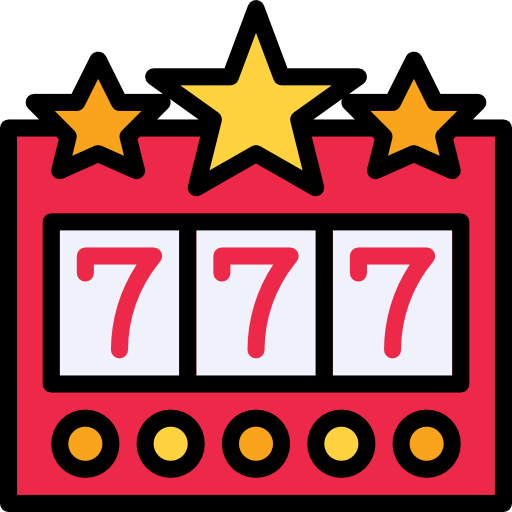 Most players in New Zealand love a little bit of everything. Many will claim that they love online pokies, but that does not mean that they don't have a penchant for casino games.
In fact, after online pokies, the most preferred games in New Zealand are Blackjack, Roulette, and Baccarat.
Some of the most popular slot games are the ones that come with progressive jackpots and millions of dollars in prizes. These include Microgaming's Mega Moolah and NetEnt's Mega Fortune Dreams and Arabian Nights amongst others.
Pokies are by far the most popular since they are easy to understand and there are no rules to memorise. As long as players look for wilds, bonus rounds and scatters, they can boost their chances of winning big.
Players who fancy an extra oomph to their gaming session can always opt for card and table games, such as the ones mentioned above. Since there is an element of skill mixed with chance in these games, players who want to feel more involved opt for software-based games or live casino games.
Online Casino Bonuses Available in New Zealand
Online casino bonuses are the main selling point of an online casino. The welcome offer greets players as soon as they land on the site and is what ultimately makes or breaks the deal.
While some casinos tend to throw their focus behind one main casino bonus offer, others opt for the hybrid model, bringing together welcome deposit bonuses as well as free spins deals.
Knowing the value of the bonus is always a good plus, and will help you decipher if you have a good chance of meeting the playthroughs and ultimately collecting your wins.
Here is the most popular type of online casino bonuses available:
No deposit bonus
Though quite rare these days, no deposit bonuses are still very much loved and highly sought after. Essentially, the casino throws in a free bonus without requiring a deposit first. They might provide a number of free spins or a lump sum of bonus money.
What it is you are provided with, you are given the golden opportunity to test out a casino and ultimately see what's on offer. You are not obliged to make a deposit at any point, but you still have the chance of cashing out if you meet the playthroughs of your no deposit bonus. It's a win-win situation!
Match deposit bonus
A match deposit bonus is by far the most common of bonuses. The casino promises to match the money you wish to deposit by a percentage.
If a casino offers you a 100% match deposit bonus and you make a deposit of NZ$10, then you'll receive a total of NZ$20 to play with. It is a fairly easy concept to comprehend.
Reload bonus
A reload bonus follows the sign-up bonus. It can come in the shape of a match deposit bonus or free spins.
Free Spins
A number of free spins on qualifying pokie or pokie games. The number of spins received will vary from one casino to another, but it is not unheard of to receive 500 free spins. Of course, the free spins come with a value attached to them, which you should pay attention to.
Some casinos might throw in free spins that are worth NZ$0.01 each, which won't generate much. However, more valuable free spins can in turn generate profit.
High Roller Bonus
Not all casinos tend to offer a high roller bonus, but many do have special exceptions for high rollers. High rollers are players who like to make big deposits and generally do so regularly. For such players, a regular welcome offer won't do, so many casinos offer a big bonus to match the money deposited by the high roller.
Cashback
A cashback bonus entails a percentage of the player's net losses.
Pros & Cons of Choosing a New New Zealand Online Casino vs an Older Brand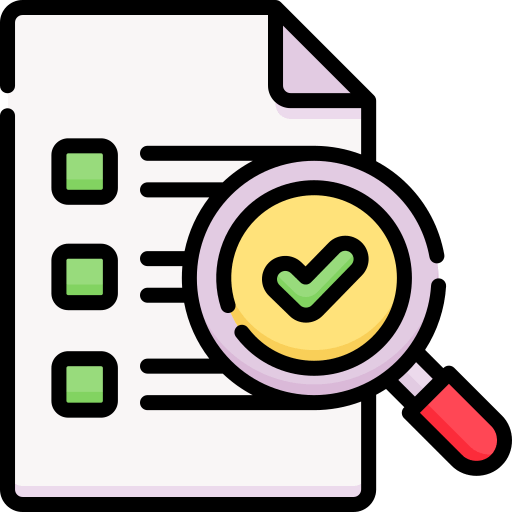 New casinos in New Zealand always inject an element of novelty and fun into the market. Because they are new, they need to try harder to catch up with the big guns. In fact, most new casinos come up with superb marketing promotions and fairer terms to grasp the attention of new players.
Here are the advantages and disadvantages of both types of casinos:
Advantages of New New Zealand Casinos
Exciting and more generous welcome bonuses
Fairer terms and conditions
Offer a massive range of casino games
Disadvantages of New New Zealand Casinos
Smaller budgets and limited finances
Usually have a small team
Customer support might not be available 24/7
 Advantages of Established New Zealand Casinos
Player reviews are widely available online
You can be sure that they are safe and follow the right protocols
Might have more than one gaming licence
Disadvantages of Established New Zealand Casinos
Might not throw their weight behind emerging software game developers
Stricter terms and conditions
Promotions tend to play it safe in a way that benefits the casino
FAQs
1. How are new online casinos in New Zealand licensed and regulated?
With the emergence of the Gambling Act 2003, no businesses or individuals can gamble within the borders of New Zealand. As a result, players can only play at offshore casinos. That does not mean they don't have to be licensed.
Usually, these casinos are licensed and regulated by the Malta Gaming Authority amongst many other relevant gambling bodies.
2. Can New Zealand players cash out at new casinos?
Yes, as long as they have met the terms attached to any bonus or promotion they are claiming, they can cash out. Careful attention must be paid to the minimum withdrawal limits. If you fail to hit the limit, you won't be able to cash out.
3. What are the red flags we should look out for when choosing a new online casino?
You should also look for signs of a gambling licence in the casino's footer before signing up. This is an important step, as once you provide a dodgy casino with your personal and financial information, you are at risk of fraud.
Make sure that the casino follows all safety and security protocols and go through the privacy policy, to ensure that your personal data is always secured.
If a casino has none of the above and generally has bad player reviews online, we recommend that you move on and shop around for a new casino.
4. Are new online New Zealand casinos safe?
As long as you are signing up for a casino that is licensed and regulated by a reputable gambling body, you are in good hands. Watch out for licences from Gibraltar, Costa Rica, Malta or Curacao.
5. What is the most popular casino game in New Zealand?
By far, online pokies are the most cherished games in New Zealand. The most popular slot games are progressive jackpot ones which come with hefty cash prizes. These include Mega Moolah by Microgaming and Mega Fortune Dreams by NetEnt.
6. Are my winnings in online New Zealand casinos taxable?
No, any winnings generated from gambling activities by New Zealand players are not taxable. Whatever you win is yours to keep.