New Multibanco Casinos

/5
5 Min Read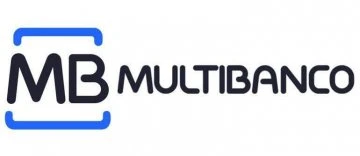 Multibanco is a well-established payment system from Portugal. Multibanco is nowadays ranking among the most complete payment systems in Europe with more than 60 functionalities available.
Multibanco can be used in conjunction with almost all the banks in Portugal and accepts the major cards as well, such as Amex, MasterCard, Visa and even e-wallets.
Keep on reading to know everything about Multibanco Casinos!
Latest Multibanco Casinos 2023
Users can enjoy bank deposits, online banking, cash deposits, order checks, bank transfers and the most useful feature for casino players, of course, the ability to safely top up an online casino account with ease at any time.
You can compare casinos that accept Multibanco. But for now, have a look at a full list of the Latest Multibanco Casinos below:
Multibanco Short Facts
| | |
| --- | --- |
| Currencies | EUR. |
| Security | 3-D Secure, SecureCode and SafeKey protocols. |
| Transaction time | Instant (most cases). |
| Min. Transaction | €1 or as defined by the casino. |
| Deposit Fee | Only if the casino charges, otherwise free. |
| Withdrawal Fee | Yes, if the amount is too low (check casino T&Cs). |
Advantages of Multibanco
Multibanco offers the possibility to complete transactions by phone, which can be handy for some people, especially if you happen to not have access to the internet but still want to top up your online casino account before enjoying it later. But there's more!
E-wallet friendly
They definitely pack a great number of features and possibilities for its users. You can easily top up your online casino account by linking your credit or debit card or even synchronizing an e-wallet to your Multibanco account. They accept Paypal and Paysafecard as e-wallet options.
App available
Multibanco has an app that makes your life easier. All your transactions can be done via your mobile phone. You just have to download the Multibanco app on your device.
ATM transactions
You can select the Multibanco payment method in your chosen new casino site and after you selected the amount, you'll be given an Entity Number and Payment Reference, which can be settled by going to an ATM or through your online banking system.
No fees for deposit
Different from other e-wallets available currently, Multibanco does not charge any fees for depositing.
Disadvantages of Multibanco
Only EUR accepted
Unfortunately, Multibanco allows transactions only in Euros.
No withdrawal option available
You need to find another alternative to withdraw your casino winnings. Multibanco does not offer this option to its customers.
How to get a Multibanco Account
You need to either have a Multibanco account linked to your bank or you can use the online options offered through their app, which are simpler but still powerful.
Check if your bank and cards are accepted by the MB NET and MB WAY apps before proceeding with this payment method. Don't forget to set up an e-wallet as well for future withdrawal operations and avoid any hassle later.
How to Deposit at a Multibanco Casino
To deposit at your new favourite online casino with Multibanco, first, you need to make sure that your casino accepts Multibanco as a payment option. That done, just follow the normal procedure to depositing into your player's account.
Just a few easy steps to deposit at a Multibanco Casino:
Go to the Cashier page on the casino.
Select Multibanco as your preferred deposit method.
Fill in the required information.
Enter the amount to be deposited.
Confirm your transaction.
How to Make a Withdrawal with Multibanco
Unfortunately, Multibanco does not support withdrawals from your casino account. It is best to have an alternative payment method to process your withdrawals, such as Boku, Paypal or other e-wallets available in the market.
Even though it might be inconvenient for some, using an e-wallet for withdrawals does add extra security measures to your online casino transactions and quite a lot of speed.
Safety and Security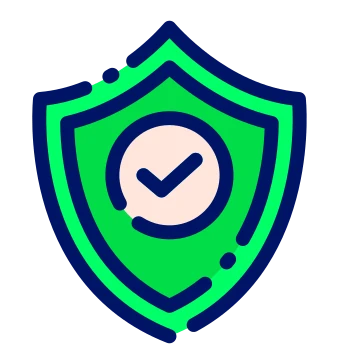 Multibanco follows strict security procedure imposed by the Financial Authorities and is under the scrutiny of several regulatory bodies, so you can be sure they spare no efforts to make sure your data and sensitive information are well-protected at all times.
They use a 3-D Secure system and SecureCode and SafeKey protocols to guarantee none of your details will be leaked or used for any other reasons than your own.
Multibanco Requirements
To use Multibanco as your payment provider, first, you need to make sure that your bank and cards are accepted by MB NET and MB WAY apps, like mentioned before. If everything is OK, you are good to go!
Multibanco FAQs
1. How to deposit in a Multibanco casino?
To deposit into your player's account with Multibanco, make sure the casino you registered to accepts Multibanco as a payment method. That done, go to the Cashier page on the casino, select Multibanco as your favourite deposit method and enter the amount you would like to deposit.
2. How to withdraw from your player account?
Unfortunately, Multibanco does not allow its customers to withdraw from online casinos. You will have to set up another cash out method such as an e-wallet, card or even a bank account.
3. Is it safe to use Multibanco in an online casino?
Absolutely! Multibanco follows security procedures to guarantee all your personal and sensitive information are way beyond protected.
4. Are there fees for using Multibanco?
Multibanco does not charge any fees for registering, maintaining or depositing. You may be charged a fee amount if the casino you are transferring money to/from decides to charge you a fee. Otherwise, it is 100% free.
5. Can I deposit with Multibanco and use another banking method for withdrawals?
Yes! You must, since Multibanco doesn't offer the option to withdraw from your online casino's account.
6. What are the best alternatives to Multibanco?
If you would like to explore some other options before choosing Multibanco as your favourite online casino payment method, we suggest you take a look at MuchBetter Casinos and Yandex Casinos.

3 Articles
G. H. Moretto is the Editor at New Casinos.com and Nyecasino.org, also an expert in advertising and casino content with a passion for blackjack tables. He has managed research, content writing, translations and holds a degree in Social Communication with honours in Advertising, bringing to the table a decade of experience in the advertising and online gambling industries combined. Moretto was also directly involved in a Child Gambling project in the UK, which was discussed with several MPs to bring forward legislation changes to protect children. He has reviewed thousands of online casinos, slots and casino games and he definitely knows his way around bonuses, payment methods and trends. This casino enthusiast is an Editor at NewCasinos.com on a mission to reveal all the secrets of the industry with in-depth and unbiased reviews. Moretto aims to educate new and seasoned players about the risks and rewards of all new casinos, their bonuses and features to help players make better-informed decisions.
More info on G. H. Moretto