New TrustPay Casinos

4.4/5
6 Min Read

TrustPay is a service that has an excellent secure and fast platform for new online casino payment transactions. Services that are linked with instant bank transfers are also offered by TrustPay Casinos.
It is a modern payment method, and its transactions are made in real-time. Your fund transfers can also be made for free.
Latest TrustPay Casinos 2023
Quite often, it can be difficult for gamblers to find payment options that are accepted in every single casino available online. That's why TrustPay came along, allowing players across Europe to deposit funds into their online casino accounts in several currencies.
You can even compare casinos offering TrustPay and check if you chose the one that suits you best. In the meantime, have a look at a full list of the latest TrustPay Casinos here:
TrustPay Short Facts
| | |
| --- | --- |
| Currencies | EUR, GBP, CZK, USD, CAD, PLN, HUF, JPY, NOK, SEK, DKK, HKD, CHF and AUD. |
| Security | PCI DSS and standard banking encryption. |
| Transaction time | Up to 4 business days for bank transfers and instantly between TrustPay accounts. |
| Min. Transaction | €/£5-20 for Deposits (Casino T&Cs) |
| Deposit Fee | None. |
| Withdrawal Fee | NA. |
Advantages of TrustPay
Safe
TrustPay employs the same safety requirements as traditional banks and also encrypted servers to store data and process transactions. You can rest assured that it's secure to complete payments with this method.
Fast
Payments are made in real-time and transactions are finished almost immediately. This is pretty much standard for all similar payment methods but it's worth mentioning. There's no hassle sending money or making a casino deposit.
Low fees
One feature that users of TrustPay appreciate is the low fees. There is an incredible level of transparency which makes it possible for users to get all the answers and information that they need through the customer service.
It is licensed and regulated by the National Bank of Slovakia. The transactions for this payment option are done in Euros as the primary target is the Slovakians. To get started using TrustPay, you need to decide which payment method that you want to use.
You will choose between Visa, MasterCard, internet banking and a PaySafe card, basically. The basic information that you will need to share is your email address as well as the currency that you want to transact in.
Disadvantages of TrustPay
No withdrawals
TrustPay works as a deposit-only payment method. You won't be able to use TrustPay to withdraw your winnings from your account.
How to get a TrustPay Account
TrustPay is a great e-wallet, or "payment gateway" because it accepts a wide range of payment methods. One of the best things about TrustPay is that there is no need to register for an account.
If you own a Visa or MasterCard, for example, you can easily use TrustPay as your payment method. You can also use bank transfer to pay for your services, but for that, you need to have a bank account.
When you place a payment order, the currency is always EUR. The payer's bank and the beneficiary's bank must be established within the SEPA area so the full amount of the payment, not reduced by fees, will be credited to the beneficiary's account.
How to Deposit at a TrustPay Casino
First, make sure your preferred online casino accepts TrustPay as a payment method. Then, enter the cashier page and the amount you wish to deposit. After that, select TrustPay as your payment method and you will be redirected to the TrustPay server. You will have to enter your accounts information in this section.
Just a few easy steps to deposit at TrustPay
Enter the Cashier page on the casino
Enter the amount you want to deposit
Select TrustPay as your payment method
How long does it take?
Depending on the bank of the recipient, it takes usually D+1 to process a SEPA payment and 3 to 4 weekdays to process an international payment. However, a payment from a TrustPay account to another TrustPay account is processed immediately.
How to Make a Withdrawal with TrustPay
TrustPay works mainly as an e-wallet and deposit-only payment method. Therefore, won't be able to use it to withdraw funds from your online gaming account.
Safety and Security
TrustPay is a service that offers an excellent secure and fast platform for payment transactions as well as services that are linked with instant bank transfers. It was found in 2010 and it offers modern payment services as well as solutions for those who want to carry out money transfers from their online bank account.
More than 14 Baltic and Central European countries use this service. It is linked to more than 60 banks as well as financial institutions in Europe. Online, it has been accepted by more than 100000 webshops and similar entities online.
Apart from standard bank safety measures, all data is transferred and stored in iron-clad encrypted servers.
TrustPay Requirements
To be able to use TrustPay, you must hold a credit or debit card, such as Visa or MasterCard. The owners of a PayPal account or a PaySafeCard voucher can also use TrustPay as payment method.
If you'd like to make instant wire transfers, then you will have to own a bank account to use TrustPay. Remember that you don't need to open a TrustPay account if you meet the requirements set by the company.
Focused on mobiles and emerging markets
TrustPay has the ability to be added to a wide range of payment systems which is what makes this payment option viable for many countries. When it comes to mobile payments, it proves to be highly convenient as it has the ability to bring together a large number of merchants.
The vision of TrustPay is broad, as it intends to build on mobile payments so that it can offer services to emerging markets.
TrustPay FAQs
1. Why use TrustPay at new casino sites?
TrustPay is a pretty simple and easy way to use as a deposit method in your online casino gaming experience, as it allows you to connect several cards and bank accounts into the same account. This way you can manage better your bankroll and overall online expenses.
2. How to set up a TrustPay account?
There is no need to register to get your own TrustPay account – all you have to do is download their app or get in touch with their team through their website to get started.
3. How to make a deposit in a TrustPay casino?
Enter your online casino's cashier page and select TrustPay as the payment method. Input the amount you wish to deposit and then enter your account info. Your funds will be instantly transferred and you're ready to start playing.
4. Is it safe to use TrustPay in an online casino?
A payment method such as TrustPay works with the same safety encryptions and requirements as traditional banks, so users don't need to worry about personal data and sensitive information leaks.
5. What are the best alternatives to TrustPay?
TrustPay is a pretty simple to use, hassle-free e-wallet, but if you won't mind using directly your credit cards to complete your payments, you can always use Visa, MasterCard and even PayPal as an alternative method to TrustPay.
6. Can I deposit into my account using hard cash?
Yes, you can. However, with a cash deposit, you are required to provide the identification data of your TrustPay account. Banks can also charge you an extra fee for cash payment.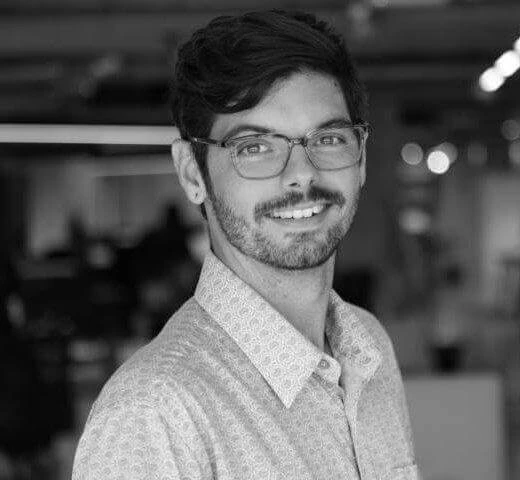 G. H. Moretto is the Editor at New Casinos.com and Nyecasino.org, also an expert in advertising and casino content with a passion for blackjack tables. He has managed research, content writing, translations and holds a degree in Social Communication with honours in Advertising, bringing to the table a decade of experience in the advertising and online gambling industries combined. Moretto was also directly involved in a Child Gambling project in the UK, which was discussed with several MPs to bring forward legislation changes to protect children. He has reviewed thousands of online casinos, slots and casino games and he definitely knows his way around bonuses, payment methods and trends. This casino enthusiast is an Editor at NewCasinos.com on a mission to reveal all the secrets of the industry with in-depth and unbiased reviews. Moretto aims to educate new and seasoned players about the risks and rewards of all new casinos, their bonuses and features to help players make better-informed decisions.
More info on G. H. Moretto