How to use the comparison tool?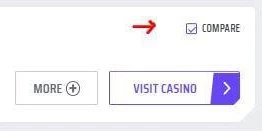 Comparing casinos with our tool is a straightforward process. You can click on the '+ Add Casino' on this page and start adding up to 3 casinos to compare them side by side. In this case, a drop-down list will be displayed with all the casinos on the site.
There's also a search bar so you can compare specific brands.
However, if you are browsing the website and checking the toplists and want to compare a specific casino, simply click the compare icon on any toplist and the casino will be added to a list on the left bottom corner of your screen.
Once you have added 3 casinos, you can see all their features side by side on this page.
An innovative and unique tool to compare casinos
We all seek a second and sometimes a third opinion before buying something, be it a car, a new insurance policy or a new online casino. It is always good to compare features and see if they offer what you expect from them and of course, suit your need; at the end of the day, it's your money on the line.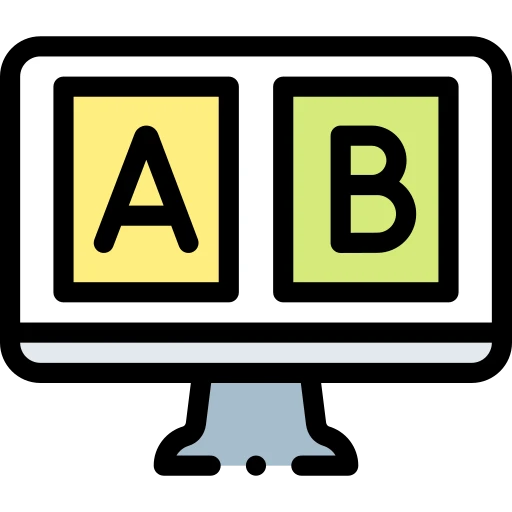 With that in mind, we wanted to make your life even easier when browsing around for a new online casino to have some quality time. The way you can compare casinos with this tool is unique because no other site offers this to readers, and also it speeds up your decision-making by highlighting key features of all new online casinos we publish.
We believe that by empowering you with an exclusive tool, you will be able to make even better decisions regarding your next new online casino. With more information, you can find the best option according to your playing preferences, bankroll and other features you deem important in a casino.
How do we compare casinos
There are many aspects of an online casino that can influence your decision-making process. We try to highlight some of the features that we deem important to know before committing to a casino. These are:
Welcome Bonuses
Payment methods
Game developers
How's the customer support
Pros and Cons
Licences the casino hold
We think it is very important to know which payment methods are available as well as which casino games to expect, do they have a sportsbook or jackpot slots, what are the opening hours of the support department if you need them, etc. These features give you an overall feeling of how well it suits your needs and playing style.
These features are displayed in a quick and simple way so you can glance at them and decide if you want to go straight to the casino registration page, know more about the casino by reading an in-depth review or simply compare another casino.
Why did we highlight these features?
Some of these are more obvious than others, such as the gambling licenses and welcome bonus on offer. You want to know if a casino has a real license and if you can play safely there, the same goes for the welcome bonus and your eligibility for it and the conditions to claim it.
Some players only play at casinos using certain payment methods, and if they are not there, this can be a deal-breaker for them. The same goes for game providers and specific games that might be or not available at a casino lobby.
The ability to get support is also a must if a casino wants to stand out, and we highlight the opening hours of the support services of all casinos and which channels are available for players. When you compare casinos, these features combined give a sound overview of what to expect from a casino even before you read a full review or visit their site.
Add our Casino Comparison Tool to your toolbox and experience a different way of finding the best casino for you.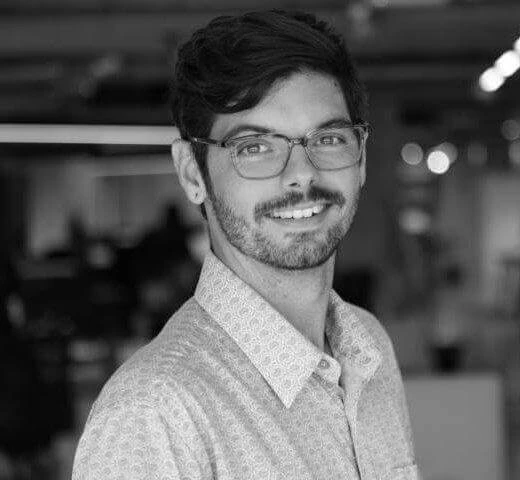 G. H. Moretto is the Editor at New Casinos.com and Nyecasino.org, also an expert in advertising and casino content with a passion for blackjack tables. He has managed research, content writing, translations and holds a degree in Social Communication with honours in Advertising, bringing to the table a decade of experience in the advertising and online gambling industries combined. Moretto was also directly involved in a Child Gambling project in the UK, which was discussed with several MPs to bring forward legislation changes to protect children. He has reviewed thousands of online casinos, slots and casino games and he definitely knows his way around bonuses, payment methods and trends. This casino enthusiast is an Editor at NewCasinos.com on a mission to reveal all the secrets of the industry with in-depth and unbiased reviews. Moretto aims to educate new and seasoned players about the risks and rewards of all new casinos, their bonuses and features to help players make better-informed decisions.
More info on G. H. Moretto