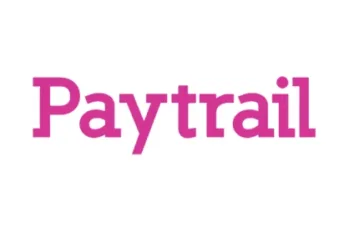 New Paytrail Casinos

4.5/5
Withdrawal Time
Depends on the method
5 Min Read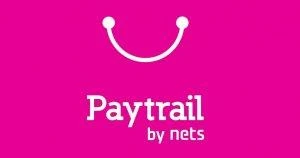 Paytrail is a payment solution for any type of online transaction and is available for use on more than 10,000 online service providers and webshops. Luckily, it is also available as a banking option on online casinos, especially in Scandinavian countries, because it offers much lower costs in comparison to other payment solutions.
In addition to that, Paytrail members can also make mobile payments using an app known as MobilePay. The only downside of the company is that they charge €59 monthly. Also, successful transactions will be charged a fee ranging from €0,15 to €0,40 per transaction, depending on the method used.
The main idea behind Paytrail is to combine all your payment methods, such as e-wallets and credit/debit cards into one account.
Due to its convenience and hassle-free transfers, Paytrail is becoming more popular amongst online casinos. Keep on reading to know why you should consider Paytrail Casinos.
Latest Paytrail Casinos 2023
Paytrail is easy, fast and simple to use. But if you are not sure that this is the best payment option for you, you can compare casinos that accept Paytrail to know more about it. In the meantime, take a look at a full list of the Latest Paytrail Casinos below:
Paytrail Short Facts
| | |
| --- | --- |
| Currencies | Virtually all. |
| Security | Bank's security protocols, licensed by the Finnish Financial Supervisory Authority and one-time PIN code |
| Transaction time | Instant. |
| Min. Transaction | £/$/€ 5 |
| Deposit Fee | Monthly fees. |
| Withdrawal Fee | Not informed. |
Advantages of Paytrail
Available worldwide
Paytrail services are available to customers all over the world. This means you don't need to worry about meeting specific requirements when registering for an account.
Convenient and versatile
Paytrail allows its customers to pay in their currency choosing from a wide range of payment methods. It also permits the members to pay via its mobile app.
All-in-one
Paytrail combines all your payments methods in one single account. You can link to e-Wallets, credit/debit cards, amongst others. It is like a big online purse.
No password needed
You don't need a password to access your Paytrail account. The one-time PIN provided is safe and secure.
Disadvantages of Paytrail
Low casinos acceptance
Although Paytrail is accepted all over the globe, just a few online casinos offer Paytrail as a banking option. Currently, it is becoming more popular, but not enough.
How to open a Paytrail account
Opening your Paytrail is as easy as you may think. You can find the registration link on the homepage of Paytrail's website. All you have to do is to share basic information, banking details of your favourite payment method and complete the form with the necessary information.
Just a few easy steps to open your Paytrail account:
Go to the main page of Paytrail's website.
Click on the Registration link.
Fill in the required information.
How to Deposit at a Paytrail Casino
To make any deposit at a Paytrail Casino, first, be 100% sure that your new online casino accepts this payment provider as a banking option. Note that just a few casinos offer Paytrail, so check that before registering for an account with both casino and payment method. That done, go to the Cashier page on the casino and select Paytrail as your preferred deposit method.
Just a few easy steps to deposit at a Paytrail Casino:
Go to the Cashier page on the casino.
Select Paytrail as the payment method to be used.
Enter the amount to be deposited.
Add the email account you used to register with Paytrail.
Enter the PIN code you received on your mobile & confirm your transaction.
How to Make a Withdrawal With Paytrail
Unfortunately, there is a lack of information regarding withdrawing with Paytrail. Usually, online casinos that accept Paytrail as a deposit method also accept it for withdrawals and will prompt you to choose one once you request a withdrawal.
We recommend you to have a look at the methods available at your favourite casino. You can check that information on the Cashier page on the casino or via customer support.
Safety and Security
Paytrail Casinos are 100% safe and secure. The company is licensed and certified by the Finnish Financial Supervisory Authority. This regulatory body is one of the top authorities regarding financial matters. Companies under the supervision of this Financial Authority are annually checked and audited, ensuring the meeting of all the requirements to operate legally.
Paytrail also uses unique protection. Its customers do not need to enter their password every time they make a transaction. A PIN code number is sent to the user to confirm the transaction that is going to be made.
In addition to that, the company uses your bank's security to make sure your sensitive data is secured.
Paytrail Requirements
Paytrail is available worldwide, but there are some restrictions. Unfortunately, there is a lack of information regarding specific requirements to register for an account with Paytrail. So, before choosing this service as your payment provider, make sure you are eligible for opening an account.
Paytrail FAQs
1. Why use Paytrail at new casino sites?
Although just a few casinos work with Paytrail, it is a great payment provider. You can add all your preferred payment options in one safe place.
2. Is it safe to use Paytrail in an online casino?
No doubt! Paytrail is safe and secure. They work with a one-time PIN code number to authorise every transaction made. So you won't face any issues regarding safety.
3. Are Paytrail transactions reversible?
No. Paytrail does not allow its users to reverse their transactions. To avoid any further issues, be careful regarding this topic.
4. How to make a deposit in a Paytrail casino?
To deposit at a Paytrail casino, you first need to make sure that the chosen casino accepts Paytrail as a payment method. That done, just follow the usual steps – go to the Cashier page on the casino, select Paytrail as your deposit option, fill in the required information and enter your one-time PIN code number to confirm your transaction.
5. Do Paytrail casinos accept other methods?
Yes! Online casinos usually offer a wide variety of banking options to its players. The most popular ones are credit/debit cards such as Visa and MasterCard, and e-wallets, such as Skrill and Neteller.
6. What are the best alternatives to Paytrail?
Paytrail is reputable and reliable, but if your favourite online casino does not accept Paytrail as a payment method, we have some other options for you. We strongly recommend you to have a look at e-Wallets and online processors such as PaySafeCard and Neteller, for instance.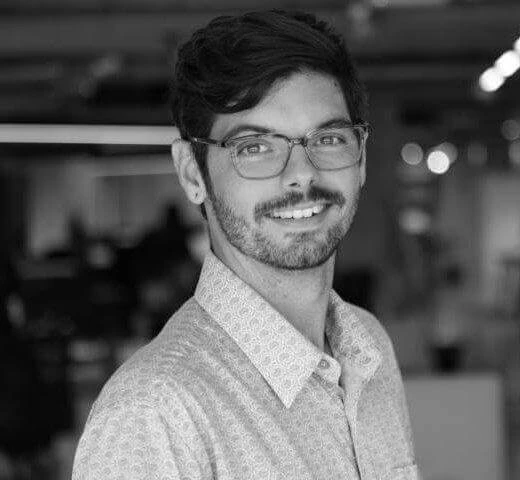 G. H. Moretto is the Editor at New Casinos.com and Nyecasino.org, also an expert in advertising and casino content with a passion for blackjack tables. He has managed research, content writing, translations and holds a degree in Social Communication with honours in Advertising, bringing to the table a decade of experience in the advertising and online gambling industries combined. Moretto was also directly involved in a Child Gambling project in the UK, which was discussed with several MPs to bring forward legislation changes to protect children. He has reviewed thousands of online casinos, slots and casino games and he definitely knows his way around bonuses, payment methods and trends. This casino enthusiast is an Editor at NewCasinos.com on a mission to reveal all the secrets of the industry with in-depth and unbiased reviews. Moretto aims to educate new and seasoned players about the risks and rewards of all new casinos, their bonuses and features to help players make better-informed decisions.
More info on G. H. Moretto