New Casinos in December 2017 with the Best Christmas Spirit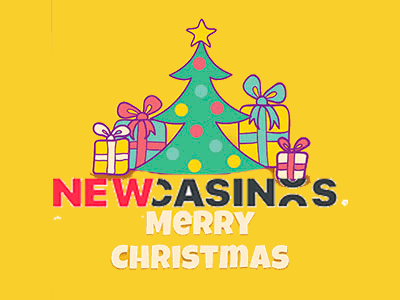 Christmas is almost here, and the iGaming community is booming with new and exciting offers. Online casinos are fully geared to catch the festive season and if you are not a part of this celebrations, you are missing out a lot. There are awesome gamification trends brewing in these casinos and thousands of dollars, free gifts, bonuses and extra spins are being put up at stake. Whether you are new to the world of online casinos or you want to explore some better offers, these irresistible Christmas deals will surely brighten up your holiday season.
8 Casinos With Christmas Spirit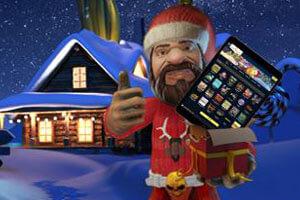 Viggo Slots – Viggo Slots is our first choice for the season as it is offering a brand-new iPad pro, every day for 13 days of festive bonuses. The game is to compete for the prize each day by wagering in the casino's hand-crafted Christmas games portfolio. The competition starts each day at 00:00 hours and continues throughout the day, during which you can place your bets on the Christmas games and get an exclusive chance to take home an iPad Pro. The Viggo Xmas slots list contains some of the best slot games in the industry like Secret Santa, Scrooge, Santa's Wild Ride, Christmas Carol, Deck of Halls, etc. Win an iPad Pro Now.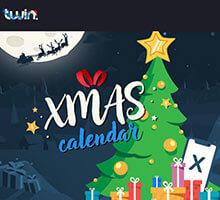 Twin Casino – The next casino in our list is the long-awaited Twin Casino, which is one of the best releases of 2017. This relatively new brand has shaken the market by offering a €1000000 Christmas Calendar scheme. This elaborate arrangement is done for both new and existing players. The casino has separately designed an entire page with 31 coins to collect each day in the casino's own Twinter Wonderland. You can win amazing extra spins, cash offers, cash back offers and free games, every time you wager. The upper limit of gifts can stretch to a brand new iPhone X and some of the consistent punters of the casino will start the new year on a new phone. Join the Twintastic €1000000 Calendar.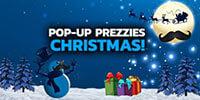 Mr. Play Casino – Mr. Play Casino is another classy addition to the online casino scene of 2017 and is also one of the most popular places to bet in. With a collection of top 250 casino games in its gaming list, you won't miss out on any fun. This awesomeness of gaming is complemented with the Pop-Up Prezzies Christmas. This month-long tournament will test your wagering skills and players only get 4 slot games to choose from; Fruity Friends, Mighty Sphinx, Rainbow Charms and Rainbow Charms. Play these rewarding games to enlist yourself automatically to the leaderboard. There are a lot of high-end electronics at stake like a brand-new LG LED TV, iPhone X and bonuses like free games, cashback offers and surprise gifts. Discover Mr. Plays Pop Up Prezzies.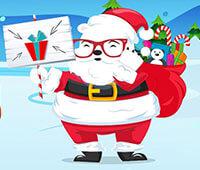 Ridika Casino – In the world of iGaming, Ridika counts among the very best in terms of quality of games and casino design. Recently, it came under the spotlight for its awesome gamified Beartown concept, where players must play and win their bonuses themselves. With Christmas around the corner, this model has taken a new form and many new prizes have been added to the welcome bonus package. The casino has also redesigned its entire façade to get you in the casino mood. You can expect deposit bonuses to the tune of 300%, which will magnify your deposit amount by four times. If you are a big fan gamification, then this bear-themed casino is definitely the right choice for you. Get on Xmas Mood with Ridika.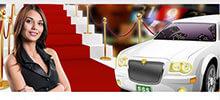 Dream Jackpot – Dream Jackpot take VIP treatment to a whole new level. No casino rewards loyalty more than this brand and is truly a dream come true for big-time punters. The red-carpet treatment now extends to the holiday season where its players can win surprise gifts each day of December, by depositing a minimum of €20. As you deposit more in the casino, you will get prizes of the higher categories and VIP members are treated with their own kind of bonuses. Join today to start early to get the best deals before they are drawn back. Join the Vip Program at Dream Jackpot.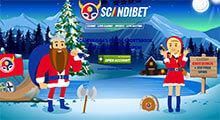 ScandiBet – When it comes to a holistic gaming platform, ScandiBet outperforms many others in the market. You not only treated with a wide variety of online slots, table games but you can also enjoy the epic sports betting platform and live casinos. Moreover, ScandiBet is also one of the most premium brands of online casinos and is truly unique in its design and layout. Inspired by the Nordic lifestyle, this popular Scandinavian brand, brings the north pole to your mobile screen. The Christmas fever is spread out into assured cash back, cash prizes and free games for all its users. The brand recently won the fastest growing white label brand in 2017 and it's not hard to see why. Grab Scandibet's Christmas Offers Now.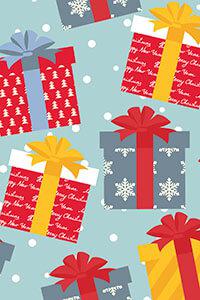 Hey Spin Casino – Hey Spin Casino is the latest brand to hit the iGaming industry and the latest brand to join the Christmas bandwagon. It comes off as a reputable brand, with a healthy portfolio and its own VIP package. Hey Spins is offering its iconic Pop-Up Prezzies Christmas package, where players can win iPads, iPhones, LED TVs, and a regular stream of bonuses to keep you charged throughout the winter months. The 12 day Christmas celebration comes with four of its most popular slot games, Fruity Friends, Mighty Sphinx, Rainbow Charms and Rainbow Charms, where players wager to win handsome prizes each day, and a grand prize at the end of the tournament. The weightage from each game is counted in the end, so make sure to wager some money on each of the casino game. Enjoy Hey Spin's Surprises All Month Long.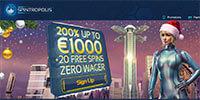 Spintropolis – We saved the best for the last and Spintropolis is definitely a deserving candidate. It reeks a futuristic design with awesome caricatures and background animations. However, the best part of the casino is its €1000, and wager-free spins, welcoming, which is one of the best deals in the history of online gambling. Whether you are in for its awesome theme or its awesome welcome bonus or its high-end VIP bonus, you will not regret registering with this casino. It has something to offer for everyone and never disappoints its players. As Christmas dawns on the horizon, Spintropolis is back to the promotions page with a bang. It has opened up its treasure crest of offers for its registered players and hand-crafted a line up of exclusive bonuses for its VIP members. Be a part of this growing brand before it becomes mainstream. Discover Christmas Prizes at Spintropolis Right Now.
Mentioned in this Article