Evolution Gaming will probably combine efforts with NetEnt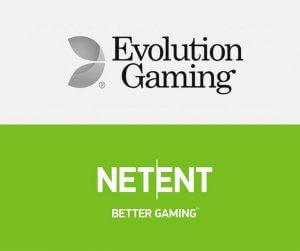 Two giants, one company. That is the situation gaming lovers will most likely face by the end of the year. Evolution Gaming proposed to buy NetEnt late June, offering SEK 19.6bn to all shares in the firm. The NetEnt board is recommending to its shareholders to accept the offer and join forces. The bid will be up from August 17 until October 26 this year, with Evolution Gaming obtaining more than 90 per cent of the shares in NetEnt if both companies set the deal.
As Evolution Gaming aims to become the online casino industry leader, it is not a surprise that they are intending to buy NetEnt, most known as the online slots worldwide captain at the moment. Jens von Bahr, president of Evolution Gaming, explained that the combination of these two companies will "result in a world-class portfolio of online games", and we must say that we couldn't agree more. 
Merging two companies like NetEnt and Evolution Gaming will not only reduce costs in approximately SEK 30m but will deliver to its players an outstanding gaming experience.
To combine Evolution high-quality live casino games to five-star NetEnt slots is most likely shooting in the right direction, especially now that NetEnt is extending its growth online gaming prospects within the USA, as says the chairman of NetEnt Mathias Hedlund. 
Two global leaders working together to deliver the best of their worlds: live casino games and online slots games, closer customer partnerships and an expansion of the companies' products around the globe. That is for sure something that everyone is waiting to see.
NetEnt board is taking the offer into consideration positively and "believes it to be strategically sound, and the share consideration allows the company's shareholders to take part in the combined accelerated growth story and combination benefits". The on-going market regulation in America is one of the responsible for this possible merge: Evolution and NetEnt, together, are in a better position to capitalise now that the USA is walking towards legislation for online casino companies, as stated Von Bahr. 
Therefore, sit tight and cross your fingers. While you are waiting for this deal to happen, enjoy the best of both worlds by checking Evolution Gaming casinos and NetEnt casinos. Play the best games and try your luck!