New Giropay Casinos

4.2/5
Main Benefits
Withdrawal Time: 72 hours
3 Min Read

Giropay is an innovative payment solution provided for e-commerce and online casinos. It is fully based on online banking and offers secure payment and withdrawals.
There are more than 1,500 banks and savings banks that are participating and in excess of 35 million online banking customers. Keep reading to find out why Giropay is a great casino payment method.
Latest Giropay Casinos 2023
There are many reasons why so many new online casinos offer Giropay as a payment method. You can even compare other casinos that accept similar payment methods side by side. But, for now, take a look at a full list of the latest Giropay casinos available for you:
Giropay Short Facts
| | |
| --- | --- |
| Currencies | EUR. |
| Security | Encrypted servers, standard bank protocols, 2-step authentication. |
| Transaction time | Instant (most cases). |
| Min. Transaction | €1. |
| Deposit Fee | No. |
| Withdrawal Fee | May apply. |
Advantages of Giropay
Fast and convenient
Secure transfers
No fees for deposits
Fast and convenient transactions
With Giropay you should experience a convenient method for any online payment. It is possible to use this payment solution on your PC, smartphone or tablet and it requires fewer steps to log into your account and make the transaction, saving you precious time.
Secure transfers
Payments are totally secure and can be accessed without the need to register for any additional services. You can authenticate your transactions using a secure 2FA token, which makes sure you are the one trying to make a casino deposit, for example.
You are always required to insert a PIN and a TAN code to validate the transactions and avoid fraudulent activity, this way you can rest assured that you're safe online. On top of that, all servers are encrypted and no personal information is shared during transactions.
No Fees
There are no charges with this payment solution except for those that are imposed by banking gateways in specific cases. Casinos also do not charge you any extras to deposit or withdraw.
Disadvantages of Giropay
Only for players in Austria
Requires a bank account
Restricted to banks in Austria
Only players with a bank account in certain banks can benefit from Giropay, since not all banks are part of the Giropay system.
How to deposit with Giropay?
Choose Giropay from the list of payment methods.
Select your bank and fill in your bank login details.
Confirm the amount.
You'll receive a confirmation of the transaction.
How to withdraw with Giropay?
Since Giropay is pretty much a bridge between your bank and the online casino, the process of requesting a withdrawal of your winnings is almost the same as depositing.
Choose Giropay from the list of payment methods.
Confirm the withdrawal amount.
Wait for the casino to process the request.
Check your bank account.
Giropay Requirements
Since this is an intermediary online payment system that is funded by a direct bank transfer via Austrian banks, having an account in one of the participating banks is a must to be able to use Giropay.
Safety and Security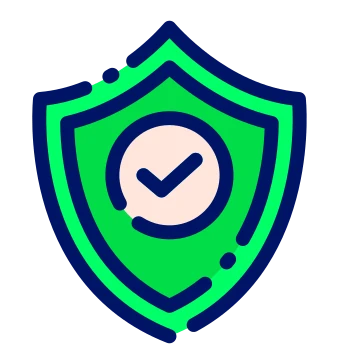 Giropay does not share your data with third parties and no sensitive information is ever transferred to the merchants or online casinos.
They use high encryption to process data and transactions between you and the bank, one-time passcodes to avoid identity theft and there's even a secure token that you can use for 2-step authentication processes.
All these measures in place grant the security and stability of Giropay services.
FAQs
1. Why use Giropay at new casinos sites?
Giropay caters for Austrian players and they like to use this payment method because it's a fast and safe way to deposit and withdraw at any casino with just a few clicks.
2. Are there fees for using Giropay?
Some fees may apply depending on which bank you are using, but in most cases, you are exempt of any fees.
3. Can I withdraw my winnings with Giropay?
Yes, you can. Simply select Giropay when requesting a withdrawal at your online casino and the funds will be transferred to your bank account after you confirm it.
4. Do I need a bank account to use Giropay?
Yes, you must be an account holder in any participating Austrian bank.
5. Are there any alternatives to Giropay?
Yes, other alternatives are Trustly, Sofort and EPS to name a few and they are all widely accepted by a vast number of online casinos.

3 Articles
G. H. Moretto is the Editor at New Casinos.com and Nyecasino.org, also an expert in advertising and casino content with a passion for blackjack tables. He has managed research, content writing, translations and holds a degree in Social Communication with honours in Advertising, bringing to the table a decade of experience in the advertising and online gambling industries combined. Moretto was also directly involved in a Child Gambling project in the UK, which was discussed with several MPs to bring forward legislation changes to protect children. He has reviewed thousands of online casinos, slots and casino games and he definitely knows his way around bonuses, payment methods and trends. This casino enthusiast is an Editor at NewCasinos.com on a mission to reveal all the secrets of the industry with in-depth and unbiased reviews. Moretto aims to educate new and seasoned players about the risks and rewards of all new casinos, their bonuses and features to help players make better-informed decisions.
More info on G. H. Moretto