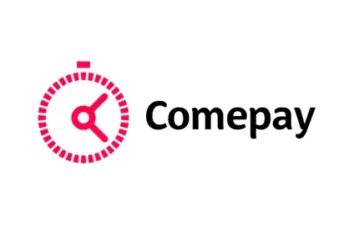 New Comepay Casinos

/5
5 Min Read

Get to know Comepay – one of Russia's most widely known and popular payment methods, operating for over a decade to provide and facilitate instant payments and internet-based transactions. Comepay works through kiosks, mobile interfaces and web-based apps. They are one of the top choices for Russian players and provide their customers with a hassle-free payment method that is quick and easy to use.
Any winnings can be sent to bank accounts of the majority of Russian banks, as well as to the most popular e-wallets in Russia, such as Webmoney and Yandex, for example. Since there are not many options for Russian players, Comepay definitely is an option to consider when making online casino deposits.
New Comepay Casinos 2023
If you would like to have a quick and an easy way to deposit funds and withdraw your winnings on an online casino, Comepay might be just for you. Despite the fact that only people living in the Russian territory are allowed to obtain a Comepay account, its e-wallets are handy and its operations safe just like any other casino we recommend.
But if you want to be certain you are on the right path to your favourite method, Compare Casinos offering Comepay and explore the other payment methods these online casinos accept. But in any case, take a look at the Latest Comepay Casinos below:
Comepay Casinos UK: Warning
Unfortunately, Comepay is a Russian e-wallet available only for local players. Consequently, is not accepted in the UK or anywhere else apart from Russia.
Comepay Short Facts
Company Name: Comepay Group
Transaction Time: Instant
Min Transaction: 1 RBL
Deposit Fee: No
Security: SMS verification, 128-bit SSL protocols
Currencies: RBL
Max Transaction: NA
Withdrawal Fee: NA
Advantages of Comepay
Seamless website
They have a pretty straightforward, minimalist website, which makes it easy for you to find exactly what you are looking for in a wide variety of services provided by the company.
Instant deposits
Comepay works like an e-wallet for Russian players, and one they can count on to be quick and reliable.
Disadvantages of Comepay
Only available in Russia
The e-wallet is only available for Russian players, so you probably won't find it in other international casinos. Additionally, they have a network of 25,000 physical payment terminals that can serve to top up their accounts for further use at an online casino or to pay bills, etc.
How to get a Comepay account
By entering the Comepay website, you can sign up directly from their homepage and the process to get your personal account and e-wallet set up takes about 30 seconds. It will then be linked to your mobile phone, where you'll be able to use the app to select your preferred services.
To register through a physical terminal:
Select the section "Comepay Wallet" in the interface of the Terminal;
Enter the Mobile phone number;
After receiving an SMS message with a one-time code click 'Register'.
You will receive a confirmation and a PIN code for future operations (don't share this with anyone).
To register through the website:
Go to Comepay official website (www.money.comepay.ru)
Enter your Mobile phone number;
After receiving an SMS message with a one-time code click 'Register'.
You will receive a confirmation and a PIN code for future operations (don't share this with anyone).
How to Deposit at a Comepay Casino
You can use your Comepay wallet to complete deposits on your preferred online casinos. Just select how you will be funding your e-wallet: bank account, credit or debit card. Then, just enter the Cashier page and register your information, select Comepay as your payment method and you're good to go!
How to Make a Withdrawal With Comepay
Just as the Comepay depositing method, you can also use it to withdraw funds from your online casino account and it will go directly into your e-wallet in no time.
Safety and Security
To ensure privacy, all transmitted data is encrypted according to an encrypted 128-bit SSL protocol, which is also used to process operations using the physical terminals. On top of that, SMS verifications are also conducted to avoid any fraudulent activity.
Comepay Requirements
ComePay wallet uses a mobile phone number as a unique identifier for all wallet users. So you need to have a mobile number to process payments, receive passwords and user login data since they're sent via SMS or via their app, which is available for iOS, Android and Windows.
Comepay FAQs
1. Why use Comepay at new casino sites?
Comepay works as a multiservice e-wallet, so you can fund it and connect it with any banking account or credit card you wish. It is pretty simple and straightforward to use.
2. Are there fees for using Comepay?
It may vary according to the casino you're playing at, but, usually, there are no depositing or withdrawal fees from Comepay.
3. How to use Comepay for casino deposits and withdrawals?
To use Comepay as your preferred payment method for deposits and withdrawals, you'll have to connect your e-wallet to your online casino account, so when you are ready to deposit or cash out your winnings, it will go directly into your Comepay account.
4. Which casinos accept Comepay?
As Comepay is a method used only for Russian players, you may have some trouble finding Comepay casinos outside of Russia.
5. I am in the US, can I use Comepay as a payment method?
Unfortunately no, players from the US are not allowed to use this provider. ComePay can only be used if you are in Russia.
6. How can I top up my Comepay wallet?
There are a few ways to do it, you can transfer money from a credit card directly on Comepay website, using your mobile phone balance using the app (available for iOS, Android and Windows) or even depositing cash through the many Comepay terminals.
7. Are there any alternatives to Comepay?
If you reside in Russia, this can be a very good option for making casino deposits. However, if you want a more global payment method, take a look at other options such as PayPal, Skrill or Trustly, all of them are safe options to top up your online casino account too.