New Wazdan Gaming Casinos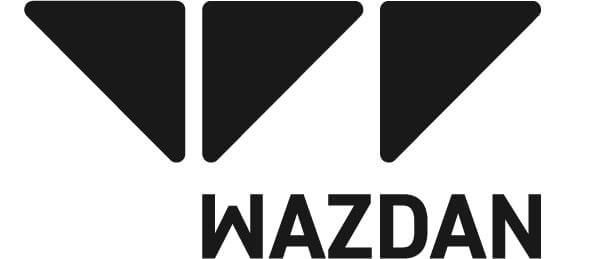 Wazdan Gaming is a game developer of quality casino games exported to a select few casinos. It has an exclusive presence in some of the top-tier online casinos and lives well to its reputation. The casino games of Wazdan Gaming come backed by years of meticulous research, which makes all their games highly rewarding and engaging.
The company incorporates clever algorithms that add a lot of depth to the gambling experience. The brand was born in 2008 and has been a consistent contributor of slots games to the iGaming industry for over 8 years. The company was started by a group of avid punters who sought to redefine the way we gamble.
New Online Casinos offering games from Wazdan 2022
Last update:
September 14, 2022
Wazdan Gaming Advantages & Disadvantages
Advantages
+ High-quality slot games
+ Holistic gaming platform for casino operators
+ Advanced mobile gaming features
Disadvantages
– Its games are limited to a few casinos
– No 3D games or storyline slots
– No live casino
Wazdan Gaming Short Facts
Company Name:  Wazdan Holding Limited
Address: 17 Gr. Xenopoulou Street, Limassol 3106, Cyprus
Website: www.wazdan.com
Slogan: –
Games: 65
Established: 2011
Phone Number: +44 200 222 7718
E-mail: [email protected]
Offices in: Limassol, Cyprus
Game Releases: –
The Story of Wazdan Gaming
The motto behind Wazdan Gaming is to bring about different layers of personalization to the gambling experience for both the players and the operators. In this pursuit, the company has delivered many revolutionary games, innovative new features, and a classic gaming platform, that gives you amazing flexibility of choice in every aspect. Wazdan carries a class 4 gaming license from the Malta Gaming Authority (MGA). The casino games are further tested and approved by NMi, a reputable game testing laboratory in Europe. Wazdan is a privately-held entity and has its headquarters in the Mediterranean islands of Cyprus.
Wazdan reached the zenith of its gaming technology by 2016 when it completely rebranded itself into a new avatar. It revamped its games to include more features and improved on its mobile gambling experience. Launched with a totally new interface for all its casino games, the company partnered with major distributors like LV Bet and Babe Casino.
Wazdan has always supplied its casino games to a limited number of distributors and it is the main impediment to its popularity. Otherwise, in terms of graphics, gameplay, themes, and innovation, the company is no less than gaming giants like Microgaming, NetEnt, Elk Studios, etc. We firmly believe that Wazdan is yet to realize its full potential in the iGaming community and is surely an underrated brand. Currently, Wazdan outsources its portfolio to a few top casinos like Energy Casino, LV bet Casino, Bet Supremacy, Vegas Play Casino, Diamond World Casino and Magical Spin Casino in several European countries, including Italy, the United Kingdom, and a few more are in the pipeline.
One of the unique things about Wazdan is its ability to develop on-demand slots for specific clients. This means casino operators can create their own exclusive new casino games through Wazdan's technical support and experience. The company offers a great deal of personalization to its players and already has a name in developing themed casino games.
Many casinos have already started this trend and develop games to match its casino theme and introduce new features, all within the legal framework. Moreover, the company has fully shifted its developmental base to HTML5 technology, which means smoother gameplay across Android, Windows and iOS platforms. The mobile gaming of Wazdan is also comparatively faster than the casino games of traditional developers and comes with a neat interface. The mobile gaming experience of Wazdan comes with four striking advantages of compatibility, attractiveness, accessibility, and simplicity.
Its games can be easily introduced in an existing online casino as the company works with pre-defined APIs, that works in both ways. Wazdan also provides complete white label services for your casino. You can get your casino designed by the expert team of software developers, and introduce lots of customizable features, marketing tools, and payment channels.
The company has recently started a clever transformation into the gaming platform development and already offers flexible integration solutions of its entire portfolio. In a few years' time, we expect the company to start making holistic gaming platforms, with advanced betting features like real-time sports betting, big win progressive slots, gamification concepts and in-house tournaments. Apart from white-label solutions for existing casinos, the company also offers turn-key solutions for ready-to-launch casinos.
Awards Wazdan Gaming have Won
Wazdan has come a long way from just developing slot games, it now delivers a holistic gambling environment to casino operators throughout Europe. It launched its first slot game in 2009 and quickly moved on to develop a number of high-end slots that caught the attention of several private online casinos. The year 2012 and 2013 were golden as the company released some of its best-selling titles like Black Horse, Captain Shark, Tetri Mania, Highway to Hell, Corrida De Toros, etc.
Wazdan Gaming Portfolio
The games from Wazdan encompass a great deal of variety. The company has an extensive portfolio of slots games, video poker, table games and a bingo game. The company releases new games collectively in batches of four, every two months or so, which brings its rate to 2 casino games every month. Slots remain the primary forte of the group with more than 180 titles already launched. The company's passion for slots can be verified by its September releases, which includes four of the most epic games Wazdan has ever produced. The first is the Fenix Play Deluxe, 5 reels, and 27 crisscross pay line slot, with stunning graphics.
Another creation of September is the Jumping Fruits slots, which will be an instant hit among fruity slot lovers. Another slot, inspired by the folklore of the Old West, is the Wild Guns slot. This action-packed slot will keep your blood awash with adrenalin, so buckle up your belt and be as ready as a cowboy.
One of the most memorable casino games from the group is the Magic Target Slots, which has 5 reels and 10 pay lines. This slot has a very high RTP and is extremely rewarding. In general, the slots from Wazdan pays out much more than traditional developers and recently a lucky winner won $ 32,000 in one of Wazdan games from LV bet Casino. This is not uncommon for the fans of Wazdan, who prefer this gem of a developer for its high payout percentages.