How to Play Video Poker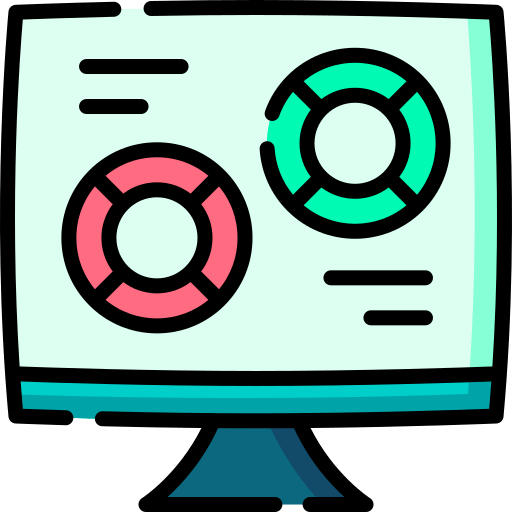 Anyone with substantial experience of online casinos will be familiar with video poker, but it can be daunting for newcomers. After all, the world of poker is incredibly intimidating to those yet to try it: there are multiple variations of poker, and the concepts of 'bluffing' and maintaining a 'poker face' may be confusing.
However, video poker is a fairly simple game that remains accessible to first-timers and experienced fans alike. In the following guide, we'll take an in-depth look at video poker, covering its beginnings, its rules, and some helpful tips along the way.
– The Beginnings of Video Poker
– How is Video Poker Different to Traditional Poker?
– How Do You Play Video Poker?
– Online Video Poker Strategies
Video Poker Casinos 2020
The Beginnings of Video Poker
Video poker first arrived on the gambling scene in the mid-1970s, when emerging technology allowed developers to combine a solid-state central processing unit with monitors. Their creation coincided with the earliest personal computers, but many of today's video-poker players would no doubt find these decades-old artefacts virtually unrecognizable.
They might even seem unplayable. Still, video poker started to become a successful gaming option towards the end of the '70s: Si Redd's Coin Machines brought video poker to a bigger audience with their Draw Poker machine.
This was released in '79, but more and more video poker games were created across the '80s, helping it to become a staple of brick-and-mortar casinos. In some ways, video poker could be seen as predecessors to online casinos – combining traditional games with the latest technology to create an entirely new experience. Video poker is now a common fixture at countless online casinos, and many different games are available.

How Video Poker Games Work
There are multiple differences between online video poker and traditional poker. First and foremost, online video poker is available 24 hours a day, seven days a week. Traditional poker demands more than one player, a venue, a deck of cards, money (or substitute), and little extras (snacks, drinks). Video poker is played against the computer and enables you to enjoy a fast, simple thrill. With so many mobile casinos and apps available today, you're free to go online at any time, any place where you have an internet connection.
Video poker is accessible as and when you like it – there's no need to visit a land-based casino instead. Payouts can be more generous than in the 'real thing': whereas a king-high straight flush might be regarded as slightly inferior to a royal flush in traditional poker, video poker generally pays out more than expected.
Video poker is far simpler to play, with fewer decisions to make and shorter games. In traditional poker, you will need to decide whether to fold, raise, call etc., but in basic video poker, you have fewer choices imposed upon you. Classic elements of traditional poker – such as bluffing and raising – are obviously absent from video poker. If these are part of the appeal, online video poker may take some getting used to!

How to Play Video Poker
Online video poker is easy to play for first-timers. After choosing the game you want to try, you'll be prompted to choose a coin size and the number of coins – this determines how much you'll wager on one go after the next. You will then be presented with five cards, and have the opportunity to swap at least one in the hope of drawing a better option. The game will then payout if your hand matches the pay table's winning combinations. That's it!
You'll have to pay attention to the pay tables for your respective game. In the standard video poker game, a paytable may begin with a pair of jacks, while others include three of a kind, a straight, a flush, a full house, four of a kind, and other classic winning hands. Certain variations of online video poker include wild cards, which can be substituted for other cards to create winning hands. For example, in a game of Deuces Wild, any 2 cards are wild, and so an otherwise losing run of cards can be transformed into a victorious combination instead.
Jacks or Better is one of the most common types of online video poker, with full-house payouts amounting to nine times the player's bet. Tens or Better is another, with a pair of tens standing as the minimum-paying combination (instead of two Jacks). One of the most common types of online video poker is Joker's Wild, in which (as the name suggests) the joker card is wild. Deuces Wild, Double Bonus, and Double Double Bonus are other popular variations of online video poker.

Online Video Poker Strategies
Online video poker is based on chance, which makes trying to predict when winning hands will surface a challenge (to say the least!). However, there are numerous strategies which can help you get the most out of your games over time.
• Play for free! Plenty of new online casinos allow you to practice in a 'free play' or 'demo' mode, designed to help you become familiar with a game and decide whether you want to commit money to it.
• Don't lose track of your spends and get in over your head: set a budget for yourself and place wagers you feel comfortable with. Video poker moves quickly, like online slots, and you can keep betting without realizing how much you've spent quite easily.
• Get to know the different hands, and their worth on the games you play most often.
• Play with a maximum coin bet to ensure you earn the full value for hitting a royal flush. This takes some courage, so is best avoided when you first starting playing online video poker but is a popular way to make the most on winning hands.
• Look out for casino bonuses. Online casinos tend to offer special deals for newcomers, and this may extend to their video poker – if you can get extra money or free bets, your spends will go further.
We hope this guide has helped you get a better insight into online video poker. It's a lot of fun, offers solid payouts, and is incredibly accessible for newcomers – so what are you waiting for?