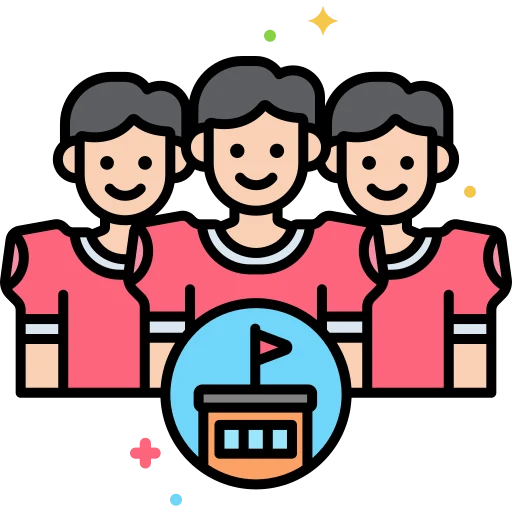 – How Fantasy Betting Works
– Top Fantasy Sports
– Fantasy Betting Scoring Options
– FAQs
Fantasy sports betting has been around for many years. And what began as a bit of fun between friends placing small bets, soon grew into the multi-million dollar industry that we know today.
Fantasy betting is enjoyed all over the world with huge wins on offer. The increasing demand has generated a flow of new sites onto the market. You can enjoy quality new fantasy betting options from the comfort of your own home.
You will find everything you need to know about fantasy sports betting in our helpful guide. We will introduce you to strategies, bonuses, and even help you find the best site for your needs.
Where to Place Your Fantasy Bet in 2023
You'll find all our recommended sites below. We have gone through every aspect of these platforms with you in mind. You can be sure of an exciting experience.
These sites include dedicated fantasy sports betting platforms and new casinos that also offer this exciting vertical, alongside regular casino games.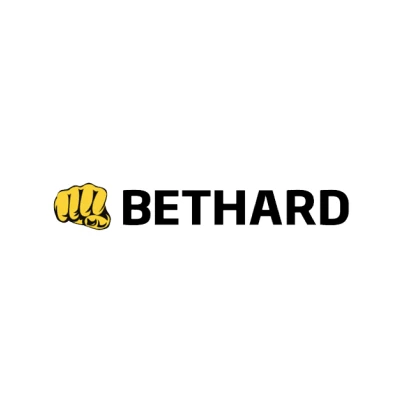 Bethard Casino

4.17/5
Bethard Casino Review
Tonybet

4.23/5
Tonybet Review
How Fantasy Betting Works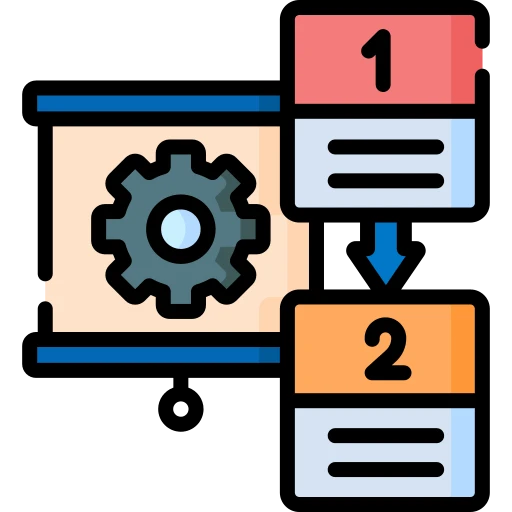 You may already have some knowledge of fantasy sports. Even if you don't, it's really easy to get the hang of.
Create your own virtual teams of real players for a chosen sport, and let them compete against others in different contests. Your team will score points based on how your players perform in real-life games. It is that simple, and it's great fun and can bring you some serious cash wins.
You can track your team's progress on your chosen fantasy betting site, as well as watching matches and live games.
You have control over how long you'd like your teams to participate, it doesn't need to be a complete season for example. You also have control over the scoring rules you'll play to, and there's a great deal of flexibility with these games.
Betting On Fantasy Sports: Step by Step
Here are the basic steps to set you on your way to having a great sports betting fantasy experience:
After signing up to your chosen site, you'll need to select your sport or league. Then choose the players/athletes and begin to draft your team. You'll find that most major sports offer fantasy leagues.
There will often be a salary cap, which means you can purchase players up to a specified limit.
Your chosen players will then score points in contests for completing actions such as a hat-trick in football or an LBW in cricket.
You will compete against other fantasy sports players in competitions that last for a set duration. These can be a day, week, month, or season.
Contests can include thousands of other gamblers from all over the world, or you can choose to play against one other person.
Sometimes competitions are free to enter or there will be a buy-in fee to pay.
Teams that achieve the most points during the contest will get the prize money!
Top Fantasy Sports
There are many sports that you'll be able to choose in your fantasy betting, from the obscure to the more popular mainstream. Different sports are being added into the equation regularly and you'll find at many sites that you can bet on hockey, F1, golf, and even tennis.
Check out the most popular fantasy sports:
Betting On Fantasy Football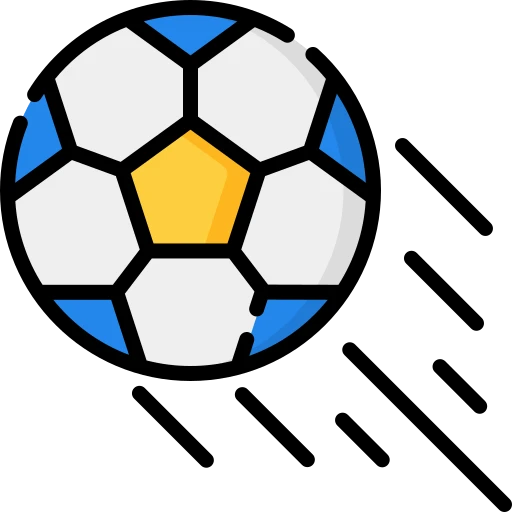 Fantasy football betting is by far the most popular sport that players flock to. This includes, of course, English football, and the NFL. Passionate football fans from around the world can prove how much they know about their favourite teams and players. And go head to head in competitions to win real money prizes.
You'll place bets via a pool betting system, by entering in a pool market with fixed stakes. If your team wins then you'll get a share of the cash from that pot.
Football fantasy games usually take place over a season or in a match-week only. This is often split between 5-a-side or full 11 betting.
If you feel that you can do better than your favourite team's manager, why not give it a try yourself? Or build a team with only the very best players in the world and test out their skills against others.
Fantasy Horse Racing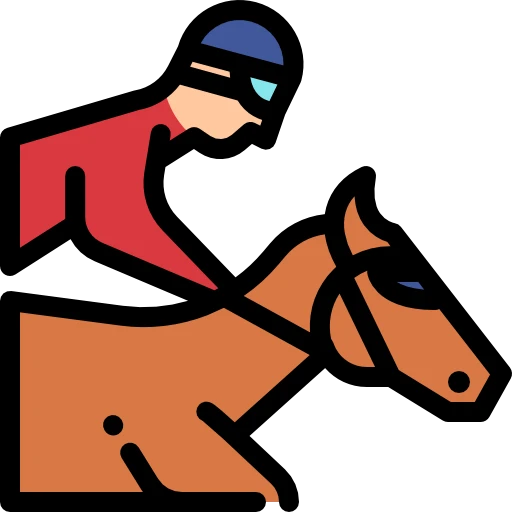 This works slightly differently to other fantasy sports, in that you won't be required to place bets. You'll pay a buy-in fee to get a stake in many races, and your aim isn't to win cash for yourself, it's to beat all the other competition out thereby scoring points for your stable. By using a system of handicapping, so it's very different from straight-up real-life horse racing betting.
You'll need to understand handicapping and have a good risk management strategy. So that you can identify winners and beat your competitors for a share of the cash pot.
Cricket Fantasy Bets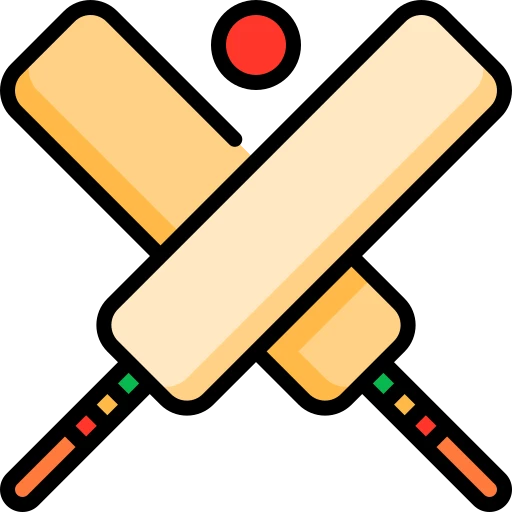 Fantasy cricket is incredibly popular mainly in the UK and India. It's based on the bowling and batting orders and you'll need to select your team with 3 subs. There aren't usually any caps on budget and you can choose any number of batsmen, all-rounders, and bowlers.
The main aim of fantasy cricket is to outscore the opponent team by the biggest margin possible. You can choose to play in 3 international forms, test cricket, twenty20, or one day International.
Basketball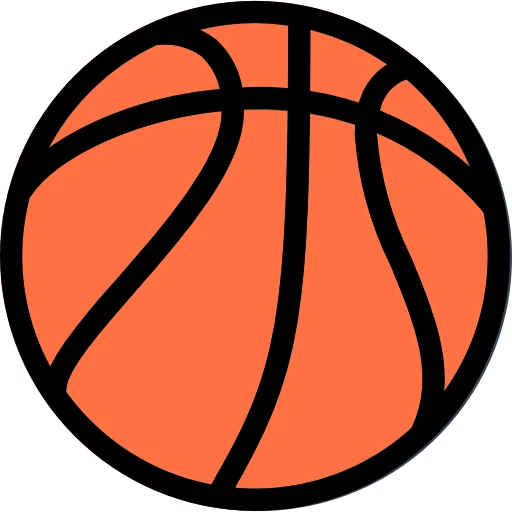 Basketball is a great choice for fantasy sports, it's high energy, fast-paced, and great fun to watch. It's grown fast in popularity and you can choose your players from the legendary NBA teams.
The rules for fantasy basketball betting are the same as any other sport. You'll be given a salary cap to recruit 8 players to form a roster. Your players will then score points for a selection of in-game activities.
It's possible to get big bonuses if your team scores into the double digits for 2 or more categories in a game.

Fantasy Betting Scoring Options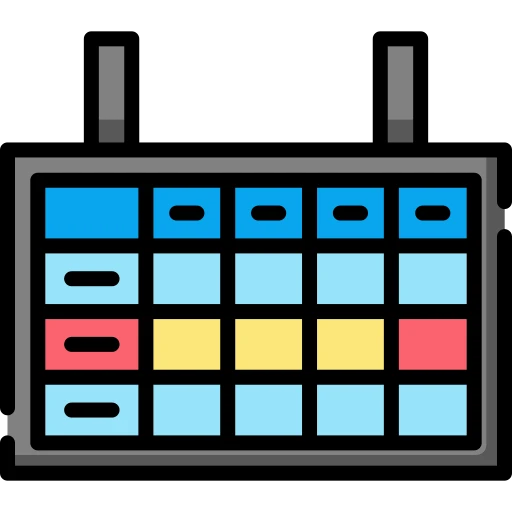 So you now understand how fantasy sports betting works, you've chosen a reputable site you'd like to sign up to, and you're already on your way to becoming a pro by reading our tips and other articles here and there.
But how do the wagers work and how will you make some cash with fantasy sports betting?
Daily Fantasy Bet Options
As we mentioned earlier, you can choose to play your teams in a variety of games that can last entire seasons, weeks, or even days. Many players opt for daily betting options though, and here are the reasons why:
Faster Payouts: No need to wait for an entire season to pass by to claim your winnings. You'll know by the end of the day if you have won or not, you can then request a cashout there and then.
Flexibility: If you build your team and play in a season-long tournament and they don't perform well, you are tied to that team until the end. Seasons can go on for months or even a year, whereas if you play your team in a daily game it'll be over in 24 hours.
No player limitations: If you have your eye on a player in another format then there's a chance someone else will choose them before you. There's an open player selection format in daily fantasy sports, as long as gamblers stick to the salary cap – anyone can choose any player.
Cash Games (50/50)
This scoring option relates to 50/50s or head-to-head competitions. They differ from other options as they payout with half of the participants winning double their buy-ins, and the remaining half winning nothing.
All you'll need to do is enter the 'payout zone' regardless of how many points you have scored or how well your team performed against others. Just finish ahead of other players and you will then double your winnings. Here's a simplified example:
€25 buy-in fee.
100 entrants.
Total of entry fees = €2,500 (€25 x 100)
Total prize pool = €2,250 (€2,500 – 10% commission)
The top 50 entrants get paid.
Each winner gets €45 (€2,250 / 50 winners)
Tournaments
You'll hear these sometimes referred to as GPP/ Guaranteed Prize Pool formats. The rules of scoring and selection of teams are the same as cash games. The main difference is that you'll compete against every other player at the same time, in the same tournament.
In this scoring option, it matters how many points you achieve and not just if you enter the payout zone. Winnings are paid out at a fixed percentage which is often around the 15% mark. The higher you end your game in that per cent, the more cash you'll win. Here's a simplified example but with a few differences:
€25 buy-in fee.
Same 100 entrants.
Total of entry fees = €2,500 ($25 x 100).
Total prize pool = €2,250 (€2,500 – 10% commission).
The top 12 entrants get paid.
Example of possible payouts:

1st place – €675
2nd place – €350
3rd place – €250
10th. 11th & 12th place – €75
Player Vs. Player
Unlike regular casino games, you are playing against other players in fantasy sports betting, not the house. If you play blackjack for example you'll be competing against the casino and it's impossible mathematically to win all the time against the house.
There's no house edge or any advantage to the fantasy sports betting sites. It will be your skill that wins you the cash prizes along with a bit of luck, of course.
Fantasy Sports Formats (Ceilings)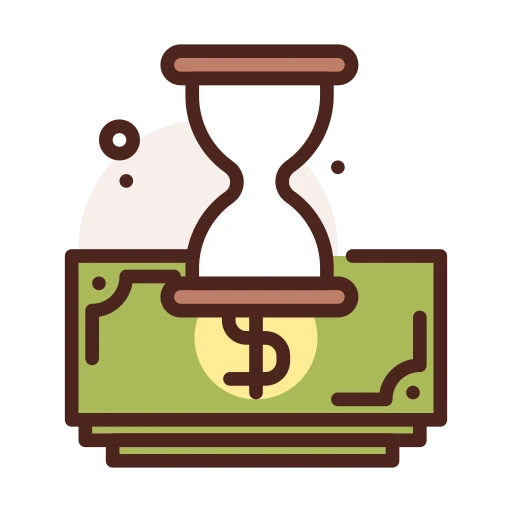 A player's ceiling is a common term for how high they can possibly score on a good day. A reliable type of player will have a low ceiling, but likely to still win.
A player that has an amazing week of bets, but will choose to do nothing with this is known as a player. And they have the potential to ruin your week by killing your lineup. A gamble player will likely have a high ceiling but they are risky and worth keeping an eye out for. Stick to competing against reliable players in cash games.
Here are some other useful tips that are worth bearing in mind when it comes to formats:
Look for Variance
In cash game formats this isn't really important but for tournament formats, it is. If you choose Lionel Messi for example and he wins, you could get 50,000 points. It means that all the other 9 players in your 10 person tournament get those points too. At times you won't have much choice on this but it's worth bearing the variance in mind if you can.
Use Multiple Lineups
This one is useful for daily fantasy bet options when you can't decide which player to choose from a small selection. Select a few lineups, where it'll be worth spending a bit extra. It's also a handy one for a tournament format if you can't decide between a few high-ceiling players. And it gives you the chance to win a lot from a small investment.
Look at Matchups
This is something that a lot of new fantasy sports players forget to do. Check who your team is playing against. One of your chosen players might not necessarily be a great pick for the game you are placing them in. Check out the opposition and find their weaknesses.
Don't Chase Players
Let's use Lionel Messi again as the example, he could have a great week and then be in high demand for the following week. Everyone will be choosing him for their lineup. Our best advice is not to chase players like this, it happens often and Messi's big week was probably a result of a favourable matchup. Don't let hot players put you off track.
Injuries Go Both Ways
Players can get injured and this can either kill your selection or boost it. Check your selections right up until the game begins, as once it starts you cannot change your lineup.
Injuries can benefit you though, if a player is injured they'll have someone else as a backup to step in for them. This individual probably has been priced low as they won't have been expected to play, so you can choose them and take full advantage of this.
Stick to Sports You Know
It might be tempting to go wild and bet on all kinds of sports, but we advise you to stick to the ones you know about. This will give you the edge needed to choose a good team as you will have prior knowledge of the players and how they have performed. Choosing a team blindly for a sport you know nothing about is a recipe for disaster.
Bonuses at Fantasy Sports Betting Sites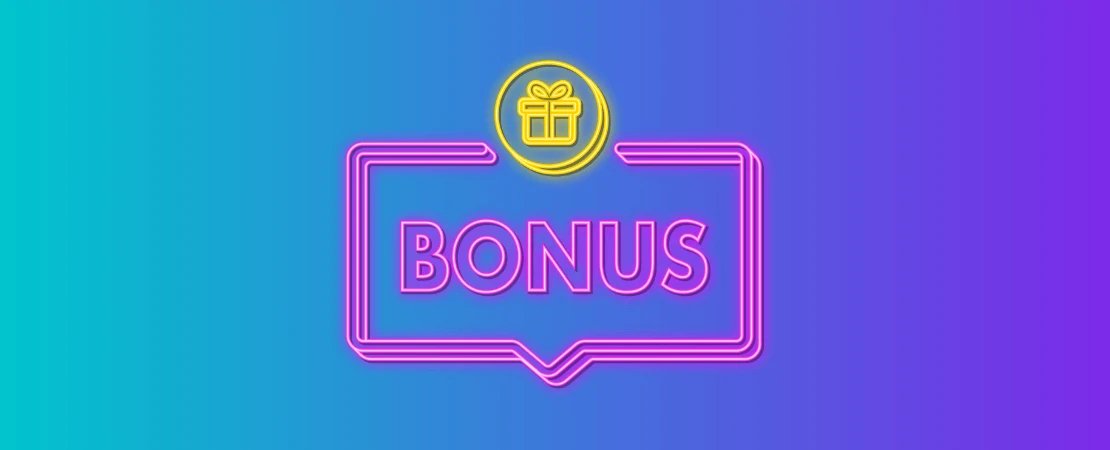 The casino bonuses that you'll be able to get your hands on at fantasy sports betting sites aren't like the traditional casino deals. Though many sites do offer lucrative and generous welcome offers which will match your deposits with free bets and other goodies.
Bonuses for fantasy sports betting are numerous and usually revolve around free entry to tournaments and various games. You'll be able to claim free bets too and even some real money handouts to boost your bankroll with.
Deposit & Withdrawal Limits on Fantasy Betting
You'll find at many online casinos and dedicated fantasy betting sites that you'll need to adhere to the payment limits in place. If you are looking to use one particular site regularly then it might be an idea to check these limits. As it's likely you may be depositing large amounts and hopefully withdrawing even larger amounts.
You can check out the limits in place on most FAQ sections on sites, or by asking customer support. Limits may differ depending on the payment method you choose to use too.
Final Tips
Be careful with your bankroll. Don't spend more than you should at the start – work out how much you can afford. Generally, daily fantasy sports players don't put more than 10% of their bankroll in on any given day; anything beyond that might be a risk.
Browse different websites and pay attention to the various bonuses on offer. Casinos and other dedicated betting sites will often offer tempting deals to ensure you sign up with them.
Don't fixate on winning money too much. Fantasy sports – especially daily fantasy sports – are supposed to be fun. Yes, you may strike it lucky and build a team that brings you a string of victories, but don't let yourself get too caught up in chasing wins day in, day out. Concentrate on building the best team you can, become more part of the community and the main thing: have fun!
Fantasy Sports Betting FAQs
1. Are there restrictions on betting on fantasy sports?
Some countries may not permit fantasy sports due to individual gambling laws. And whilst it is not classed as playing games of chance, it still falls under the relevant laws of countries. Some sites may also impose deposit and bet limits on various pool bets.
2. Do casinos offer fantasy sports games or only sportsbooks?
Some online casinos will offer both of these or just a sportsbook. The larger casinos offer fantasy sports, e-sports, sportsbook, and a full range of casino games. Catering for all kinds of player needs.
3. What fantasy sports can I bet on?
This will differ depending on which site you decide to sign up to. But you can expect to find football, basketball, hockey, cricket, and horse racing at the minimum. Fantasy sports do cover F1, martial arts, golf, and baseball though. With new sports being added to the leagues regularly.
4. Is Daily Fantasy Sports (DFS) betting the same as Fantasy Sports?
Yes, it is, DFS relates to contests that last one day only rather than the season-long leagues.
5. Can you play fantasy sports just for fun?
Yes, and there are many sites out there that will let you do this. Playing for points only and not cash.
6. Are fantasy sports sites safe?
You can find a selection of the best fantasy sports sites at the beginning of this guide. These have each been reviewed carefully and their licensing and reputations are taken into consideration. To ensure you have a safe experience.
7. What are the best fantasy sports I can bet on?
This is down to your personal preference and you should probably choose a sport that you are already familiar with.
8. Is fantasy sports betting legal?
It is in the majority of countries with some exceptions to certain states in the USA.
9. Can I bet on fantasy sports on my mobile?
Yes, and most sites will offer this. And it's great fun as you can check your team's progress from anywhere, as well as place wagers, find out statistics, and watch games.
10. What kind of bonuses can I get with fantasy sports?
Most sites will offer a welcome deal to entice you to sign up. These can range from deposit matches and free bets. You can also get your hands on free entry to tournaments and even cash handouts.
{ "@context": "https://schema.org", "@type": "FAQPage", "mainEntity": [{ "@type": "Question", "name": "1. Are there restrictions on betting on fantasy sports?", "acceptedAnswer": { "@type": "Answer", "text": "Some countries may not permit fantasy sports due to individual gambling laws. And whilst it is not classed as playing games of chance, it still falls under the relevant laws of countries. Some sites may also impose deposit and bet limits on various pool bets." } }, { "@type": "Question", "name": "2. Do casinos offer fantasy sports games or only sportsbooks?", "acceptedAnswer": { "@type": "Answer", "text": "Some online casinos will offer both of these or just a sportsbook. The larger casinos offer fantasy sports, e-sports, sportsbook, and a full range of casino games. Catering for all kinds of player needs." } }, { "@type": "Question", "name": "3. What fantasy sports can I bet on?", "acceptedAnswer": { "@type": "Answer", "text": "This will differ depending on which site you decide to sign up to. But you can expect to find football, basketball, hockey, cricket, and horse racing at the minimum. Fantasy sports do cover F1, martial arts, golf, and baseball though. With new sports being added to the leagues regularly." } }, { "@type": "Question", "name": "4. Is Daily Fantasy Sports (DFS) betting the same as Fantasy Sports?", "acceptedAnswer": { "@type": "Answer", "text": "Yes, it is, DFS relates to contests that last one day only rather than the season-long leagues." } }, { "@type": "Question", "name": "5. Can you play fantasy sports just for fun?", "acceptedAnswer": { "@type": "Answer", "text": "Yes, and there are many sites out there that will let you do this. Playing for points only and not cash." } }, { "@type": "Question", "name": "6. Are fantasy sports sites safe?", "acceptedAnswer": { "@type": "Answer", "text": "You can find a selection of the best fantasy sports sites at the beginning of this guide. These have each been reviewed carefully and their licensing and reputations are taken into consideration. To ensure you have a safe experience." } }, { "@type": "Question", "name": "7. What are the best fantasy sports I can bet on?", "acceptedAnswer": { "@type": "Answer", "text": "This is down to your personal preference and you should probably choose a sport that you are already familiar with." } }, { "@type": "Question", "name": "8. Is fantasy sports betting legal?", "acceptedAnswer": { "@type": "Answer", "text": "It is in the majority of countries with some exceptions to certain states in the USA." } }, { "@type": "Question", "name": "9. Can I bet on fantasy sports on my mobile?", "acceptedAnswer": { "@type": "Answer", "text": "Yes, and most sites will offer this. And it's great fun as you can check your team's progress from anywhere, as well as place wagers, find out statistics, and watch games." } }, { "@type": "Question", "name": "10. What kind of bonuses can I get with fantasy sports?", "acceptedAnswer": { "@type": "Answer", "text": "Most sites will offer a welcome deal to entice you to sign up. These can range from deposit matches and free bets. You can also get your hands on free entry to tournaments and even cash handouts." } } ] }