New Jumpman Casinos for July 2019

The prolific casino software developer Jumpman Gaming has released three new casinos over July 2019. These three casinos are extremely varied in theme and players will definitely take to at least one of them. Despite the variety, all have an excellent casino experience as a common trait!
This article will give you a tour of these three casinos and point out what caught our eye. They will be presented in the order that they were released along the month and aren't ranked in any other way. Besides this, the article will also give a little insight into what could be better for the end-user.
UK Slots Casino greets the player with an extremely easy to navigate interface. This is a common theme for all Jumpman casinos as they are designed with this aim in mind. The landing page features a primarily blue color scheme and shows the player the deposit bonus clearly at the center-front. Below this, the user will find a grid of the most popular games, neatly stacked and ready to be played!
UK Slots offers new players the chance to spin the mega wheel and win up to 500 free spins on Starburst. This bonus can be unlocked with a £10 minimum deposit. Unfortunately though, if the spins are won, they must be wagered through 65x, which is quite high compared to other offers' requirements.
Another criticism we have regarding this casino is the lack of payment options available to the player, as they can only choose from 4 options. Admittedly though, the most popular options are present.
Besides this, the casino also lacks 24-hour customer support, as it is only offered during a limited span of hours. We feel that casinos should offer their players more peace of mind when it comes to this department, and as such find this disappointing.
This casino more than makes up for the downsides though, when one considers what it has to offer. Because of this, we believe that it is still worth playing at because of its:
Good selection of over 500 games of various types
Generous welcome bonus
Well optimized website which works on any device
Pinball Slots is definitely the most visually pleasing of our three casinos. It features a neon, 80s inspired theme. Think along the lines of an arcade, as the name after all suggests. Similarly to the other casinos in this list, we find the registration bonus prominently displayed in the center. Below it, as the player would expect, we find the games on offer.
Pinball Slots offers its players a registration bonus which is on par with other Jumpman Gaming casinos. That is to say that players are in for the chance of winning up to 500 free spins on Starburst. The limitations around this bonus are quite strict though, as it has a 65x wagering requirement. Luckily though players only need to deposit £10 to be able to take advantage of the offer.
This casino offers its players over 600 slots to choose from, all of which from high quality and reputable developers. This is, after all, to be expected from casinos by Jumpman Gaming.
Unfortunately, this casino offers very limited payment options though. Besides this, we also feel that the customer support on offer could be a little better. As it stands, only the most popular payment options are available, and customer support is on offer on weekdays between 8:00 and 18:00.
We here at NewCasinos don't feel that these factors are deal-breakers though, and the casino more than compensates with its positives:
A variety of games for every player
A great loyalty scheme available for all players
Well optimized site with a great design
The latest (at the time of pushing) release by the crew over at Jumpman Gaming is Simba Slots. As the name might suggest, this casino takes visual inspiration from the movie Lion King. The website mimics the visuals and colors of the African savannah while still managing to be incredibly easy to navigate.
Simba Slots is offering up to 500 free spins upon registration, in line with other Jumpman Gaming casinos. Disappointingly though the similarities also apply to the 65x wagering requirement, which, as mentioned, is quite high. The free spins, once won, are unlockable with a £10 minimum deposit.
This casino offers its players around 700 titles to choose from; a very healthy selection. This amount of games ensures that there's something for everyone and is great to see for such a young casino. It also gives players:
5 of the best Bingo rooms available for social gaming
A great and exciting loyalty scheme
A well-optimized website that adapts to device needs.
Something for everyone!
As you can see Jumpman has treated us well this month with 3 new casinos offering something to play for anyone interested. With themes spanning from 80s arcades to African savannahs, they're sure not to bore either. We here at New Casinos hope that you've found this article informative, interesting, and a good aid towards choosing the next location for your deposit!

Take a free spin on the Mega Reel to win up to 500 bonus spins
Deposit bonus
No cryptocurrencies accepted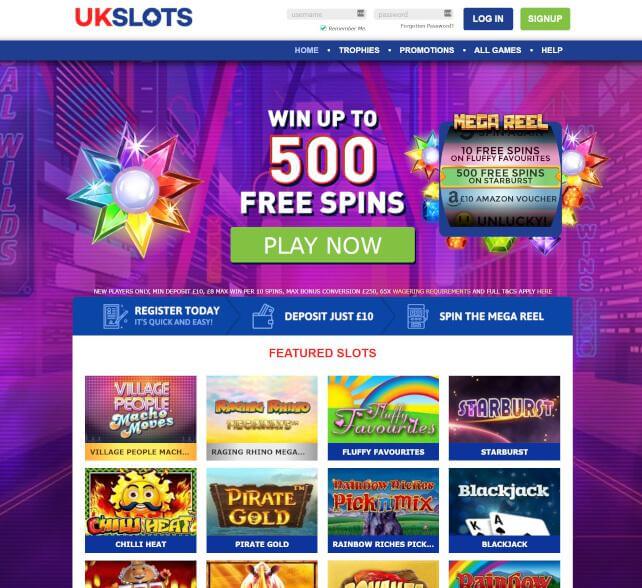 Licensed in the United Kingdom
UKSlots features a good range of over 500 slots, exciting bonus offers, and reliable customer support services to all players.
A good selection of over 500 slots from the best slot providers
Exciting bonuses that include bonus spins and cashback rewards
A mobile-optimized casino that is offering games to on-the-go players as well.
A high number of restricted countries
A few payment options allowed

Win a spin of the Mega Reel to win up to 500 bonus spins
Deposit bonus
No cryptocurrencies accepted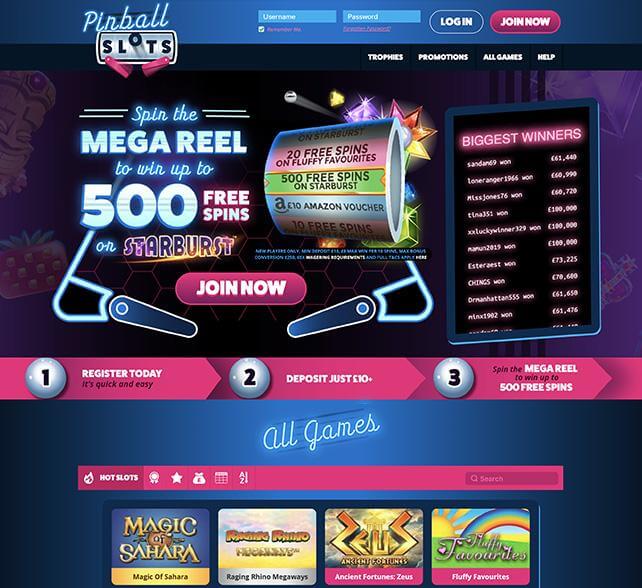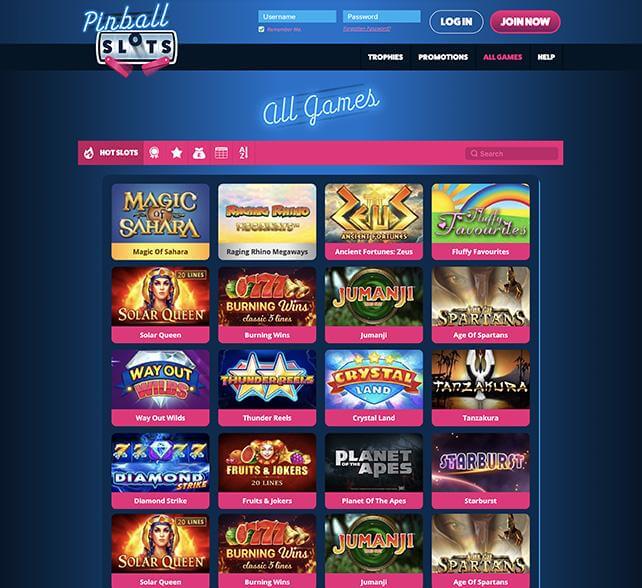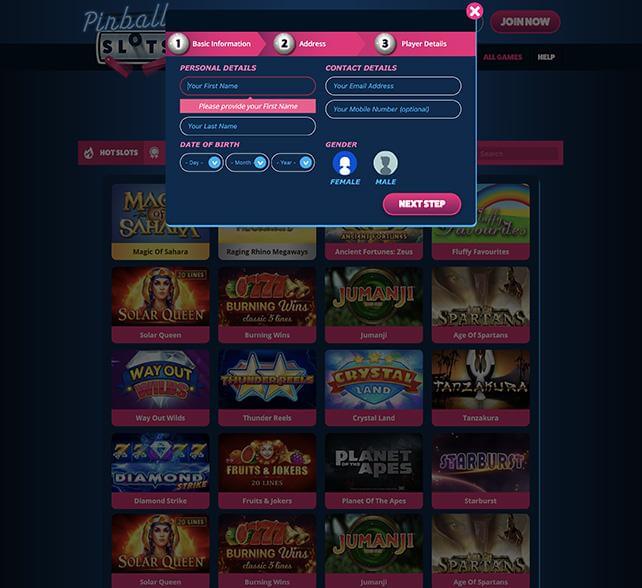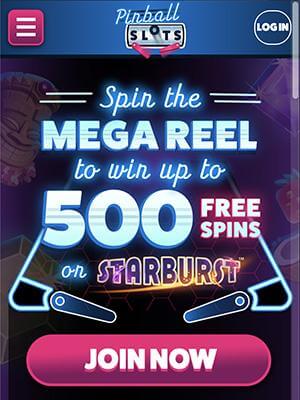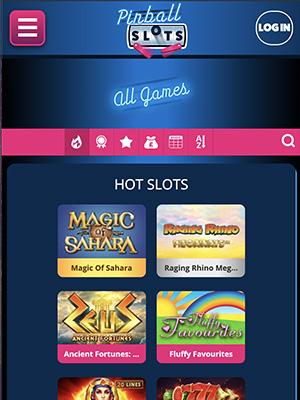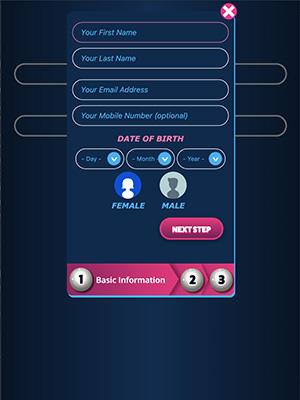 Licensed in the United Kingdom
Pinball Slots offers an amazing selection of casino games, interesting bonus rewards and other exciting offers plus dependable customer support services.
A good range of casino gaming options to suit different players
A wonderful welcome bonus for all new players
A highly rewarding loyalty scheme where all players are allowed to enter
Only a few payment options allowed
Customer support services available only from 8.00am to 6.00pm from Monday to Friday

Last update: 1 year ago
200% Bonus up to €5,000 + 50 Free Spins
Deposit bonus
No cryptocurrencies accepted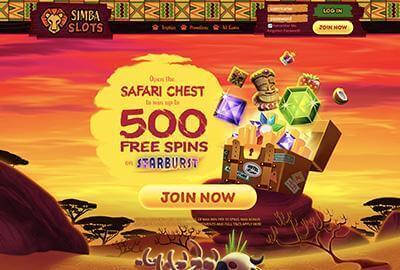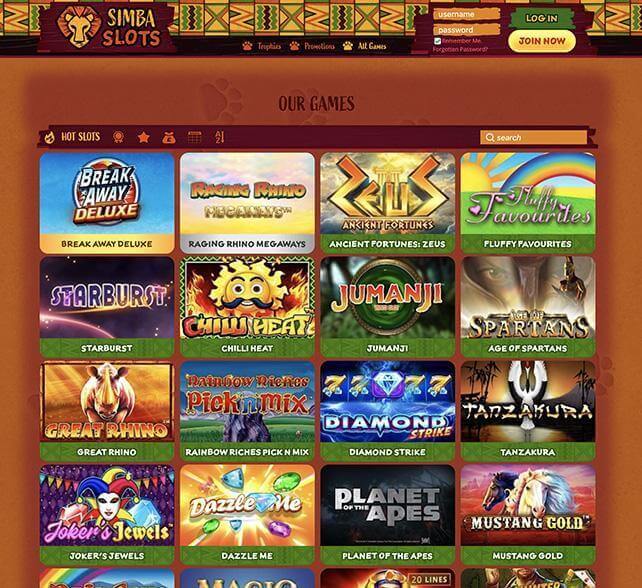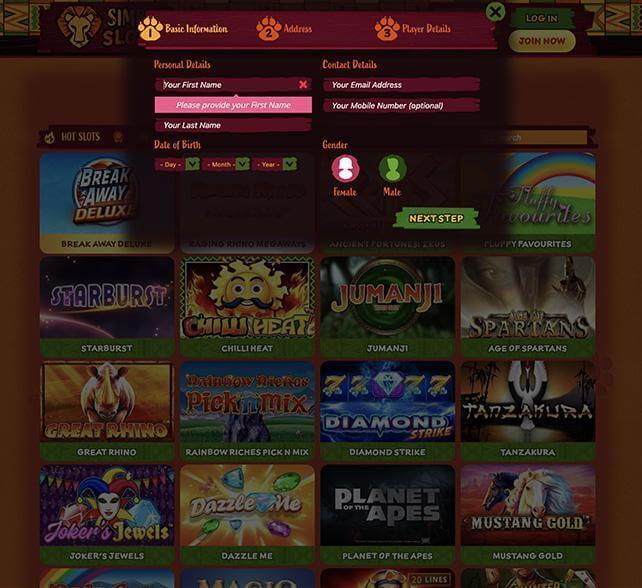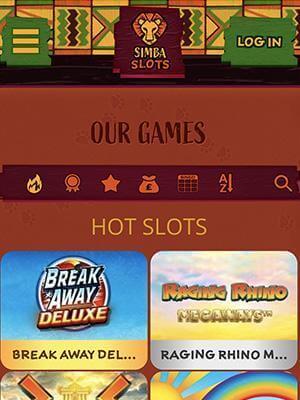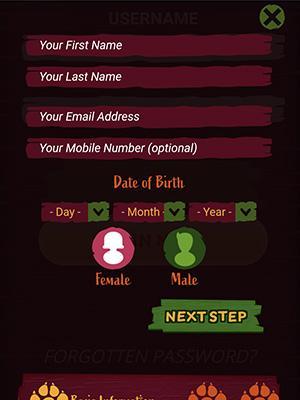 Licensed in the United Kingdom
Simba Slots features a wonderful range of casino slots, five of the best bingo rooms, reliable customer support services, and exciting bonus offers for all players.
A wide great selection of over 600 slots
Five of the best bingo rooms for social gaming
An exciting loyalty scheme that rewards gamers by how much they play in the casino.
Limited payment options offered
Customer support services only available between 0800 hours to 1800 hours from Monday to Friday
Mentioned in this Article