New Spinomenal Casinos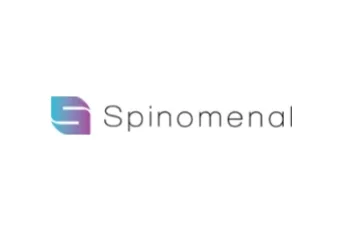 Spinomenal is an online casino games developer that was established by Lior Shvartz and Omer Henya in 2014 with the aim of providing cross-platform casino games. Thus, its casino games can be played both on social media and online casino platforms.
It is estimated that this Israeli game maker has over 3 million clients signed up around the world, meaning that it entered the industry when its service was at high demand.
New Online Casinos offering games from Spinomenal 2023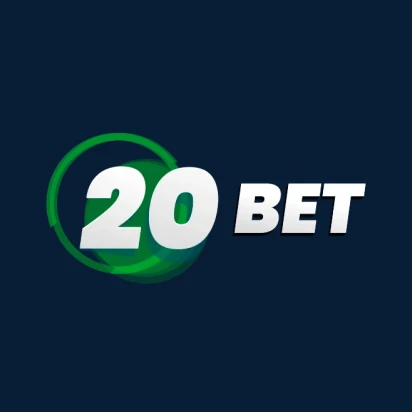 20Bet Casino

4/5
20Bet Casino Review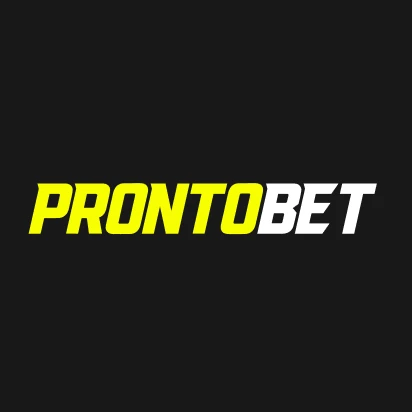 ProntoBet

4.2/5
ProntoBet Review
The Story of Spinomenal
The company uses brilliant ideas and fresh concepts to develop high-quality casino games, especially its video slot games that open easily on all new online casinos. The popularity of this developer is astonishing in spite of its lack of licensing. Maybe this is because of its high-quality casino games as it develops them with HD graphics, great soundtracks, and catchy animations to attract all gamblers and make them appreciate its work on different platforms.
With a full house of over 100 casino games, Spinomenal clients can now get a full package of content from a single game maker which is more affordable and efficient. It has slots with various themes, which all happen to be quite entertaining and offer numerous winning chances. The frequently used features in Spinomenal slots are wild symbols, scattered symbols, bonus games, free spins, and autoplay options. All these play a major role in developing winning opportunities for gamblers.
The developer has a contract with the famous EveryMatrix, thus enabling gamblers to access its casino games at some of the best online casinos including Enzo Casino and Times Square Casino. These casino games can be played for free or for real money.
What is interesting about Spinomenal casino games is that they are social games and thus can be accessed directly via Facebook. This means that a casino player can be able to keep his/her pals up to date on his/her winnings, share the excitement, and invite them to come, register, and play. The game maker also provides an exclusive progressive jackpot that rewards punters with promotion credits when they log in. Gamblers often receive these credits every four hours when they log in to the Spinomenal platform. Chief among the rewards are bonus games, which are often based on skill and come with exclusive symbol transformations.
Because Spinomenal casino games are designed for all platforms, their user-friendly design and layout remain the same no matter where they are accessed from. That means gamblers don't need to learn about various setups because they will always play through the same, easy-to-use layout. And they can enjoy them on different browsers including Internet Explorer, Firefox, Safari, Chrome, and more. With the best HTML5 technology, Spinomenal has managed to offer future gaming solutions. Unlike the outdated old flash platform that is slow when loading, HTML5 facilitates smooth loading across platforms including web browsers, iOS, Windows, and Android-powered devices.
Reaching all casino players around the world isn't a piece of cake; that is why Spinomenal developed the High-speed slots. With this solution, every casino player in low-connection areas can easily play a higher variety of casino games. These slots load pretty fast, as they are one of the lightest casino games in the industry today (at most 3MB per casino game). High-speed slots are amazing not just because of their instance loading, but because they are also great for gamblers who like to play as fast as they can spin twice per seconds. Casino players might be tempted to think that Spinomenal compromised on quality, gameplay, or features when developing High-speed slots but this isn't true. In fact, they are of the best quality and can be accessed through mobile devices.
The company's HTML5 technology also enables HD gaming and experiencing rich multimedia material from the browser. The Spinomenal software is effectively powered by an exclusive Avatars' system that allows casino players to improve their casino gameplay like never before. The system is packed with advanced analytics, an affiliation system, reporting system, a bonus system, and much more. It also enables users to run a social casino App through their mobile devices.
Game Portfolio
With over 100 casino games, Spinomenal's content leaves casino players wanting more and more, and its slot games are the best in the industry. Its casino games are classified into five categories which include All, Featured, Slot, Table Games, and Lottery. Under All, clients will get titles such as Reviving Love, Hunting Treasures, Greedy Servants, Terracotta Wilds, and others. Under Featured and Slots, punters will get some of the titles under All, as well as exclusive titles including Fortune Keepers, Chest of Fortune, and Slot n' Roll. Table Games has just a single title, European Roulette, while Lottery has a couple of titles including Super Mask, Monster Scratch, Donut Rush, Secret Cupcakes, Scratchy Bit, Signs of Fortune, and Red Square Games.
As a casino game provider, casinos always want to increase their collection of casino games and offer innovative and new casino games to their visitors. However, they often get the challenge of getting new material in because of the complexity of managing various APIs and suppliers' requirements. Spinomenal has developed the simplest way to use API in the industry, which is powered by the promotion system and backed. With proven three to seven days, clients are guaranteed of having the full power of their APIs with all of the Spinomenal casino games, on all major platforms. It does all the work for punters; all they need to do is plug it in and start making money. This is further enhanced by a Full Admin Control system that gives clients all the tools they need to maximize their profits and manage their risks.
One of the main reasons why Spinomenal isn't part of the real money wagering industry might be because of lack of license, which is important in online casinos. Nonetheless, we can only assume that it wants to continue using social media platforms because it has a strict code of business as it doesn't sell its casino games to everyone. With that said, the company is certified by legal authorities and it is audited regularly to ensure gamblers get fair play in its games.