New MultiSlot Casinos

MultiSlot casino software developer is a comparatively small company compared to names like Microgaming, Netent, and Aristocrat, but it does cater to a significant number of casinos in the European market. Multislot was established in 2011, and it has since then introduced nearly 50 casino games, including table games, online poker and video slots.
It is headquartered on the Island of Man, and it operates under a license granted by the UK Gambling Commission. Initially, multislot was only chartered to develop casino games, but later it ventured into other operational areas to provide full-service casino software solutions.
It produces casino games and software for both land and online casino sites, but its focus is largely on online games. The company releases 8 – 10 new casino games per quarter, and as such, the list of casino games under its umbrella is not huge, but it's definitely growing.
New Online Casinos offering games from Multislot 2023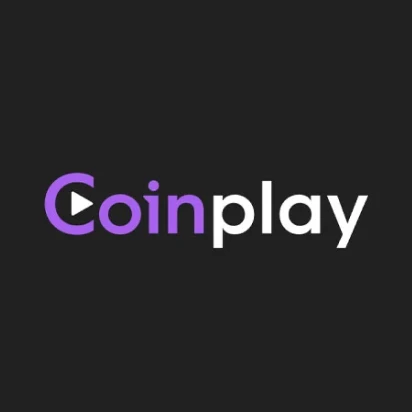 Coinplay

3.94/5
Coinplay Review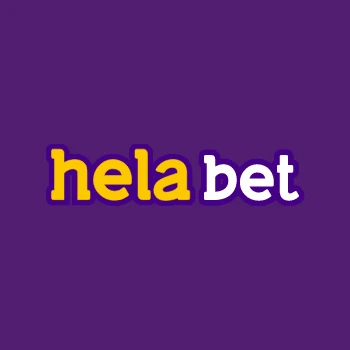 helabet

4.12/5
helabet Review
MultiSlot Advantages & Disadvantages
Advantages
+ Trusted by veteran gamblers
+ Developer uses HTML5 technology
+ Seamless connectivity with its mobile version
+ Collaboration with major online casino operators
Disadvantages
– Small selection of games portfolio
– Relatively few casinos offering MultiSlot games
The Story of MultiSlot
Multislot focuses on developing fresh solutions, unique products and flexible and innovative online casino slots. MultiSlot comprises a team of game developers that have specialized in online casino software and slot machines. Just as their name suggests, the developer has gone the extra mile to make the best slot machines!
As its name suggests, multislot has focused on developing online video slots. Its selection of slots comes with a variety of themes and bonus policies, and awesome graphics. However, this casino software developer has not limited its operation to slots only. You will find other casino games, including table games like Baccarat, Craps, and Blackjack.
Most multislot casino games come with varying bet sizes, are available in multi-hand denominations, and feature smooth animation and standard rules. The games are mobile-compatible, and multislot has developed applications for iOS and Android users. MultiSlot Ltd RNG (Random Number Generator) is constantly tested by Gaming Labs to ensure a fair casino gaming experience. Fairness. At the moment, multislot casino games and software are audited by Gaming Labs, a company that tests RNGs of numerous renowned developers. Gaming lab has granted Multislot a certificate of integrity, meaning MultiSlot's casino games are fair.
Social Gaming and Mobile Platforms MultiSlot acknowledges that social gaming is one of the most popular and engaging activities on the web and mobile devices. As such, it has adapted to the social gaming landscape, and it remains agile in this regard. In fact, it is one of the first casino game developers that has fully expanded into the Facebook niche. It enables its casinos to set up their own Facebook pages to run special features such as achievement, leaderboards, and social tournaments to allow casino players to compete with each other on the various multislot casino games.
Multislot is also aware of the massive need for cross-platform integration. As such, when playing at their casinos, you can enjoy treats from other casino developers such as Microgaming, Betsoft, Sheriff Gaming, and Quickfire. MultiSlot guarantees players the same high-quality casino gaming experience regardless of whether they are betting in any of their land-based casinos, online casinos, or on social platforms. Its mobile application allows its casinos to deliver a robust casino experience to this exploding sector, even while casino players are on the go.
However, from a gameplay perspective, they are fairly generic and lack exciting and creative bonus features. It seems the company has programmed the games for a rather enticing and generous bonus RTP of approximately 98%, and that should keep you with multislot.
Special Features The Intense competition in the gaming industry requires software providers to create innovative and unique products, not only for casino operators but also for the end-users. Having this in mind, multislot has made casino games feature R&D cornerstones. It has also made its casino games simple and user-friendly, with most coming with a free demo.
MultiSlot has developed special tools, for instance, the Bonus Rollover indicator, that enables players to check how much additional rollover is required to unlock a bonus based on betting or time handle. These items enhance the player experience and, at the same time, reduce the need for the operator's customer support to offer such information. The amount of bonuses you get is largely dependent on what the specific multislot casino has decided to offer. So, it's a better idea to scroll through several multislot casinos before choosing one.
Where is MultiSlot Licensed?
Licensing MultiSlot is licensed and regulated by both the Isle of Man Gambling Commission and the United Kingdom Gambling Commission.
MultiSlot Game Portfolio
The multislot casino games library is relatively small, at less than fifty casino games, but the developer manages to cover quite several popular casino games. It offers 20+ video slot games, a number of table games including Craps, Blackjack, Baccarat and Pai Gow and 6 video poker games. Video poker is a little more fleshed out with Jokers Wild, Jacks or Better, Aces and Eights, and Deuces Wild.
In addition, the developer boasts some of the most prominent casino game titles, such as Vintage Toy Room, Glamor World, Slot & Pepper, Slotboss and Golf n Monkeys. If you have not tried any of these games in the past, head to the multislot website, they are all available with a Free Demo option. For the most part, multislot casino games are well-thought-out and developed with innovative audio/video features and clean graphics.