A Guide to Online Blackjack
– The Beginnings of Online Blackjack
– How is Online Blackjack Different to Traditional Blackjack?
– How Do You Play Online Blackjack?
– Online Blackjack Strategies
Blackjack is a fundamental casino game. We've all seen it in movies and books countless times, and no real casino would be complete without it. It's a simple, fun, incredibly fast-paced game, which makes it more accessible than some of its equally-important classics. Anyone who has never even visited a casino before can get to grips with blackjack in a matter of minutes, ready to try their own luck with a hand or two. Of course, blackjack is just as popular in the world of online gaming. Dozens upon dozens of online casinos feature blackjack with a number of variations, allowing you to play with subtle twists and changes. You can play for fun or for real money on your computer, your smartphone, or your tablet – online blackjack is never far away today, wherever you are. In this guide, we'll explore the history of online blackjack, take a look at the rules, and give you a few strategies to try too.

6 best new casinos where you can play Blackjack
The Beginnings of Online Blackjack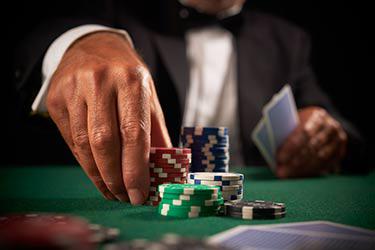 Blackjack was preceded by 'twenty-one', a counting game first mentioned in a short story by famed author Miguel de Cervantes (known for the classic Don Quixote). The characters in said tale are proficient cheaters at 'twenty-one', in which the aim is to reach 21 points without getting any number bigger – just as we play blackjack today. This puts the game's origins as far back as the early 1600s. Such longevity is a real testament to blackjack's endless accessibility and fun, spanning one generation of gamers after another.
Blackjack eventually made it to the USA, where the name arose due to a bonus being awarded on hands consisting of an ace of spades and a black jack card. Of course, this is different to modern rules, in which a blackjack is a hand featuring both an ace and a face card/ten, irrespective of colors/suits. Given its speed and simplicity, blackjack was a shoe-in for the online world back in the 1990s; even the most basic software was capable of running it, with minimal lags or delays. Like poker, blackjack has been a staple of online casinos for close to 20 years, and though it's difficult trying to place the first example of an online blackjack game, it's come a long way. The latest blackjack games are incredibly well-designed, boasting smooth animations and remarkable speed, recreating the real-world game to an exceptional standard.
Online blackjack is ideal for mobile casinos too, due to the low processing-power required and the fast-paced nature of the game. You can play a few hands of blackjack in a matter of minutes, whether you're in a doctor's waiting room, on the train to work, or simply relaxing on your couch at home. Mobile casinos are now powerful enough to run even the most dynamic games, but VR is the next (unbelievably exciting) step. Virtual reality new casinos are already here, though there's still plenty of potential to be tapped, allowing players from all over the world to interact with each other virtually at an unprecedented level. Online blackjack will be an essential game at any VR casino in years to come.

How is Online Blackjack Different to Traditional Blackjack?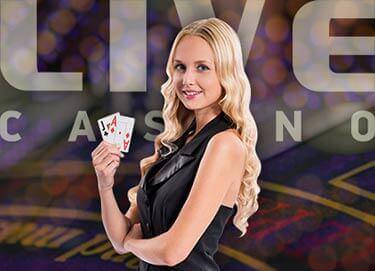 The biggest, most obvious difference between online and offline blackjack? Convenience. In the days before virtual games, if you wanted to play a hand or two of blackjack, you had to actually visit a casino. This involves getting dressed up, paying for petrol or a cab … it costs money before you've even wagered any money! With online blackjack, though, it's all so much simpler. You can play your favorite game from anywhere (provided you have an internet connection) – no need to put on your finery, no need to drive or order a taxi.  It's just yourself, your mobile or computer, and the game itself.
Another difference: the intimidation factor. Playing at a table in a brick-and-mortar casino can be pretty daunting, especially for newcomers – you may find yourself surrounded by experienced players who win big time and time again. While it's unlikely they would try to make you feel uncomfortable intentionally, your lack of familiarity may leave you too self-conscious to enjoy the game. When you play at an online casino, blackjack is far less intimidating. Even in live blackjack games, you know there's no reason to feel daunted by other players' eyes on your cards, or a judgmental croupier waiting for you to stay or hit.
Online blackjack can also be faster than the real thing, as you don't need to wait for the dealer to shuffle or deal the cards. You also don't need to wait for fellow players to make their choice. It's fast, simple, and hassle-free. This may not be the case when choosing live online blackjack, though, as this is a real-time format providing a more authentic casino experience (which is the main attraction!).
Online blackjack games run on random number generators (RNGs) like many others, which helps to keep the system fair and reliable; any online blackjack games at licensed, regulated casinos can be trusted. This randomization element ensures that your chances of winning remain the same, and that a casino is incapable of cheating you out of your money. Just play at casinos featuring a license, and you'll be fine! Some of the biggest software developers in the online-gaming industry offer blackjack games of the highest quality. Microgaming, for example, is one of the top brands, with over 20 years in the business to their name. They have released a number of different online blackjack games down the years, including Perfect Pairs, European Blackjack, and Double Exposure Blackjack.
Another massive software brand is Playtech, known by blackjack fans for their innovative Blackjack Switch. This game allows you to swap the cards in your virtual hands, giving you a bit more control over the game's progress. NetEnt is one of the world's largest, most prolific software developers, known for a huge selection of video slots. They also created a range of classic and live blackjack games, used at countless online casinos – you'll see their name countless times when browsing some of the best casinos' games catalogs. Any of these developers – as well as the likes of Evolution Gaming, BetSoft, NextGen Gaming, and more – produce terrific blackjack games well worth your time.

How Do You Play Online Blackjack?
Even if you're a complete novice, you'll be able to dive into online blackjack in next to no time. The rules are blissfully simple and straightforward. In blackjack, cards with values between 2 and 10 are worth as much, while any face cards (king, queen etc.) are worth 10. However, an ace card can be worth either 1 or 11, depending on how this will affect your hand. Any hand with an ace valued at 11 is referred to as a 'soft' hand, while a hand featuring an ace valued at 1 will be known as 'hard'.
Each game starts with you deciding on a stake. You'll be able to make different minimums / maximums at casinos, depending on which venue you register with; to start with, you should keep your bets small, to avoid getting in over your head. You'll be able to up the stakes later on, as you become more and more familiar with the process of play. The dealer will present you with two cards, both face up. He or she will then give themselves one card, again face up (though they may get more, depending on the variation you're playing).
If your own cards equal 21, you're the winner! You'll have a blackjack … unless, of course, the dealer has the same score. In which case, this hand is classed as a tie. If you, and you alone, hold a blackjack, you'll be paid out at a rate of 3 to 2, whereas other winning hands (those that don't add up to 21 exactly) will pay out at a rate of 1 to 1 instead. What if your two cards don't equal 21? Well, as you might expect, getting a blackjack immediately is fairly uncommon.
After you check your first two cards, you'll be prompted to make one of the following decisions:
Hit: you'll receive another card, in the hopes this will bring you closer to 21; you can keep hitting until you feel satisfied (or until you go over, which counts as a loss).
Stand: you'll be given no more cards, and the dealer has the chance to play their hand.
Split: your two cards share the same value? You're free to split them into a pair of separate hands, if you like. You'll have to place a bet on each of your hands (equal to the original bet), though this essentialy doubles your wager, so bear that in mind. You'll be given a second card for each hand, and then be invited to proceed as normal with these (you may stand on one hand, hit on the other etc.).
Double Down: you'll double your bet, take another card, and stand. Simple!
Surrender: you think you're about to lose this hand? Choose to surrender half of your stake amount, instead of losing it all.
When you stand, the dealer will then take his or her go. They will take a second card, but they can only take one of a few steps when playing their hand: they have to hit if their cards equal below 16; they must stand if they have 18 or over; for a hard 17, the dealer has to stand; for a soft 17, they can either hit or stand (depending on the variation of online blackjack you're playing).
There are multiple variations of blackjack, though most are played to the rules explored above. In some cases, you may play the game with just a single deck of cards, while others will let you play with two, four, or even eight different decks! The dealer's behavior may vary too, requiring them to either stand or hit on soft 17s. You may be unable to spit your hand in some, too. In Double Exposure, yours and the dealer's cards will be dealt face up, while in Spanish blackjack, play proceeds without any cards carrying a value of 10.
While these variations may sound confusing, the best online casinos will provide you with a comprehensive guide to each game's rules. If available, be sure to read these over before you start playing, to ensure you feel ready to take the risk. Online blackjack games typically allow for 'free play' too: you can try them without having to actually pay any real money. This is a huge benefit, as it allows you to familiarize yourself with the rules, the pace, and the overall experience without risking any of your stake. Never go into a variation of online blackjack without knowing exactly how it works.

Blackjack Strategies
When playing online blackjack, knowing when to hit and when to stand is absolutely critical. Given that chance plays such a huge role in the game, formulating strategies to help you win isn't easy – but here are some methods to get you started.
– If you're dealt anything between 4 and 8 in total, choose to hit regardless of the dealer's card. However, if you're dealt cards totaling 12 to 16, but the dealer's card is a low number, stand instead.
– If your game of online blackjack allows you to Double Down, do so when the dealer's card shows between a 2 and a 6, as they have a higher chance of going bust. Winning isn't guaranteed, of course, but even if you have to lose double the amount, you stand a good chance of winning twice as much.
– You need to keep track of your stake amounts, too. One minor disadvantage of online blackjack's fast pace is how quickly your money disappears, even when you're sticking to low wagers. You can all-too easily lose touch of your limits and end up agreeing to far more than you probably should. Set yourself a limit ahead of the game, and stop when you know you should. It sounds simpler than it actually is in the moment, but do your best to stick to it.
– Always do your research before playing at a new online casino. There are a wealth of reviews out there, and following expert advice can mean all the difference between discovering a terrific range of online blackjack games with great payouts and … well, getting stuck with a laggy, dull game instead.