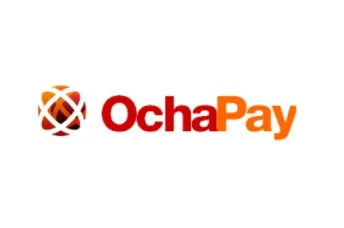 New OchaPay Casinos

/5
4 Min Read

OchaPay is a one-time e-money voucher that can be used to pay for goods and services quickly and safely without the need to have a bank account or credit card, very similar to CASHlib.
Users can acquire these vouchers and use them anywhere it is accepted, including some new casinos that are already accepting it to fund accounts. This payment method is discrete and comes with no strings to the user, simply buy it at an approved reseller and enjoy it online.
Latest OchaPay Casinos 2023
OchaPay will suit perfectly the players who look for a safe, secure, fast and discreet online payment provider. You can compare casinos that accept OchaPay, but, for now, have a look at a full list of the Latest OchaPay Casinos below:
Ochapay Short Facts
| | |
| --- | --- |
| Currencies | EUR, GBP. |
| Security | Unique voucher code. |
| Transaction time | Instant (most cases). |
| Min. Transaction | €/£1. |
| Deposit Fee | Only if the casino charges, otherwise free. |
| Withdrawal Fee | N/A. |
Advantages of OchaPay
Safe & Anonymous
Besides the unique voucher code that you have to type in to make a transaction, OchaPay is pretty much anonymous. It is perfect for players who don't want to input their sensitive data at a new casino site or simply find more convenient to use vouchers to control their bankroll.
Instant casino deposits
All your transactions with OchaPay are instant and go through as soon as you press confirm. It is a superfast payment method, so you won't have to wait a long time before you can access your money in your casino account.
No bank, card or registration required
Since it is a prepaid voucher, you don't need a card or a bank account and not even to registers anywhere to acquire an OchaPay voucher. Just purchase the voucher and deposit your funds into your online casino account easily.
Mobile App
The company offers a mobile application for customers. The OchaPay app makes player's life easier because it allows you to make online transactions in a fast and secure environment on the go.
Disadvantages of OchaPay
Not widely accepted
The OchaPay casino payment method is still growing, especially in the UK, so not every casino accepts OchaPay as a payment method yet.
Requires registration to withdraw
If you are willing to withdraw casino winnings with OchaPay, you must create an account with the company. This is the only case you will be prompted to give any personal information to OchaPay. Alternatively, you can request the casino to send your winnings to another payment method.
How to get an OchaPay Account
You don't need to register to use OchaPay, but if you want to, you must access the company's website or download its app on your mobile device and complete the registration process. It is simple and does not take more than 2 minutes to be set up.
How to Deposit at an OchaPay Casino
First, you need to make sure your favourite new online casino accepts OchaPay as a payment method. After that, just go to the Cashier page on the casino and fill in the required information.
Just a few easy steps to deposit at an OchaPay Casino:
Go to the Cashier page on the casino.
Select OchaPay as your preferred deposit method.
Enter the amount to be deposited.
Enter the unique voucher code.
Confirm your deposit.
How to Make a Withdrawal with OchaPay
To withdraw your casino winnings with OchaPay, you will have to create an account with the company. Once you do that, you'll be able to add cards and bank accounts to your electronic payment provider and, then, get your money cashed out.
Safety and Security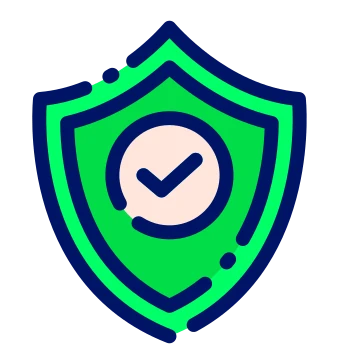 OchaPay is a safe and secure payment method. Since it is a prepaid voucher, you don't need to input personal details online to play at your favourite online casino. In addition to that, every transaction made requires a unique voucher code to authorise it and complete it.
Even if you download the OchaPay app and start making online transactions, the software and the company's website is protected by encrypted security technology, which protects your data and sensitive information.
OchaPay Requirements
OchaPay is still growing in popularity. So, at the moment, it is not available everywhere. That said, you need to live in one of the allowed countries to purchase your voucher at a retail shop or online, in other words, the only requirement is to find a place to buy the vouchers.
OchaPay FAQs
1. How to deposit in an OchaPay casino?
First, make sure your online casino accepts OchaPay. That done, simply access the Cashier page on the chosen casino and select OchaPay as your favourite deposit method.
2. How to make an OchaPay withdrawal from your player account?
Since it is a prepaid voucher, you will have to create an OchaPay account to withdraw your casino winnings.
3. Can I deposit with OchaPay and use another banking method for withdrawals?
Yes. OchaPay is a prepaid voucher. So, if you want to withdraw your casino winnings directly from your player's account to your bank account, that is possible.
4. What are the best alternatives to OchaPay?
Once OchaPay is still growing in popularity amongst online casinos, you can't find it everywhere. For the time being, you can also consider different options such as PayPal, Skrill or Trustly, all of them are safe options to make online casino deposits into your account too.