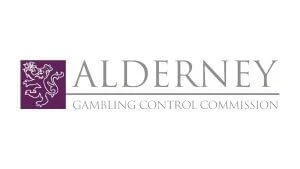 The AGCC was formed in May 2000 to independently regulate online gambling in the States of Alderney, and the organisation issues licences for 'remote gambling' to those online casinos using servers in Alderney or Guernsey.
You may already play at an Alderney casino which is why it's important to understand what this well-respected licence has to offer you as a player.
Latest Casinos with an Alderney Gambling Licence 2023
We have set up a complete overview of all the latest Alderney licenced casinos. This means you can quickly compare them, and get an overview of their offers. If you are in the Las Vegas area we therefor recommend bookmarking this page to ensure that you always get a complete overview of new casinos that cater to you.
Don't worry, every time a new casino with an Alderney licence is released and reviewed it will be added to the top of the list. For ease of overview, we only display the 10 latest Alderney casinos, but you can always expand the list to see every Alderney licenced casino we have reviewed.
Features of the AGCC gambling licence
Some of the main aspects of the AGCC licence which you will see at an online casino are it's high levels of player protection, particularly when it comes to underage players which affect the way in which an AGCC casino may advertise its services.
Alderney gambling sites must also offer the option for players to use a range of responsible gaming tools as well as work directly with customers to solve any issues which may arise.
The key responsibilities of the AGCC
All online gambling is conducted fairly and honestly.
That the finances, operations and management of online casinos have no links with crime.
That all online gambling is monitored and managed to protect vulnerable and underage persons.
How do you know if an online casino has an AGCC licence?
It's a legal requirement for any online casino who operates from Alderney to hold an AGCC licence and the credibility of the licence can be checked via the Commission's own website.
Having the Commission's logo clearly visible on a casino website is also a legal requirement of the licence and players should easily be able to view the casino's active licence.
All Alderney casinos hold an AGCC licence and you may be a member at one and already be enjoying the benefits of the enhanced protection which this licence offers to players.
What are the benefits of an AGCC licence compared to others?
The AGCC is one of the strongest providers of online gambling licences in the world, and players may enjoy their casino experience without worry or fear, with the majority of benefits in place to protect players and to offer fairness and safety.
In comparison to other licensing bodies, it's worth bearing in mind that the AGCC focuses solely on online gambling and no other area. It only issues its licences to those casinos who meet its strict regulations and who can also afford the high costs which come with holding this prestigious licence.
Players can also reach out to the AGCC over disputes with any of its licenced online casinos and receive the help and support they need, which is something that a large number of other operators do not offer.
What are the risks involved in playing at a casino without an AGCC licence?
Player protection is at the heart of what the commission does and there are many risks which players may expose themselves to if they play at an Alderney online casino which does not hold the AGCC licence:
Fair Gaming:
Mandatory AGCC rules state that any online casino or software provider must submit their games for regular testing, to ensure fair outcomes and to prevent any 'fixing' of games.
Financial:
The AGCC ensures that online casinos have their finances regularly tested in order to have the means to pay customers out their winnings. In the unlikely event that an online casino should close down then, the AGCC sets out that any operator must keep its business funds separate from its players', enabling payouts to still be available.
Competency
The AGCC is a vital regulatory body and works in collaboration with other organisations such as the UKGC and MGA to ensure that online casino operators are legally held responsible for their actions.
This is of crucial importance and gives reassurance to players that if things should go wrong- they have the legal backup and assistance of the AGCC.
You can rest assured that all of the daub Alderney casino sites which we review here at New Casinos, have been rigorously checked for their licence integrity with the AGCC.
Recent legislative changes
In 2018 the AGCC introduced higher fees to online gambling operators, whilst the Data Protection Law of 2017 came into effect in the Channel Islands to bring Alderney's standards in line with those of Europe, giving players' additional rights and imposing increased duties on data controllers.
How can the AGCC help me if I have a complaint?
It's really unlikely that you should ever have a negative experience at any online casino, but if you do- your first point of contact should be in writing to the casino.
One of the many excellent benefits of the AGCC licence is that the organisation will handle any player's complaint should the player not be satisfied with the outcome provided by the casino.
FAQs
1. Does the AGCC licence impact a casino's advertising?
Yes, it does and any marketing must comply with strict rules and not be appealing to underage or vulnerable players.
2. How much does an AGCC licence cost?
The Commission is 100% transparent in relation to its licensing fees, and these vary depending on an online casino's revenue and can range from £17,500 up to a yearly renewal cost of £400,000 with ongoing associated fees also.
3. Do I need an AGCC licence to play at a casino?
The AGCC licence is only required for online casino operators, it's not necessary for players to hold one.
4. Can I trust a casino licenced by the AGCC?
You can expect that casinos which hold an AGCC licence have passed through stringent checks which continue throughout the licence validity. And rest assured that in the unlikely event of something going wrong that you have the reassurance of the commission who will assist in finding a resolution.
5. Do software developers need to hold an AGCC licence?
If a provider rents its games to an AGCC casino then it must have its own licence and submit it's software for regular fair gaming tests.
6. Can a casino have more than one gambling licence?
This depends on how many countries in which a casino operates, larger casinos hold 4 or more separate gambling licences from varying regulatory bodies.
7. Will I pay tax on my winnings from an AGCC casino?
One of the main factors which draw people to The Channel Islands are their tax-free statuses, but as a player, this bears no influence on winnings as you are subject to the local tax laws of your main country of residence.