New Novomatic Casinos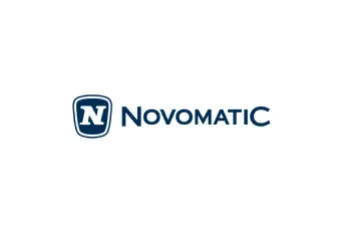 NOVOMATIC, also called Novostar or Novoline in some regions, is among the mainstays in online gaming and has been in the industry for decades.
If you have ever experienced online or land-based casino games, you have possibly played one of its productions. For the most part, the game developer has produced classic land-based casino games and slots and then modified them into both mobile and online casino game versions.
The company is headquartered in Austria and operates electronic gaming halls and sports betting shops. Although some individuals consider any of its sister and subsidiary organizations to be NOVOMATIC, the whole group is known as NOVOMATIC Group and is comprised of over 20 firms. Just to mention a few, GreenTube, Mazooma, BellFruit Games, Extreme Live Gaming, Astra Games and Stake Logic.
New Online Casinos offering games from Novomatic 2023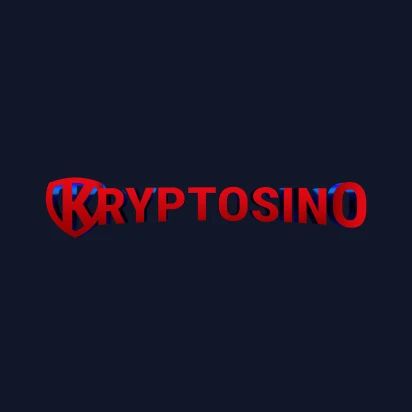 Kryptosino

3.95/5
Kryptosino Review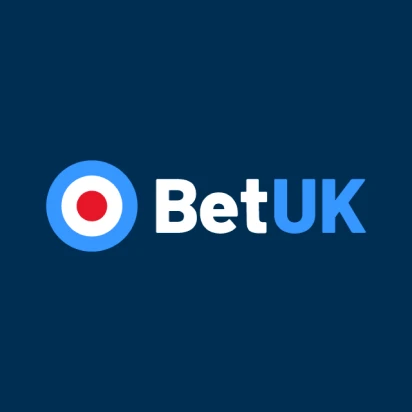 BetUK

3.88/5
BetUK Review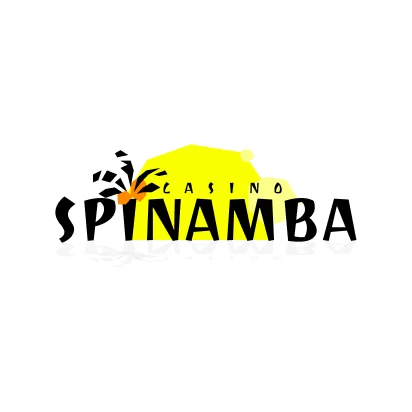 Spinamba Casino

4.07/5
Spinamba Casino Review
The Story of NOVOMATIC
NOVOMATIC Group is not only a producer but also an operator of one of the biggest gaming technology firms in the globe and employs over 25000 workers. The group was formed in 1980 by industrial Prof. Johann F. Graf and has offices in 45 nations. The company exports state-of-the-art gaming equipment, lottery system services and solutions, and system solutions to over 80 countries. The group runs over 260000 video lottery terminals and gaming terminals in about 2100 regular and own electronic casinos, as well as through rental models.
Before NOVOMATIC became a company, the firm got its life in the 1970s when the little-known butcher Graf partnered with a dealer called Gerhard Brodnik and the two developed Brodnik and Graf. Their business involved importing Belgian pinball machines and then distributing them to brothels, cafes, and pubs. In 1980, Brodnik left the business and Graf released a series of slot machines under the brand Admiral, named NOVOMATIC.
Over the next 10 years, the Admiral brand worked to enhance the technology of its casino games and went global. In 1990, NOVOMATIC launched American Poker II, which is still a popular game today. Shortly thereafter, it was among the first to include touchscreens in its slot machines.

As we stated earlier, NOVOMATIC started in land-based slot machines and then took its classic casino games and modified them into online and mobile versions. Because of this, all its casino games have a real casino feel. Although the firm cannot, or chooses not to, vie with those who are developing studio-quality graphics, it delivers in terms of ease of gameplay.
Most of its slot machines are played in a similar way, with the same payouts and features. This makes them easy enough for beginners to understand and take to. A major Trait of NOVOMATIC is its exclusive innovative strength, and that is why research and growth have a high priority. Thanks to it dozens of technology centres, the firm is a pioneer in the production of innovative systems solutions and products in the brand new online casinos industry.

NOVOMATIC development focuses both on application software and gaming content and on distributed gaming solutions. The company also focuses on technologically trendsetting issues, including downloadable/server-based gaming and mobile, social, and online gaming. Its software is everywhere in much of Europe, and its physical slot machines are in different casinos in the Czech Republic, Switzerland, and others.
NOVOMATIC offers its gaming products and operations only in controlled markets with clear legal frameworks and regulations. Its core markets include European Union member states (the highest percentage), as well as Eastern, South-Eastern, and Central Europe.

Apart from a further rise in market share of these areas, the objective of the company is to penetrate the Asian and Latin America, as well as the US market, where the company has been present for a while now. Sports betting is also another element of NOVOMATIC although that is limited to Romania and Austria.
The company has made several strategies takeovers and mergers over the past decades, probably the most famous being the acquisitions of British Company Astra Games (BCAG) in 2004 which facilitated the establishment of its root in that region. Additionally, there are subsidiaries like AbZobra, Bluebeat games, Mazooma, Bell-Fruit Games, Extreme Live Gaming and Stakelogic that have helped NOVOMATIC to develop over the years.

In 2010, the company acquired GreenTube, which enabled it to venture online. Due to this, the majority of early online casino games had a sole NOVOMATIC feel. However, the company also added hundreds of other titles of online bingo, table games and slots. Included in the collection are Texas Hold 'em, Omaha, and 5 Card Draw.
Furthermore, the variants of the 70s and 90s ball bingo are offered as well. Greentube, under NOVOMATIC, has also incorporated a casino spin on classic games of skill such as Backgammon, darts, and 8-Ball. NOVOMATIC has one of the best concepts in the world for betting and gambling addiction prevention. As well as generating creative gaming ideas and developing technological innovation in its operations, particular significance is attached to responsible gambling.

Here, the company has developed, and it is proud to be the first organization, and implemented a European access structure for AWP machine operations, offering the highest level of gamers and youths protection. It is worth noting that the company has faced its share of controversy over the decades.
Severally, groups of individuals have come together to sue it over unlawful or unfair practices. In each litigate, based on the evidence available, the firm, or someone within the group, paid off the complaints in out-of-court settlements. On a unique case, an employee of the company blew the whistle that the outcomes of all the games could be determined by a person in the firm's headquarters. Despite these controversies, NOVOMATIC remains trusted and strong in the public eyes.
Awards NOVOMATIC have Won
Today, NOVOMATIC is still mainly owned by Graf, who was named among the self-made billionaires in Austria and has received a few awards for a great job. His eldest son, Tom Graf, helps him operate the firm and together, they are taking it to the next level with zest. During the Global gaming Awards 2017, the company received the Casino Supplier of the Year award. Among the many dozens of companies involves, the number of branches it has ventured out into, and its massive profit, NOVOMATIC is sure to remain a top brand in the gaming industry for many decades to come.
NOVOMATIC Portfolio
NOVOMATIC is especially known for its collection of Elvis and Marilyn Monroe slot machines. However, some of its other popular casino games include Katana, Power Stars, Dolphin's Pearl, Book of Ra, Lucky Lady's Charm, Sharky, Xtra Hot, Secret Elixir, Sizzling Hot, Sizzling6, and Sizzling Hot Quattro.