New Green Tube Casinos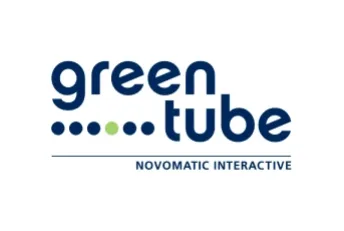 Green Tube is one of the oldest brands of game developers in the iGaming industry and carries with it the legacy and experience of almost 20 years in developing casino games. The company was launched way back in 1998, and proved to b successful and innovative from the very start, mainly developing slot machines for brick and mortar casinos.
As a result, it was bought by Novomatic Interactive in 2011, a massive international gaming group that has over 50 subsidiaries and more than 550 employees around the world.
The main role of Green Tube is basically to supply online casinos to be distributed mainly by the Novomatic casino platform, but can also be found on Orbis, and their OpenBet system, and on the Chartwell Games Platform. This means that the Greentube software is great for players looking to play their favourite land-based casino games online.
New Green Tube Casinos 2023
Green Tube is a holder of a Remote Gambling Software License from the UK Gambling Commission and therefore is allowed to offer its online slots and casino games in the UK. Check out the latest Green Tube casinos: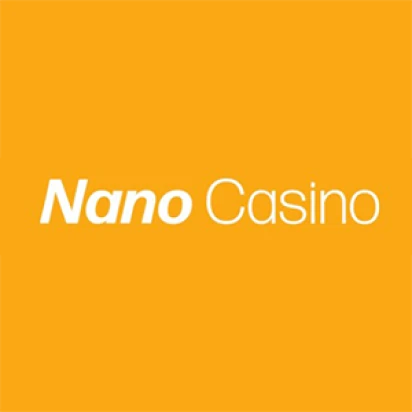 Nano Casino

3.91/5
Nano Casino Review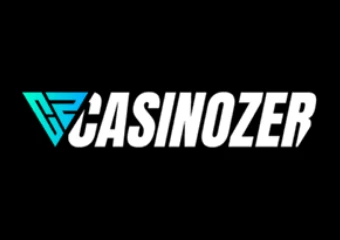 Casinozer

4.32/5
Casinozer Review
Advantages and Disadvantages of Green Tube
All of Green Tube's casino games are also playable on any mobile device and have been a massive reason for the company's success. They facilitated player's desires to play popular brick and mortar casino games online and then took it a step further allowing people to play them on their mobile phones. You don't have to download anything to play their games as they run in your browser instantly.
As with any software provider, there will be one or two disadvantages and in the case of Green Tube, a few spiteful opinions would claim that they do not have such a large game portfolio as other prestigious game vendor companies like Netent or Playtech. Maybe a turn in strategy or a few advancements should be made in order to increase the game releases annually.
Strong Points:
+ Presence in 50+ countries
+ Holistic Green Tube Pro gaming platform
+ Feature-rich casino slots– Omni-channel technology boosting online casino experience
+ Mobile Casino compatibility and specialisation
+ Simplistic and easy to follow the gameplay
Weak Points:
– High loading time of games
– No 3D casino games
– No Live Casino games
– Not as big game portfolio as expected
Green Tube Games
Green Tube's casino games are just recreated versions of Novomatic games in an online casino setting. In the portfolio, you will find that most of the 280 in total games, more often than not have a 5×3 reel configuration and about 25 paylines.
You are probably thinking 'well that just described almost every game developer on the planet,' but Novomatic has influenced every game developer on the planet. It is giant companies like this that set the conventions. Some of their online casino games might look a little old fashioned as they were built for slot machines that have a fraction of the power of your mobile phone. They are not there because they are the newest, innovative slots; these games are kind of like the company's legacy being uploaded.
You might have heard of the Book of Ra. It is probably Novomatic's most popular title. It was massive in land-based casinos around the world, and Green Tube brought it online. The Egyptian themed mythology casino game was something special for the time.
If they released it now, it would probably be just another game, but that can only be said because we had titles like that to pave the way. Lucky Lady´s Charm, Dolphin's Pearl and Sizzling Hot, were also all great titles you might have heard of. Green Tube offers also a few table casino games too, they have live dealer and regular versions of blackjack and baccarat as well as several themed versions of roulette. They also include some scratch card and bingo games in their fold and always keep striving for more casino games and greater quality.
Who Are Green Tube?
If you have spent a bit of time around the slot machines at the pub, chances are, you have already played a Novomatic game, and Green Tube lets you relive the experience on many new online casinos. They produce a variety of casino games such as online slots, table games, poker, scratch cards and bingo games while they also focus on developing games with a view to Mobile Casino gaming.
They also provide a different kind of gambling services such as the Live Dealer Casino that is powered by the Novomatic platform, and the Sportsbook that allows for betting in some of the newest sports betting online casinos.
With the Novomatic giant company filling the coffers, Green Tube quickly became one of the leading developers of both online and land-based casino games and started to provide much more new online casinos with its finest products. From this prominent position, they released that casino are the favourites of players all around the world and their platform is well known for bringing land-based casino games to the online and mobile versions.
Green Tube's legacy started off during the Y2K years as a manufacturer of quality slot games in machine-based set-ups. In the backdrop of the booming digital revolution, it soon shifted gears to capture the evolving online casino market.
By 2006, it formally entered the nascent market of online gaming with its first slot game. Within a short while, the company made astounding forays into table games and created a series of blackjack, roulette, and baccarat games. These were hugely popular because it enjoyed a nice monopoly over the market during the first decade of the 21st century. This head-start into casino game development gave the company a certain edge and the technical know-how of developing realistic gaming software that could challenge conventional casinos.
Today they maintain a beautiful head office in Vienna, Austria, from where it began its path-breaking journey. It has touched many lives in its voyage and is now an integral part of the iGaming community. The company has gained many gambling licenses in different jurisdictions like Malta, Alderney, UK, Schleswig-Holstein, Italy, Spain, Gibraltar, Belgium, and Latvia.
Green Tube's popularity may be elusive in many countries of Europe but it is a highly regarded brand in Austria where people swear by its brand name. It is well connected with leading casinos, sport betting platforms and other b2b content providers like Canal+, Daily Mirror, and Telefonica. These are some of the most influential casino operators of mainland Europe and commands over thousands of active players.
Recently, Green Tube has redefined its partnerships by including major casino operators, to expand its outreach and connect with new markets. Betsson Group is the latest to join the Novomatic lead Green Tube while other brands like Leap Gaming, Optibet, Löwen Play, Mount Airy Resort, etc. have partnered with the brand in 2016.
But the star of the show is definitely the Green Tube Pro, which is a highly-flexible social gaming platform, that is bound to take the company to new heights. Partnership news with Green Tube, following the formal launch of Green Tube Pro, has become more frequent with many global brands lining up for a piece of the action. One of the most interesting partnerships in the industry is with Foxwoods Interactive, which is a US-based casino games distributor.
The Green Tube Pro is a flagship product of the company and its main feature is its omnichannel technology, which lets you integrate all your different gambling needs into one single platform. The Green Tube Pro is super-easy to use and contains some of the best games from the Green Tube portfolio.
For B2B distributors, this is the heart and soul of next-generation gaming, as it comes premium content from leading game developers along with exclusive titles from Green Tube and Novomatic. It is also a step forward in the social gaming trend, where you can share your bonuses with fellow players, compete with your friends in your favourite new casino game.
Players are treated with in-house gamification concepts, daily new casino bonuses, lucky draw competitions, awesome tournaments, and a whole new loyalty program where users can earn rewards by watching videos and operators can monetize their content. This win-win situation is a big boon to the industry and is going to redefine the way we consume online casinos. Green Tube Pro also provides a huge cache of high-end casino games, all available on Web, Android, Facebook and iOS platforms. Green Tube Pro has an advanced back office that has its own customer-support team, licensing and regulations, account management team, VIP catering team, a legal department, and on-demand customizations. For new casino operators, this is a golden opportunity to create your own dream brand from scratch with unbelievable flexibility.
Company Details
Company Name: Greentube Internet Entertainment Solutions GmbH
Address: Wiedner Hauptstrasse 94 | A-1050 Vienna
Website: www.greentube.com
Slogan: Games are our destiny
Games: 280+
Established: 2000
Phone Number: +43 1 494 505628
E-mail: [email protected]
Offices in: Vienna, Austria / Graz, Austria / Malta
Game Releases: –