Mr Slotty was founded in 2013 to develop video slots that convert real-life scenarios into exciting games. Mr Slotty slot is based in Lithuania, and it is from here that it has been developing zeitgeist-defying casino games for the last few years.
Unlike most casino game developers, the company did not need to merge with any other to capture its share of the market, but rather, it focused on developing the best casino games in the market to compete with what was already on the market and carve a niche for itself.
New Online Casinos offering games from Mr Slotty 2023
Last update:
April 11, 2023
Advantages
+ Compact slots that need limited storage space
+ Bright animations and HD resolution as well as excellent sound
+ Exciting games that will keep players glued
+ Slots are dedicated to mobile gaming
+ The use of HTML5
Disadvantages
– Limited information on licensing
– Not enough information on fair play on the company website
The Story of  Mr. Slotty
The company is still small in relation to the number of casino game developers, but that hasn't stopped it from commanding a presence in casinos all over the world and to partner with some of the biggest names in the game. As the Mr Slotty slot says on its website, It strives to break the monotony and develop new casino products that are truly innovative. One of the outstanding things about the company's technology is that it supports all known currencies and cryptocurrencies, and its graphics are localized in 17 languages. It also has a friendly user interface that needs no translation.
Mr Slotty is a privately-owned company with a workforce of less than twenty game developers and games artists. Its primary focus is on slots, slot machines, slot games, html5 slot games, fruit machines, high-speed slots, full HD slots, gamble bonus slots, mobile slot games, push hold slots, iOS slots, extra spins slots, slots under 1 MB, android slots, slot game, slot machine, apple slots, and windows slots. As of today, the company has successfully 40 mobile compatible video slots that are already available in online casinos.
Mr Slotty's games are not land-based but supportive of the HTML5 system seeing as that is the future of gaming. The games are playable on all mobile devices as well as web browsers. Furthermore, they are not only available on new versions of all mobile operating systems, but also in older versions. This flexibility of technology is the main selling point of the company's games, which has enabled it to partner with mobile device developers in the short while it has been in operation.
Mr Slotty has been able to partner and develop casino games with organizations such as BetMotion, BetConstruct, SoftSwiss, EveryMatrix, BetInvest, among others. Over 100 mobile casinos have incorporated Mr Slotty games into their systems all over the world. Some of the company's games include; Treasures of Egypt, Trendy Skulls, Super Dragons Fire, Aztec Pyramids, Unicorn Gems, She-He_Club, among others. All these game are available on full HD resolution.
Currently, Mr Slotty is privately owned, but it has made strategic partnerships that have pushed its product into a larger playing field. Partnerships with other gaming platforms have given access to faster software that allows for easy integration into the market and access to a broader audience. The management is transparent in its business activities, making the iGaming company a safe investment target should there be a need to bring in external investors.
Mr Slotty's UAB software is currently purely online, using the latest and most powerful technology, HTML5. The games are only available on mobile casinos, so players can download them from Play Store and App Store, but the plan is to develop some for actual casinos. Thanks to this technology, these games are available on mobile devices regardless of the operating system as well as web browsers. They are light, requiring limited bandwidth.
To bring this product to the market, Mr Slotty partners with content platforms such as WorldMatch, EveryMatrix, BetInvest, SoftSwiss, iSoftBet, BetMotion, BetConstruct, SoftGamings, Viral Technology, Ali Quantum Gaming, Asia Live Tech, and others. To reach to its Asian fans, the developer assigned a deal with the Oriental Game for just three months. The new strategic partner is licensed by the Philippine Amusement and Gaming Corporation, and the agreement involves translating Slotty games into 11 Asian languages.
Part of Pronet Gaming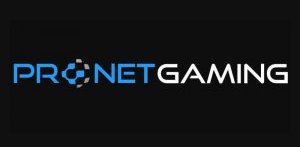 Recently a deal made the news in the iGaming industry, this deal will see the ever-growing Pronet Gaming platform integrate more than 50 of the Mr Slotty slot games onto its platform as it continues to offer casino operators access to content from a diverse range of industry developers.
These offerings include the new releases Dracula's Gems and Gods Of Egypt, as well as popular titles WildVegas, Super Dragons Fire, FruitCocktail7 and HOT Fruits.
Mr Slotty Game Portfolio
Mr Slotty has developed several games with each release set to appeal to a specific group. Treasures of Egypt, Insects 18+, Mars Dinner, Trendy Skullz, She/he Club, Enchanted 7s, and Golden Miners, Vegas After Party, Zeus The Thundered II, Super Dragons Fire, Hot Honey 22, and Cleopatra 18+ are some of the games from this developer. Some of them are appropriate for those over 18 years, and the company ensures to include the instruction.
The density of the video slots is one thing that mobile users will find attractive about these games. They require 3.2 Mb or less. Even with these meagre storage requirements, the sound system, animations on the background and HD resolution are not compromised. The company has so far released 40 slot machines, most of which have 5 reels, and 25 pay line.
Most of these video slots feature gambles, free slot bonuses, and wilds. While most of the games are similar to other casino games, the graphics on these games are by far the most unique in the industry. Millennial players will undoubtedly be attracted to Emoji Slot or Meme Faces while the more mature crowd will find wilder Cleopatra 18+ or Hot Honey 22 fascinating. The developer has something for everyone.