New Bluberi Gaming Casinos

Bluberi is a game developer founded in 1994 and headquartered in Drummondville, Quebec. Even though the company has been in existence for over 20 years, it is still close-knit, with only about 175 employees across the board. Bluberi was founded with the sole intention of changing the gaming scene in Canada and other parts of North America.
Years later, the company has broadened its operations and reached more than it targeted initially. Having been in the game for longer than most developers, the founders of Bluberi started off on the land-based market. At the turn of the century, mobile gaming started making headlines, and the company shifted its focus. These days, the developer is able to satisfy demand from land-based casinos, new online casino sites as well as mobile gamers in most parts of its jurisdiction.
1 New Online Casinos offering games from Bluberi
Deposit bonus:
100% up to €100 + 25 Free Spins
Cocosino is a casino that offers a whimsical appearance with a great selection of games. If you're listening for something new, this might definitely be it!
Screenshots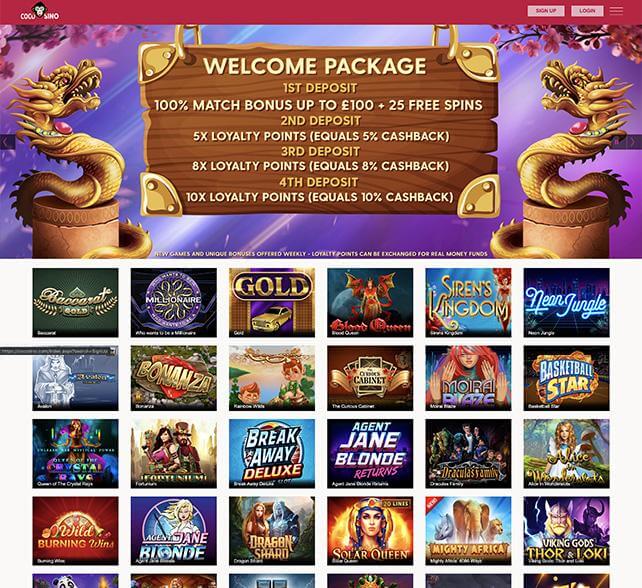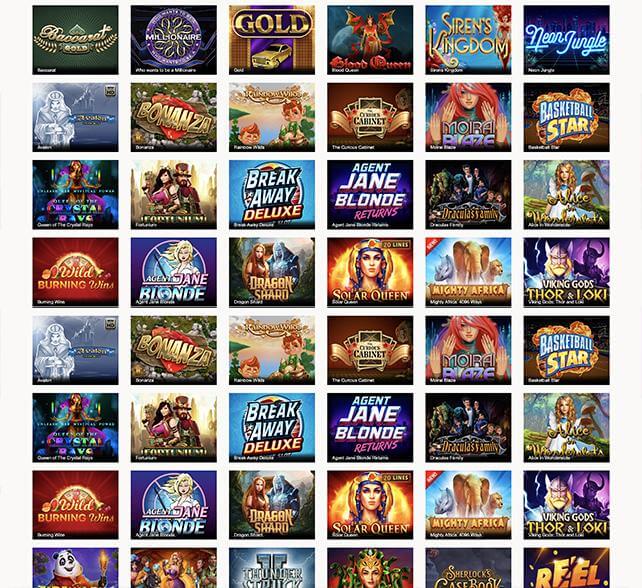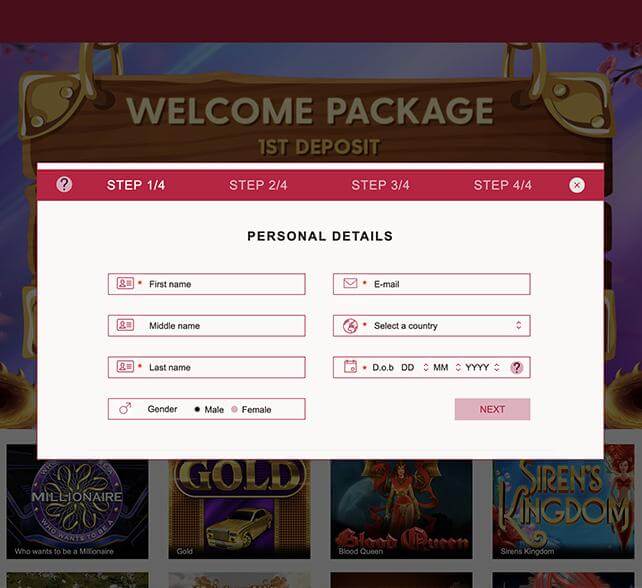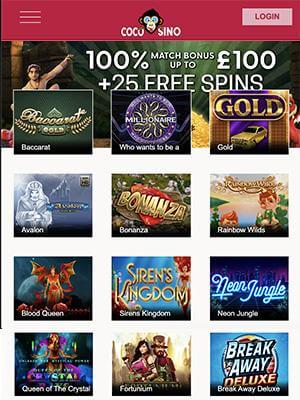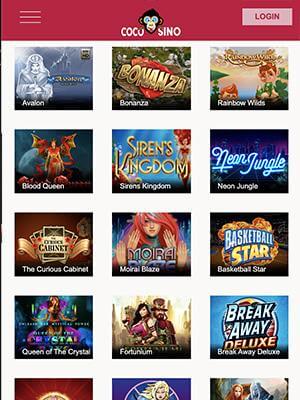 Over 2,000 games available

Great number of providers

Interesting VIP/Loyalty program

Only English support

Limited website access for visitors

Some T&Cs are confusing
Pros and Cons
Advantages and Disadvantages of Bluberi Gaming
Advantages
+ The use of HTML5
+ Excellent sound and bright animations
+ Exciting games that keep the game fun to users
+ Games dedicated to mobile as well as land-based casinos
Disadvantages
– Online games are limited
– The company is yet to expand to all of Europe
The Story of Bluberi Gaming
Having started at a time when game developers were few and far between especially in Canada, Bluberi secured partnerships with some of the biggest names in the industry. As from inception, the founders started seeking entry into the US market, and then later made it into the Caribbean. To date, Bluberi partners with prominent developers in the said parts of the world as well develop games for mobile devices such as smartphones, desktops, and tablets.
At the moment, online games released by Bluberi are quite a few, but they are of high quality and amazing features such as Free Spins, Wild Symbols, and Pick'em Bonuses. The sound is excellent, and the bright visuals give them a Vegas vibe. The company is yet to be clear on expansion to include more video slots or to introduce table games and video poker, but the report coming from users is all good news. To enter the Caribbean and the US markets, the company had to acquire gaming licenses in these jurisdictions, which have enabled it to work with these casinos and partners.
Bluberi has over 50 games including Tricky Mouse, Honey Buziness, Billionaire Life, Wild Turkey, Cherries on Fire, Lucky Pot, Fairyland, Lihwa's Fortune, and Goldtown among others. The artists are in the kitchen coming up with new incredible casino games: Frogged up, Temples of Echoes, American Spins, Wishes and Destinies, and Night of the Raven among others. The company was founded in Canada, and it is still headquartered there; specifically in Drummondville, Quebec.
It has been one of the better-known developers and partners in mobile and land-based gaming in Canada, right before expanding into other TLS Gaming Jurisdictions. Bluberi now partners with other developers and casinos in the Caribbean and the US. Mobile applications are still in development, but the available games can be accessed through mobile devices across the world in over ten languages. They are also compatible with all operating systems seeing as the company has adopted the HTML5 platform.
Currently, the company is privately held as it has been since inception. However, the founders have partnered with a few strategic investors to enable their expansion agenda. The running of the business has so far been smooth with find allocation smooth and release of games strategic. Bluberi presents a clean investment plan that has stayed profitable throughout the 25 years of the company's existence. Its innovative nature and ability to adopt new technologies assure investors – current and potential – that it will remain relevant and a game-changer in the industry for a long time.
As recent as February 6th, 2017, the company finalized a balance sheet recapitalization and is now financially backed by Callidus Capital Corporation. The partnership will enable the company to scale to higher heights in iGaming. Even though the company was solely land-based at inception, it has adopted the latest technology after Flash: HTML5 for the improvement and development of mobile and online games. Since the software is advanced, games are available both for new casinos on laptops and desktops as well as on handheld devices.
Where is Bluberi Gaming Licensed?
Bluberi has partners in North America, Europe, and the Caribbean. For the company to work in these strict jurisdictions, it has to be licensed in all of them. It also has to prove fairness in the games, and so the software has been vetted to protect players from fraud. The casinos that use the Bluberi technology have not once complained of any issues concerning fairness and licensing.
 Bluberi Gaming Portfolio
Bluberi has over 50 games and even more ongoing projects that could take the company's total to over 75 before the year ends. Some of these games, current and ongoing projects include Billionaire Life, Tricky Mouse, Honey Buziness, Lucky Pot, Wild Turkey, Cherries on Fire, Fairyland, Lihwa's Fortune, Goldtown, Mystic Dynasties, Triple Dollar Express, and Froz'n World.
Apart from the colourful features that make the games fun to play, Bluberi prides itself on its ability to turn everyday scenarios into games. The developers also listen to users so as to come up with a game that would move fast on the market. This agility is what sets Bluberi's games apart from all others in the business.